A Basic Understanding of Triggers and Transformations

CharityEngine offers many tools to help automate processes set forth by organizations such as the trigger and transformation tools. Automation will help save time and energy, especially when the tasks need to be preformed on a schedule, such as exporting a weekly report.
Trigger Tool
The trigger tool will allow users to schedule actions to be preformed when other actions have been performed. Some of our more popular triggers include, auto sustainer deactivation, assigning activities, assigning contacts to lists, and creating opportunities. To use the trigger tool navigate to Automation & Workflow > Workflow > Triggers > use the drop-down to select the type of trigger you want to preform.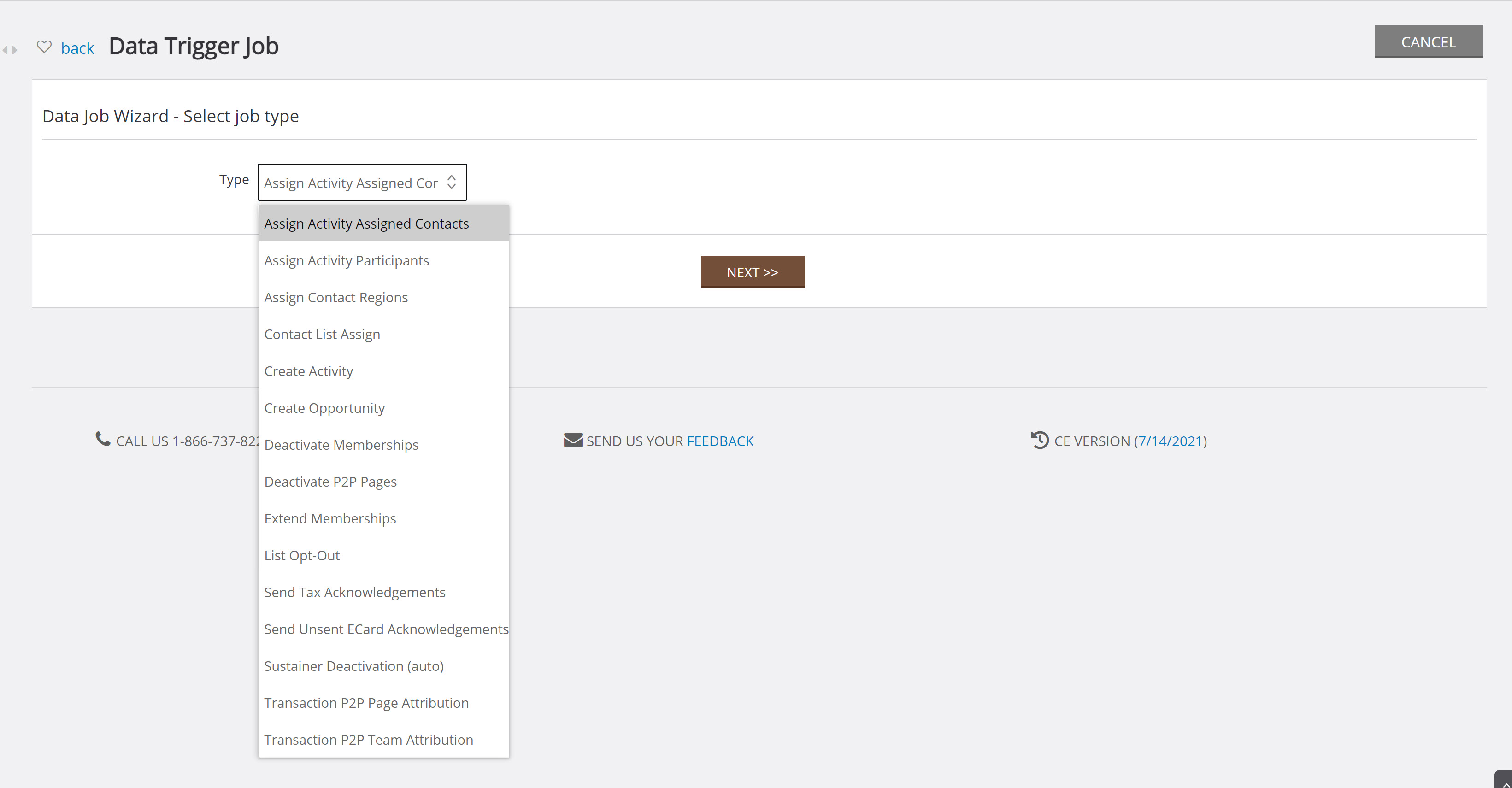 Below are resources for some of our most common uses for the trigger tool
Trigger Tool – How to Schedule Sustainer Deactivation
Trigger Tool – Creating an Opt-In List
How to Clear Contacts from Groups, Tags, and Lists Using Trigger Tool
How to Create an Opportunity Using the Trigger Tool
Trigger Tool – How to Create an Activity
Transformation Tool
The transformation tool can be use to bulk delete or bulk update data within your organizations CharityEngine instance. The transformation tool will allow you to use a query or data source preform actions, like deleting transaction, in bulk.
To use the transformation tool, navigate to Automation & Workflow > Workflow > Transformations and click Create New,



Depending on what action you are trying to preform, either select Bulk Delete or Batch Update from the drop down list.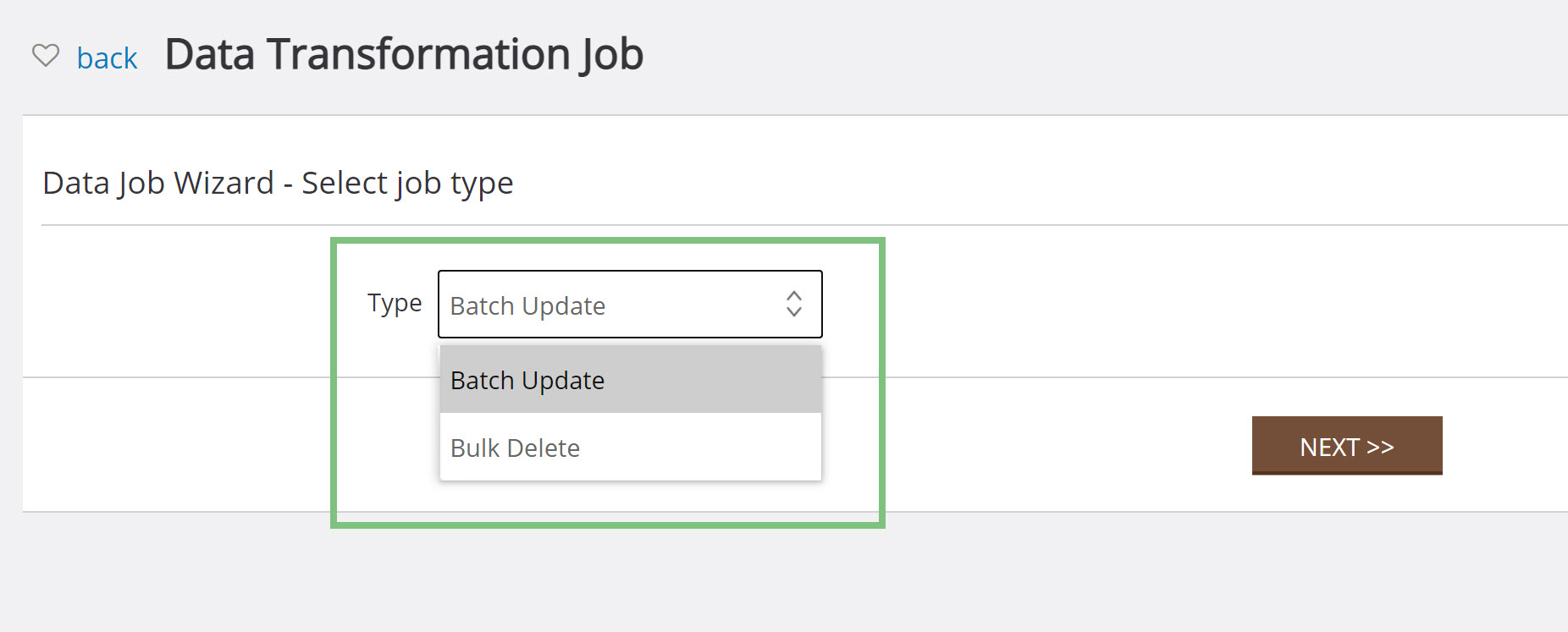 For assistance in bulk deleting data, read this article.
For assistance in batch updating data, read this article.