Adding a Seed List

Seed lists are very useful and will add a list of contacts, without having to add additional complexity to queries, to an email they may not be qualified to receive. For example, if you are sending an email regarding Event Registration to a list of people who have donated, and you want to include your management team, instead of adding an additional filter or subquery, you can create a seed list for them and they will receive the email, even though they are not in the list of donors.
Before you send your email, you will need to create a query that will include your seed list contact. In the example below, two CharityEngine employees need to be included in every maintenance email that goes out

These maintenance emails are sent to our clients, however, two CharityEngine employees are also included for quality assurance, even though they are not included in the client news list.
Once you have created your query for the seed list, you can assign it to your initiative before you send it. You can find this setting in Advanced or Third Step of the Quick Email Blast. Click on additional settings to see the Seed list setting.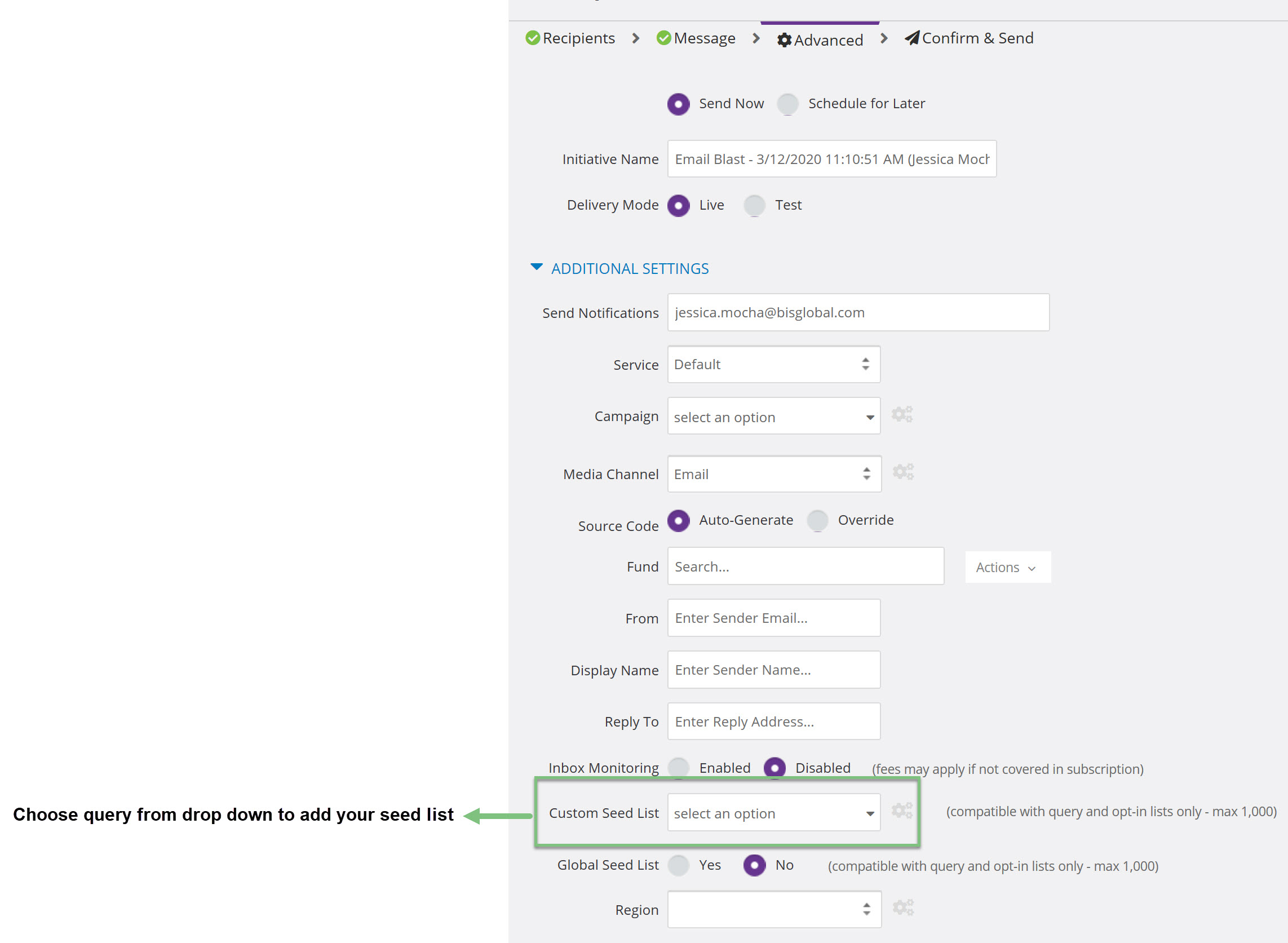 The seed list is searchable, click on the drop down to search for the query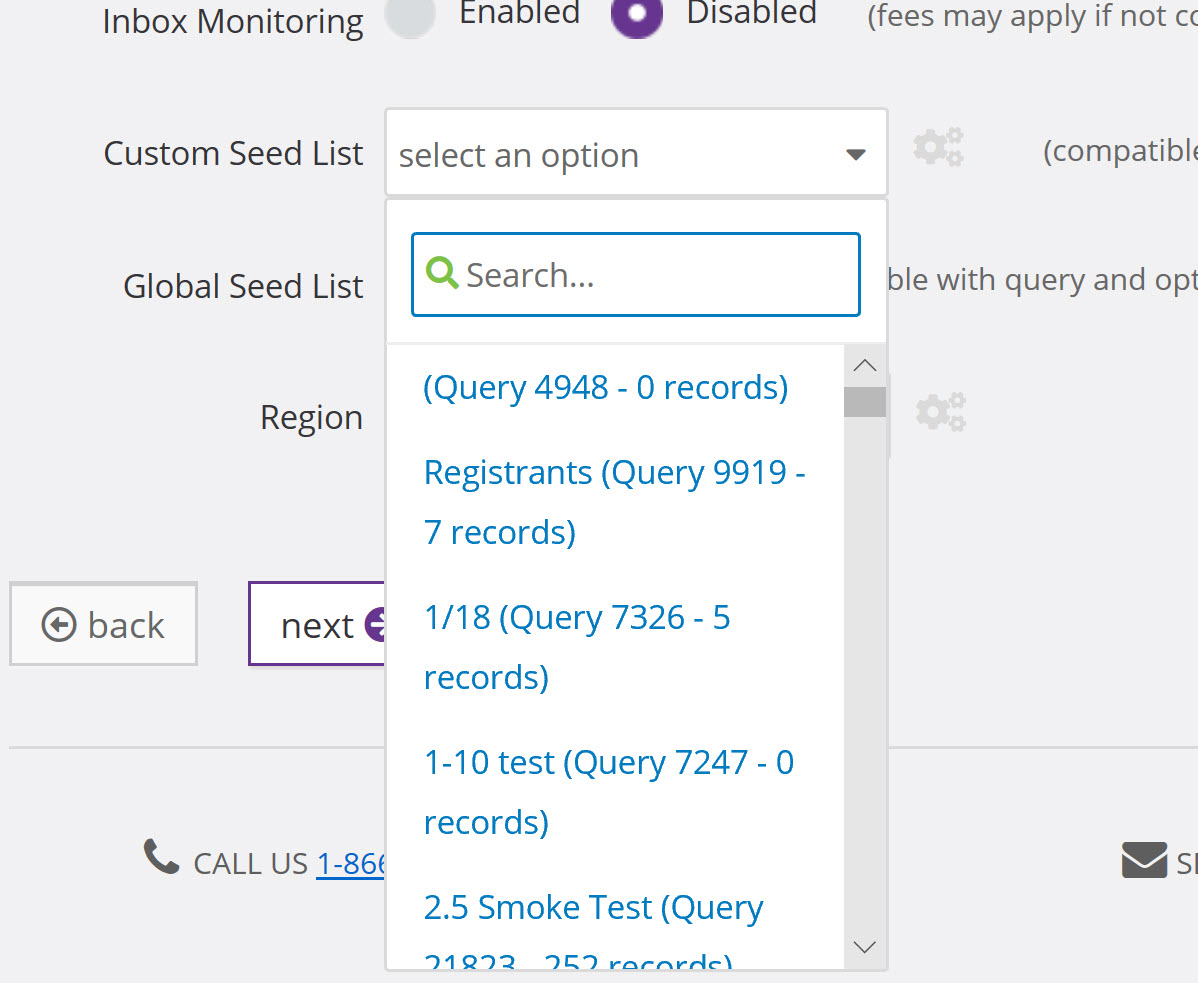 If you have not created a query prior to this step, hover over the gears and you click the + button to create a query



Note: Speak with support or our account representative to add Global Seed List to your account