Address Verification in CharityEngine

When using a CharityEngine form or creating a new contact in CharityEngine, you may notice that CharityEngine preforms an address verification to ensure that incorrect address are not entered into the database. CharityEngine uses Google Maps API to preform address verification.
In order to use Google Maps API in CharityEngine, your organization must acquire an API and enter the JavaScript Key into CharityEngine by navigating to Configuration > Integrations > Google Maps.



Online Apps integrations is subject to Google's terms, conditions and fees. If you want more information on how to obtain a Google Maps API, click here.
Once you have entered the key into CharityEngine, you will also need to create a scheduled data enrichment job that will periodically update your CRM with geolocation information. You can easily do this by clicking the link once the key has been entered.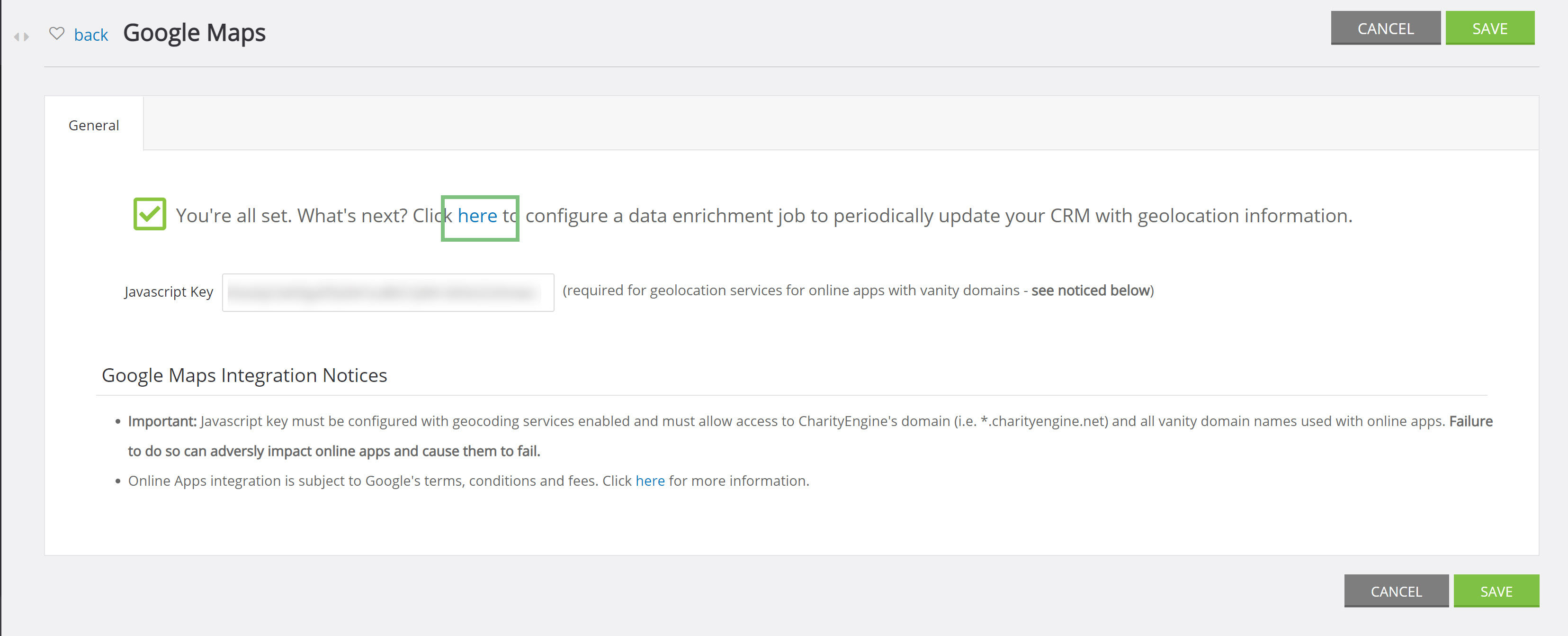 You will be navigated to create the data enrichment job and Address Geolocation update will automatically be selected from the drop-down.



Continue creating the job as you normally would and schedule it to run periodically, but note that for every record that is updated, the organization will be charged per the rates in your CharityEngine contract.