Advanced Filter - Transactions

Advanced searches can be made with the Advanced Filter in the Transactions section.
Article Sections
General Tab
The General tab is where basic information can be plugged in when searching for a specific transaction or set of transactions: the name of a contact (CharityEngine® will make suggestions based on existing contacts), the company name associated with the transaction, the date a transaction was made, etc.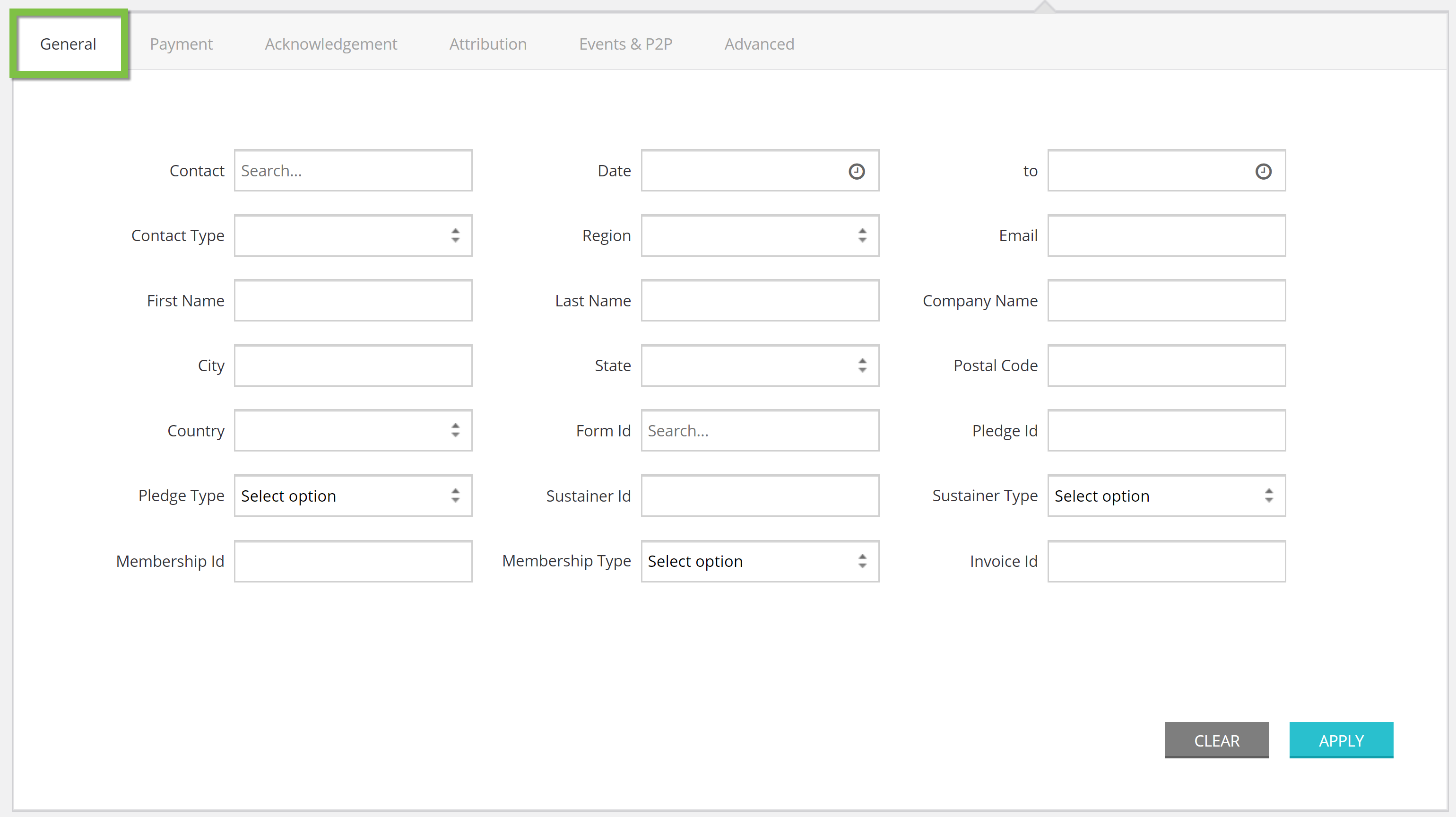 Payment Tab
The payment tab is where information specific to the payment can be searched. The most useful search field in this tab is the Credit Card field, where the last four digits of a credit card can be searched.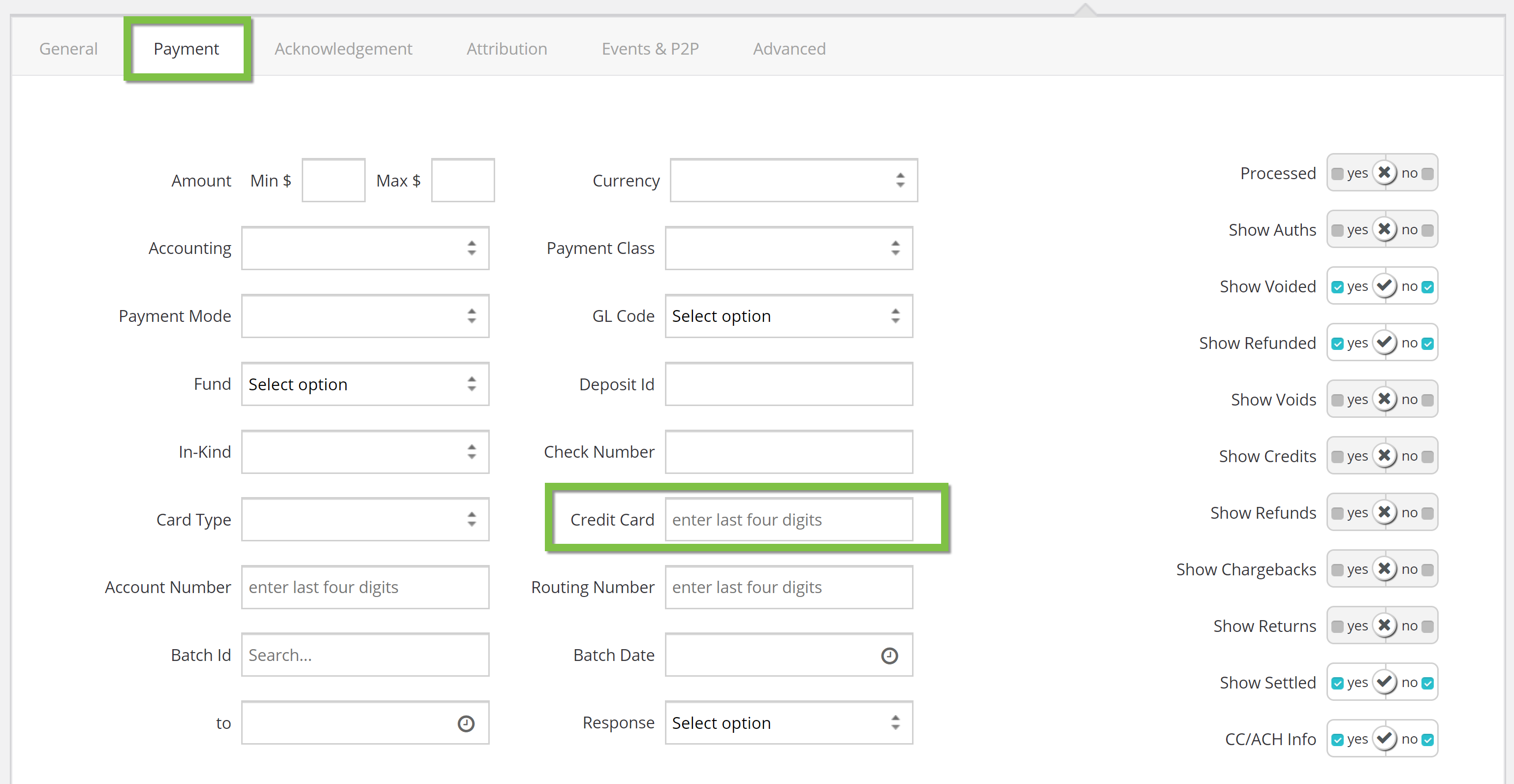 Payment Tab Sidebar
The sidebar in the payment tab is useful for narrowing a search down without typing in any specific information.