Assigning Groups, Solicitors, and Activities to Contacts

Contacts can easily be assigned to groups, solicitors, and have activities created for them on the contacts listing screen. This can be done in bulk or individually by checking the boxes on the listing screen to select the contacts. By assigning in bulk, it will save you time (and clicks!) as you do not have to go into the contacts individual page to do this.
To assign groups, solicitors, and create activities, navigate to Contacts > Organization & People > Search & Manage and filter for the contacts you wish to assign these options to.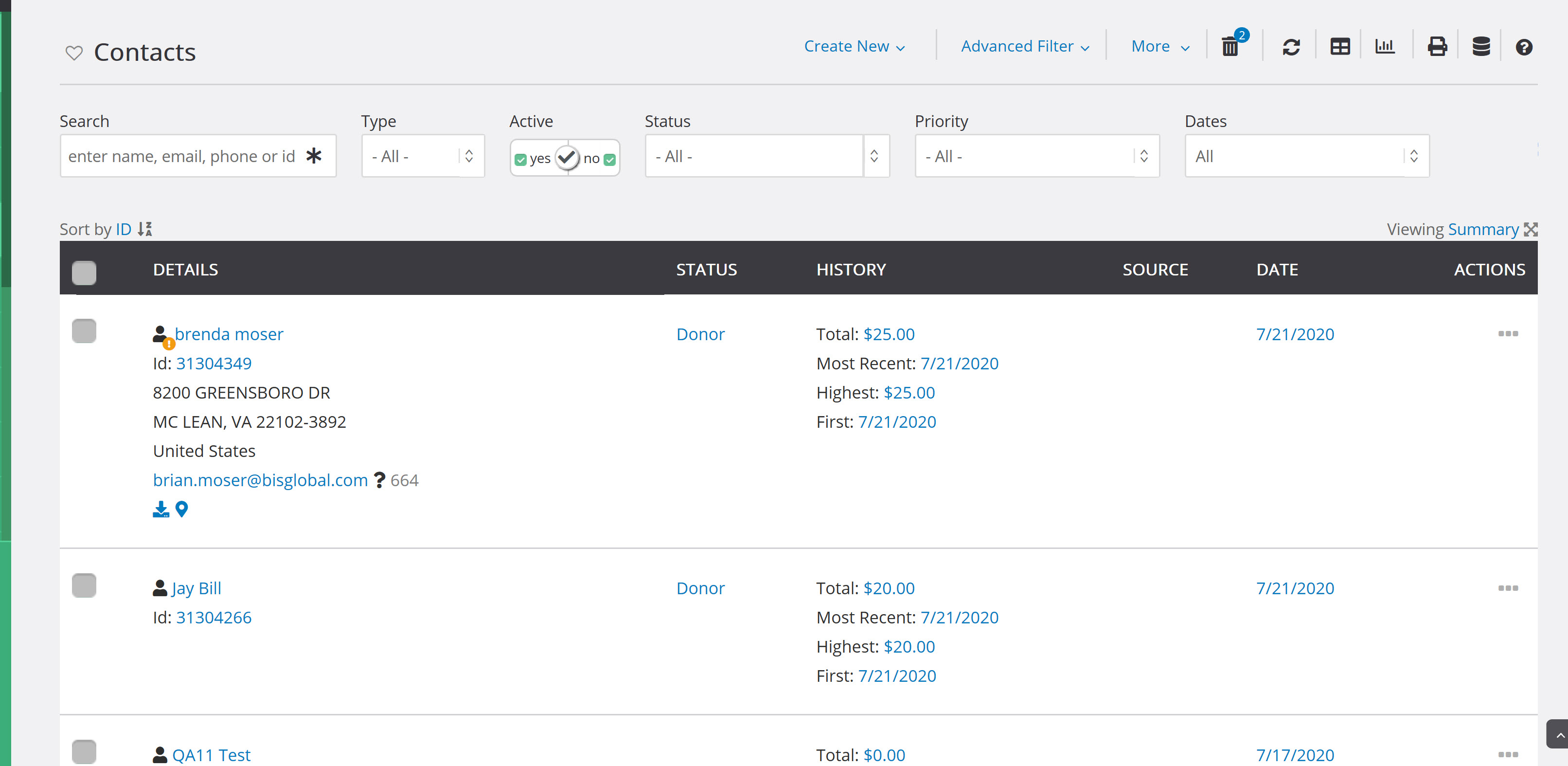 Once you have selected at least one contact by checking the box, you will have access to the drop-down to select your action.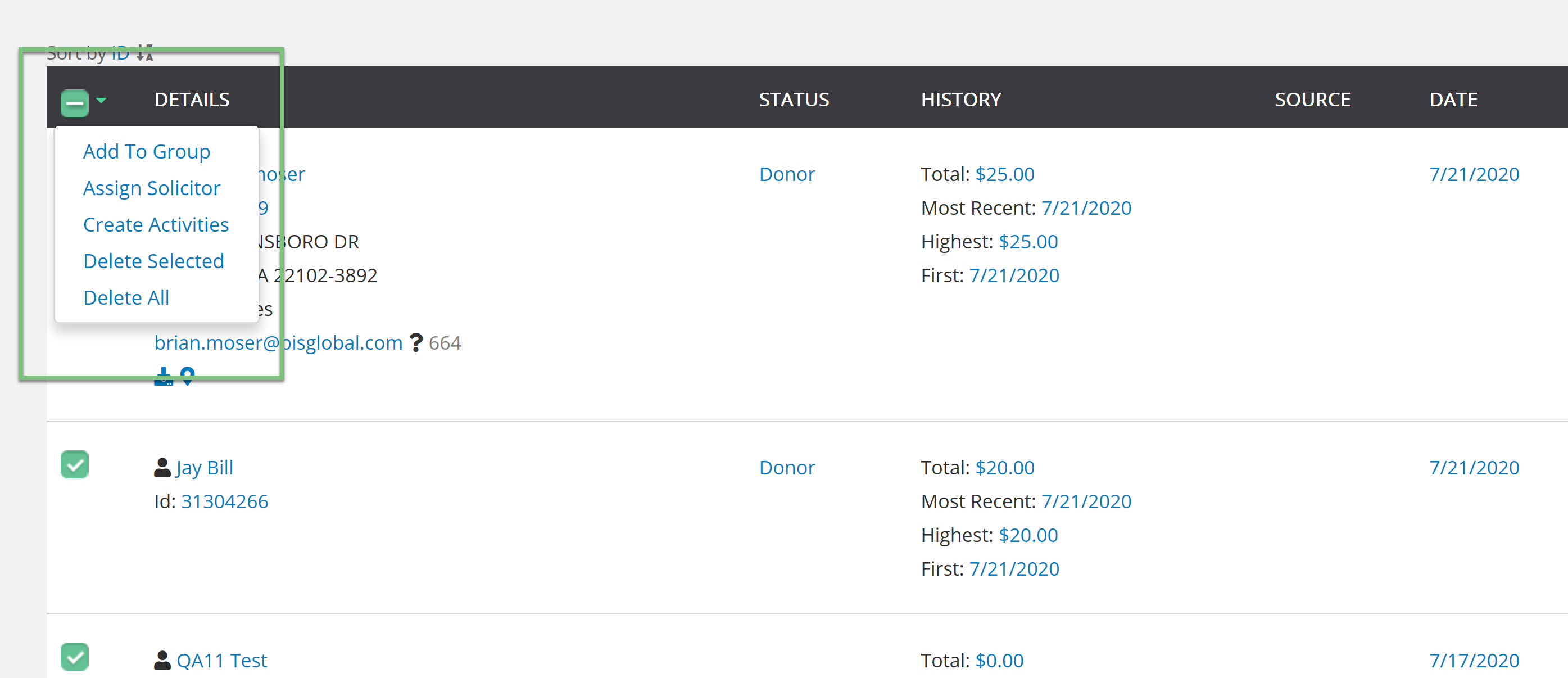 To assign the contacts to a group, click on Add to Group.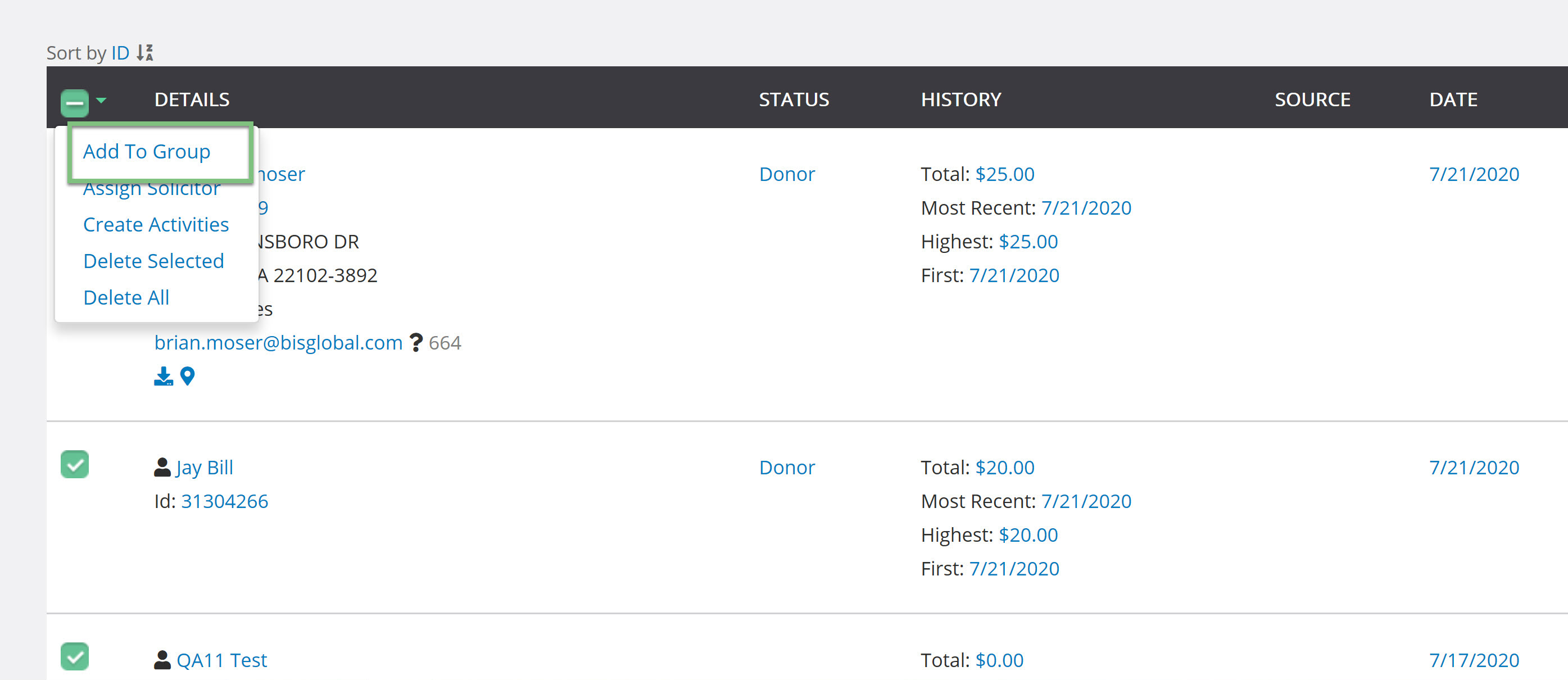 Select from the drop-down the group you want the contacts to be added to and click process.



To assign a solicitor, click on Assign Solicitor.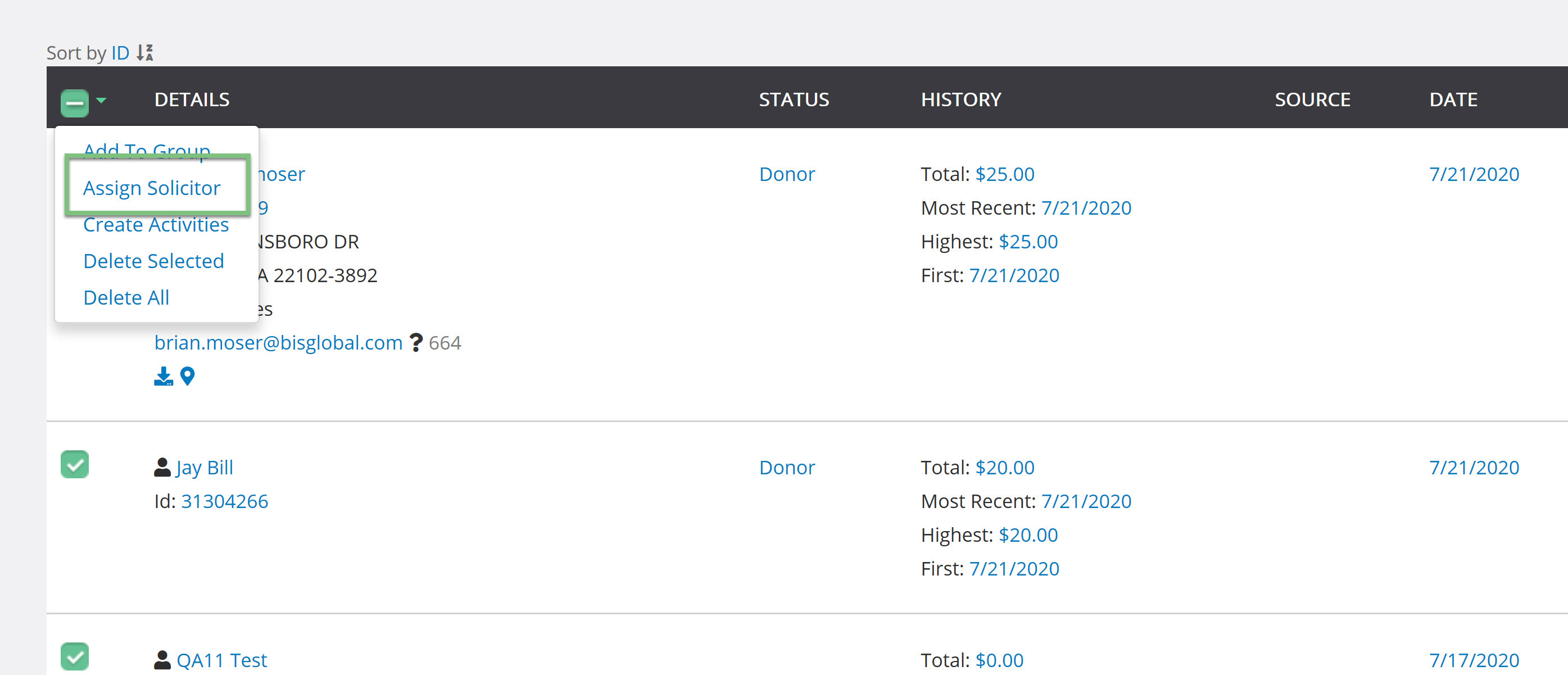 Search the database for the solicitor you want to assign to the contacts and click process.



To create an activity for the contacts, click on Create Activities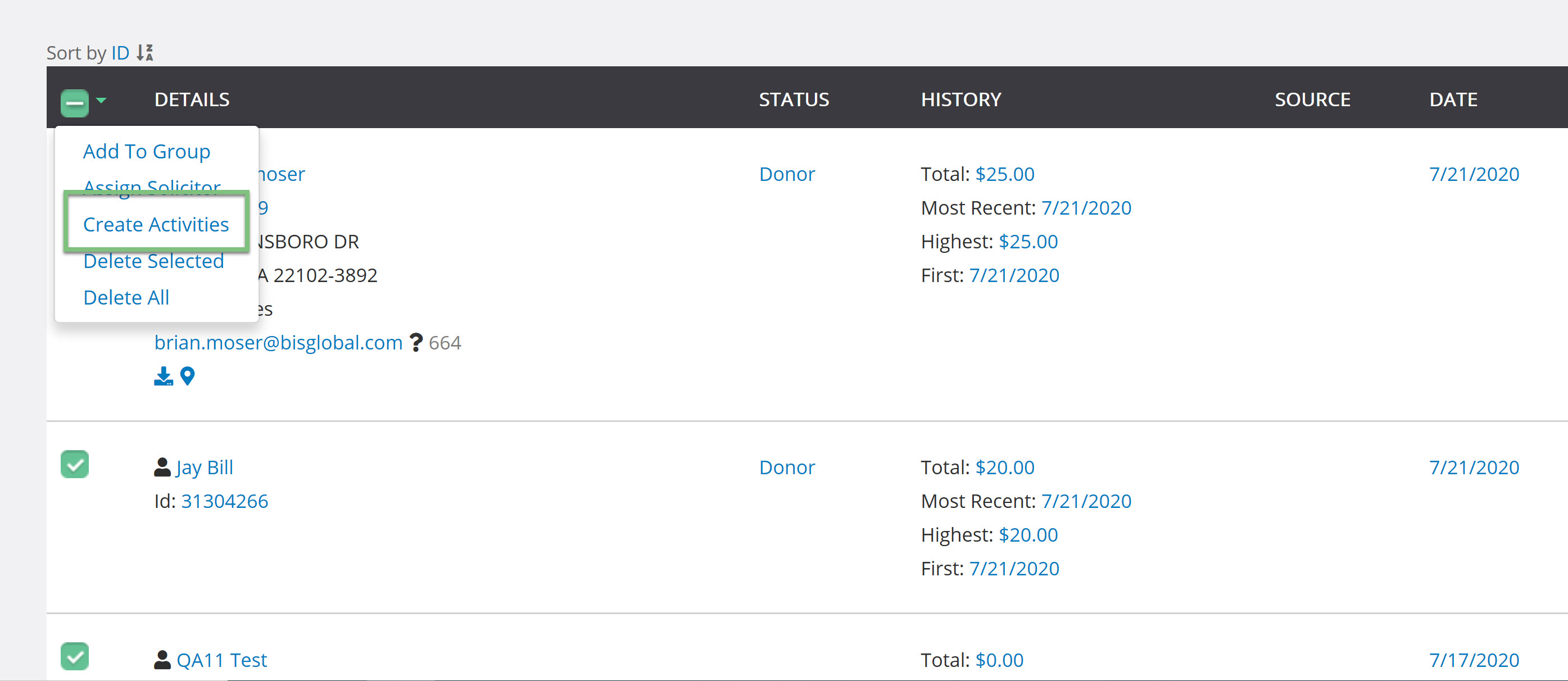 You will then need to select the type of activity, the status, the title, a location if there is one, the date, and assign the activity to a user. This can be helpful when following up on a possible donor.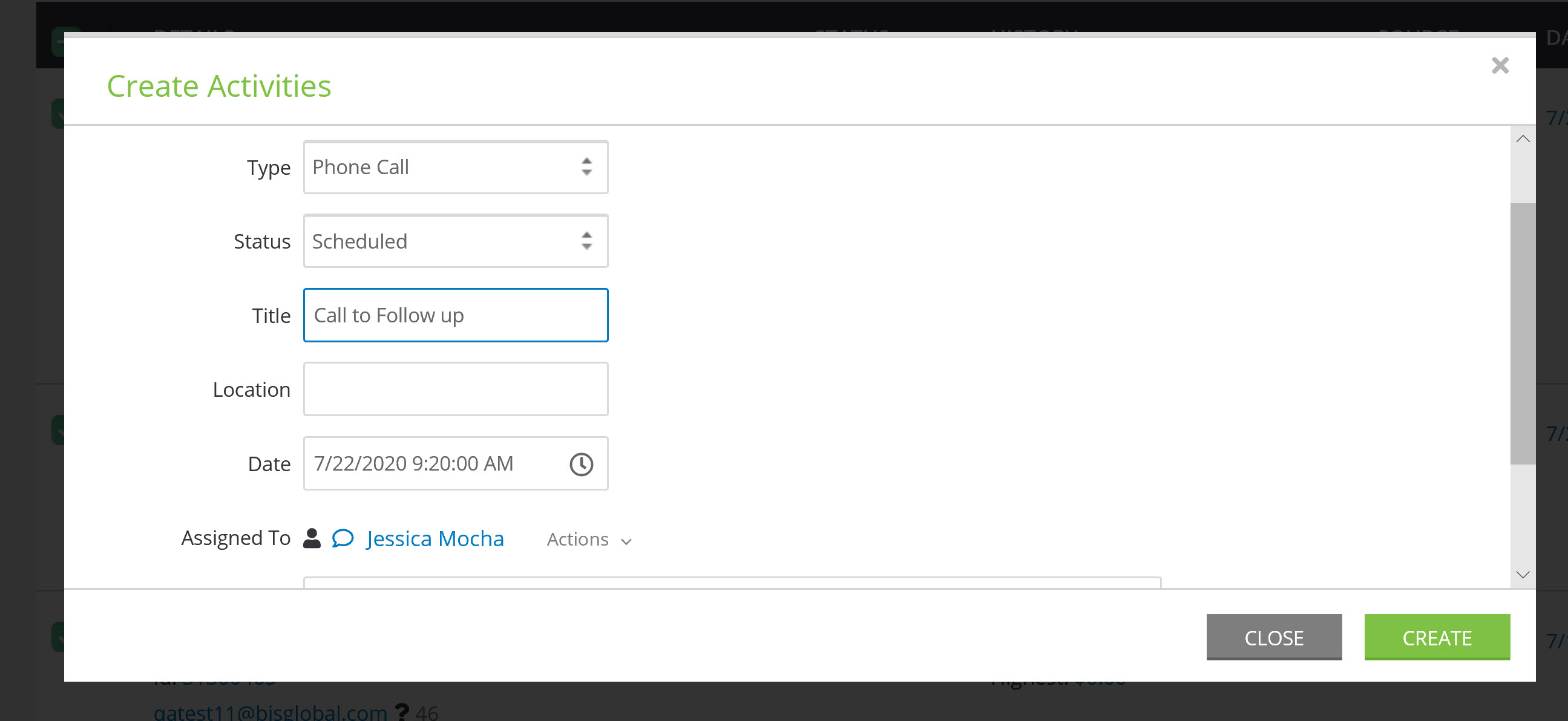 See additional related articles below


CharityEngine Help Center
: Creating a Simple Track for Opportunities
CharityEngine Help Center
: Opportunities
CharityEngine Help Center
: Managing Existing Opportunities
CharityEngine Help Center
: Best Practices for Cultivating and Stewarding
CharityEngine Help Center
: How to Create a Solicitor