Assigning Groups, Tags, and Opt- In Lists Through Importer

When importing contacts, you can also assign the contact to groups, tags, and opt-in lists. This will help when sending emails and segment data based on your organization's workflow, as the contacts will already be grouped together by the group, tag, or opt-in list.

When deciding to assign these attributes to the contacts, it is important to note that groups and tags do not have many differences. The difference to take note of is that tags have hierarchy and groups do not.

To assign these attributes while importing contacts, navigate to Automation & Workflow > Data Jobs. Click on Create New and select import, just as you would when importing contacts.






You will see three expandable sections under the Import To Drop-down named CRM Group Assignment, CRM Tag Assignment, and List Assignment. Expand the sections using the arrow beside the name of the section.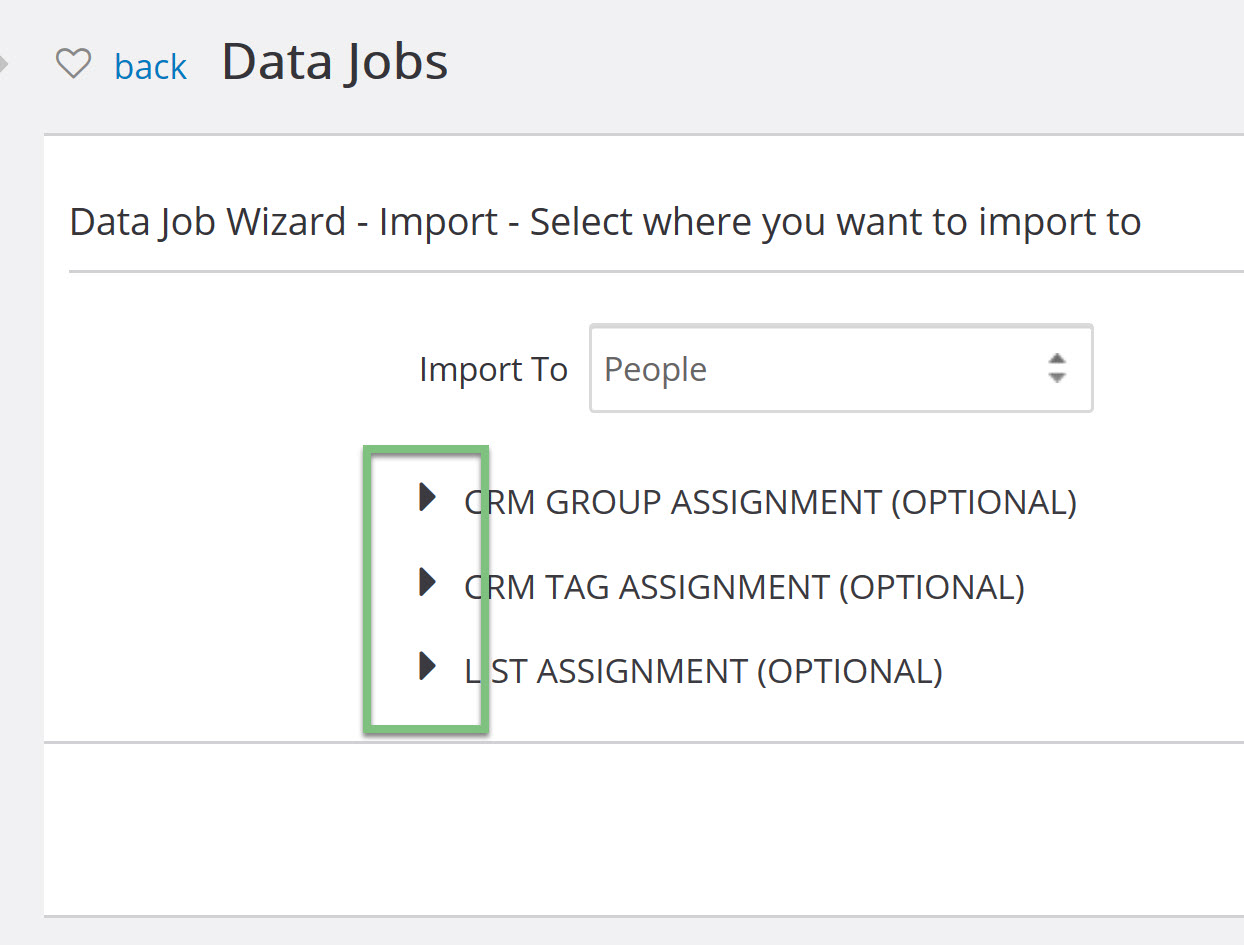 Assigning and creating a Group, a Tag, and an opt-in list are done the same way. If you already have these attributes created, use the drop-down to select the group and click Add. The assigned attribute will now show in the box below labeled Assigned Groups/ Tags/ List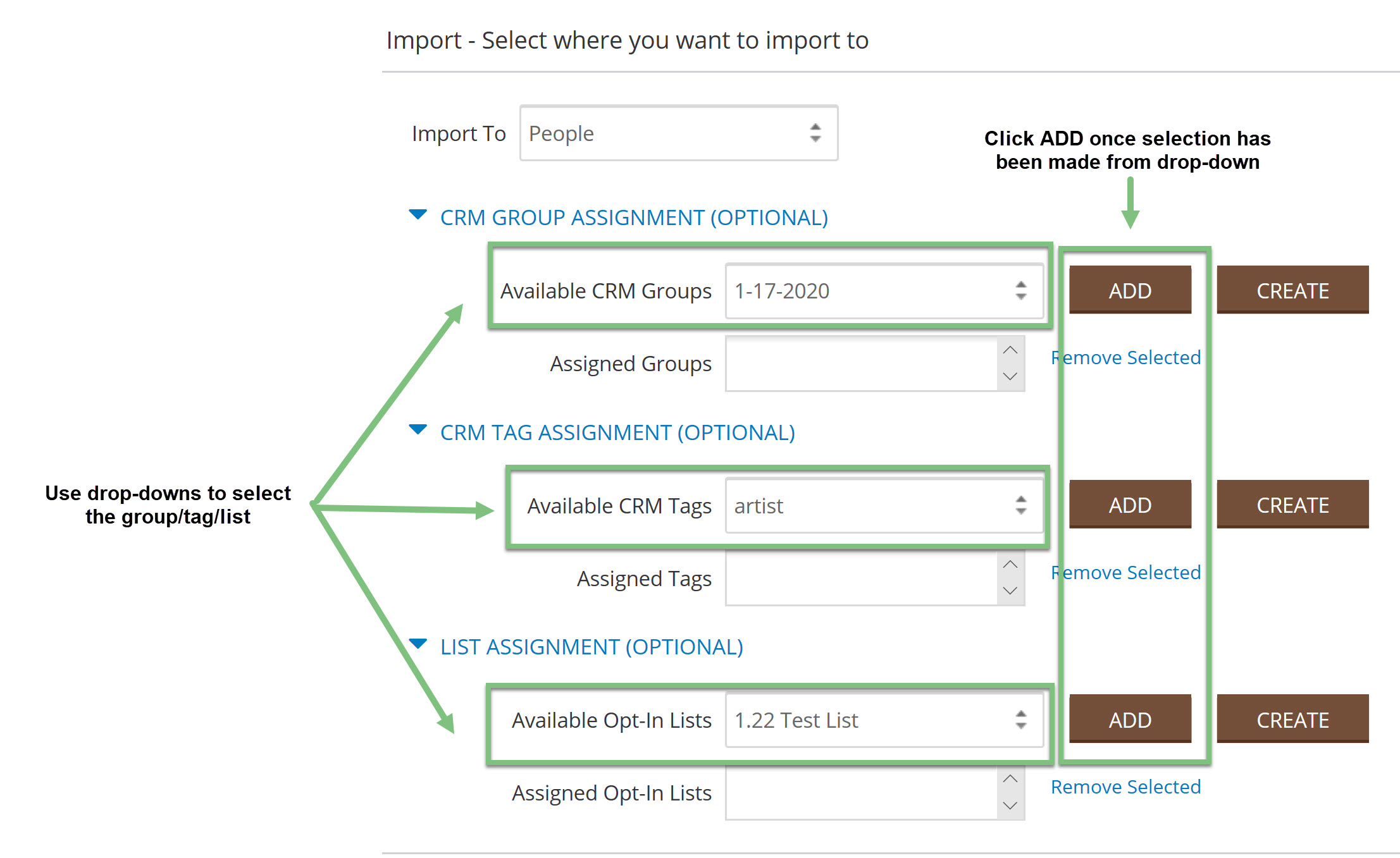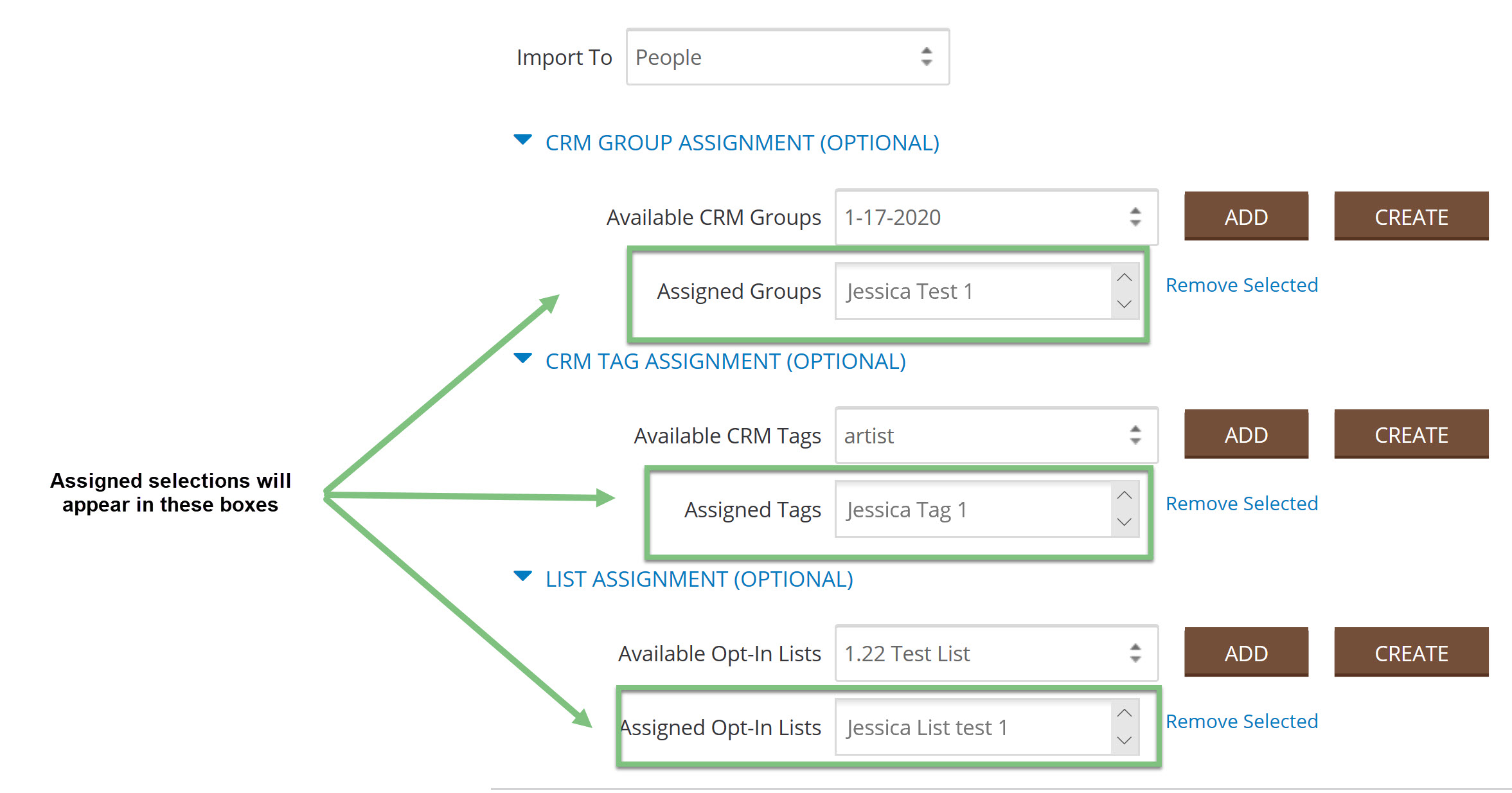 If you do not have any groups or tags created, click on the create button next to the add button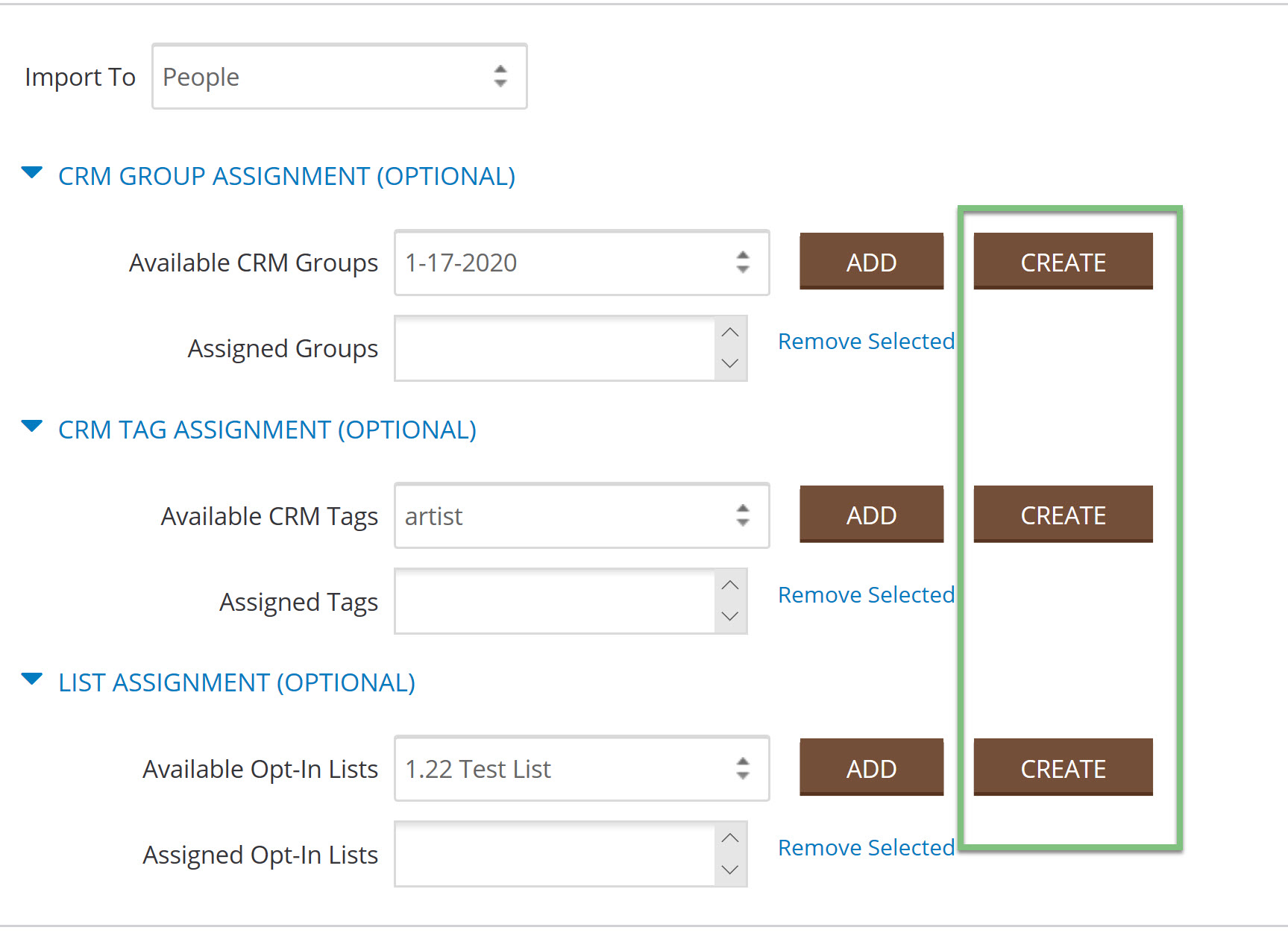 Creating a Group
When creating a group, you will be able to name the group, toggle if the group is active, a person, or an organization, and a short description of the group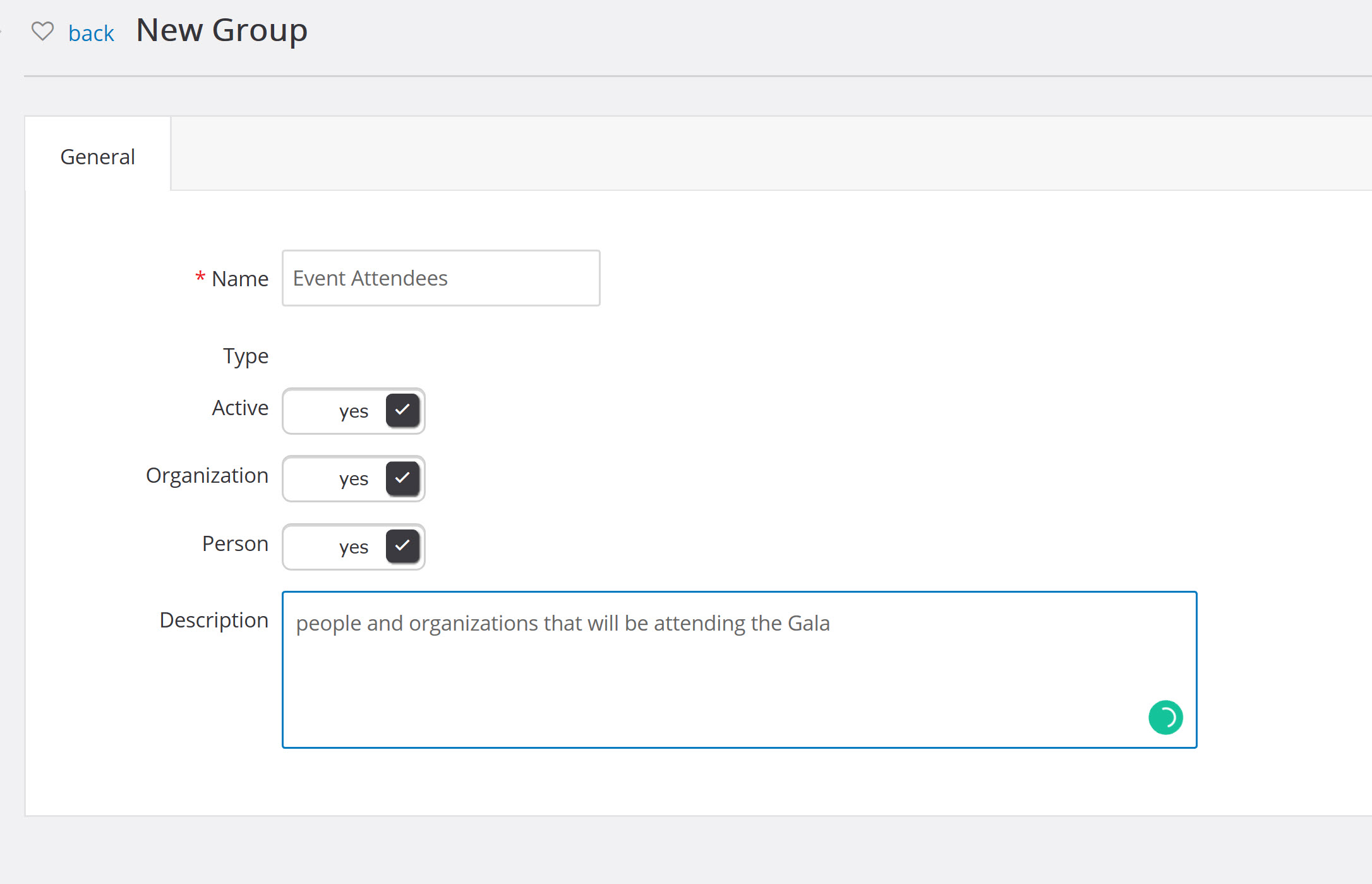 Creating a Tag
Creating a tag has almost all the same options as creating a group, however, you will have to select a parent tag from the drop-down and have the ability to toggle household as well as person and organization.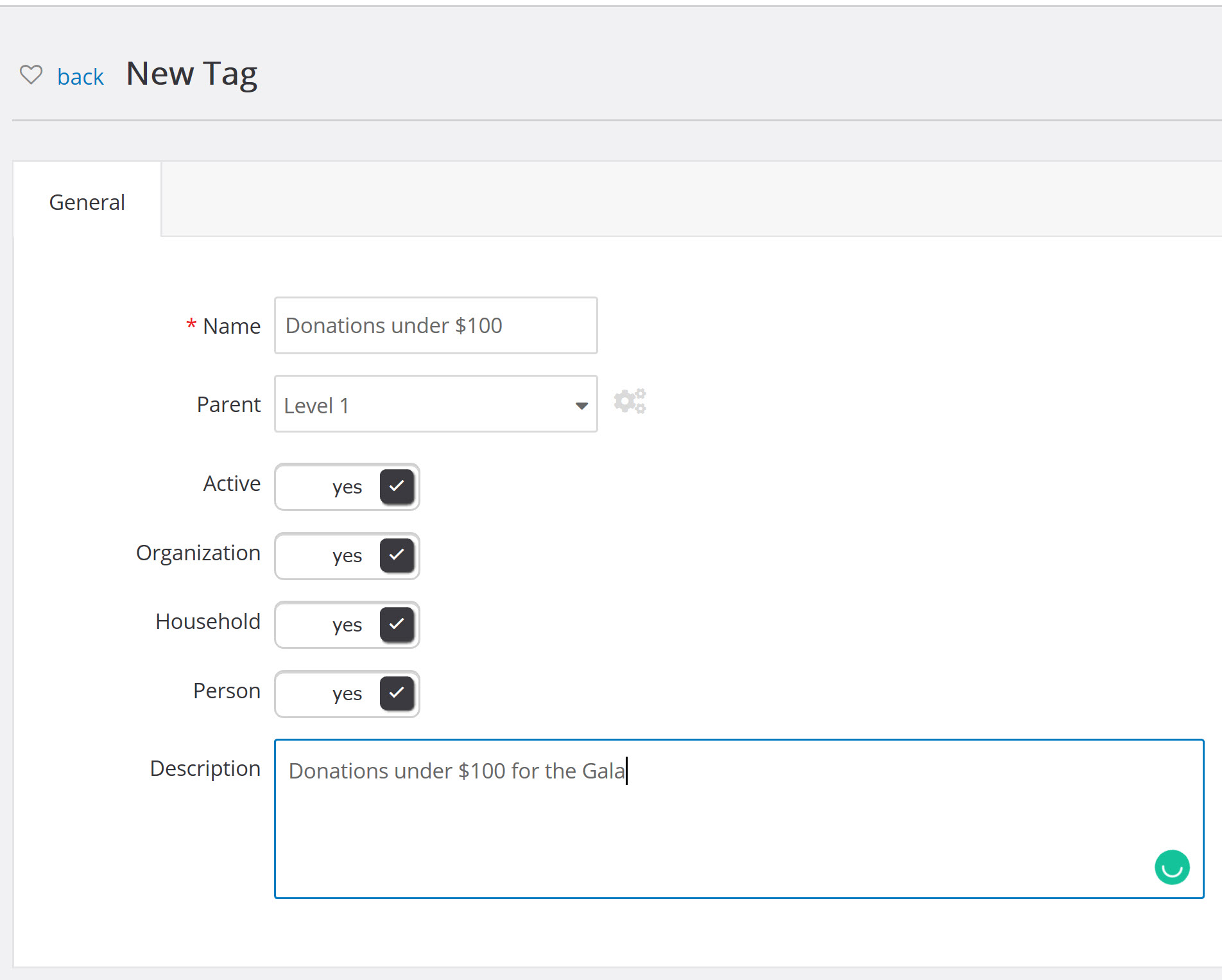 Creating an Opt-in List
When creating an Opt-in List, you will be able to name, give a short description of the list, and override default email setting for the From email, Display From, and Reply to Email. If these fields are left blank, your default email settings that are configured in CharityEngine will be applied, which typically is your personal account email.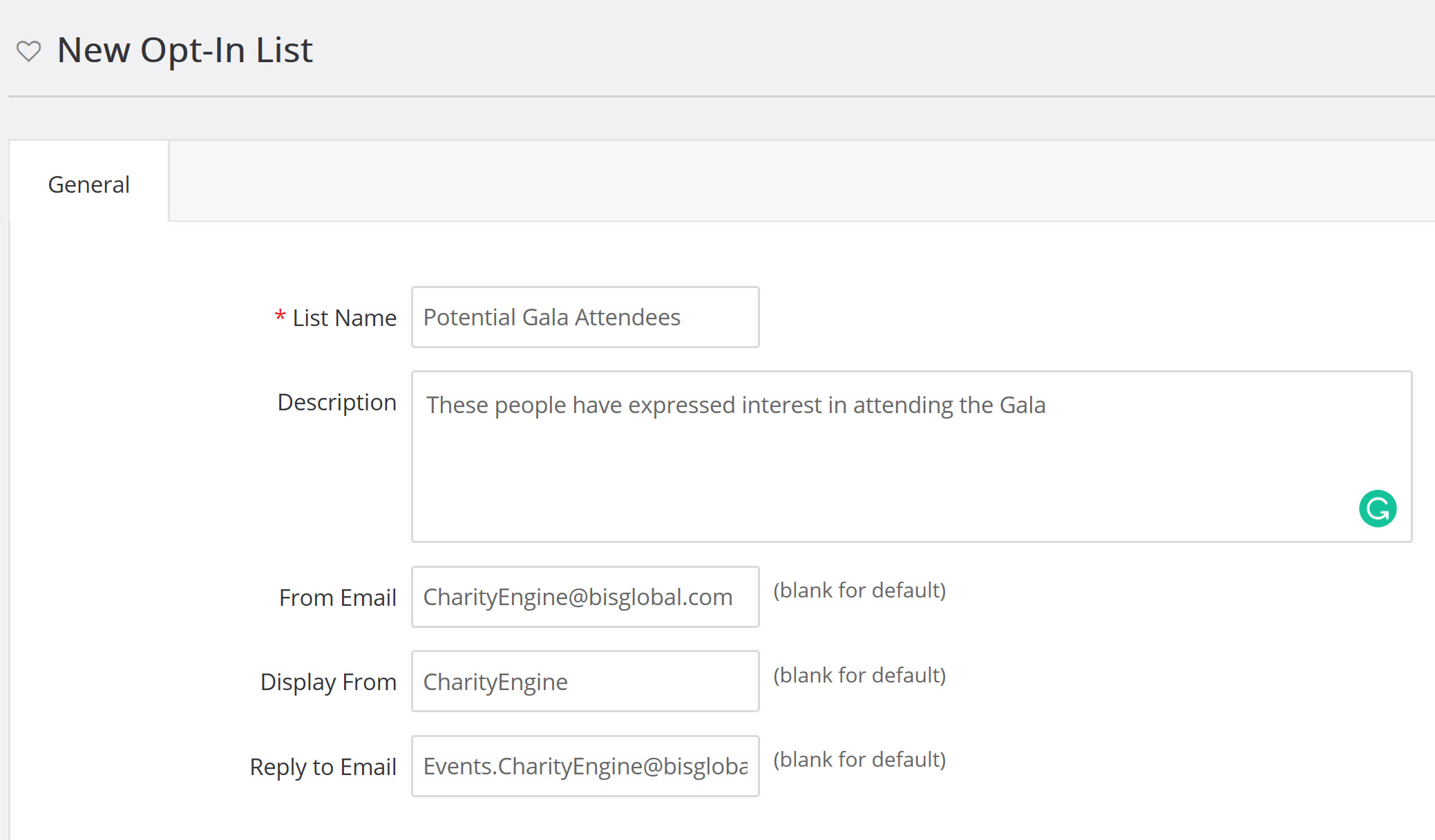 Note: To configure your email default settings, navigate to Configuration > Campaign > Default Settings. You will be able to set your From Email, Display From, and Reply to Email there.