Bulk Delete of Transactions Using Transformation Tool

To bulk delete transactions users can use the transformation tool by navigating to Automation & Workflow > Workflow > Transformations > Create New. Select Bulk Delete from the dropdown.



Next, use the dropdown to select transactions as the object.



The data source can either be a file or a query that contains a list of transactions you want to bulk delete. Use the dropdown to select your option. If you select file as the data source, click choose file to search for your file.



If you select query, use the search box to search for the query



Name the job and click next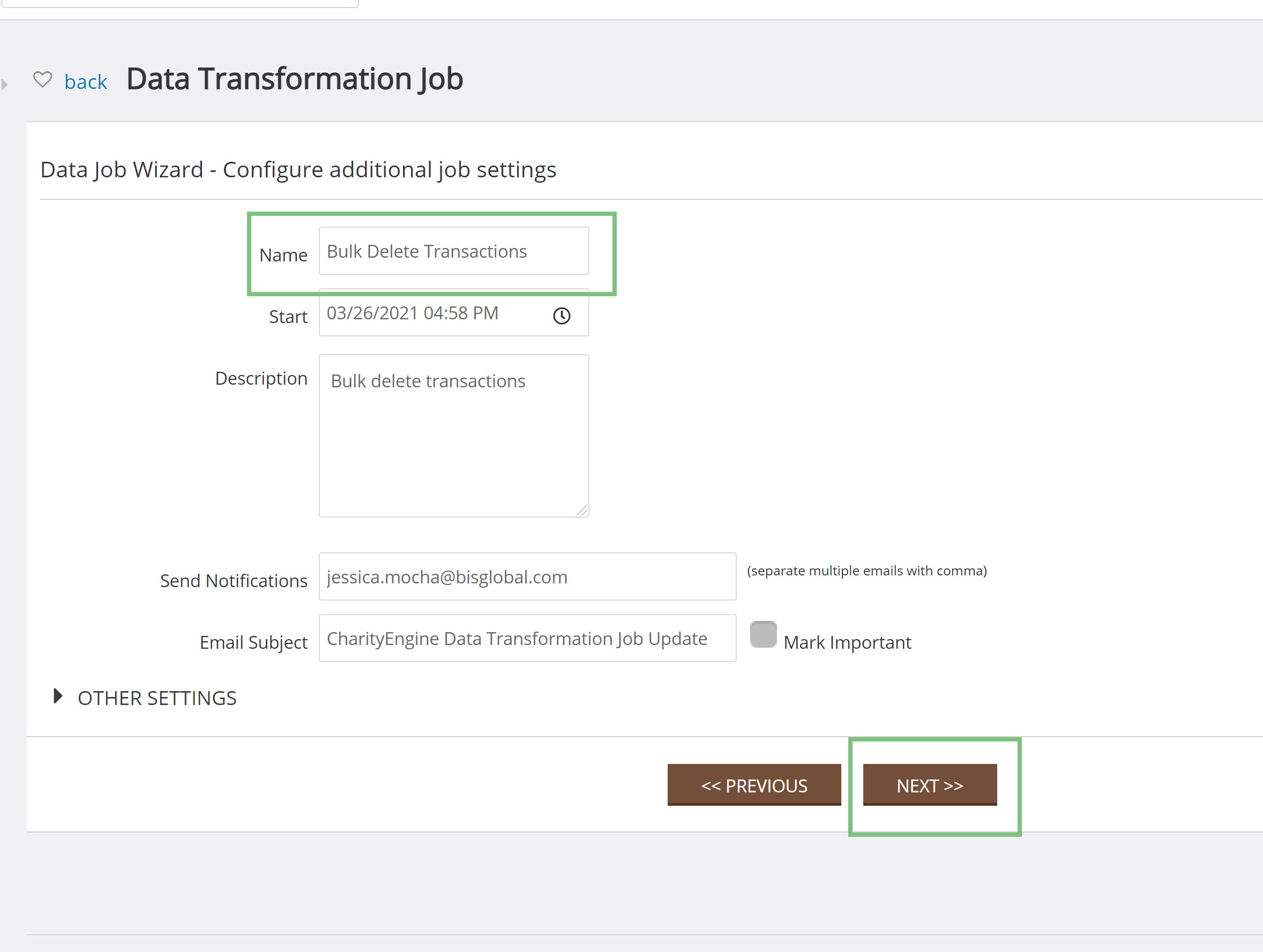 Click Finish and your transactions will be deleted.