Case Intake Form

To help track and follow cases, we have now created a Case Intake Form. With this form, when anyone submits one, it will create a case for one of your users to then track and follow. This can be used as a social work tool to help anyone in need, grant applications or donor car issues.
To create a Case Intake Form, navigate to Online > Web Forms > Search & Manage > Create New. From there you will have the ability to select the Case Intake Form





You will be navigated to configure the settings of your form. You will be able to name the form, choose the type of from, select the response channel, and the default fund.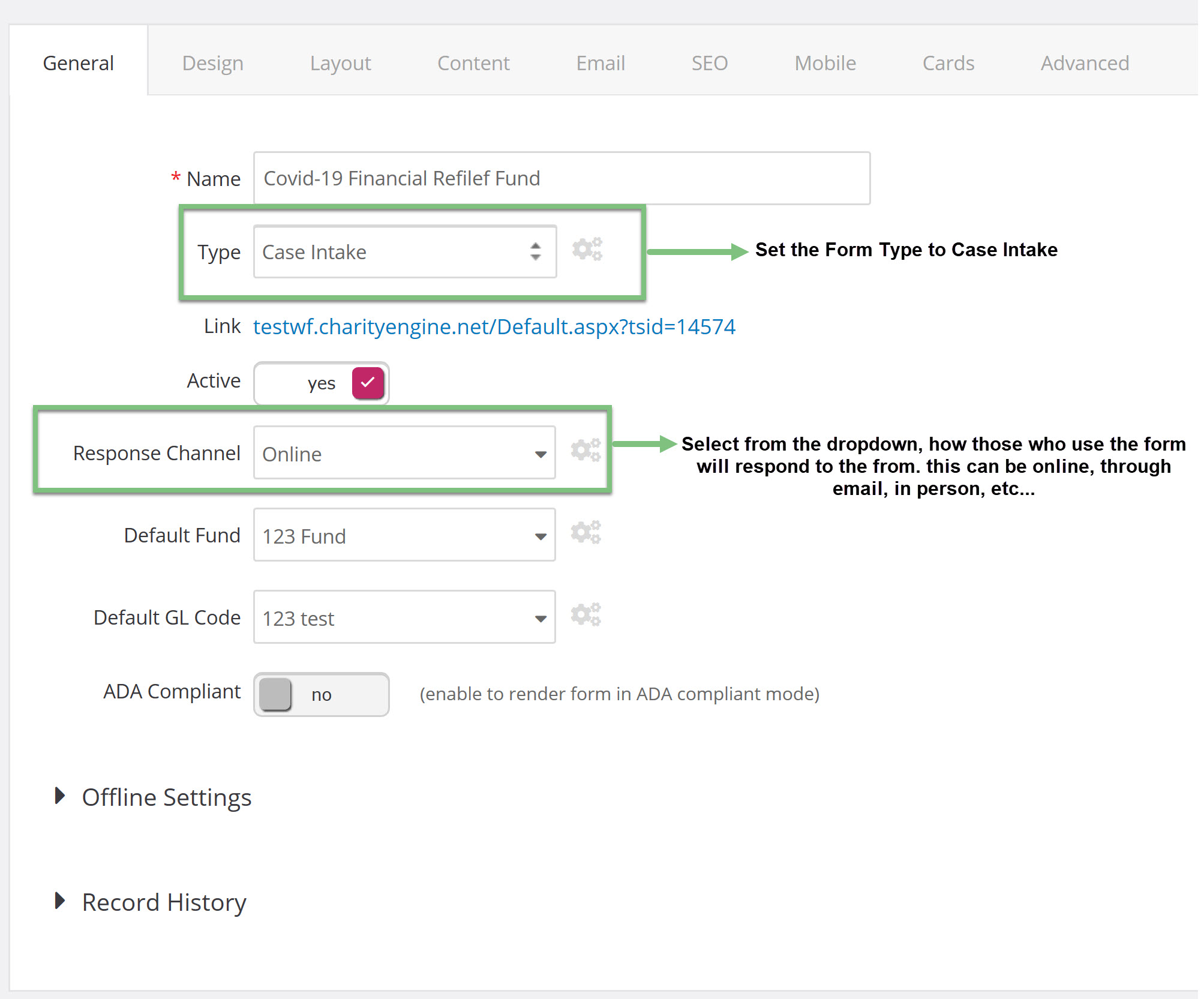 Once someone has filled out a Case Intake from, you will be able to monitor these forms by selecting Transactions under the Actions column.





By clicking Transactions, you will be brought to the transactions page and will be able to see all the submitted forms.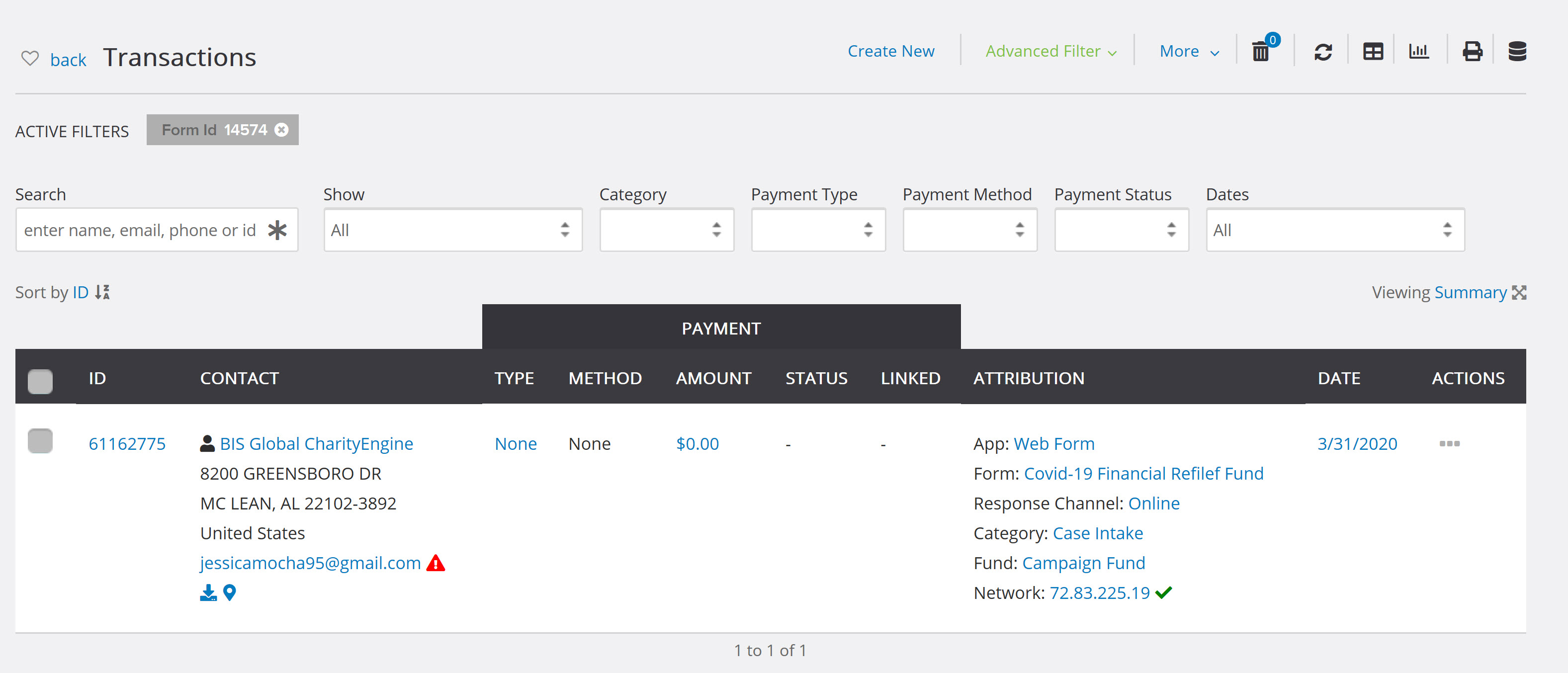 Note: you can also navigate to this screen by going to the transaction app and entering the Form ID, all submissions of this form will appear. Or you can navigate to Contacts > Cases > Go and insert the contact ID. This will allow you to see any cases a contact has created and which form they submitted.