You can easily create and assign tags and/or groups to your contact records. The following steps can be used for manual entry of a tag or group. You can also access this Help Center Article to learn how to import a large listing of groups or tags. You also have the flexibility to assign a tag or group on your webform with guidance found here.

What is the difference between a Group and a Tag?

Groups and tags function essentially the same way within CharityEngine. They both allow you to segment your contacts for reporting and list building, however tags offer the ability to have a hierarchal structure where groups do not.

For example, if you wanted to tag all of your contacts that have attended an event, you could create a parent tag "Event Attendee". You could also have a child tag for each specific event (ex. Fall 2022 Gala, Spring 2022 Race) and link the child tag to the parent tag. By doing this, anytime a contact is assigned the child tag of "Fall 2022 Gala", they will also be assigned the "Event Attendee" tag. This allows your reports to be as narrow or wide as needed.

Groups on the other hand do not have this structure and are better used for things like Board Members or Staff Members, things that are more stagnant and do not need the hierarchy that tags provide.

Creating Groups and Tags

If you need to create a new tag or group, your first step will be to navigate to Configuration > Contacts > Tag (or select Group) > Create New


Enter the name of your tag (or group), ensure the entry is active and assign for visibility at a person, organization and/or household. You can leverage the description as an optional value for internal support and reference. For tags, you will also see an option for Parent assignment. You will have the ability to assign multiple 'child' tags and assign to a 'parent' tag. This will allow you the flexibility for future reporting at the child tag or a roll up to the parent tag. Groups can be used for attribution in which a singular entity is needed. Groups do not have hierarchy.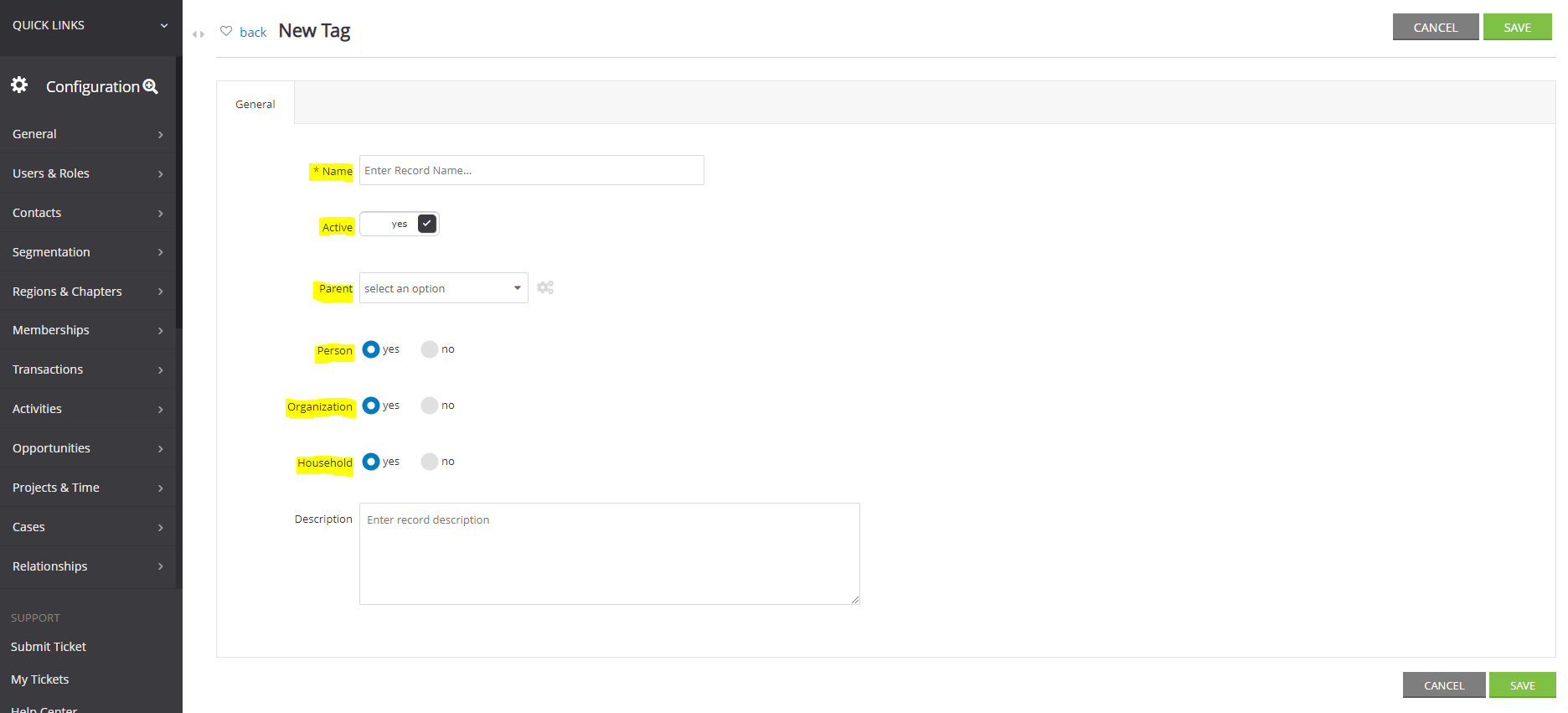 When assigning individual tags or groups, navigate to Contacts > Go To (top right hand corner) > Tags (or Groups)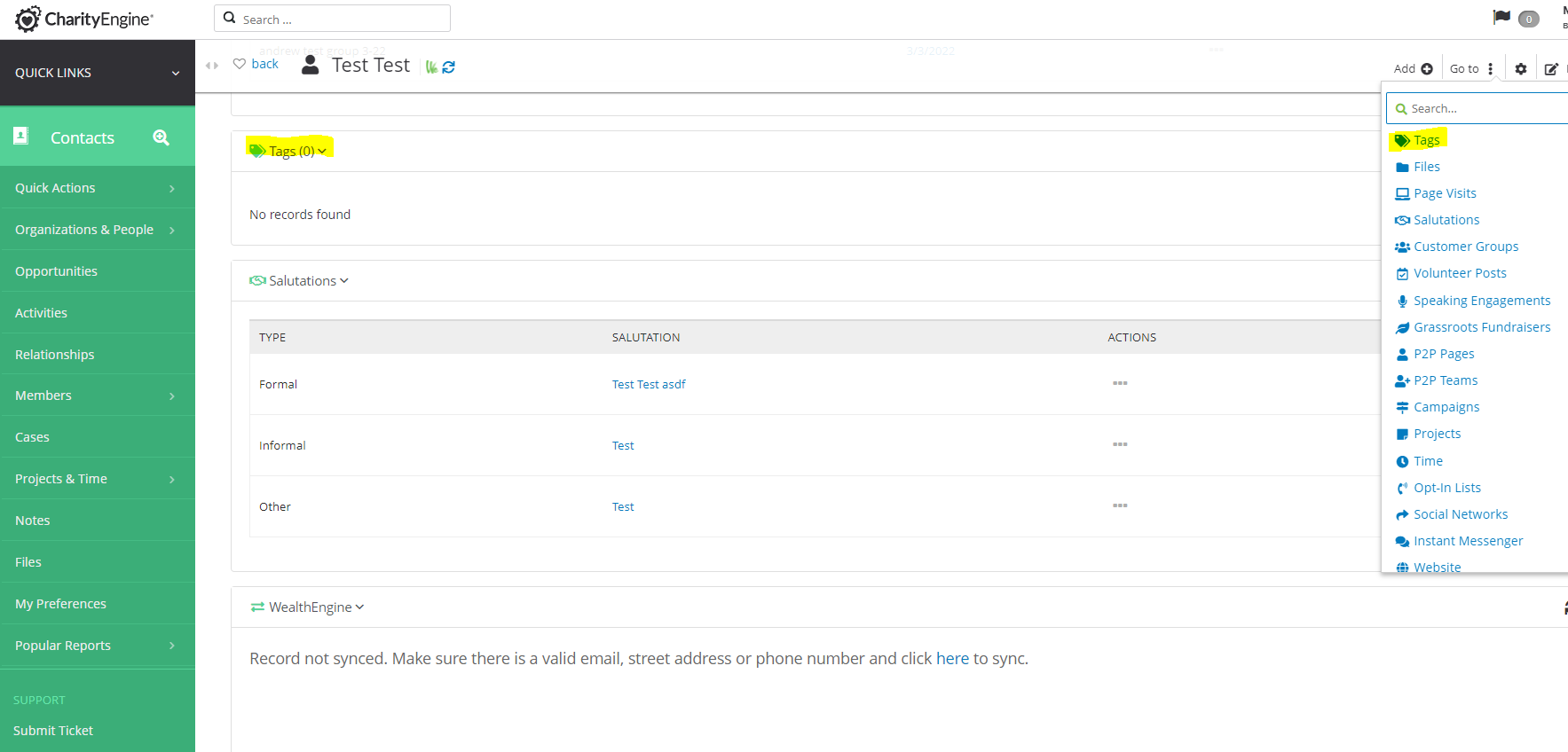 To add a tag (or group), navigate to the right to select the available tag list and click on Add Tag.




Your contact record will then reflect the adjustment to contact record. You can also leverage the Advanced Filter to locate specific groups or tag types. Navigate to Contacts > Search & Manage > Advanced Filter > General > Tag (or Group) = make selection > Apply




You can also use the reporting features to create and schedule recurring exports as needed. For information regarding the CharityEngine Report Builder Tool.