Creating New Sustainers

Create new sustainers by navigating to Donations > Sustainers > Search & Manage > Create New.



General Tab
The General tab contains the basic information to fill out for the sustainer.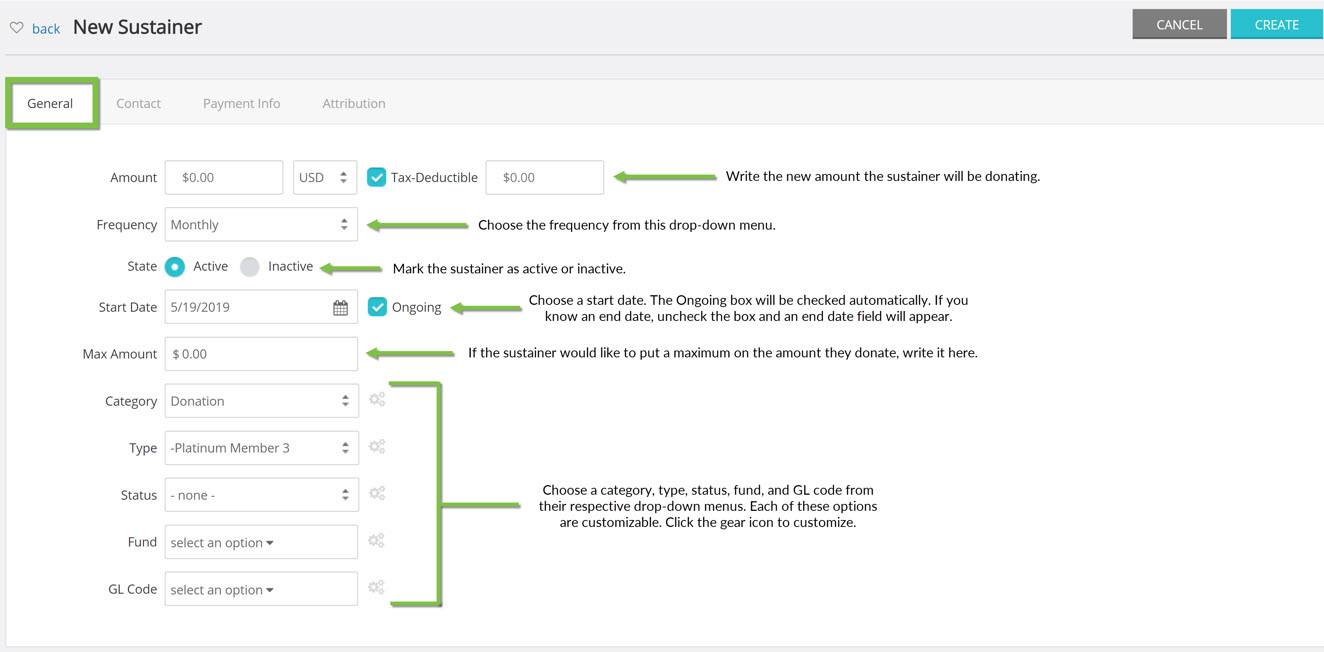 Contact Tab
Associate the new sustainer account with a contact under the Contact tab.

Payment Info Tab
Indicate the currency type and the payment type the donations will be made in. This can be changed later.



Attribution Tab
If the sustainer will have an attribution with each payment, indicate it here.



Refunding/Voiding a Sustainer Payment
Refunding or voiding a sustainer payment is the same as refunding or voiding any other transaction. Please see our Refunding and Voiding documentation for more details. However, there is one notable difference.
When you find a sustainer payment under Transactions and try to void or refund it, a pop-up box will appear first.



It will ask if you would like to cancel the invoice. Yes is selected by default. If you select No, the processor will try billing the invoice again, because it will still be marked as Active and unpaid. Choose Yes to cancel the invoice and complete the refund or void.