Creating Opt-In Lists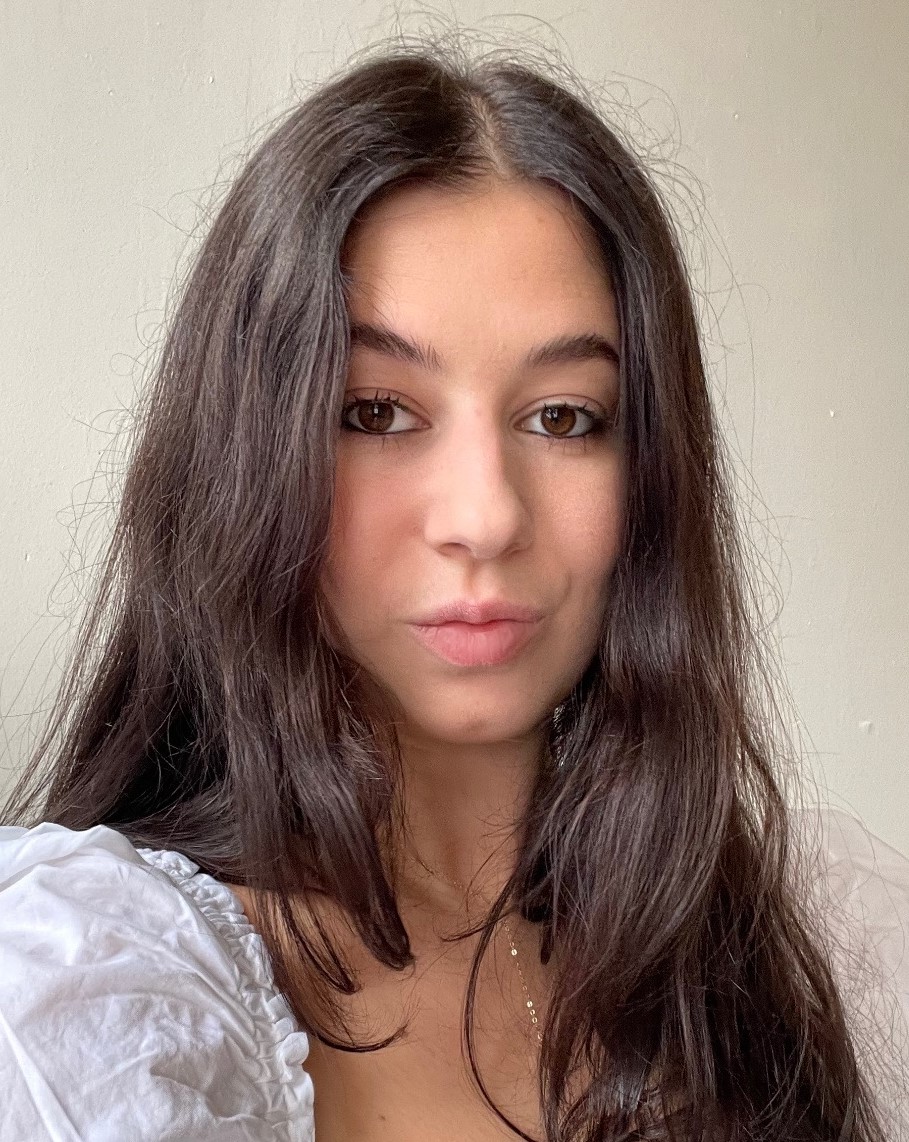 Create your own email list in our Campaigns section.


Table of Contents
Create Easy Emailing Lists
Under Campaigns > List Management, there is an option to create easy opt-in lists that constituents can subscribe to and can be used as the target audience for email blasts.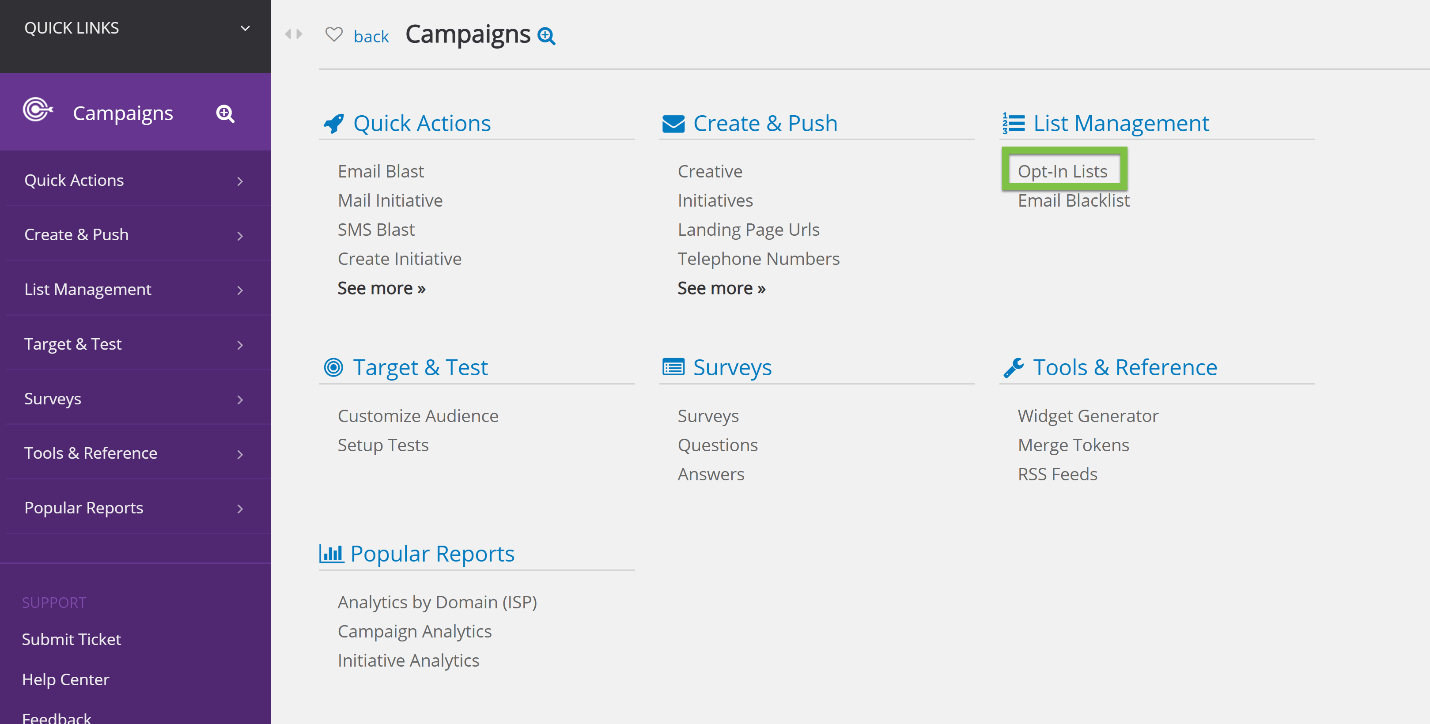 To create a new opt-in list, click Create New on the Opt-In Lists page.



A page like the sample below will appear.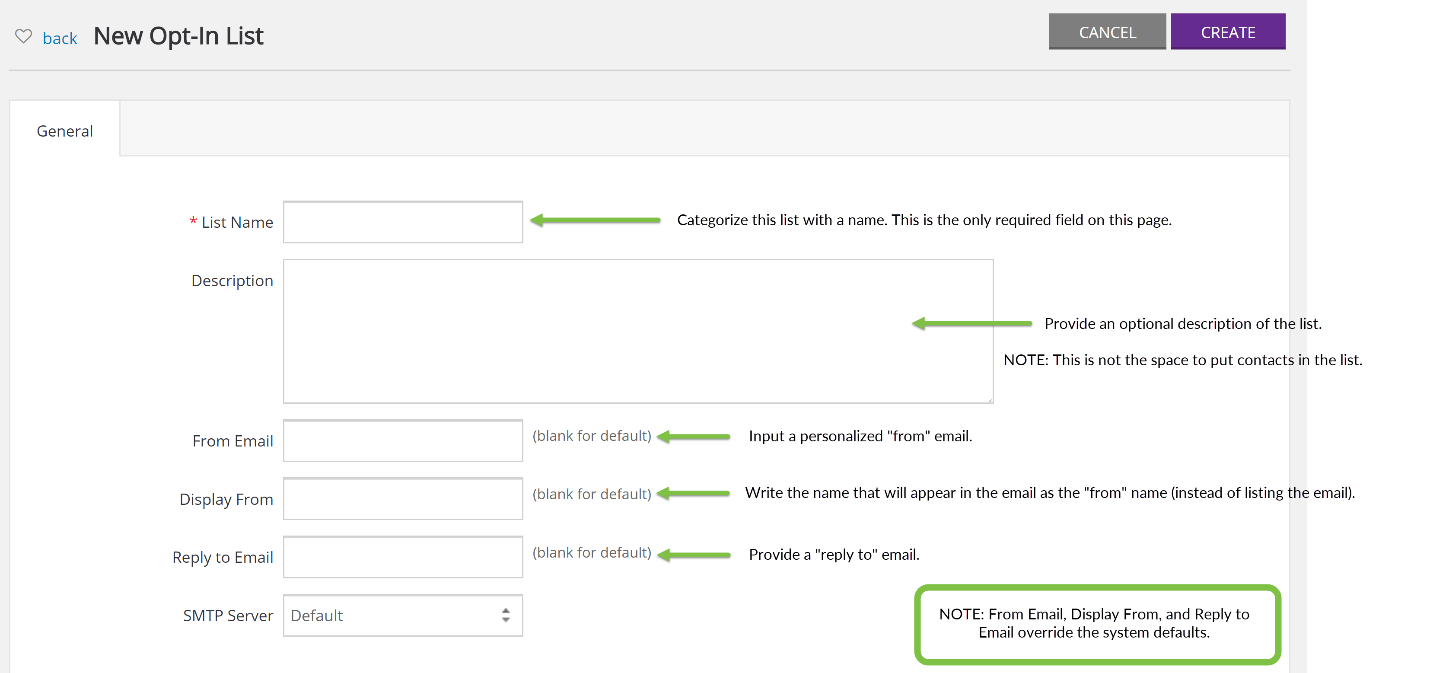 Scroll down to the Advanced settings if there are extra links specialized to your organization that you would like to include. Otherwise, click Create.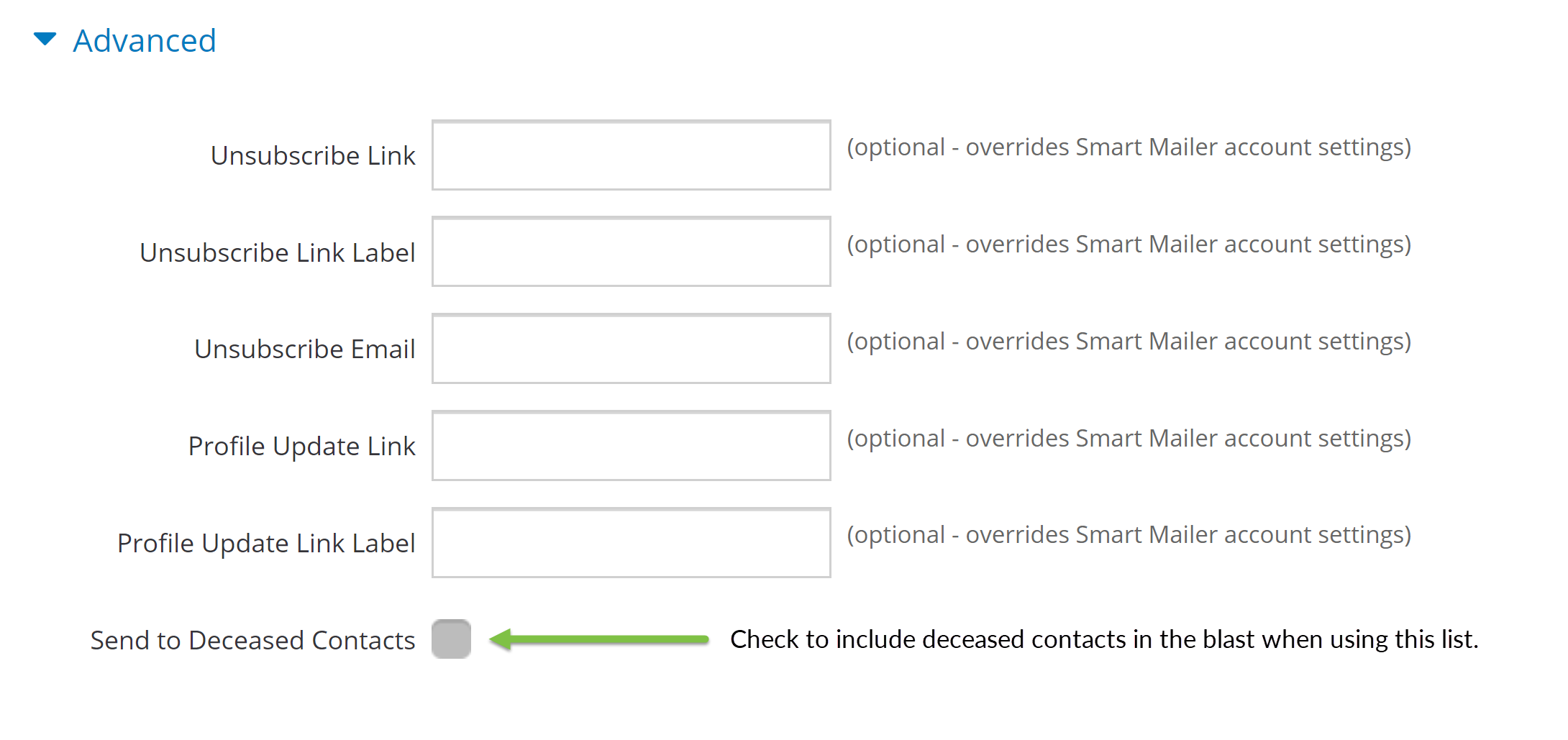 After creating, click the Back button to return to the main page of opt-in lists.



Filters
Like on many pages throughout CharityEngine®, the Opt-In Lists page has filters to help easily narrow down your search for any specific lists, including the Advanced Filter.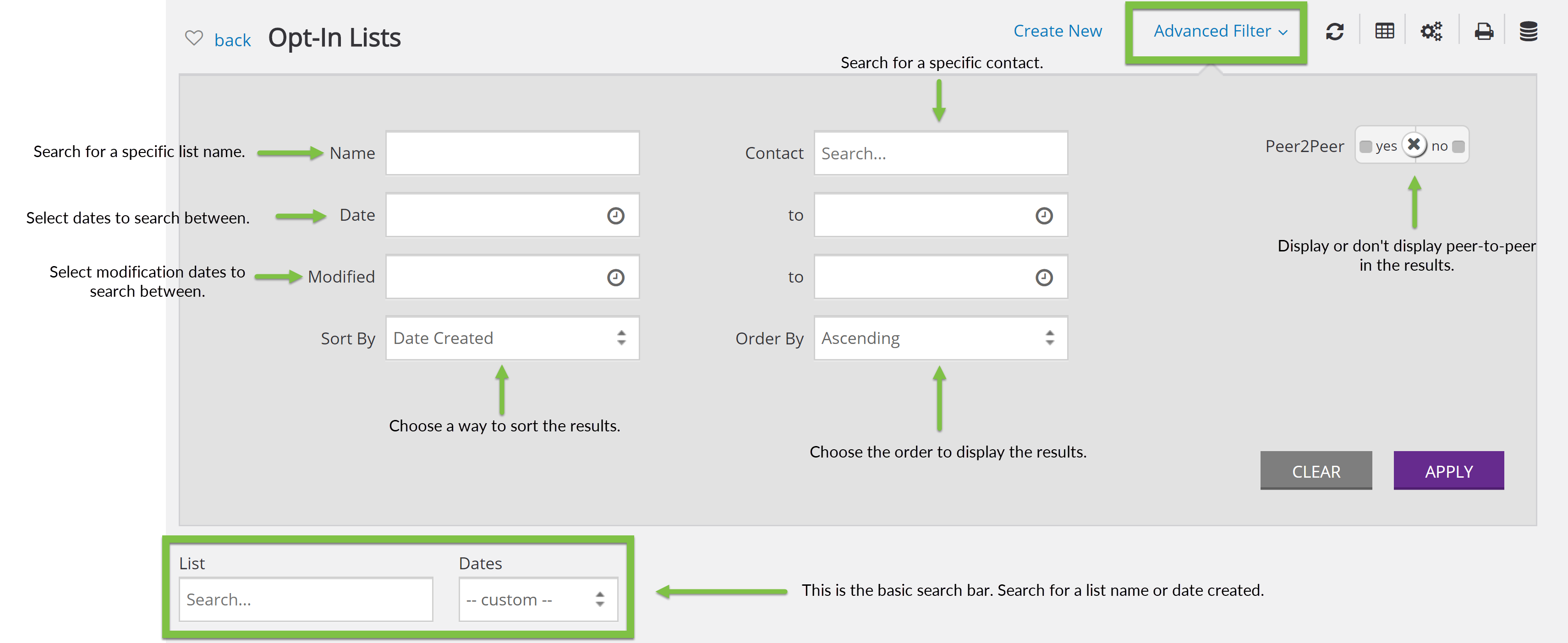 Adding People to Opt-In Lists
As a best practice, we recommend adding people to your opt-in lists through the Contacts App.
To add people to an opt-in list you have already created, navigate to Contacts > Advanced Filter.
You can use both the Quick Filters and Advanced Filters to filter and pull a list of people that you would like to add to your opt-In list. Select your filters and then select Apply. A list of all contacts with the applied filter will then be displayed.



You can then individually select contacts by selecting the check box to the left of their name or bulk select contacts by selecting the top left check box in the header. After you have selected the contacts you want to add to your list, select the drop dox arrow from the top left check box and select Add to Opt-In List.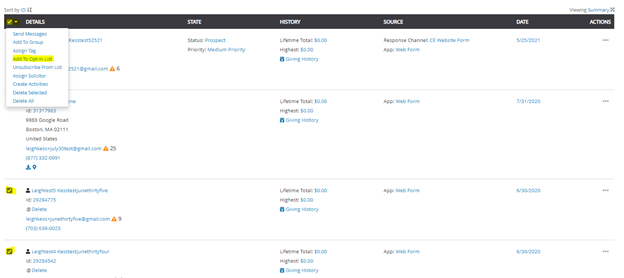 In the pop up window, you have the option to add the select contacts to an existing list or create a new list. We do not recommend creating a new list this way. Next, you can select the drop-down arrow in the Opt-In List box and search for the existing Opt-In list. Then, select Process.



Note: You also have the same option to add contacts to an Opt-In list on the Transactions listing screen and the Event Registration listing screen by following the same method above within the Donations App and the Events & Volunteers App.

/CreatingOptInLists/