Pledges: Creating Pledge Web Forms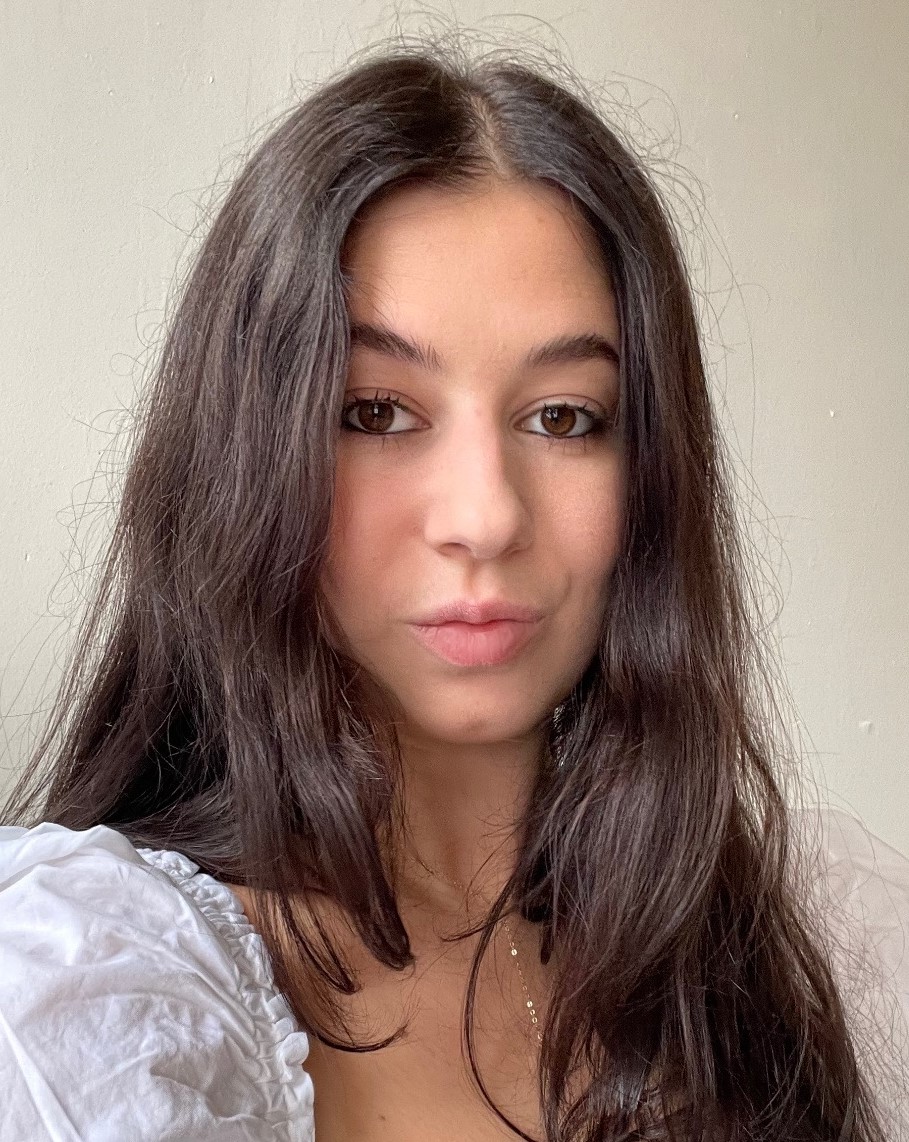 To create a pledge form, navigate to the Online application and locate the Web Forms section. Then select Search and Manage. On this page, you'll notice at the top right you can select Create New. Once you have click on create new, select Pledge Form from the Form Wizard.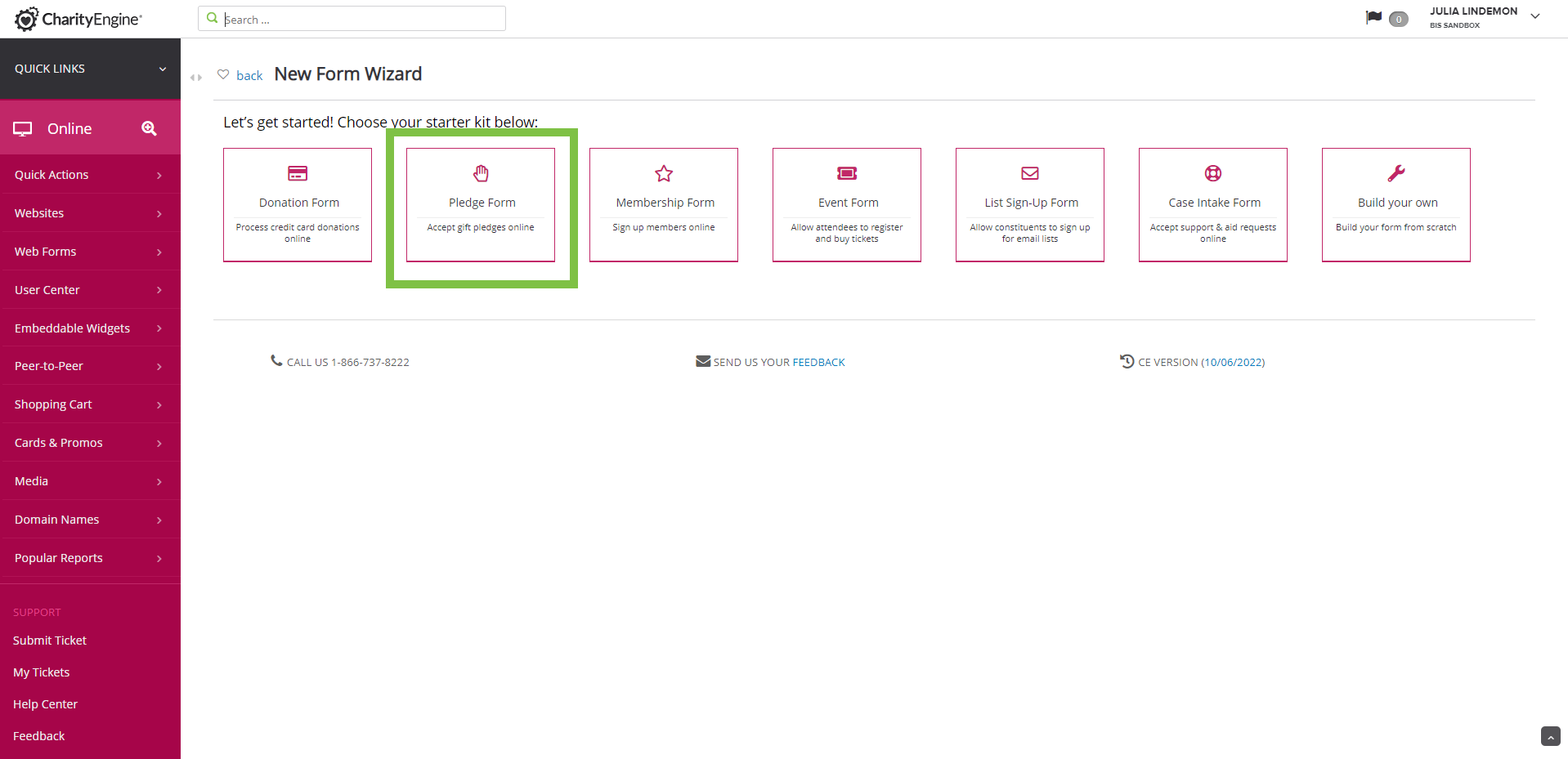 Once your new pledge form has been generated, be sure to give your form an appropriate name within the Name field. Be sure to save your work whenever you make modifications.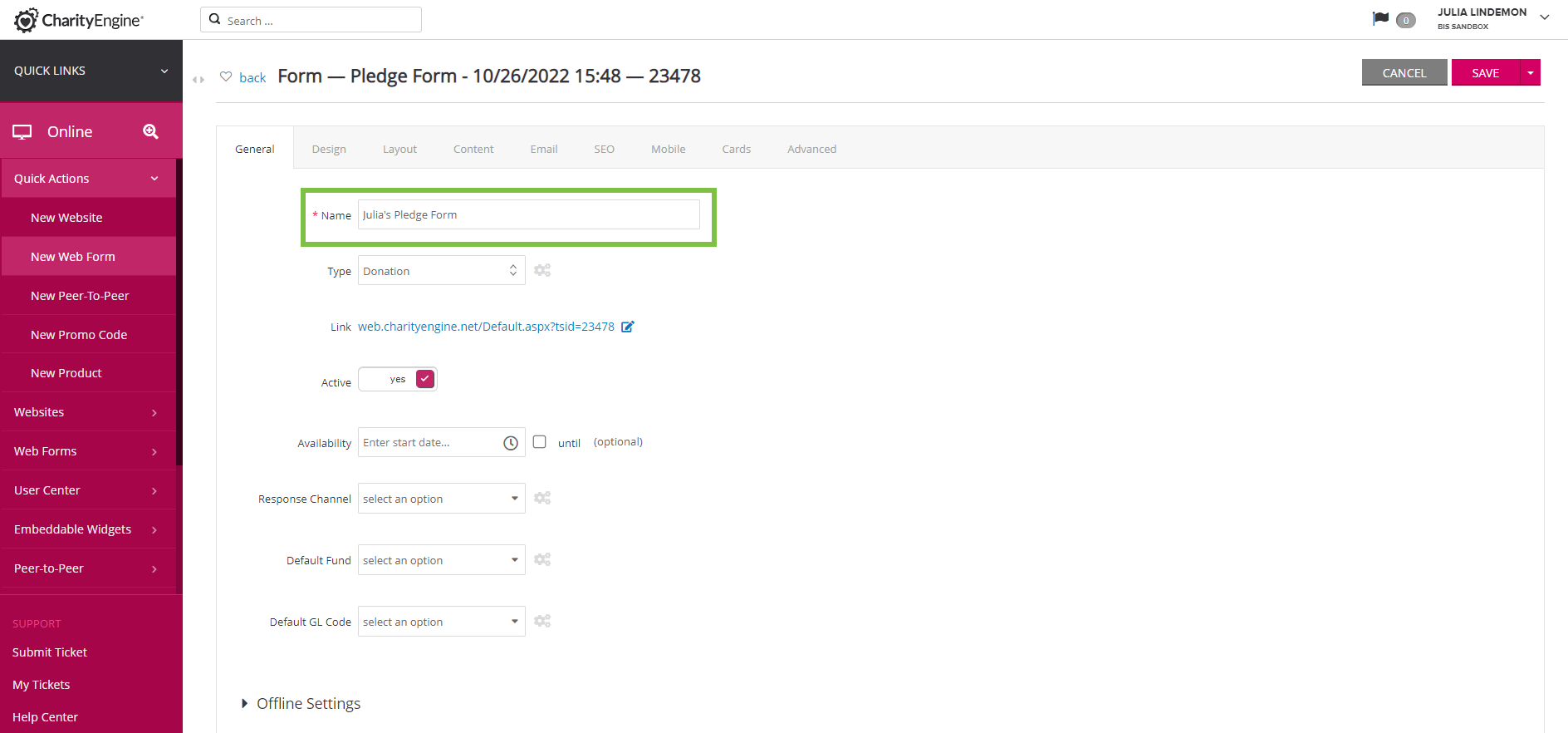 Similar to Donation Forms, you have the ability to attribute Funds and General Ledger Codes to pledge records created through this form.

To access your live pledge form link, click on the URL next to the Link section under the General tab.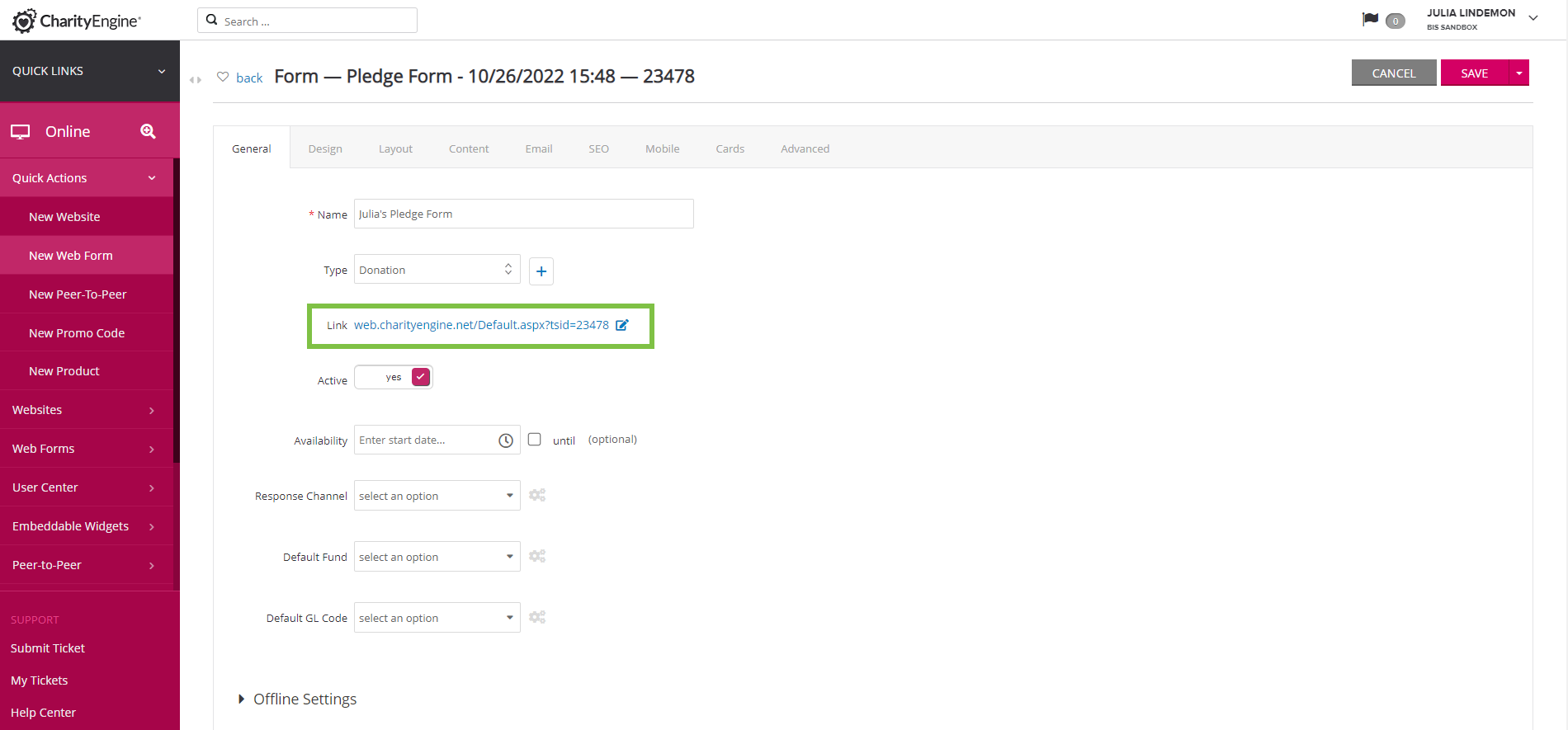 Once you click on your pledge form link, you will have better insight into the out-of-the-box form fields created for your pledge form, like Pledge Amount and Pledge Date. These fields are required to anyone filling out your form and are what enable the system to create a pledge record once the form is submitted.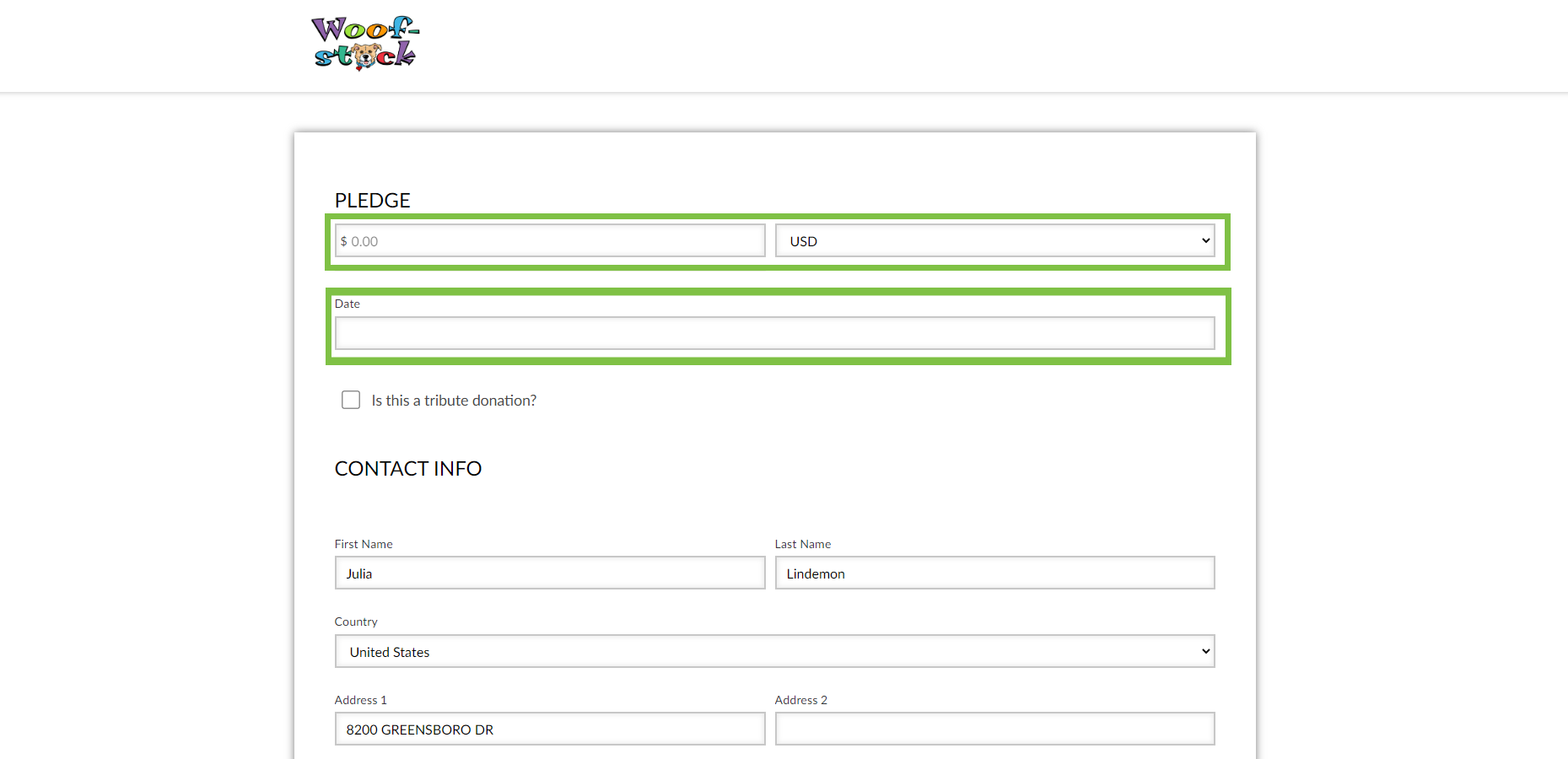 Under the Design tab, you can make modifications to the look and feel of your pledge form. Applying your organization's branding guidelines, make changes to the background and button settings by changing colors or adding images.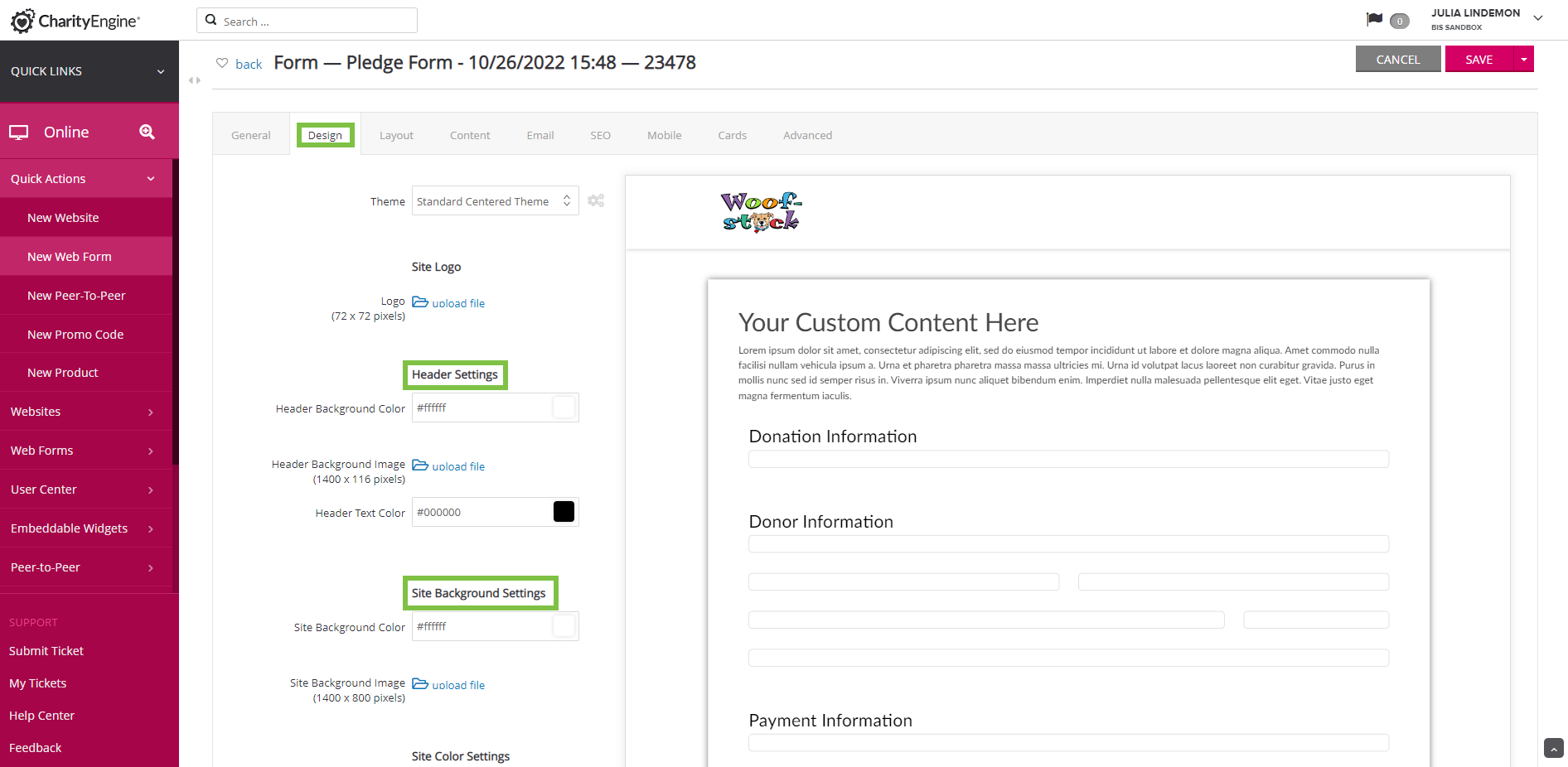 Under the Layout tab, you can manage your form fields. To add custom fields to your form, treat your pledge form as a donation form or any other form in CharityEngine. Reference these articles for more information on adding custom fields to forms: Creating Custom Fields & Managing Fields in Web Forms.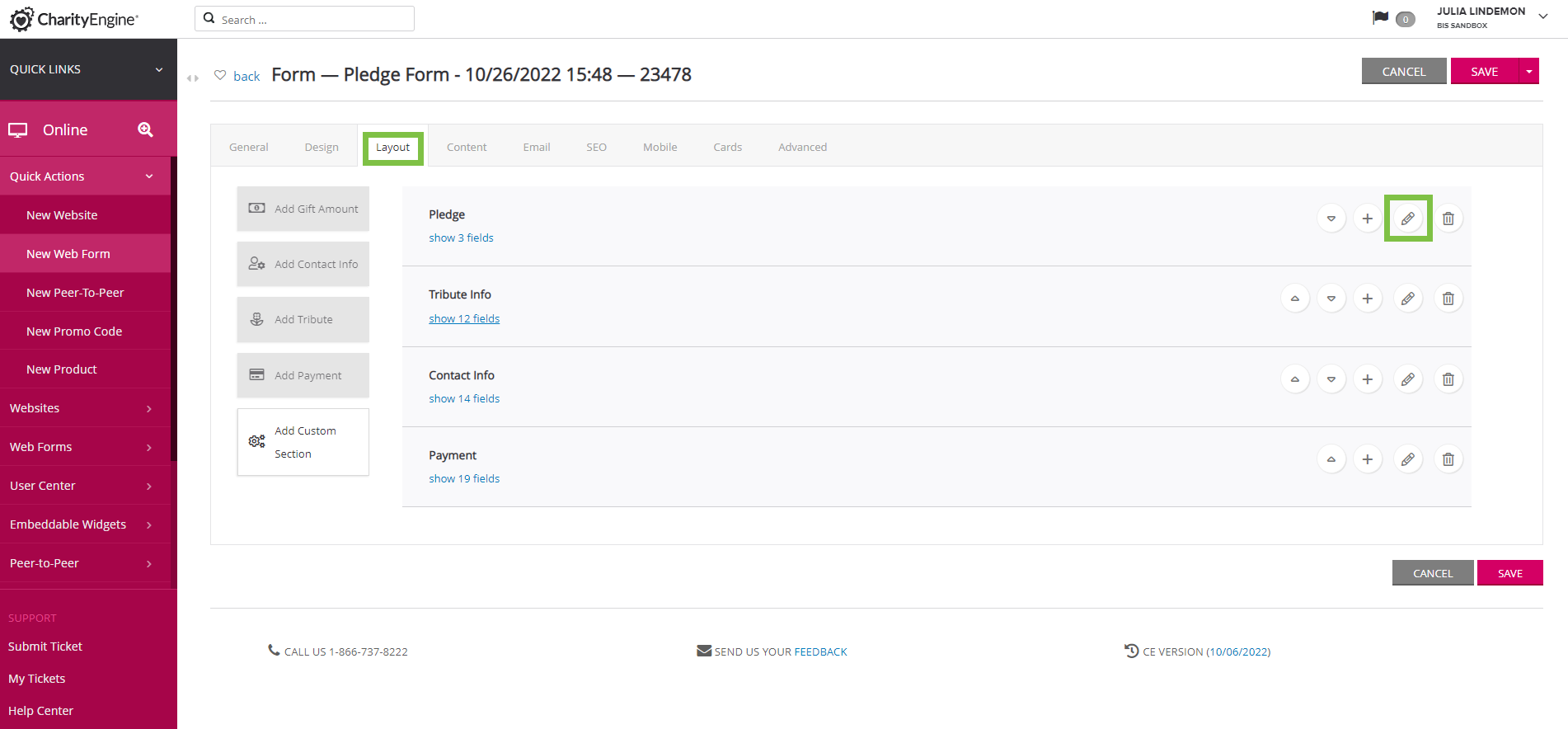 The Content tab allows you to add top and bottom content to your pledge form. This is a great opportunity to insert some information about your organization's cause--you can add links to your website, images, and any other information you would like to boost your chances of receiving a higher pledge donation amount!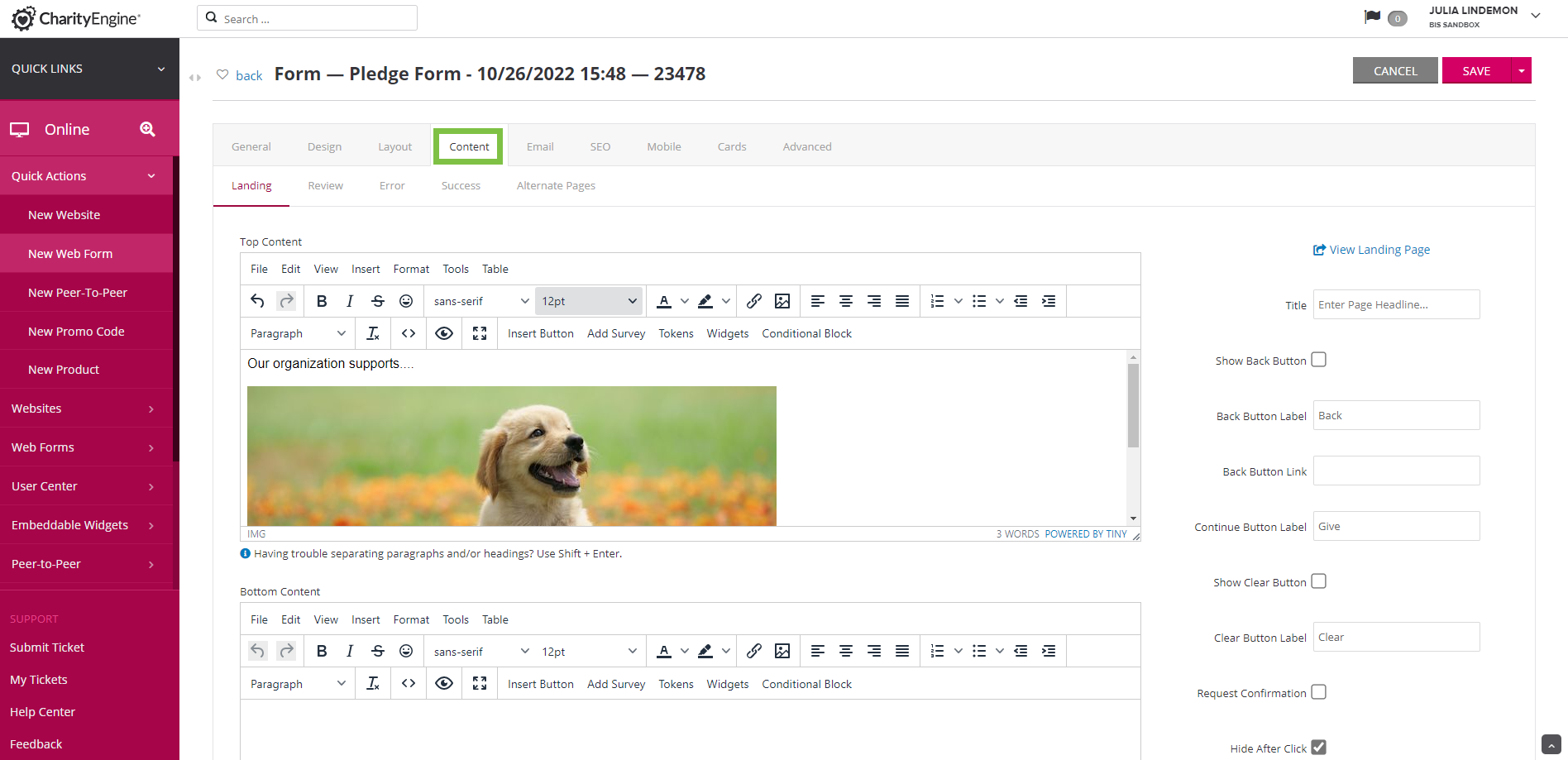 Once you select Save, any additions you made will display on your form in real time.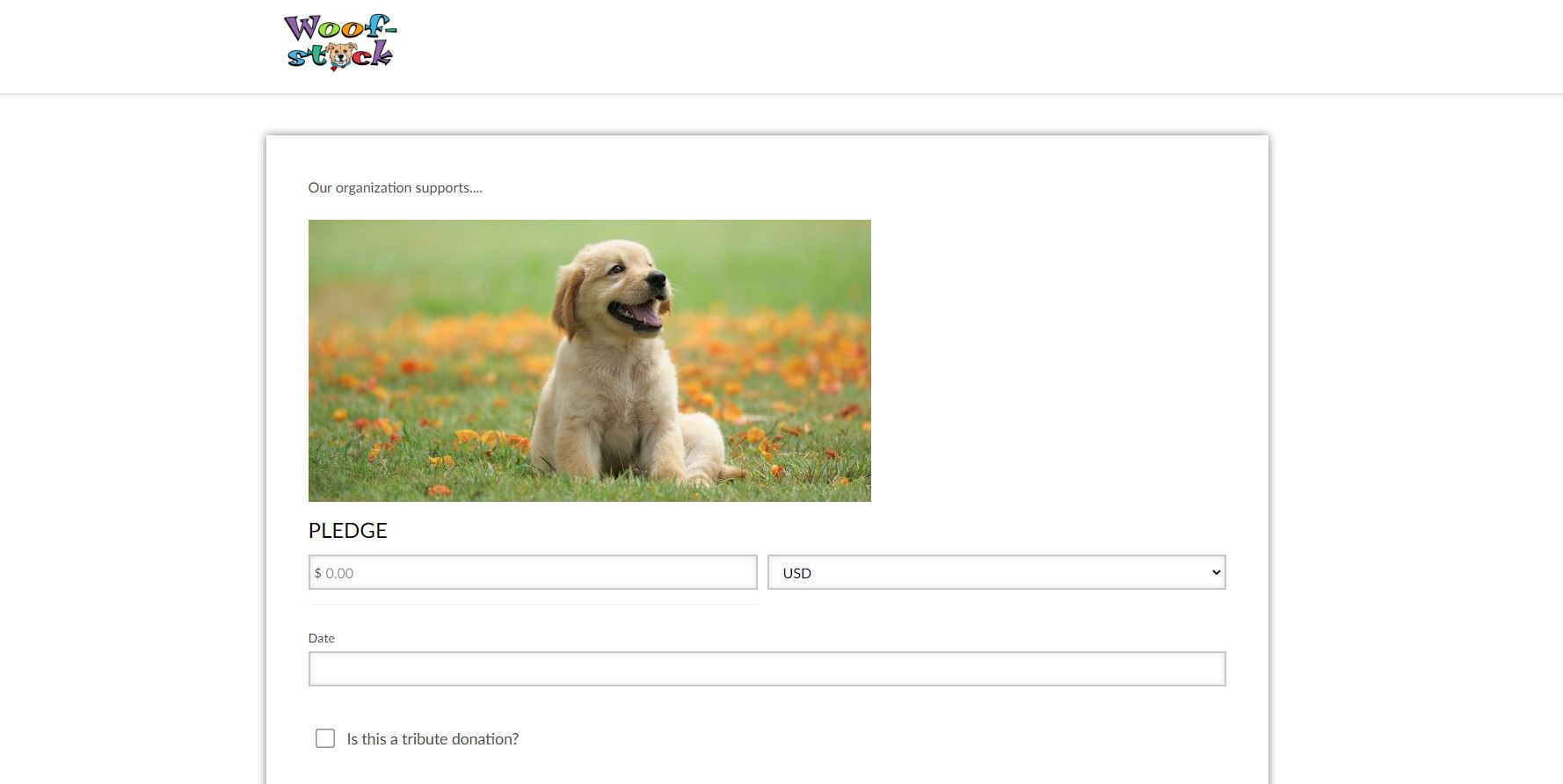 Under the Email tab, you can customize the automated email message sent to your donor after they submit their pledge.
Note: Please use the token:[[transaction.pledge.amount]] if you wish to display the pledged amount.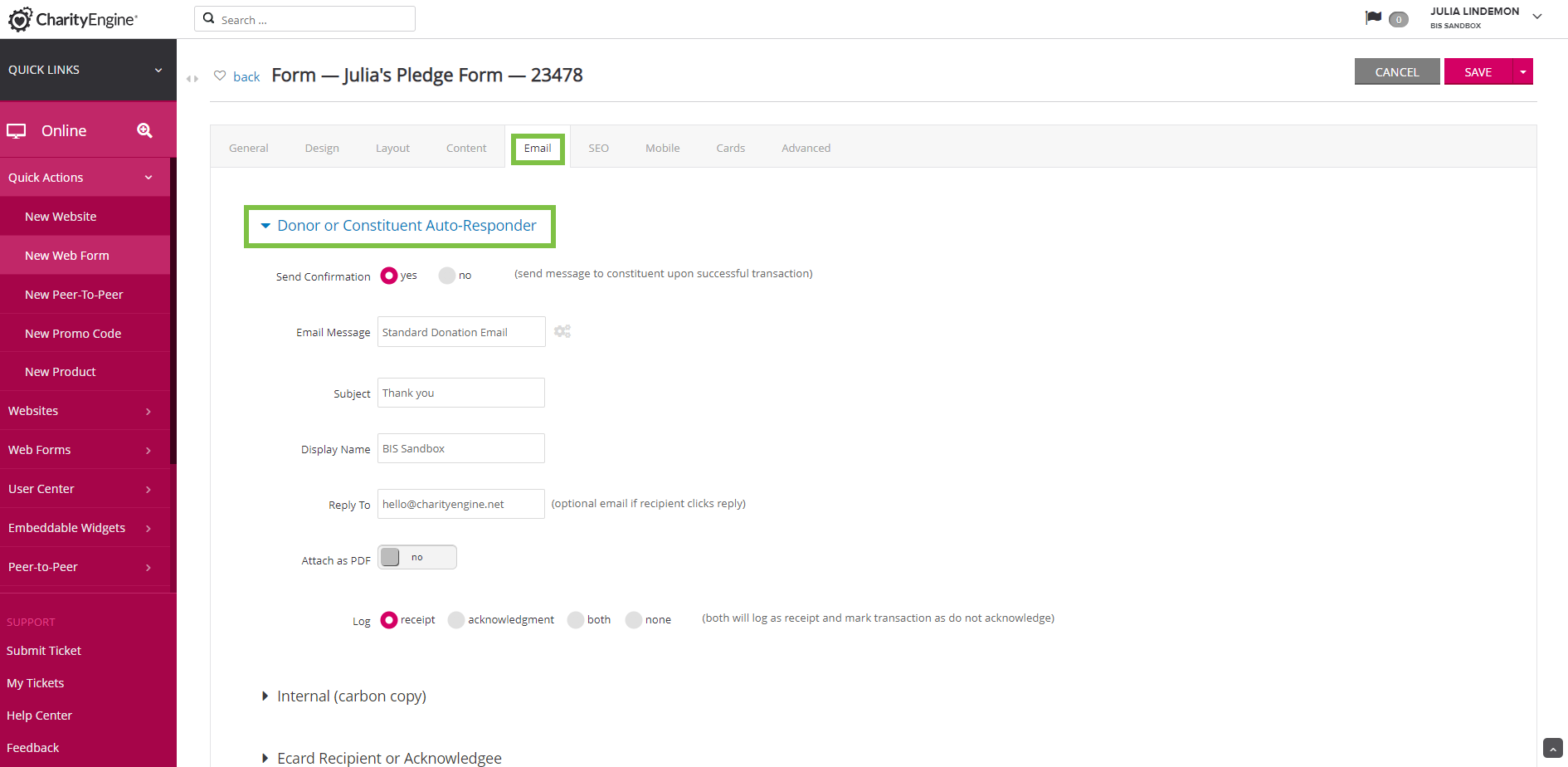 Under the Advanced tab, within the Pledges subtab, you have the option to associate Default Pledge Statuses and Default Pledge Types to the submissions on your pledge form.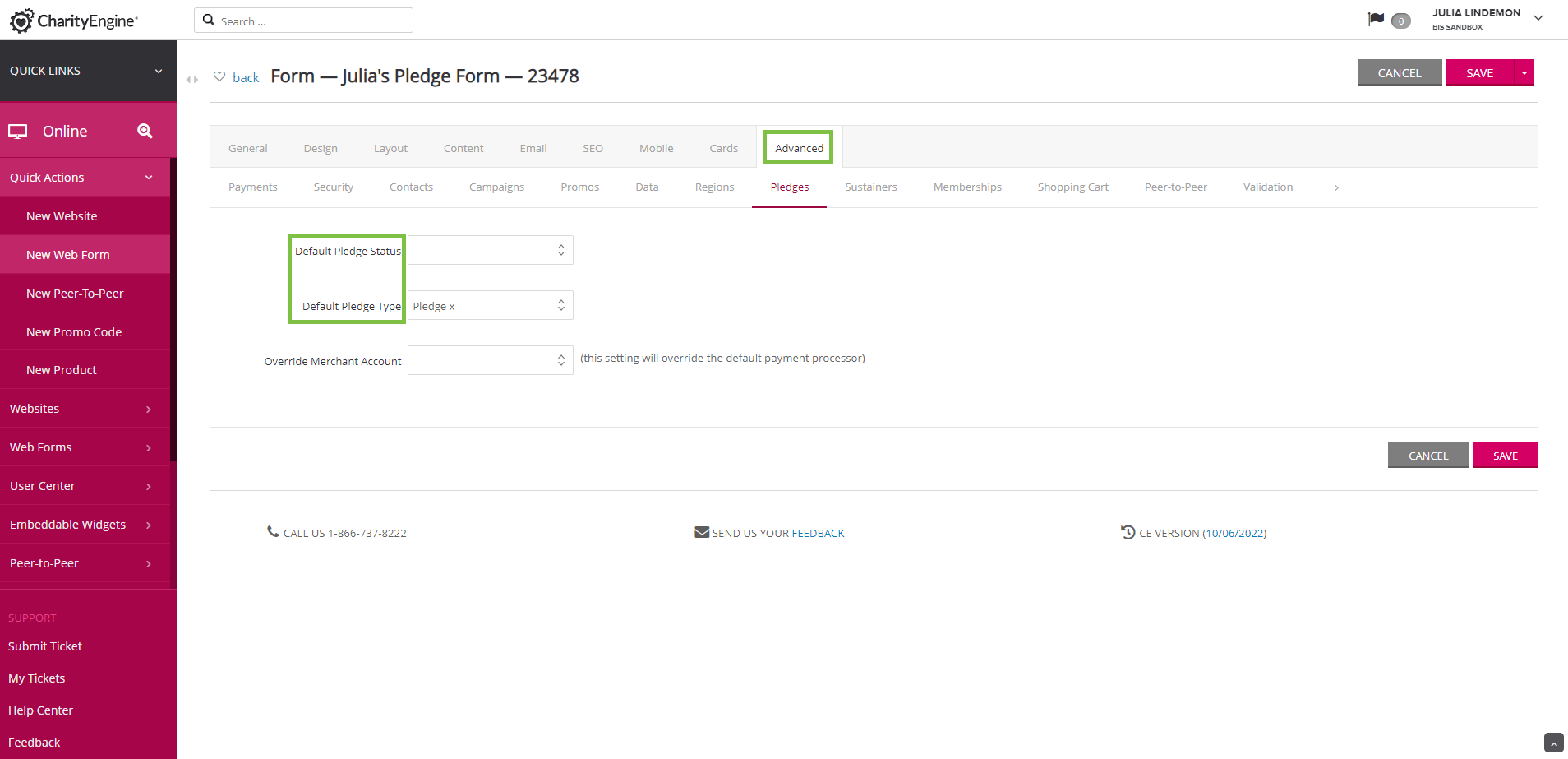 If you do not have any pledge statuses or types configured, navigate to the Configuration application and locate the Pledges section. You can then create new pledge types and statuses under the corresponding sections.