Creating a Fulfillment Center

Before you can set up a shopping cart in CharityEngine, the first step is to create a fulfillment center. This is where your products will come from and can be a warehouse, your headquarters, or even a home office. Without a fulfillment center, you will not be able to create products.
To create a fulfillment center, navigate to Merchandise and Logistics > Fulfillment Center > Search and Manage and click on Create New. You will need to enter basic information pertaining to your center such as name, address, phone number, and email, then click save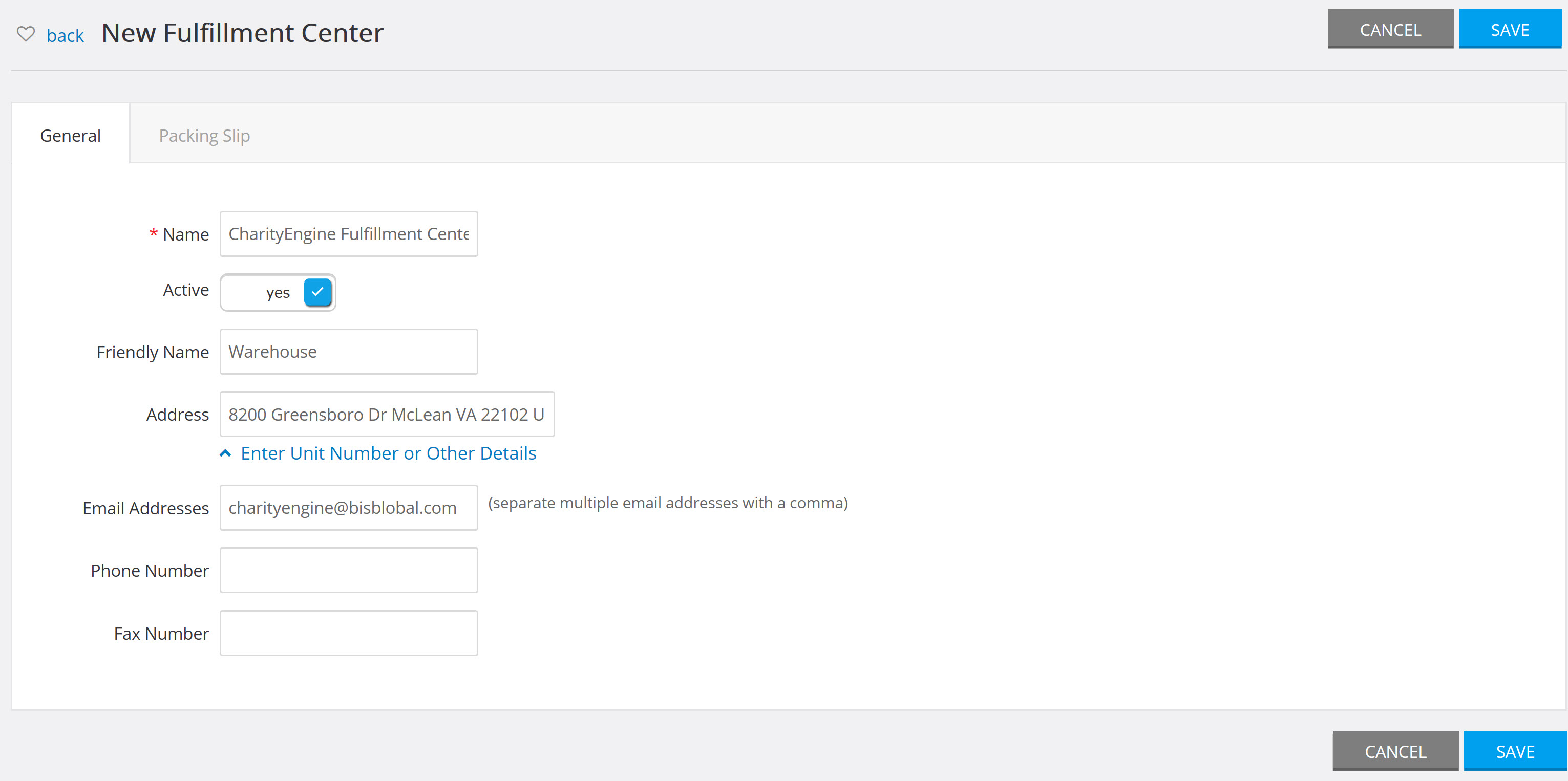 Once you click save, you will be able to further configure your fulfillment center. You will be able to configure the shipping, packaging, and notifications pertaining to the products that will come from your fulfillment center.