Creating and Editing Reports & Analytics Dashboards

Creating the Dashboard
In Reports & Analytics, users can create dashboards to easily view information that has come from reports that were created. To create a dashboard, navigate to Reports & Analytics > General > Dashboards and click Create New.



On the general tab, create a name for the dashboard and use the toggles to configure basic settings.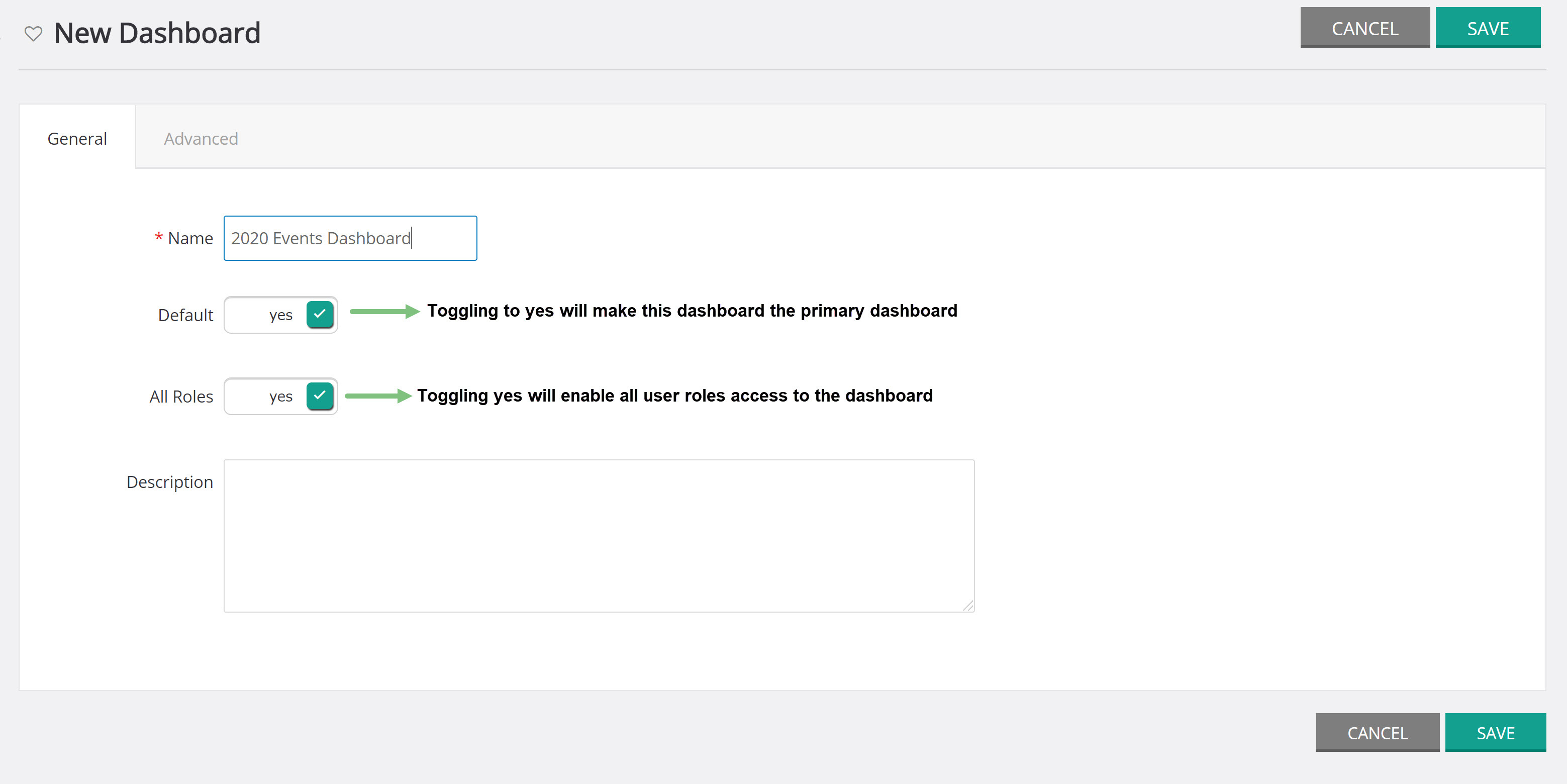 Once you click save, the Roles and Pages tabs will appear for further configurations. On the Roles tab, select from the dropdown what type of user will be able to access this dashboard and click add.



Once added the role type will be displayed below and other types of roles can be added.


On the pages tab, use the dropdown to select what pages in CharityEngine the dashboard will be available on.


Editing the Dashboard
Once the dashboard has been configured, navigate back to the dashboard listing screen and click Editor under the action column.



Click Add a Row to add a section to the dashboard. A pop up will appear where you can name the section and select how big the section will be.






Once the row is created, click add panel and another pop up will appear to name and configure the height of the panel.



Click Add Widget to start adding data to the dashboard.



On the widget pop up, you will be able to select what data you want displayed as well as how it is displayed.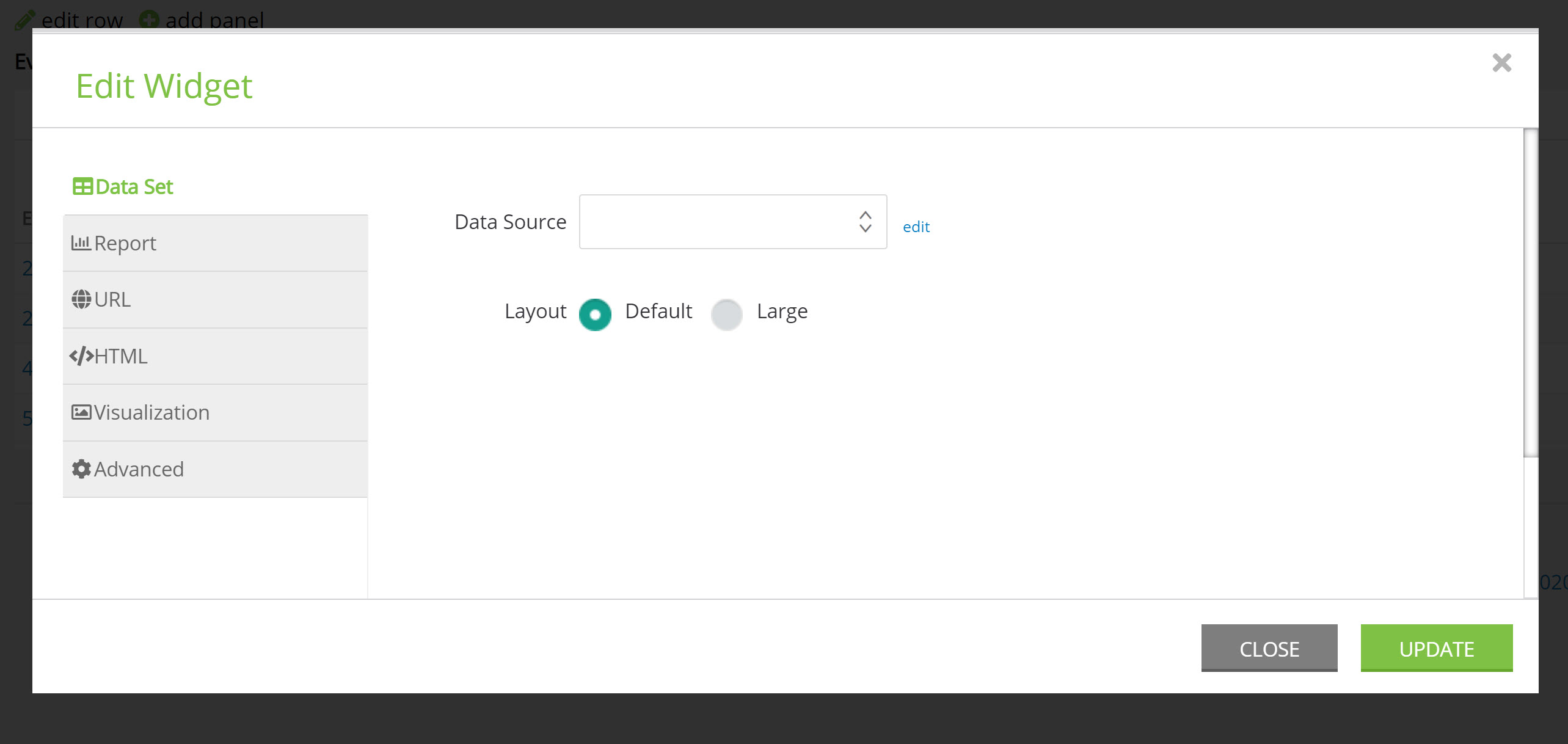 The Data Set tab will allow you to select the data source for the widget. Any data displayed will be pulled from that source. Use the drop down to select he data source.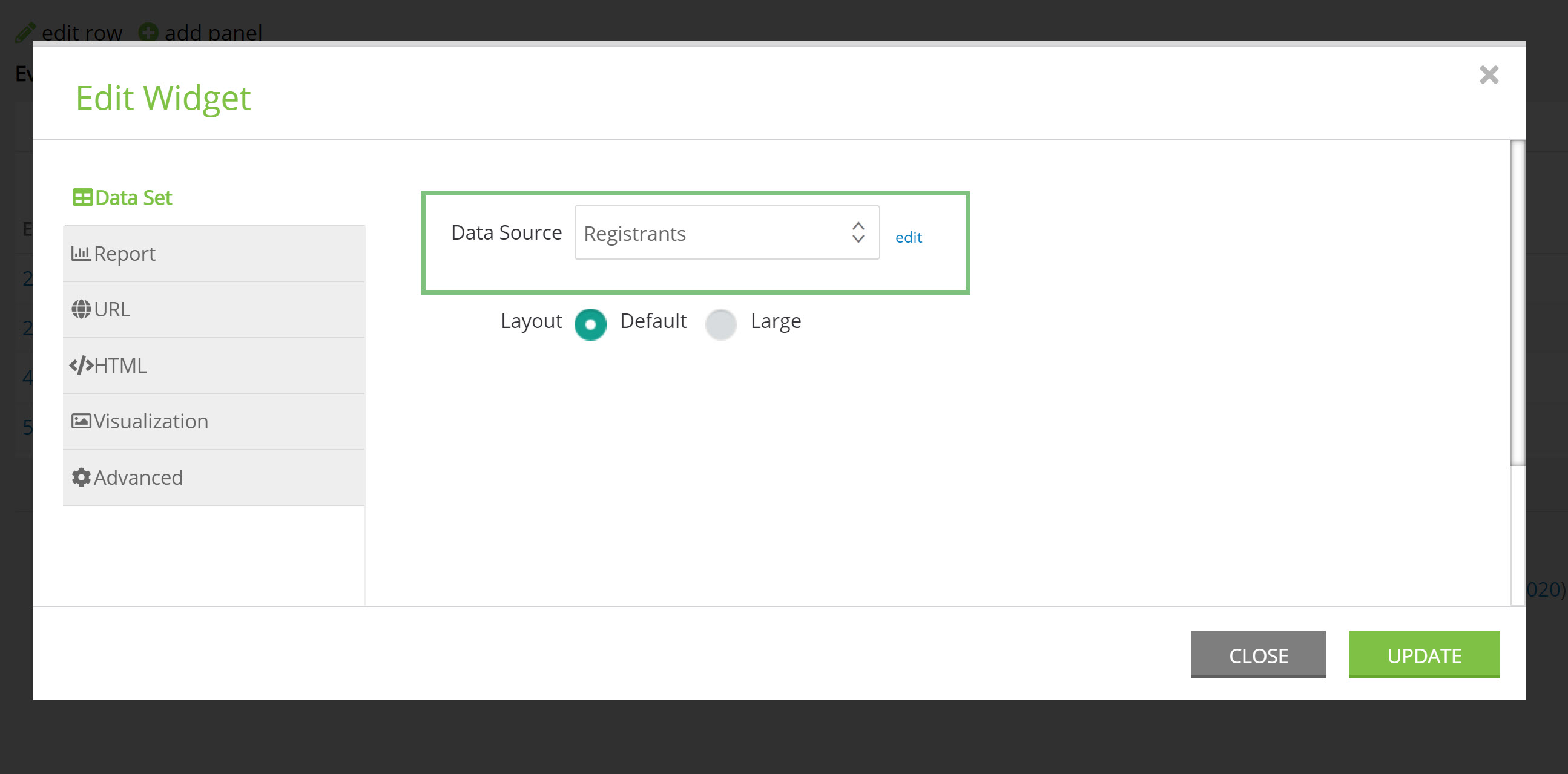 On the Report Tab, you will be able to display information of reports that have been created.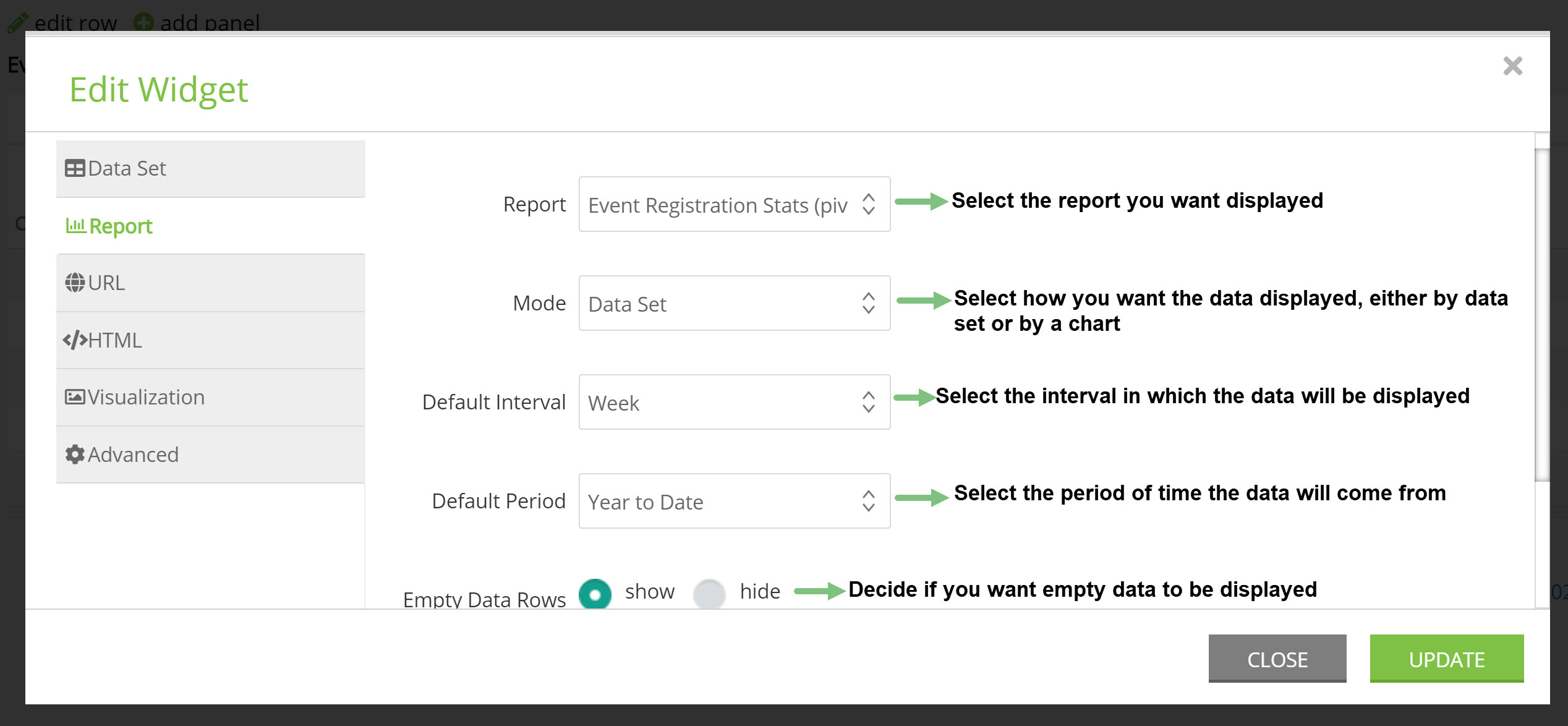 The above example would display the event registration stats from year to date displayed in a weekly interval.



If the mode is changed to Visualization, the data would be displayed differently as a chart.



If you select visualization as the mode on the report tab, you can change how the data is displayed on the Visualization tab. Use the radio buttons to select the type of chart.



When selecting the type of chart, it is important to think about what data you are displaying. For example, if the report selected contains data about the geography, you may want to select Geo Map or Google Map as the type.



Duplicating Dashboard
When creating a dashboard, you may want to use a dashboard that has already been created, however change a few small things. Instead of creating a whole new dashboard, you can duplicate an existing dashboard and then make the changes to the reports displayed.


To duplicate a dashboard, navigate to the dashboard listing screen and under Actions, click Clone.


The dashboard will be cloned and you will be able to make your changes.