Customized Web links for Forms

When creating an event registration form, users can create a customized weblink suffix for the event. This will add an extra layer of customization to your forms and help donors navigate to your forms easily.
To add a custom suffix to your event form link, navigate to Online > Web Forms > Search & Manage and search for the form you want to customize. If you are creating a new form, click Create New on the Web From listing page.


On the General tab, you will see a link for the web form, click the edit icon to customize the link.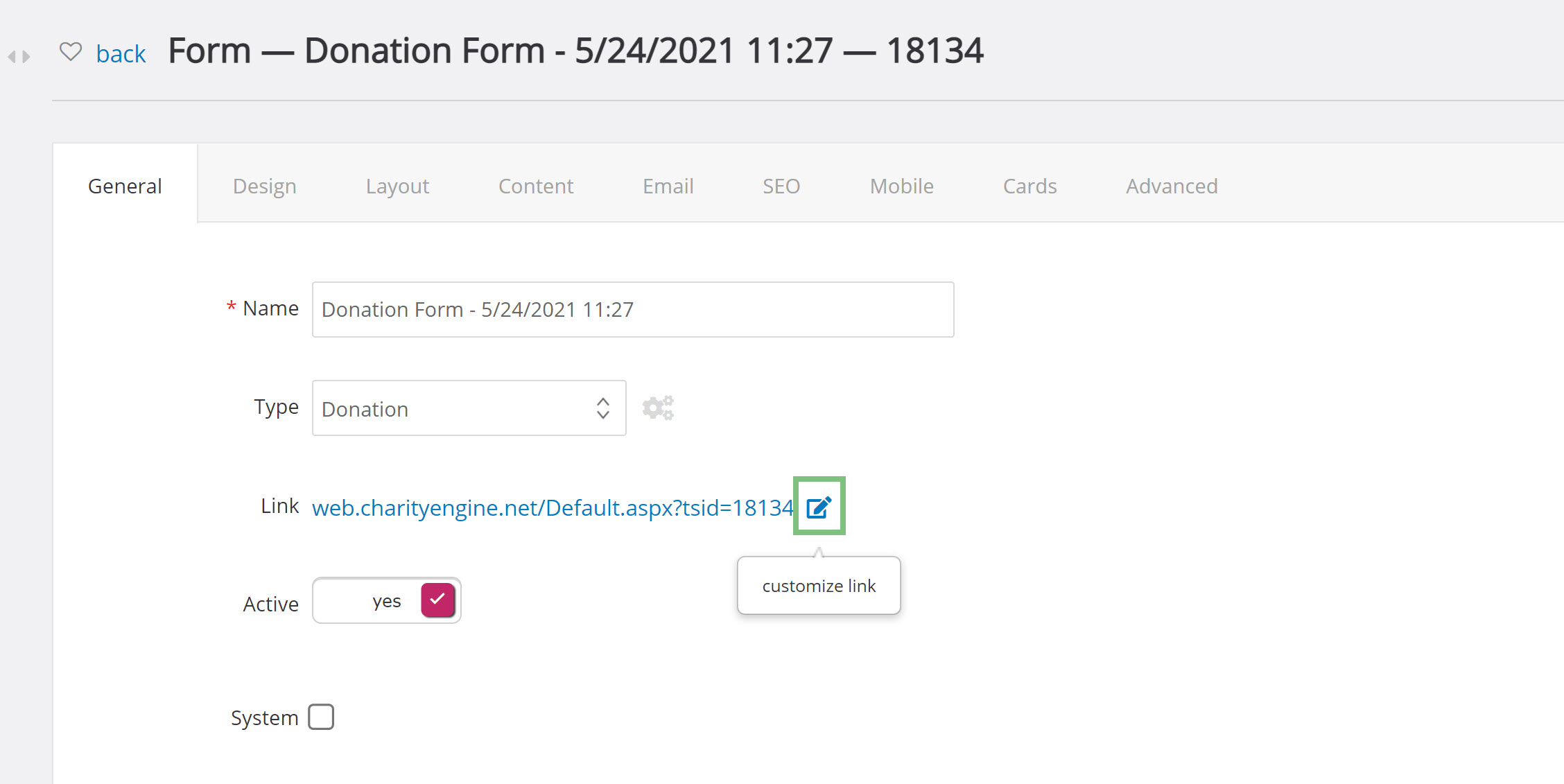 Enter the suffix you wan to appear at the end of the link. This will help identify the fundraiser and could be the name of the fundraiser or the event.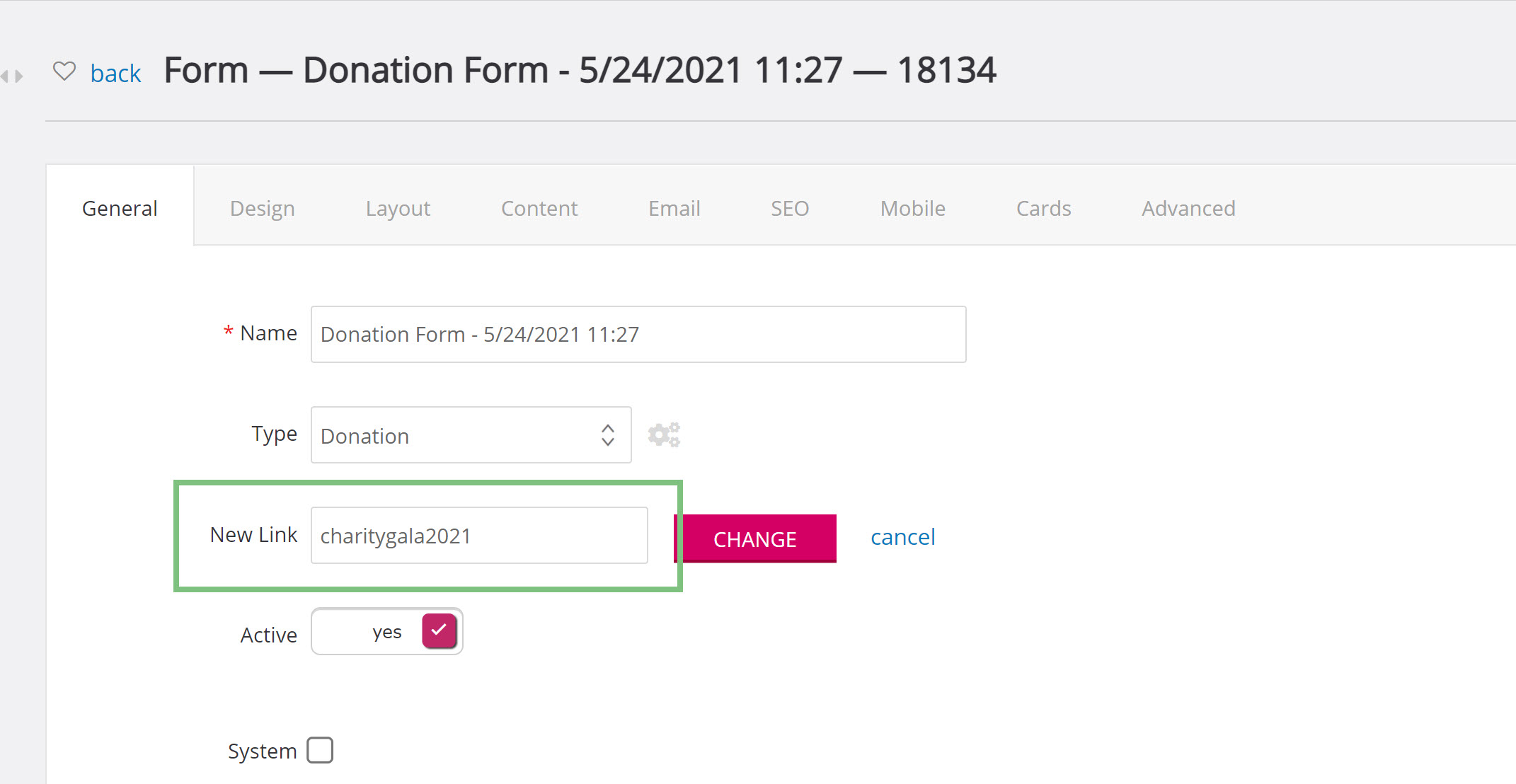 Note: Be sure to use a unique naming convention because the suffix can only be used once.
Click Change to save your link.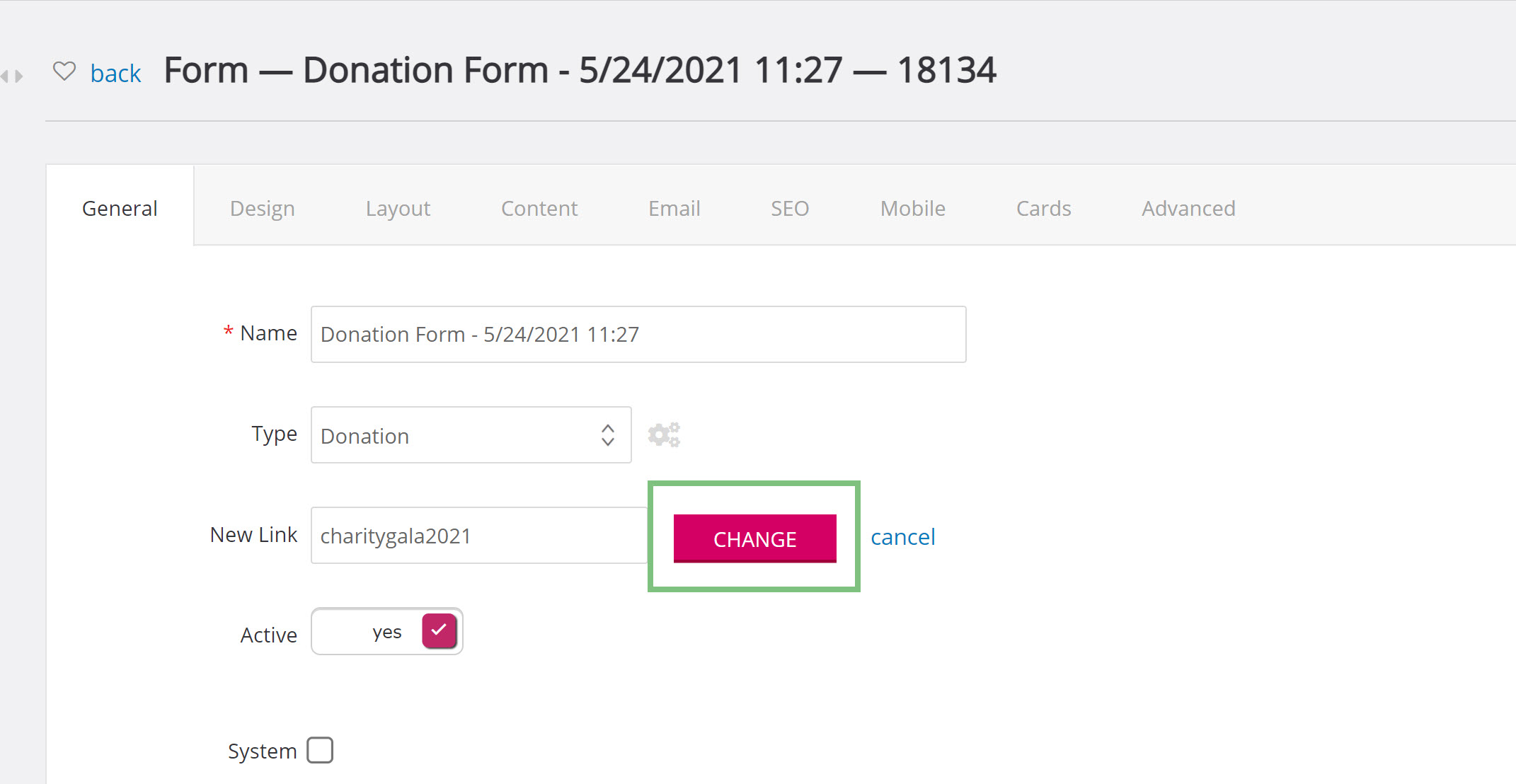 The new link will then be displayed.