Customizing Form System Blocks and Fields

CharityEngine provides out-of-the-box system blocks for forms to assist in creating forms. These blocks ensure that non-technical users can still utilize the form builder and create froms with ease. These blocks contain pre-made form fields that can be further customized without changing the block to a custom section.
Customization can be done in several ways, through the from builder itself or through the form field. To customize the form through the builder, navigate to the form you wish to customize and go to the Layout tab.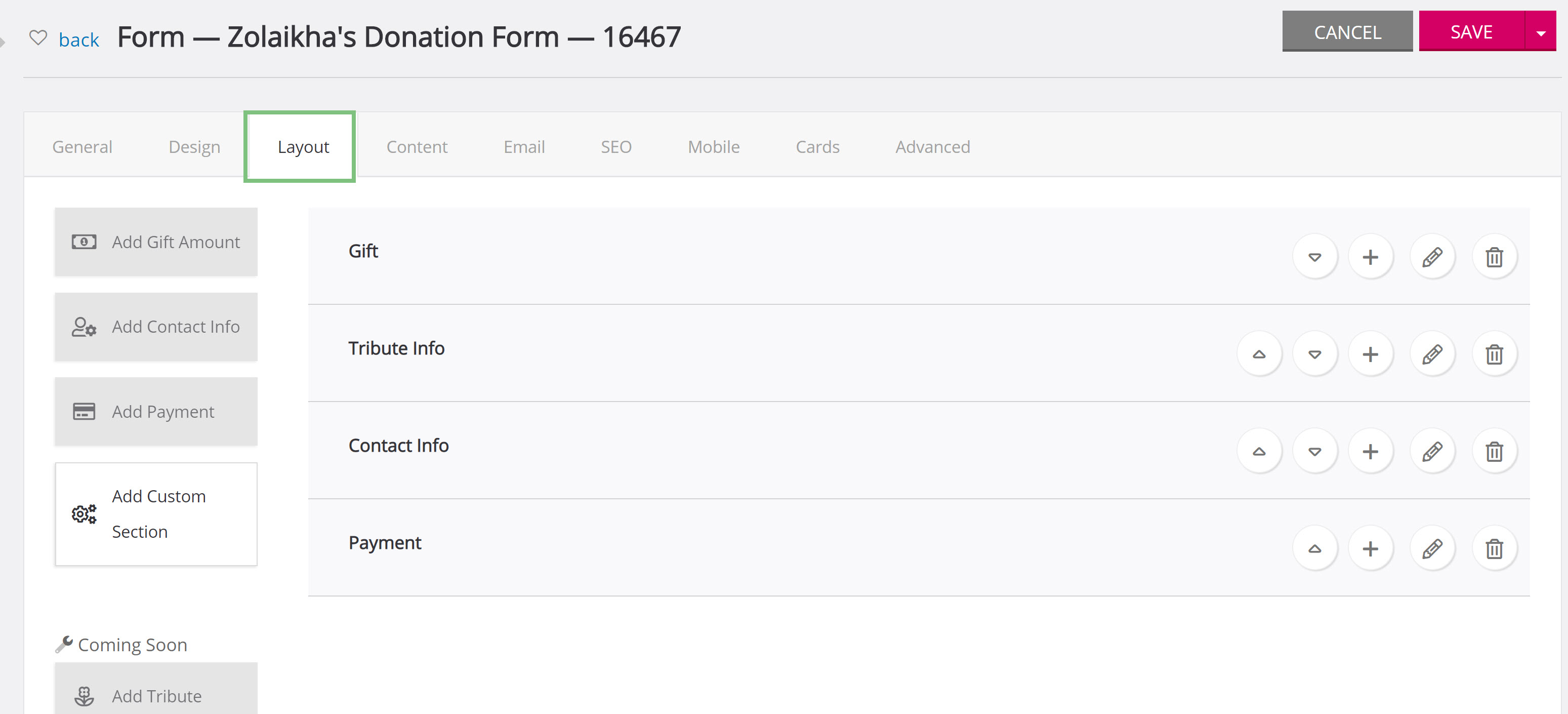 By clicking the pencil icon next to any section, you can edit basic information about the section, such as the name and other specifics about the section.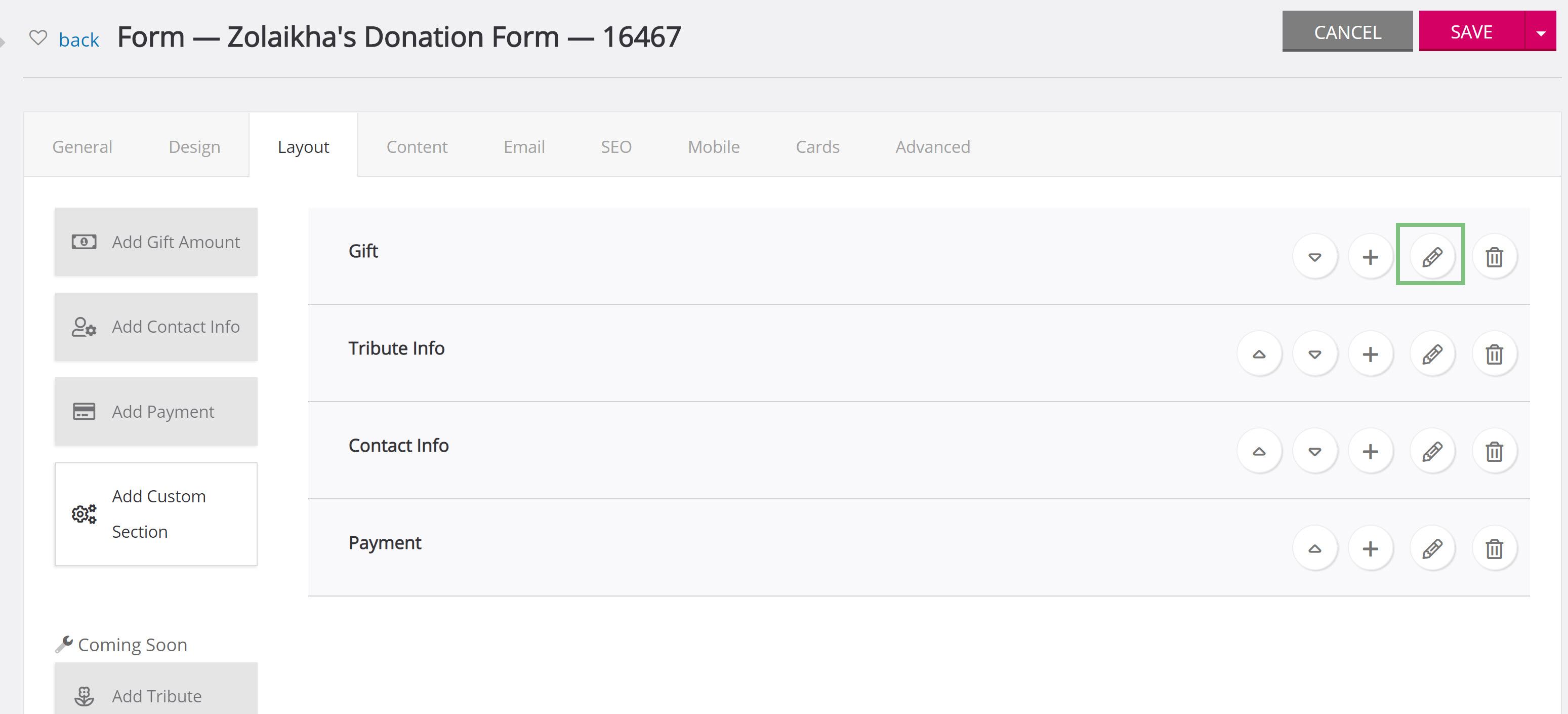 As you can see below, in the Gift block you can edit the Label, the default frequencies, and the amounts for the gift strings.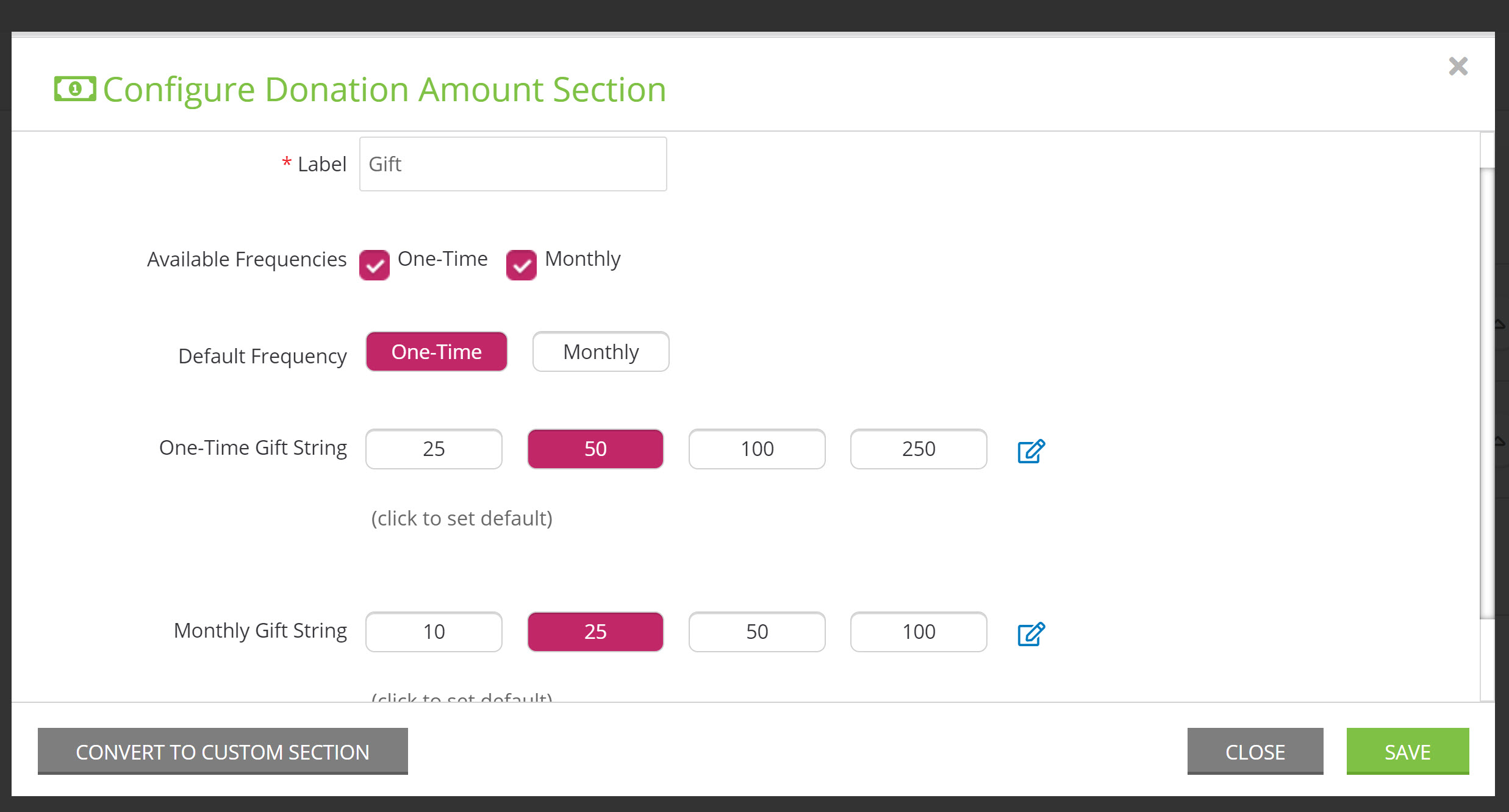 If you want to change any of the fields listed in the form block, such as change the number of gift strings from 4 to 3, you will need to edit the form field directly. To do this, navigate to online > Web Forms > Form Fields and use the form text box to search for the form that contains the fields you want to edit.



Click Manage on the form field you want to customize.



From here you will be able to configure the field to how you want it. Using the previous example of changing the amount of gift strings, navigate to the display tab > advanced tab and you will see the gift strings.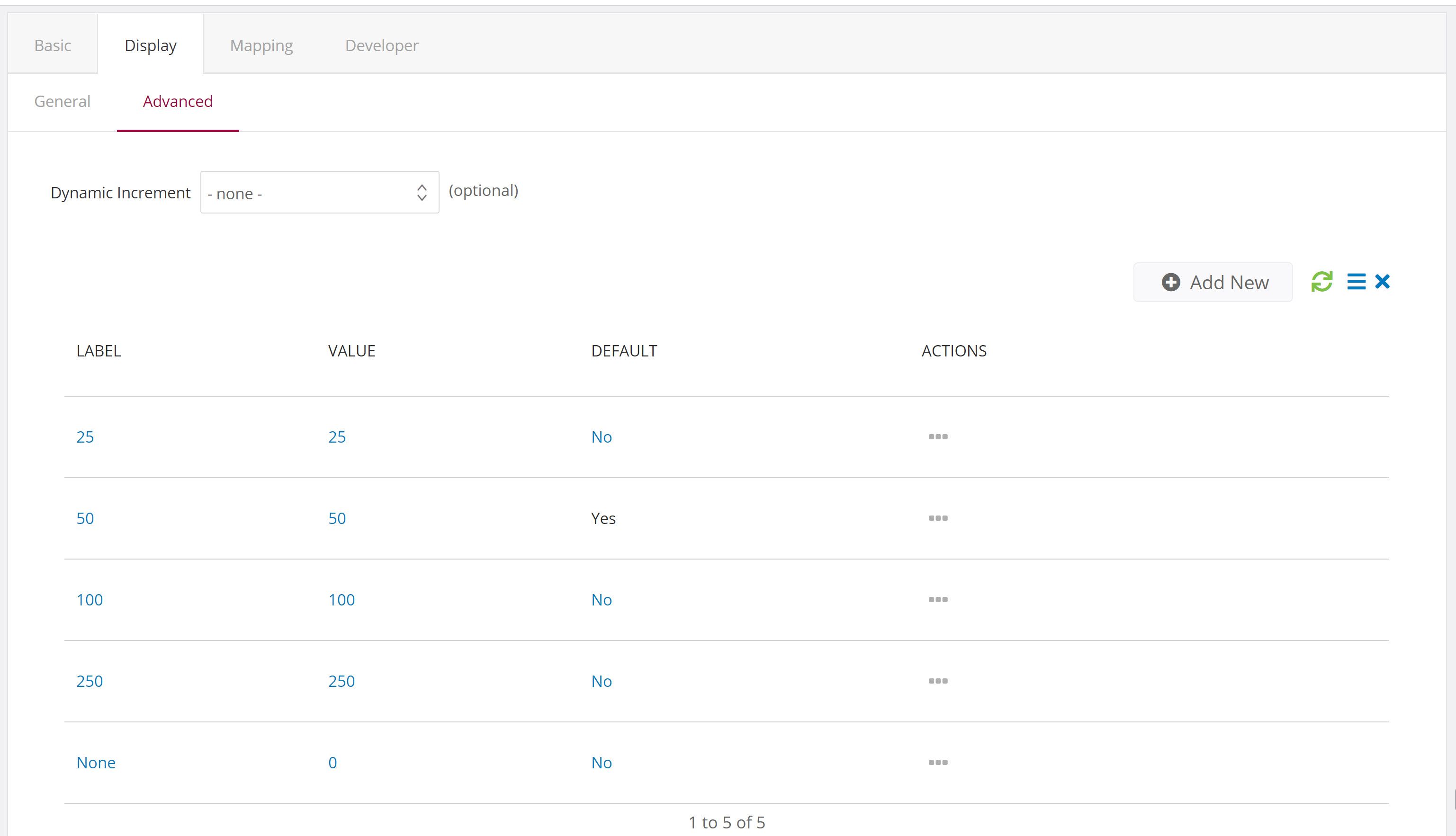 The form would look like the below with the current labels



To delete an option, click delete under the action column.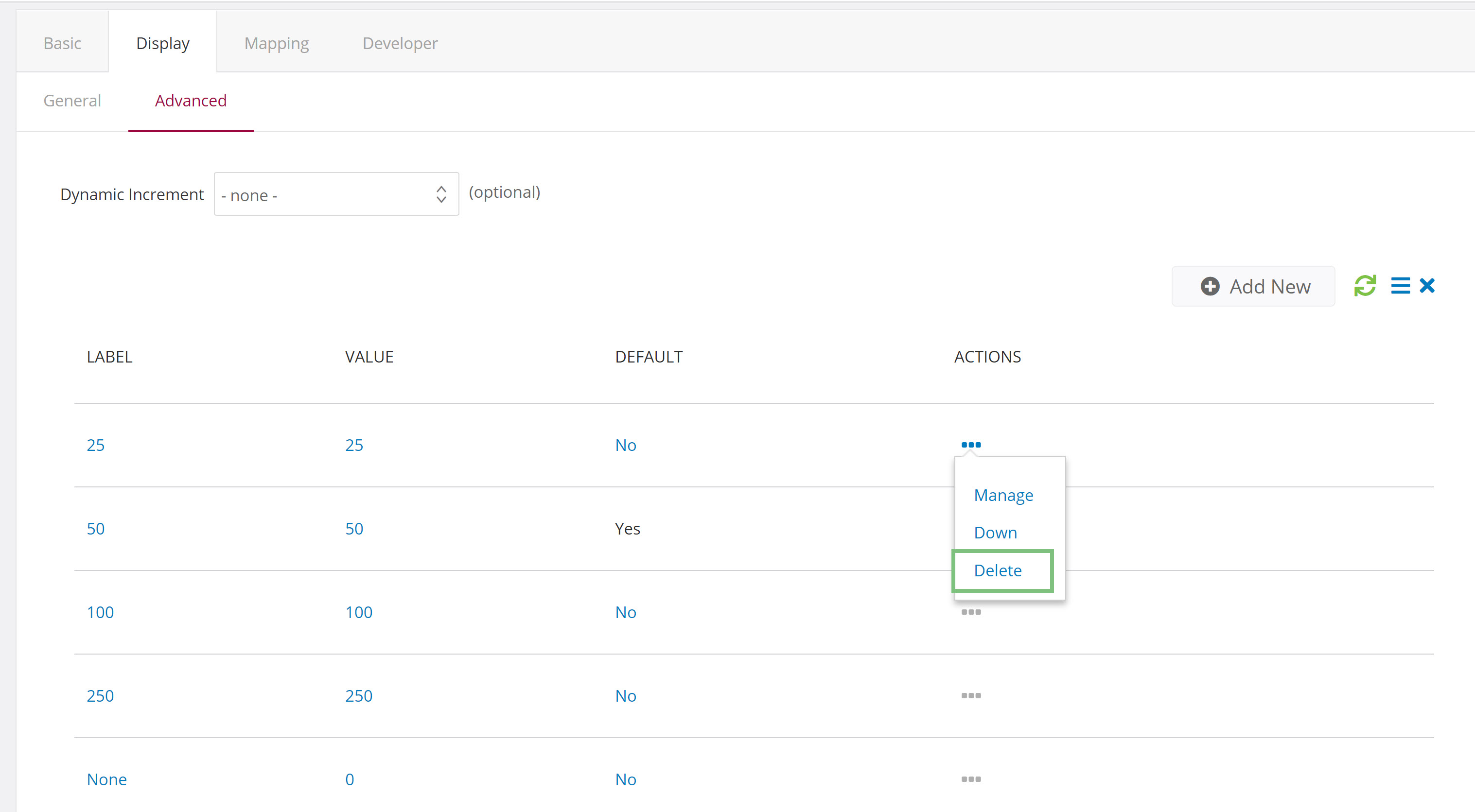 Once the deletion has been made, the form would look like the below. As you can see the $25 option is no longer available.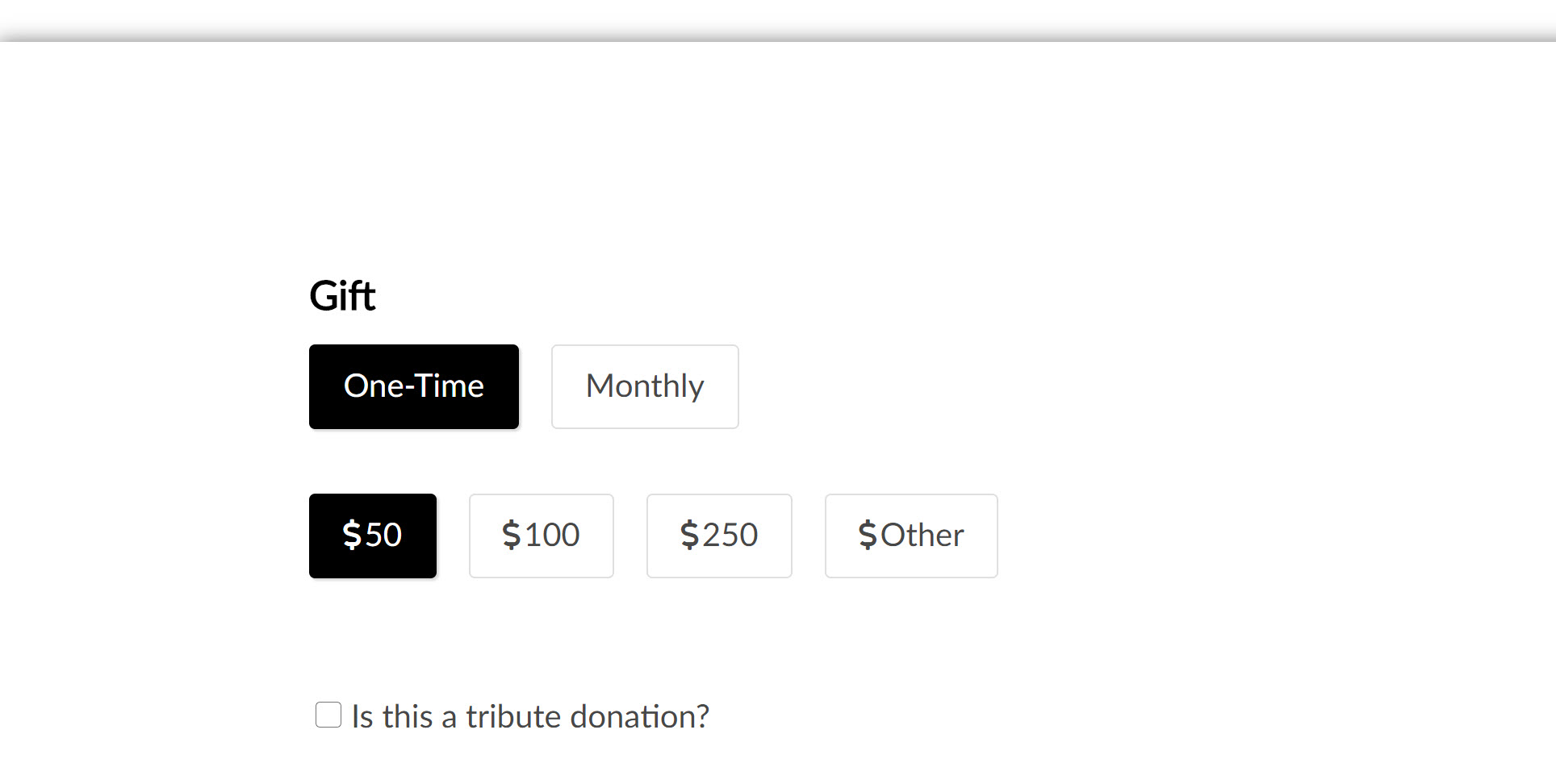 You can also add new options by clicking the Add New button.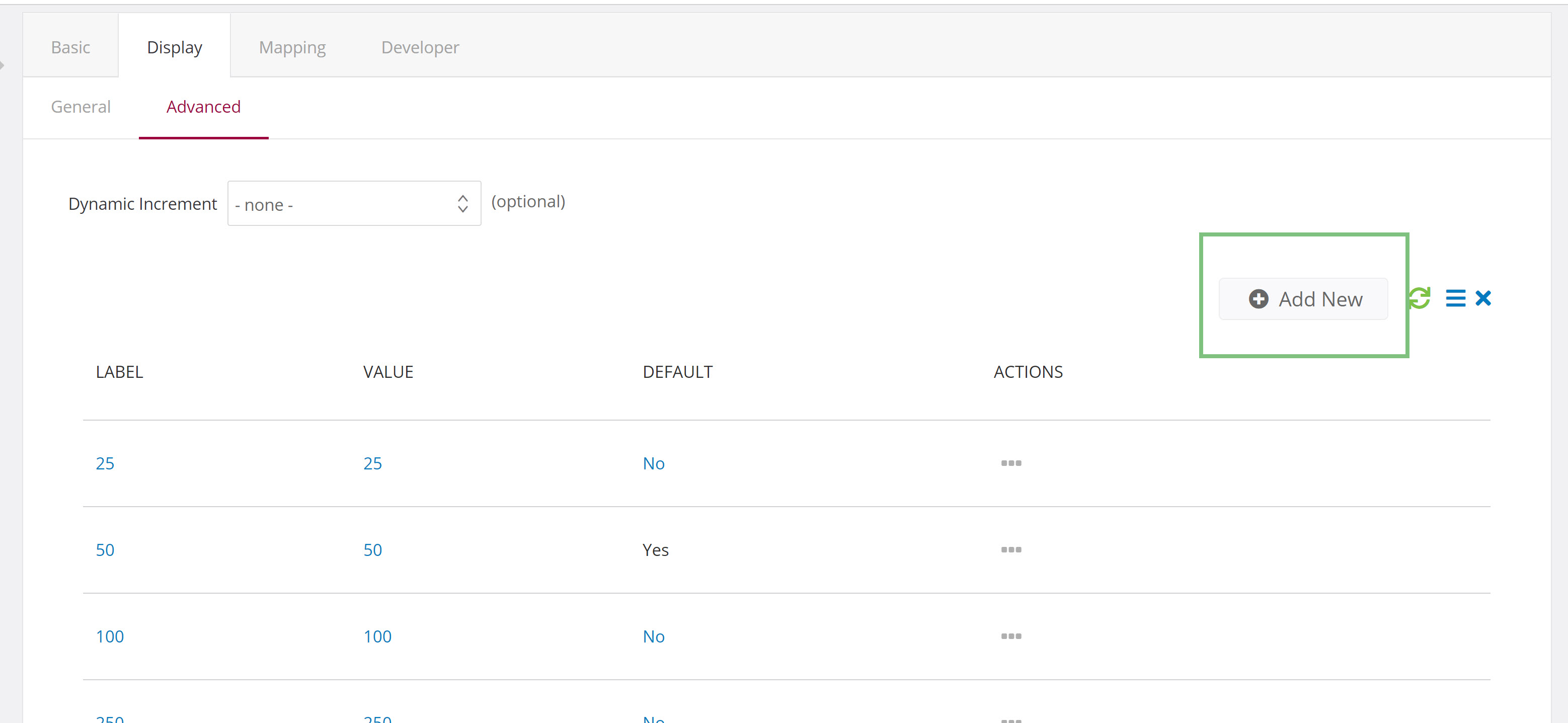 Editing the form field allows users to customize the out-of-the-box form sections without needing to convert into a custom sections.