Adding Tokens to an Email

When creating an email, it is also important to note that tokens can be used to populate data. These tokens can be system tokens or custom tokens.

To better understand the difference between custom and system tokens, read System Tokens Vs. Custom Tokens

To add tokens to an email navigate to Campaigns > Email Blast. Select the query or list of contacts you want to send the email to.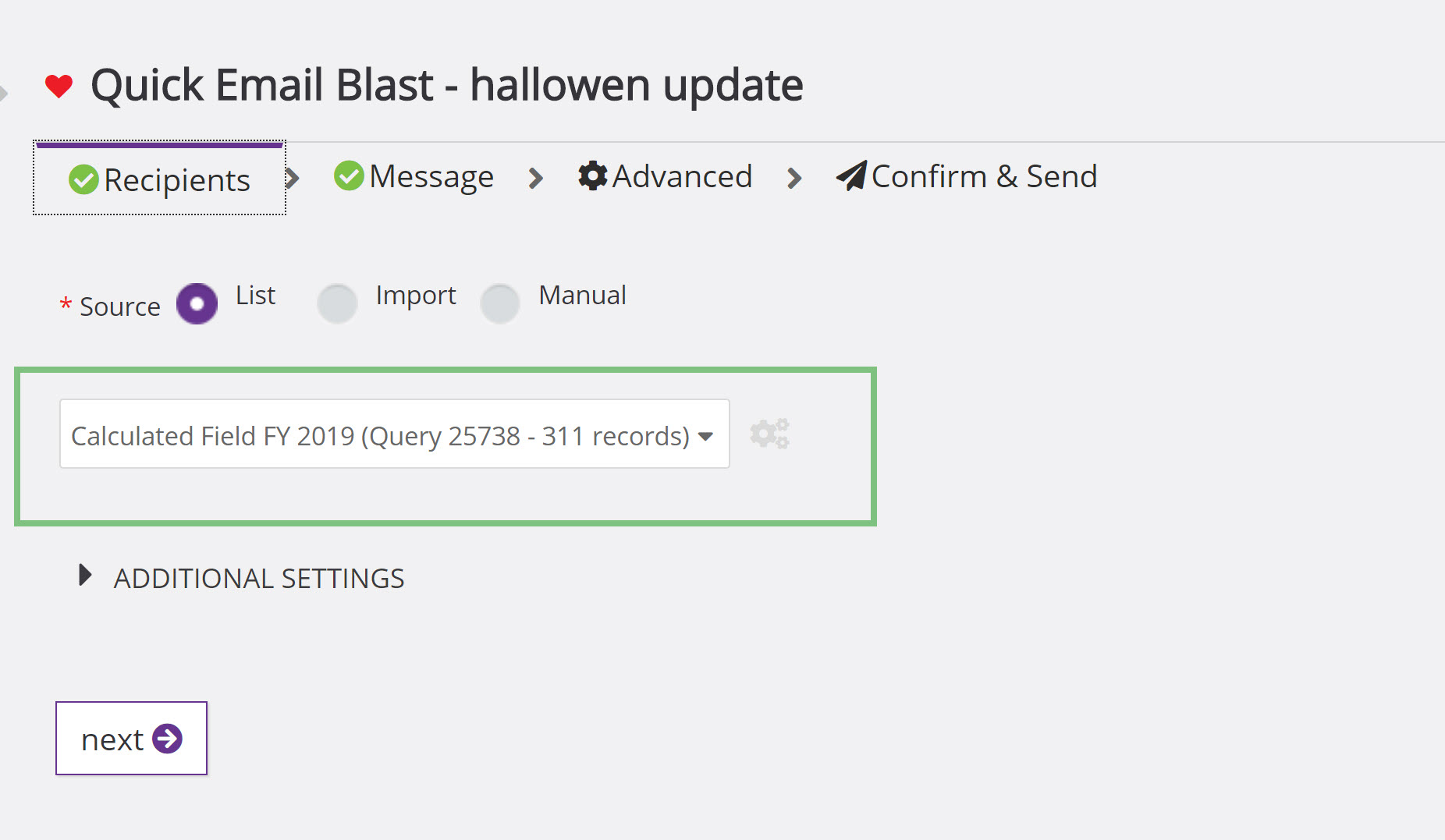 Note: If you are adding customs tokens, the custom tokens that appear will be determined by the fields in the query. Fields will need to be available in the Select of the query to be used in your email. As you can see in the below query, the Contact ID and the Sum of the Payment Amount are selected. These will be the custom tokens available when this query is selected for the email.



Once you have selected the list, you can create the email to send. To add a token, click on Merge Tokens.



All of the global tokens will appear for you to select from, but you will also see the custom tokens that were populated from the query you selected.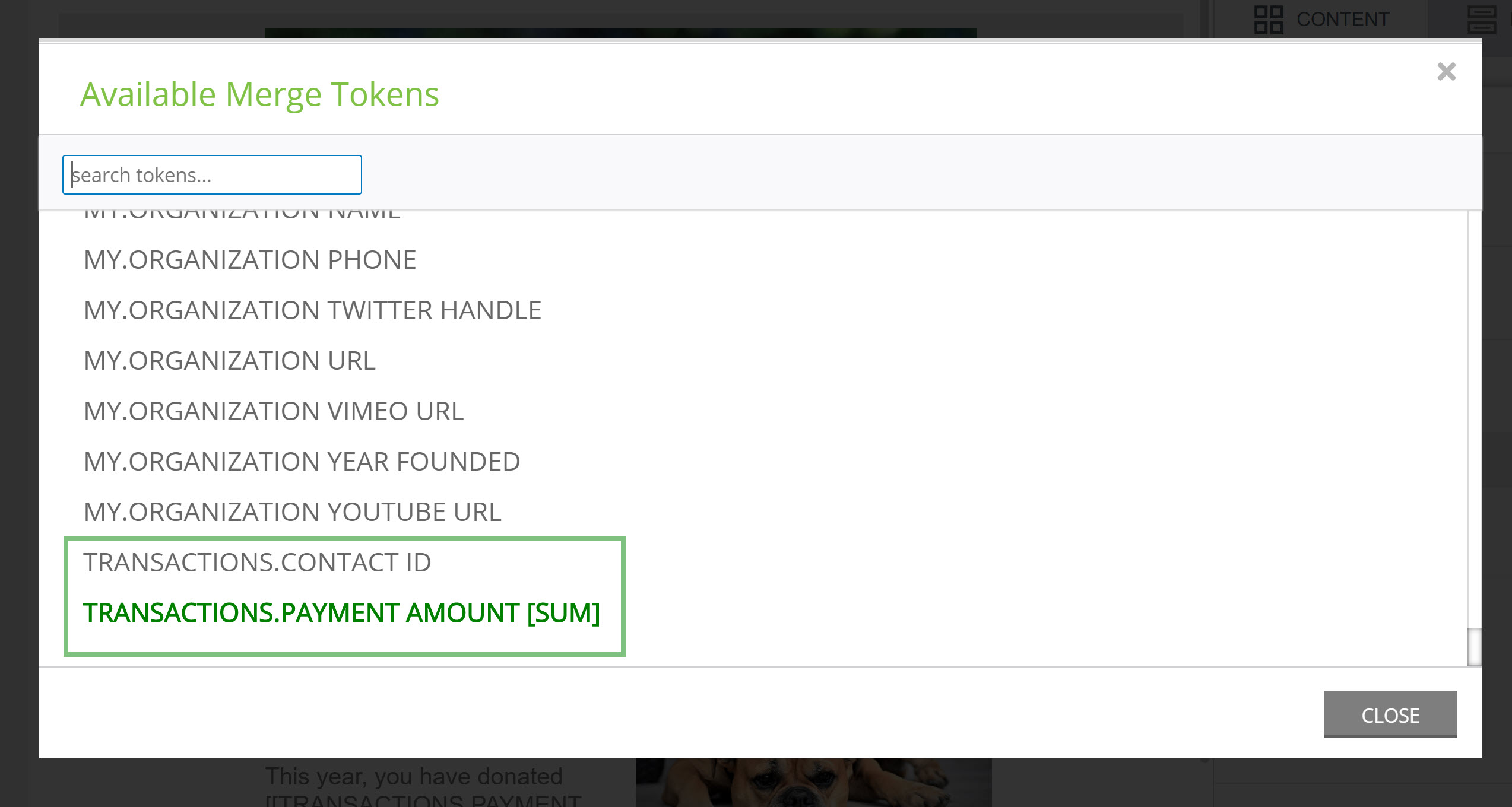 Click on the token and you will be able to copy it and insert into your email.