Best Practices for Backing Up Data

Backing up data is a part of maintaining good data hygiene. By backing up the data, organization will always have a copy of the data in a secure location, such as an FTP server, in the case that data is lost.
Backing up data can be done very easily by creating a query and exporting it and can be scheduled as often as needed.
The first step in backing up the data is creating a query. This query should contain any data points you wish to back up. For best practices, CharityEngine suggest backing up the entire database to ensure that no data is lost.
Navigate to Automation & Workflow > General > Queries and click Create New.



Select your filter from the drop down and then use the radio buttons to select the data.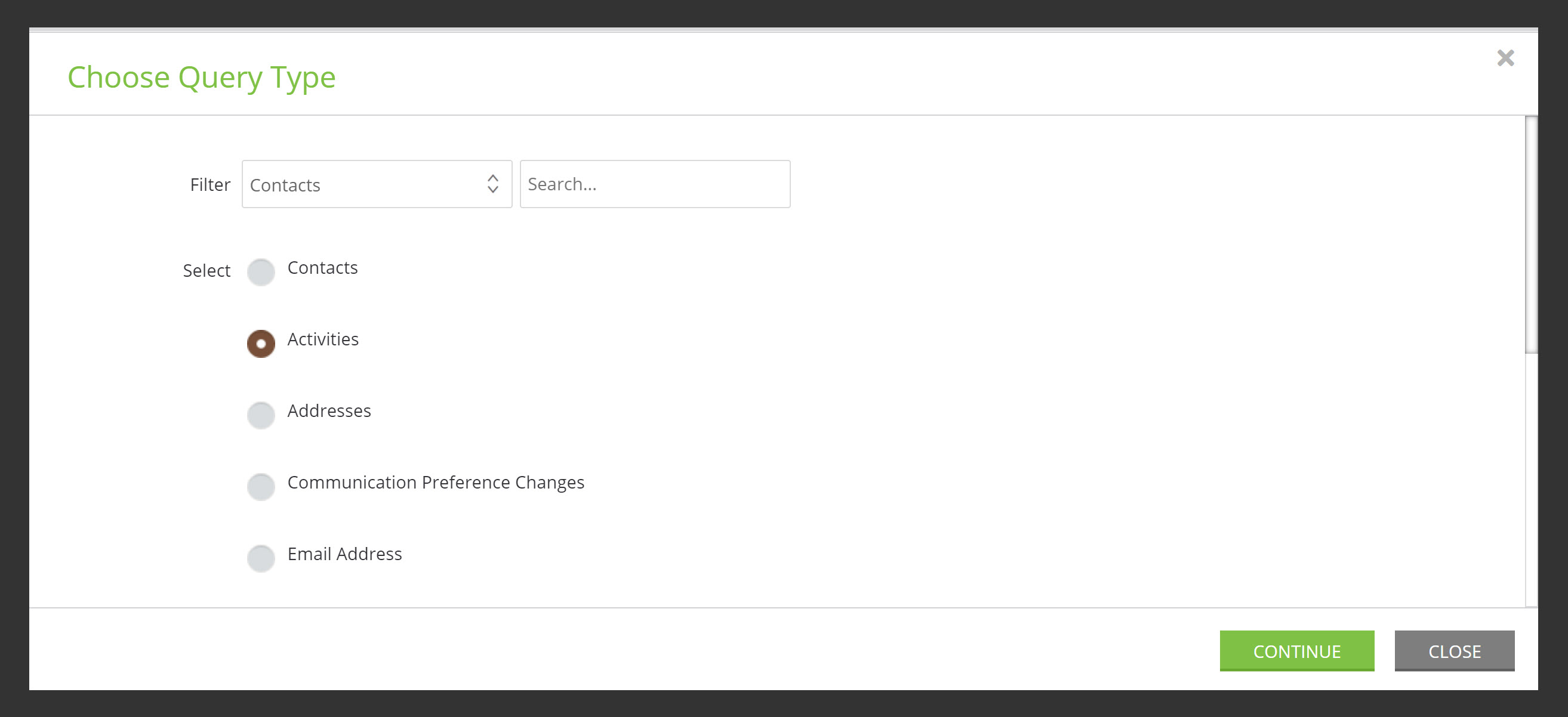 Note: A separate query will need to be created for each filter and selection to ensure all data is backed up.
Move all data points you want to back up to the select field by either dragging it or double clicking the field.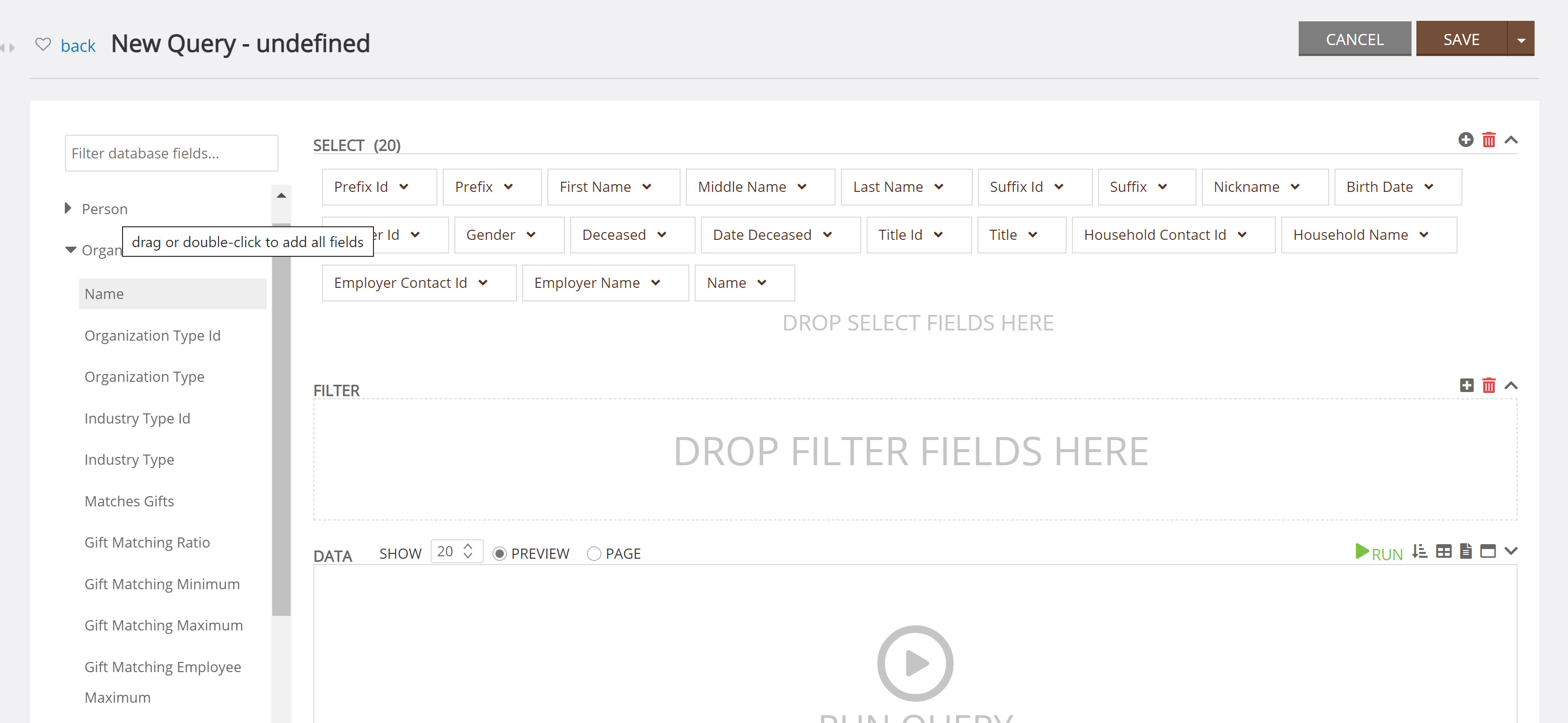 Note: For best practices, add all data point to ensure an entire database back up.
Once all data points have been added, name and save the query. You will be navigated back to the query listing screen and be able to view the query.
You may see a performance warning depending on how much data the query contains, do not be alarmed. The performance warning only indicates that it may take longer to run and export the query.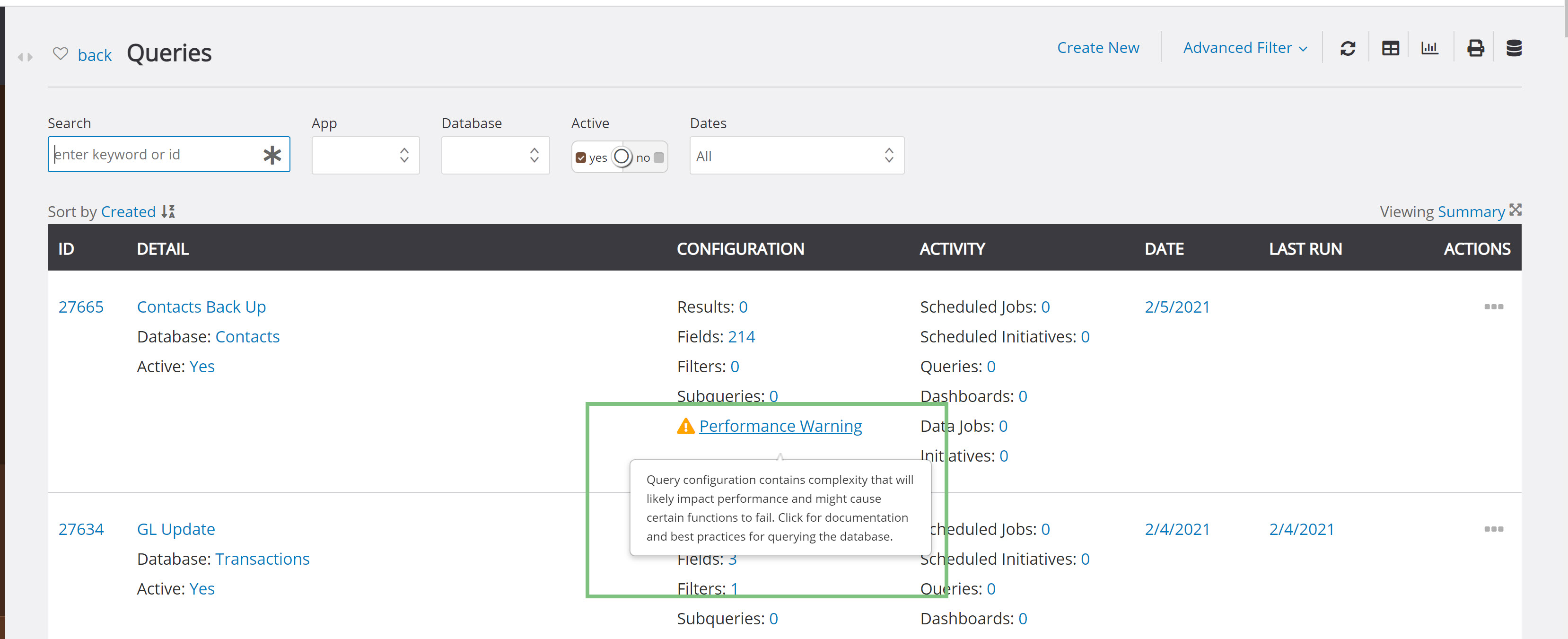 Note: the only data that cannot be exported is payment information such as credit card information or account information. Exporting payment information is a security issue and CharityEngine does not allow it to exported.
Now that the query is created, you will need to export the data and schedule the export. For more information on exporting a query, read Exporting Data Jobs from Queries and read Scheduling an Export Data Job to learn how to schedule the export
Note: One thing to note when exporting this data is you do not want this data to be sent as an attachment. This is due to email not being secure and an easy way for hackers to gain access to your database information. To prevent the export being sent as an attachment, uncheck Deliver As Email Attachment when exporting the query.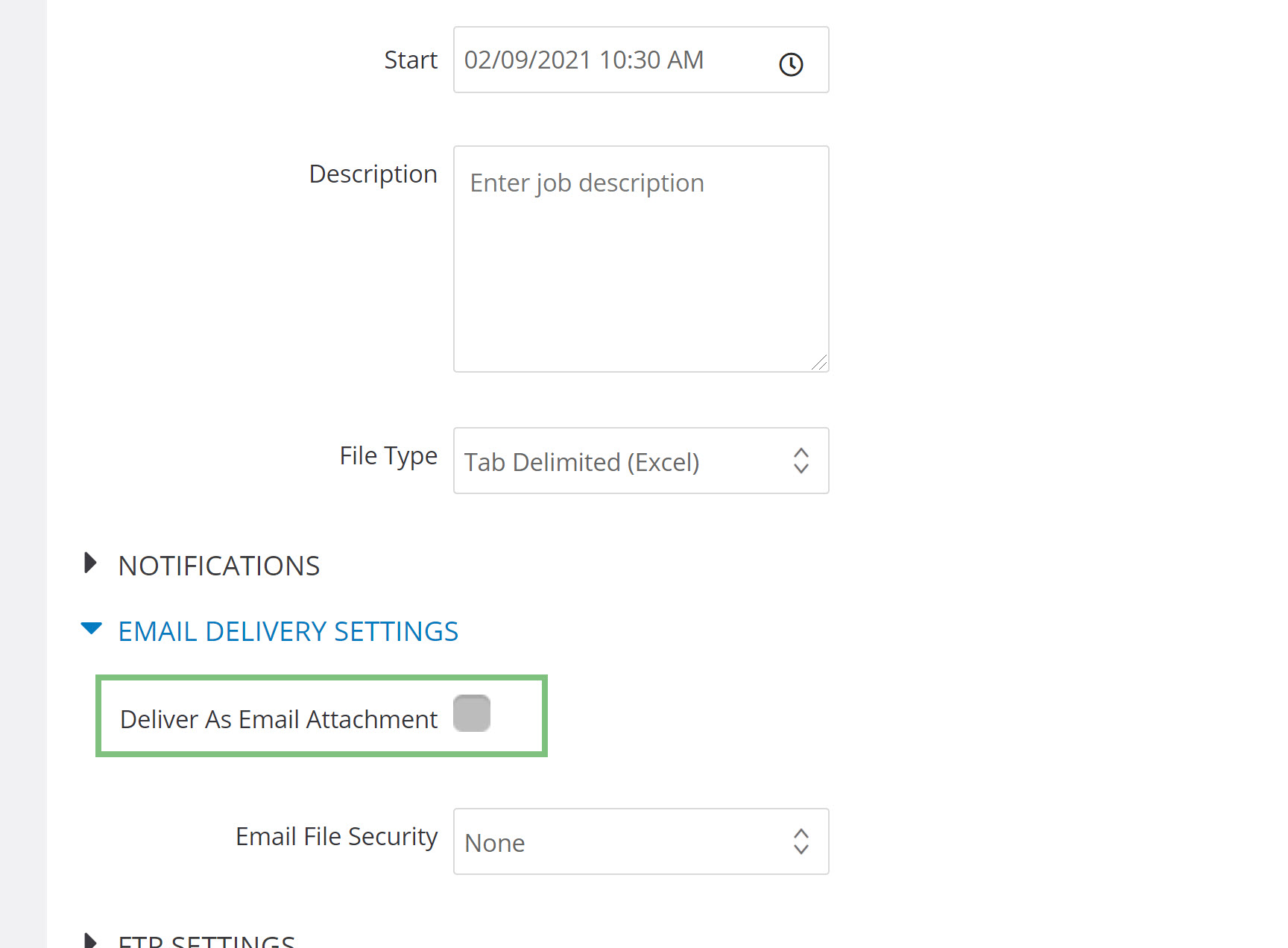 You can also add a password to view the information to ensure that only authorized users can view the data.