Changing Contact Type

If a contact was assigned an incorrect type, such as a person contact assigned a household type, the contact type can be easily changed from the contact listing screen.
To change the type, navigate to the contact listing screen and click Change Type under Actions.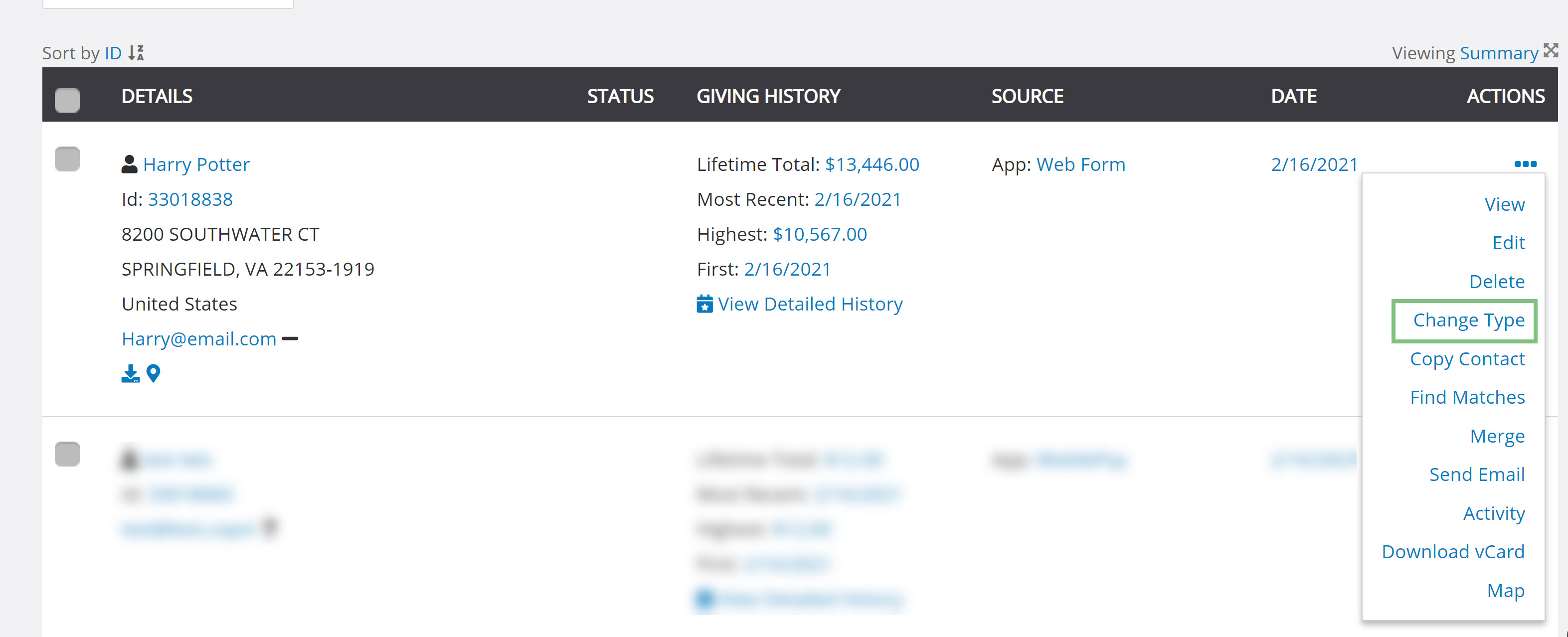 A pop up with a drop-down to select the type the contact is being changed to.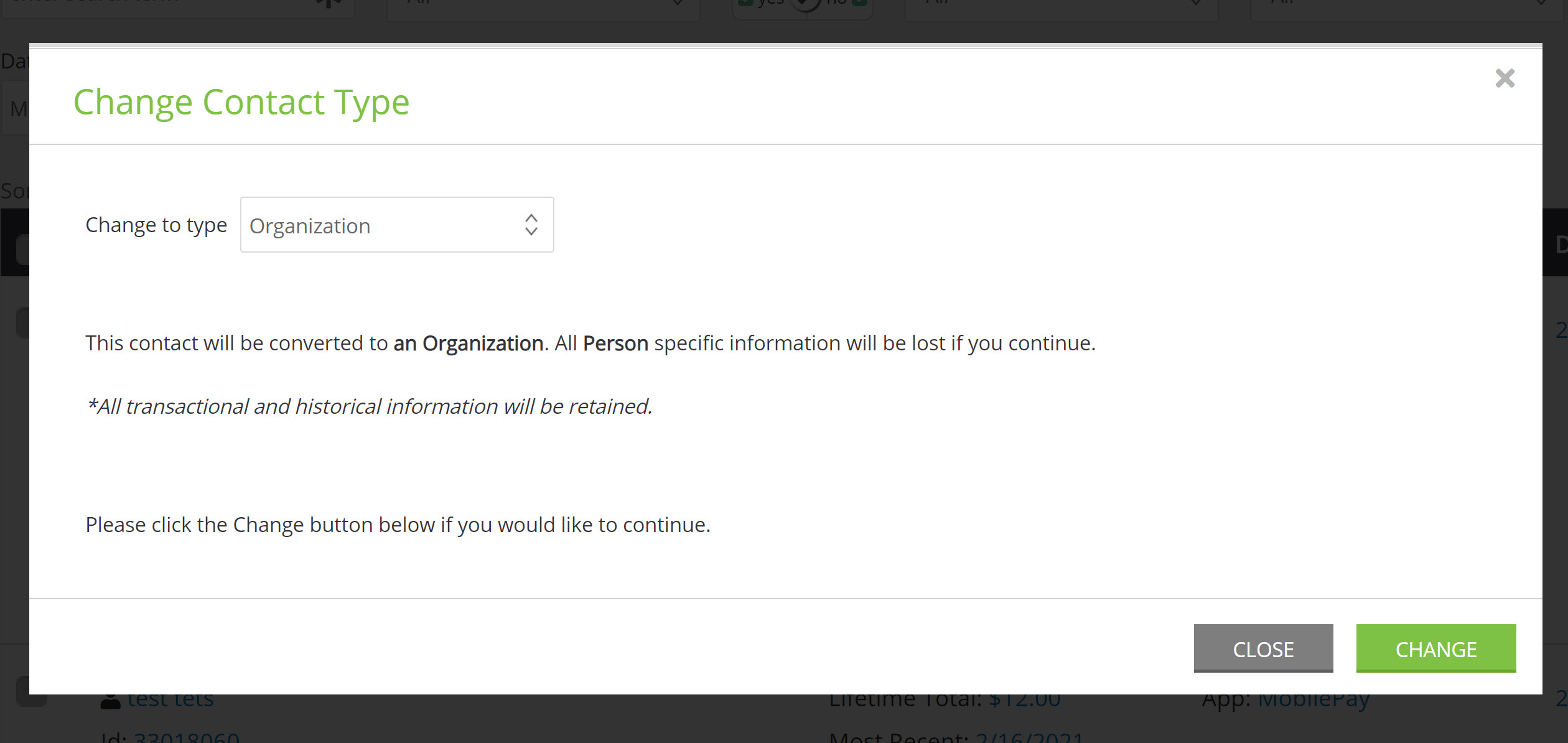 Note: It is important to note that changing a contact type will lose all type specific information will be lost, but all transactional and historical information will be retained.