Configuring Fiscal Year

When configuring your account settings, it is important to think about your fiscal year. Fiscal year can be different from calendar year . By configuring your fiscal year, you will be able to run reports and obtain information on revenue received based on your fiscal year.
To configure your fiscal year, navigate to Configuration > Account Settings > General Tab.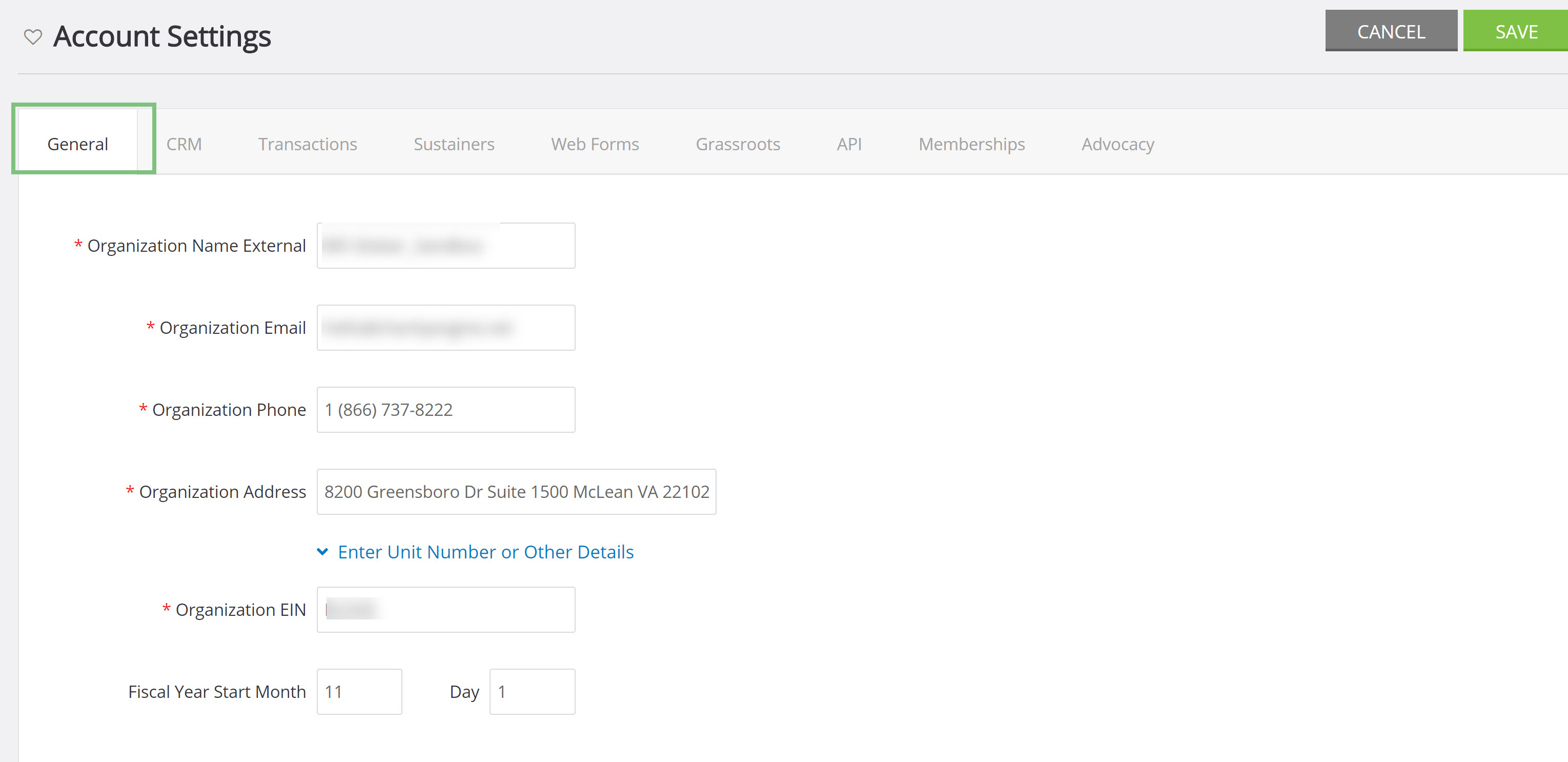 Enter the month and day of the start of your fiscal year into the text boxes.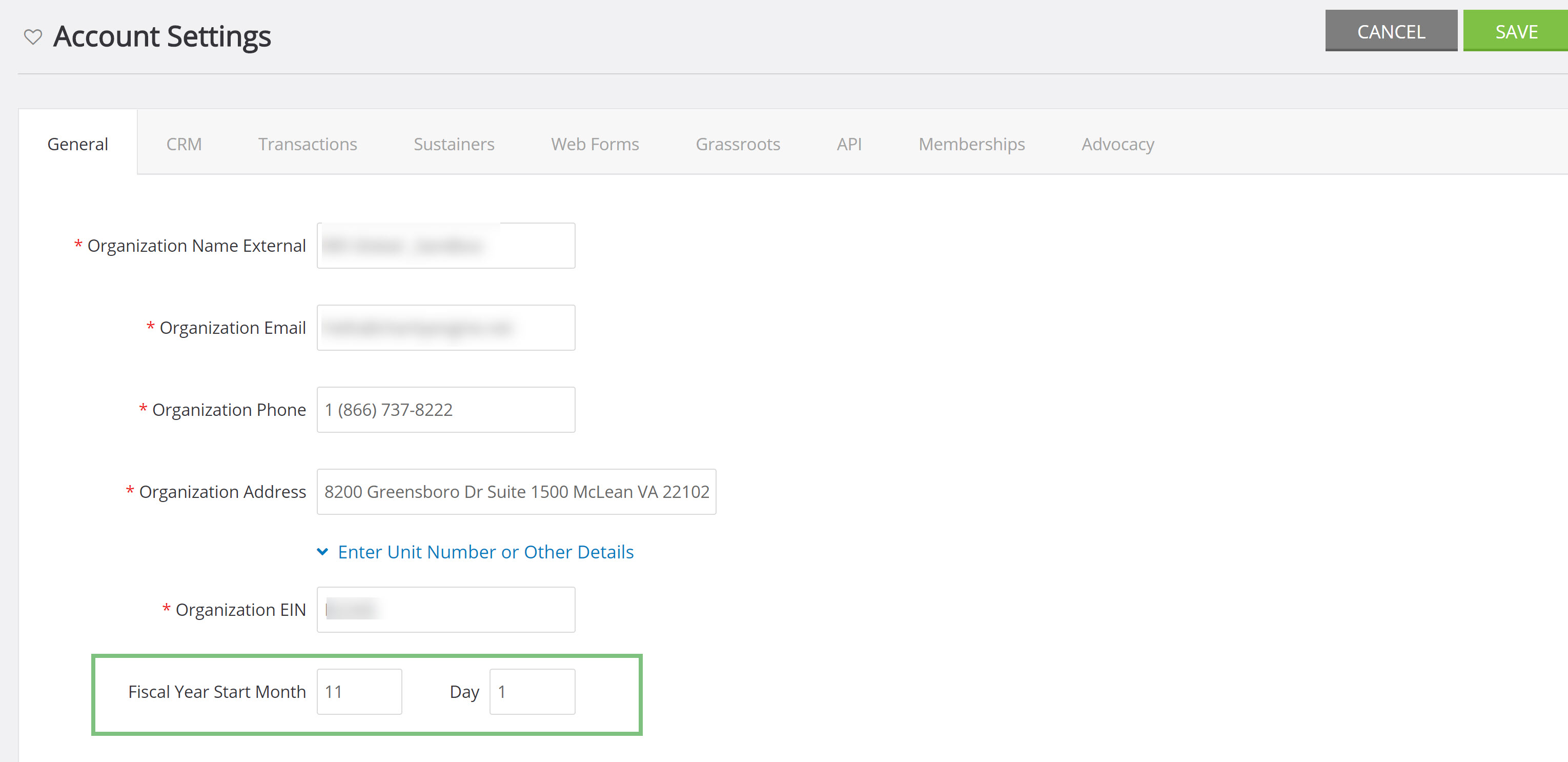 You can also configure your Goals period to match your fiscal year by navigating to Configuration > General > Goals and set the start and end date to match your fiscal year.

Once the configurations have been set, users will be able to run reports using filters on all listing screens and view calculated giving based on fiscal year in contact records. To learn how to run a report on fiscal year giving on the contact listing screen, read this article.