Creating a Simple Email

Creating an email using the Email builder is very easy and can be done in a matter of minutes. You will be able to customize the content that is being sent to your contacts with company logos and images.
To create an email you must first make the creative which is the message that will be sent, to do this navigate to Campaigns > Create & Publish > Creative > Create New > Email Message




An out-of-the-box email template will be loaded that will contain image and text boxes for users to add their own content into.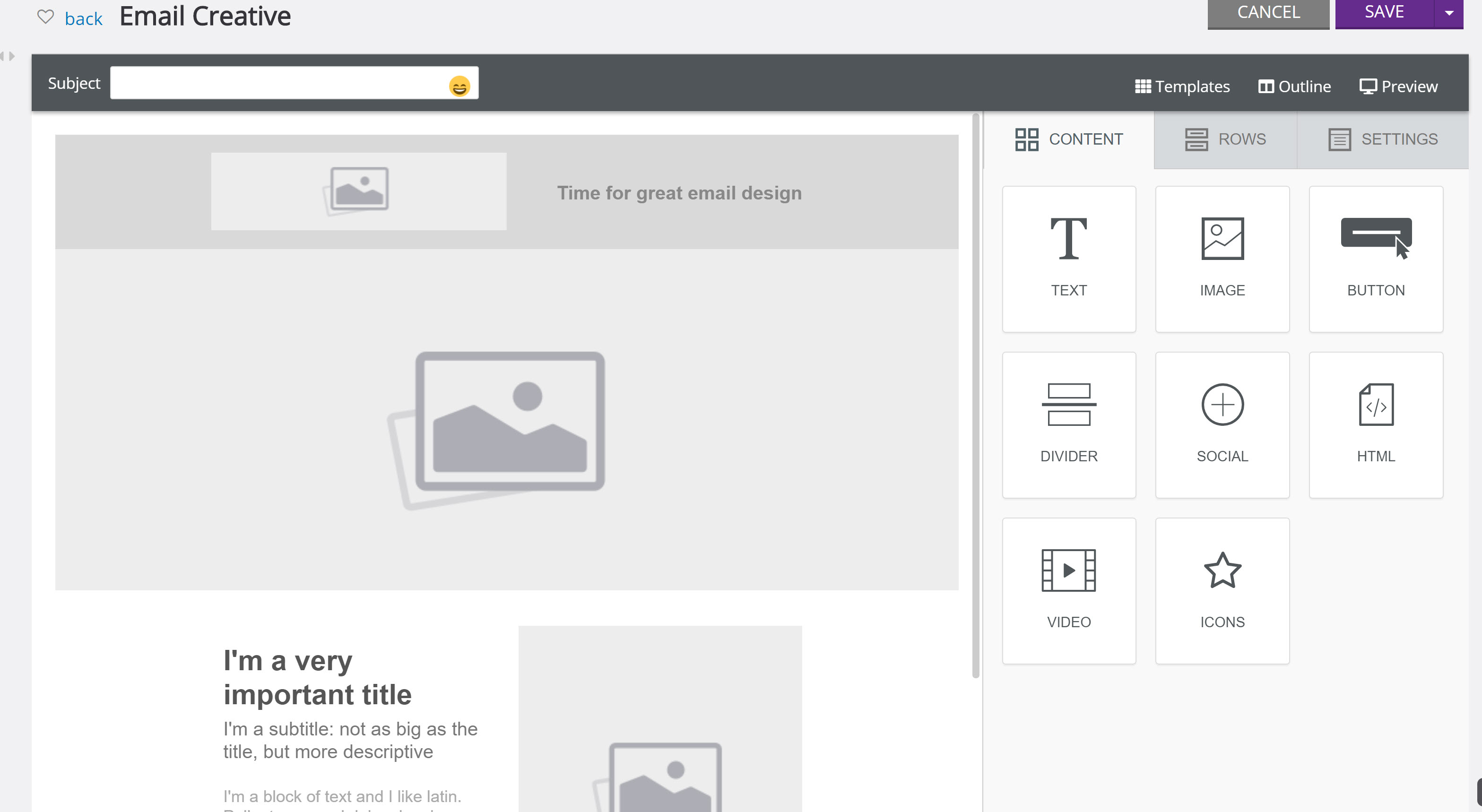 The first step in creating the email is to add a subject line.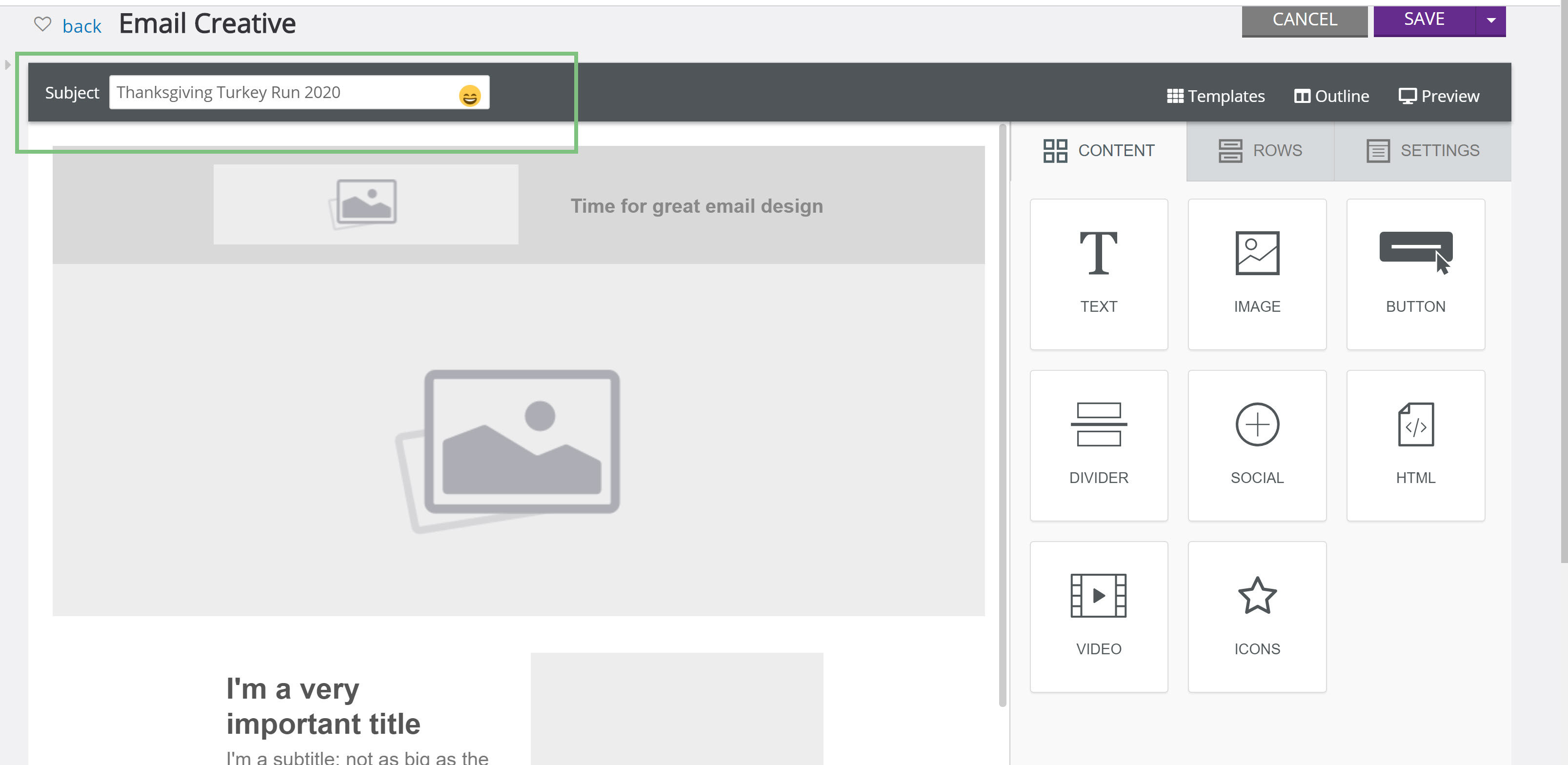 Next add you content into the image and text boxes. To add images, click the image box and click Change image.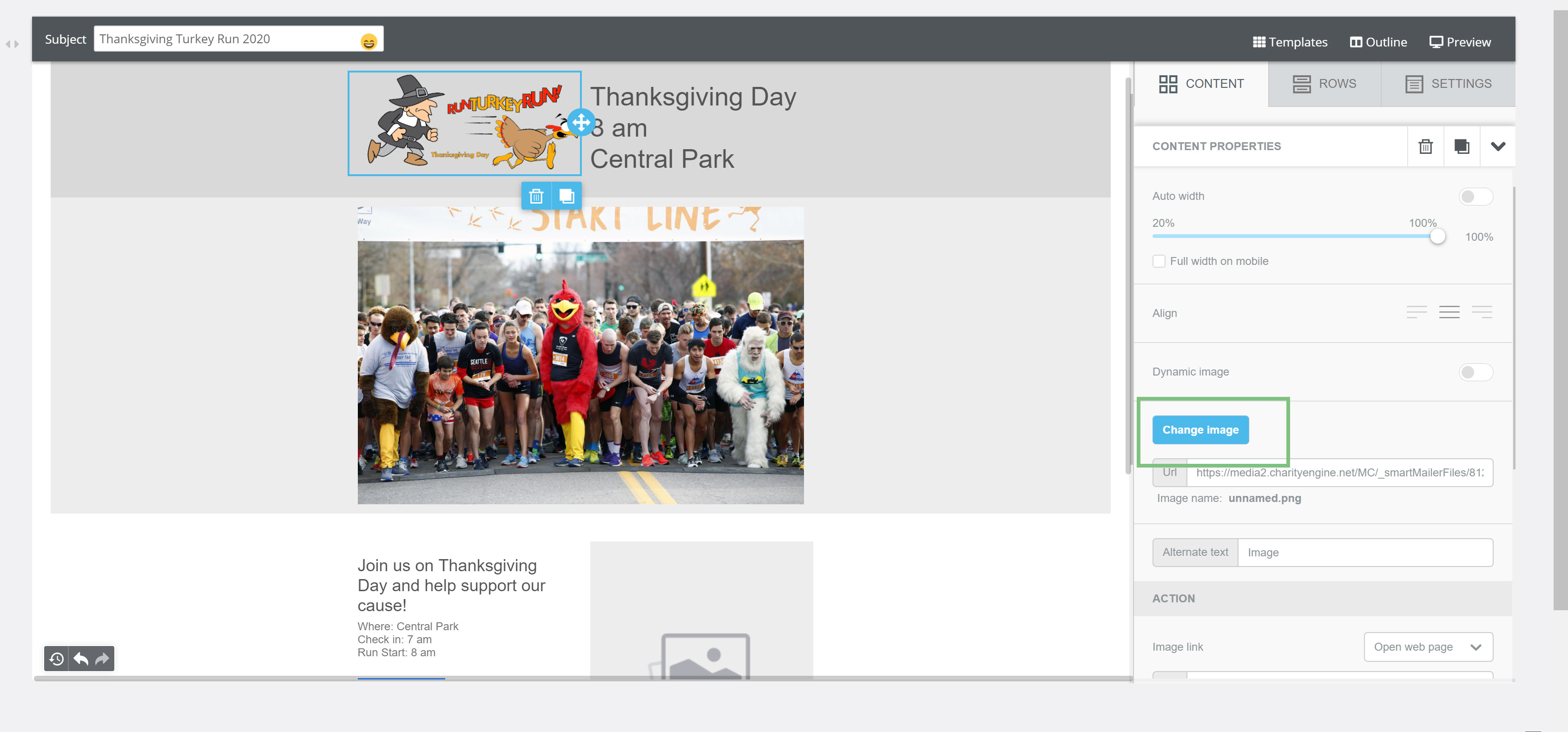 Find your image and click insert.



Click in the text boxes to enter your text.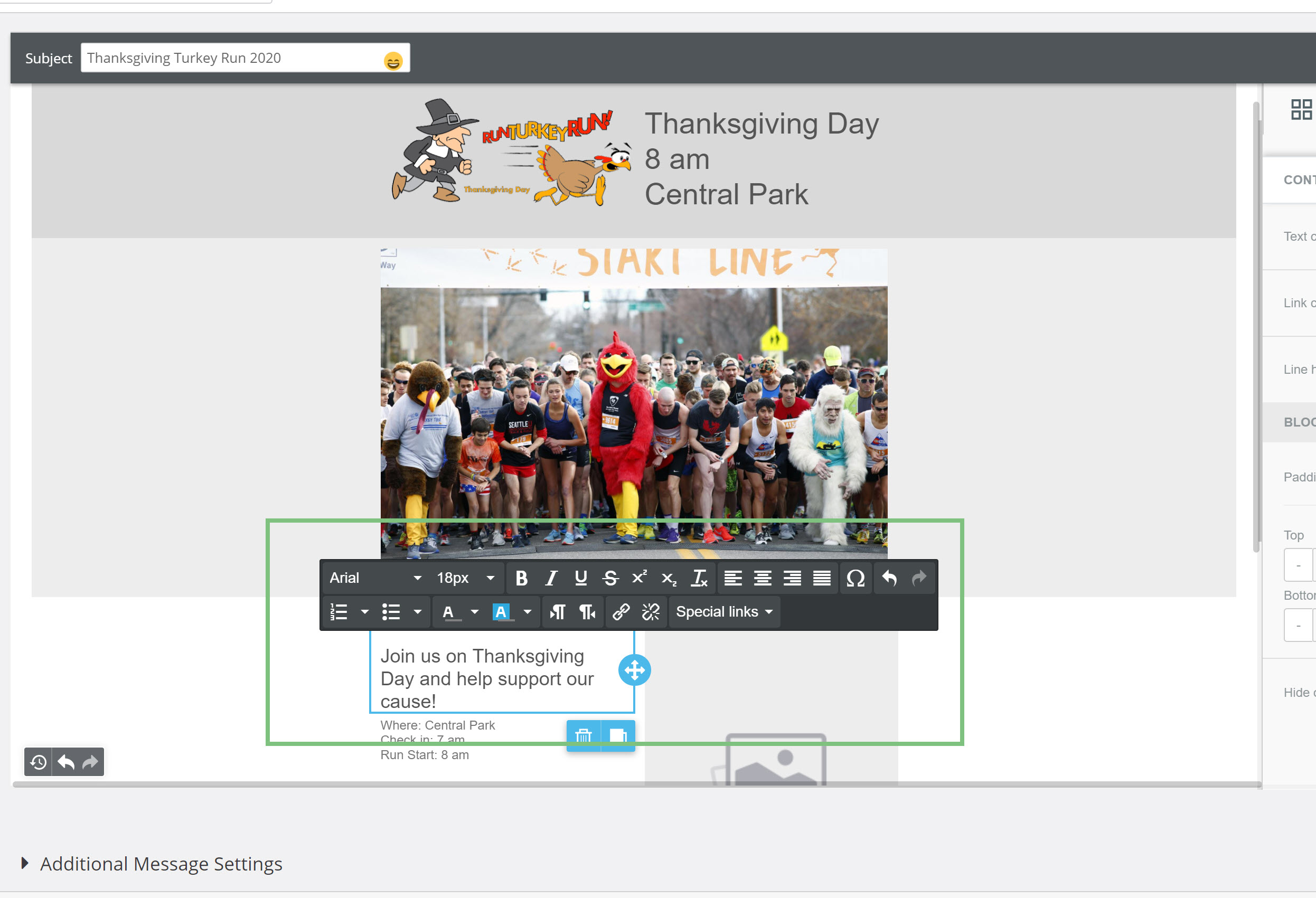 The template contains a button that can be configured to lead to a web from or website. To configure the button, click on the button and options will be displayed on the side.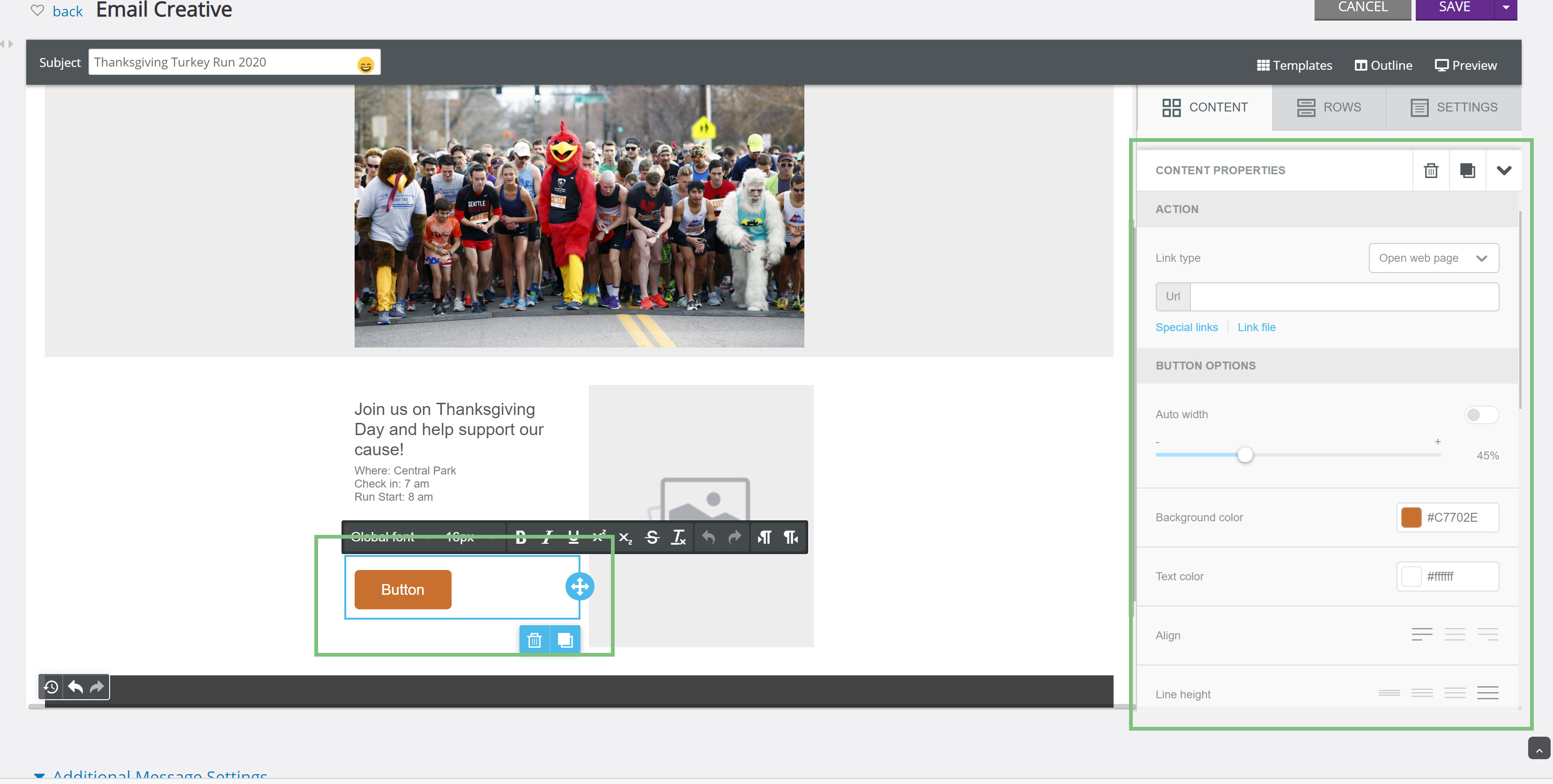 To add a link, enter the URL into the text box.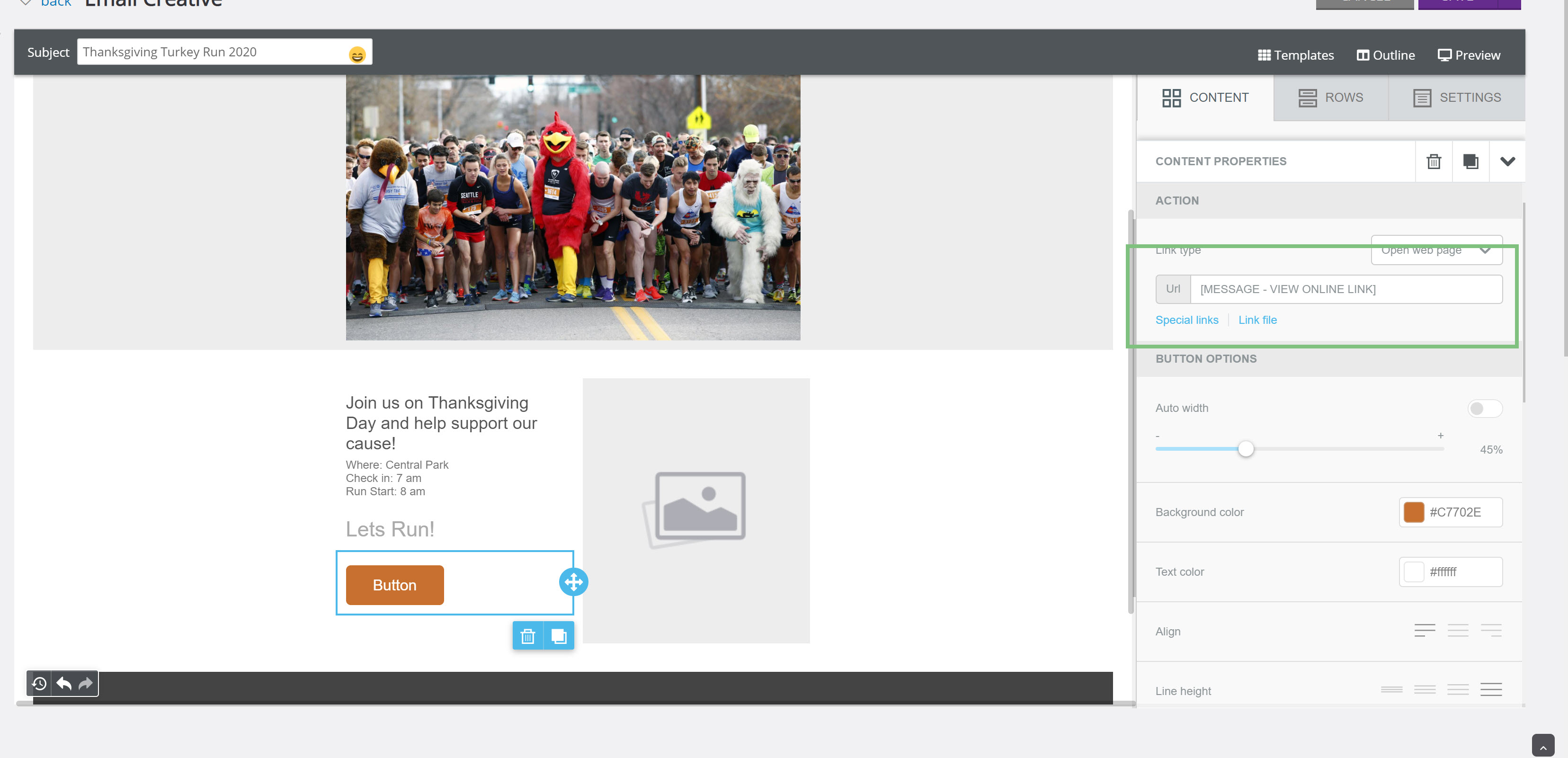 Once you have added all text and images, scroll down and expand the Additional Message Settings section. In this section, you can configure the message to be SMS accessible.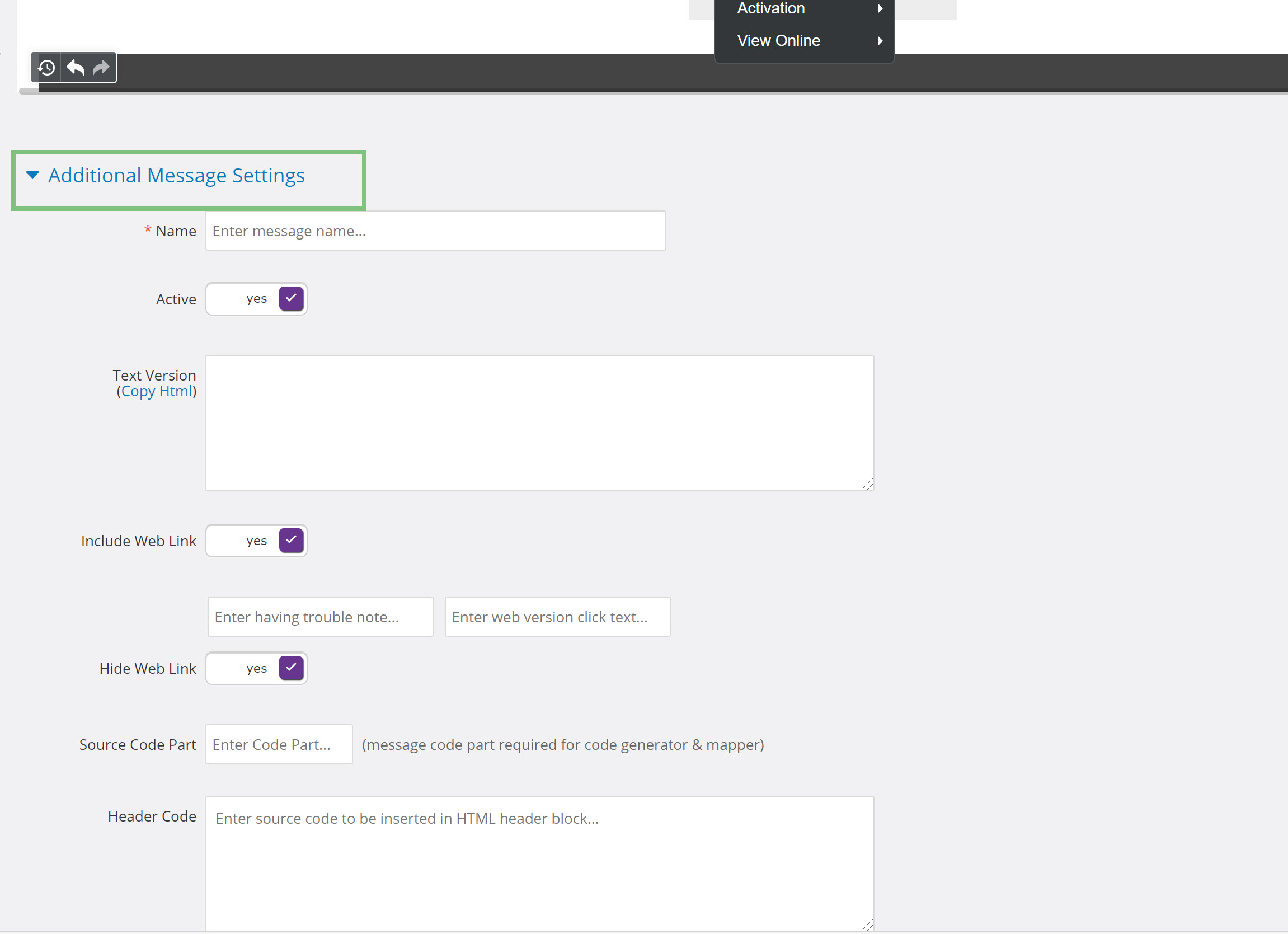 Enter the internal creative name and the content you want to be included in the text version of the email.


Note: Some email providers only accept text version of emails, meaning there will be no images, buttons, and links will be written out. For this reason, it is important to add a text version of the email so all contacts can receive the information.
If you do not enter a creative name, the subject will be saved as the creative name.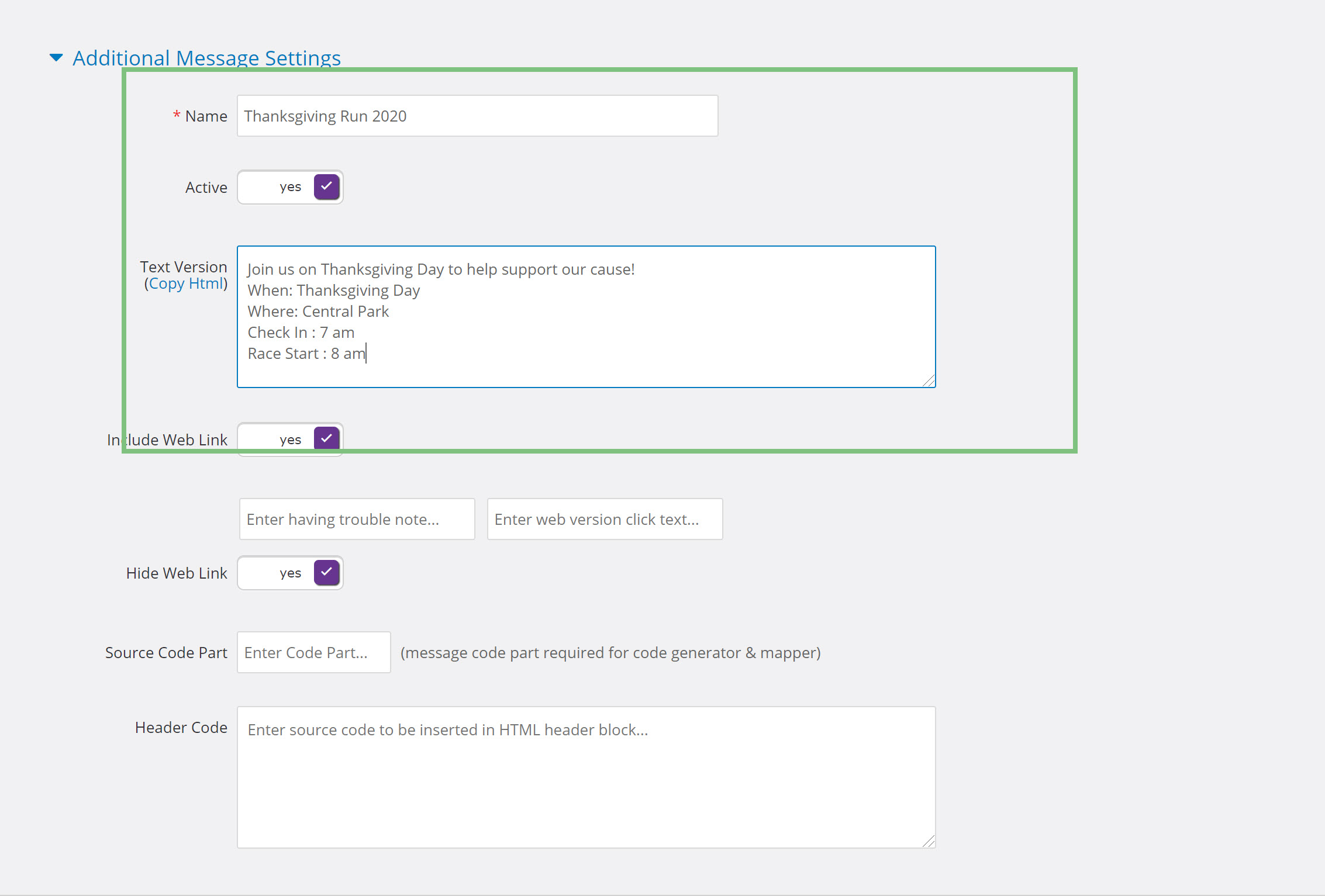 If you would like an easy web link to view the message in a browser, ensure that the include weblink is toggled on and the hide web link is toggled no.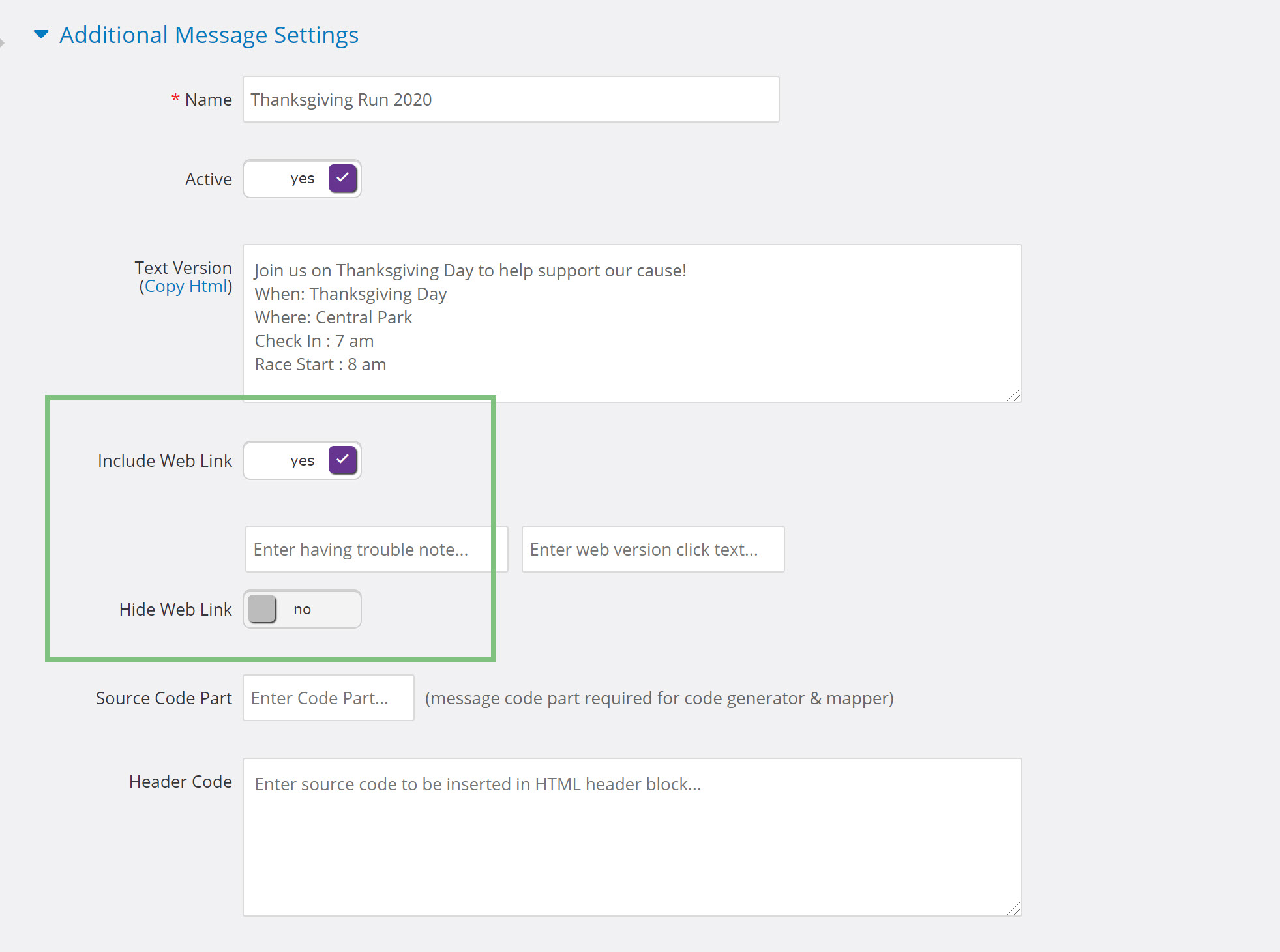 Once all configurations have been made, click save. Once saved, you can send the message directly from the creative screen by clicking the Save dropdown and click Save & Send Email Blast.