Creating a Simple Track for Opportunities

Opportunities are a way for major gift officers to see how their major gift ask/relationship is coming along. Opportunities can be created for an organization and individual people. Simple tracks like this one make it easy to keep track of a portfolio and have the activities and steps involved with soliciting and cultivating reflect the fluidity of working with individual major donors. In this track, there are three stages and three steps, which reflect the different phases of a major gift ask: research/preparation, cultivation, and closing the gift.
Before you can create your track or opportunity, you will need to create the stages that will be included in the track.
To create the stages, navigate to Configuration > Opportunities > Stages and click the create new button

You will have to enter a name, the probability of the opportunity closing at this stage, and the order number for the stage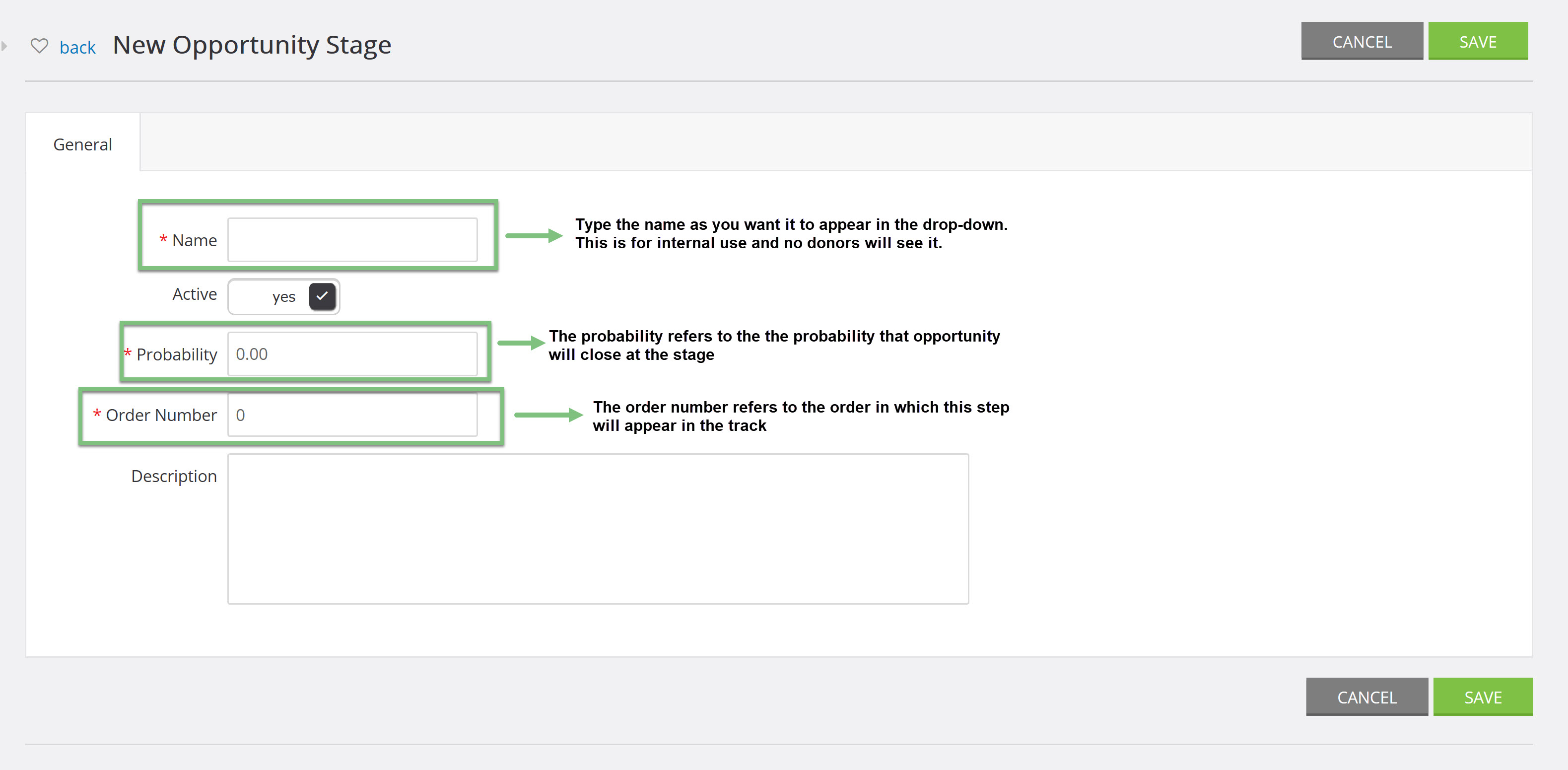 Note: Each stage has a close probability that matches how likely it is when it is in that stage to close, for example, someone at the research stage is 0% and someone at the close stage is 80%.
For the simple track, CharityEngine suggests creating 3 stages, a Research/Gathering Information stage, a Cultivation stage, and a Close Out stage. Below are the examples of how each stage should look.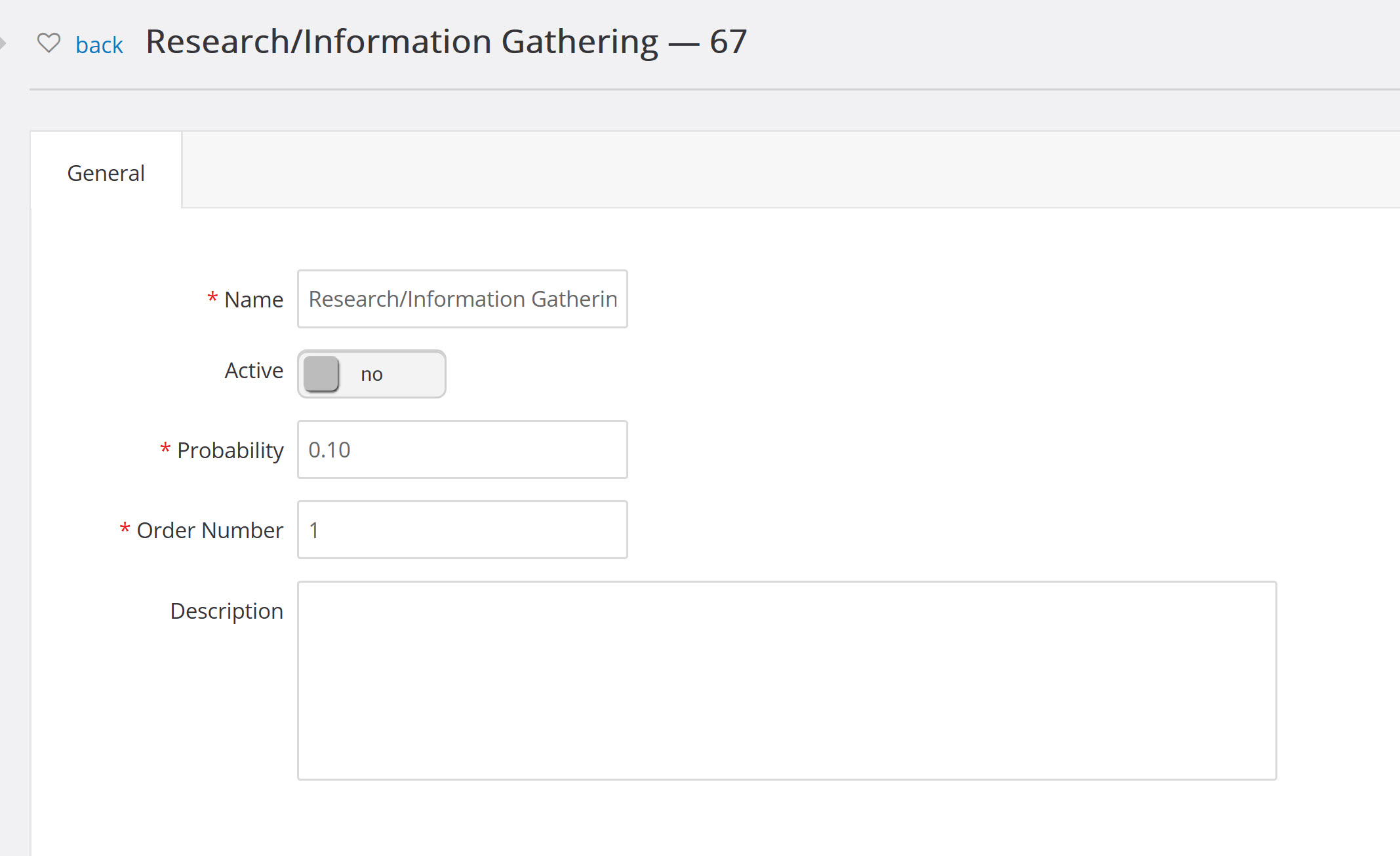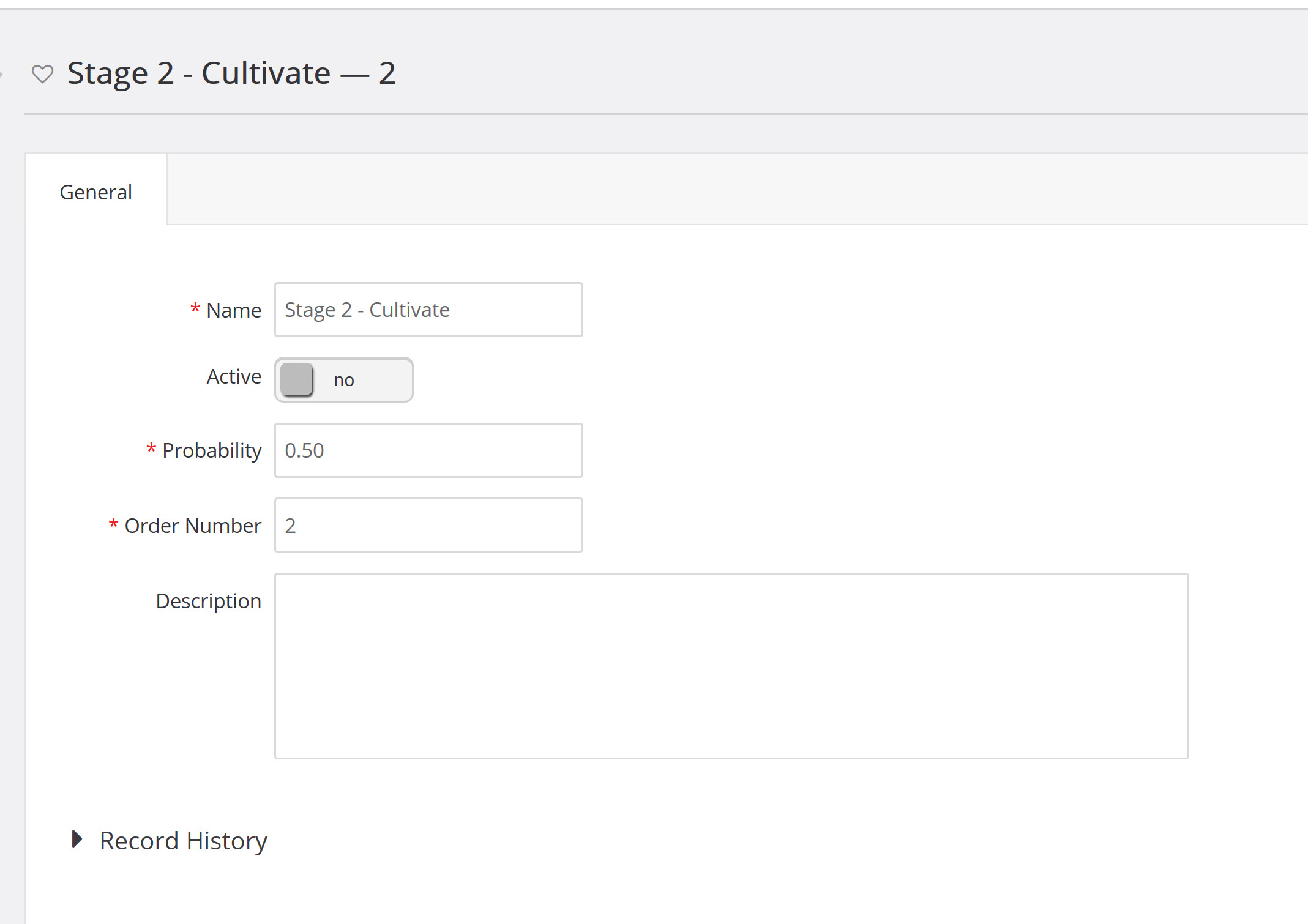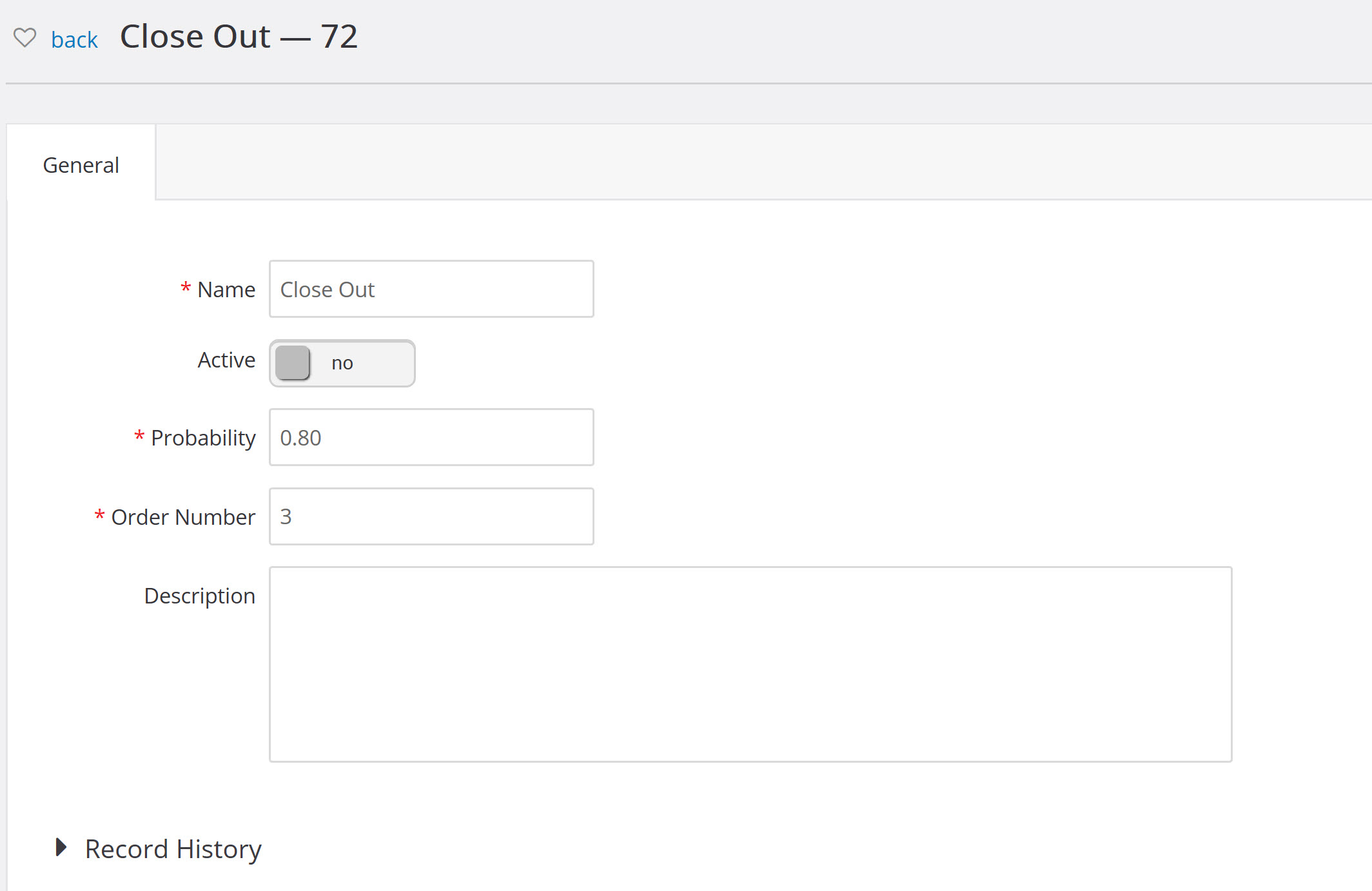 Once the stages are created, you will be able to create the track.

To create a simple track for opportunities, navigate to Configuration > Opportunities > Track. You will see all tracks already created in the database. Click Create New to create the new track.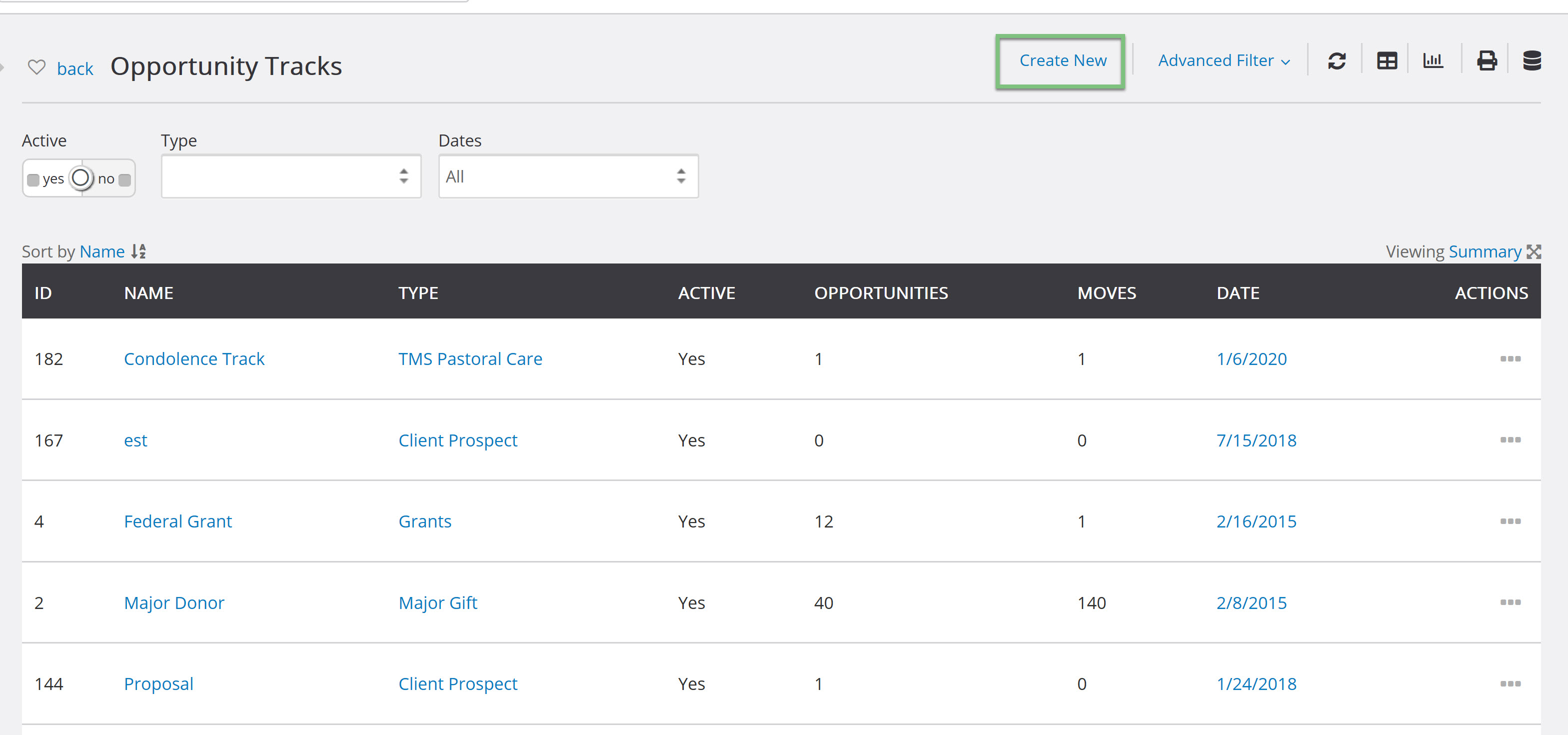 You will need to name the track and select the type of opportunity this track will be associated with.


Note: when creating a simple track for opportunities, you will want to select Major Gift as you are tracking donors who are major gift donors.
The next step is to add the stages the opportunity will progress through.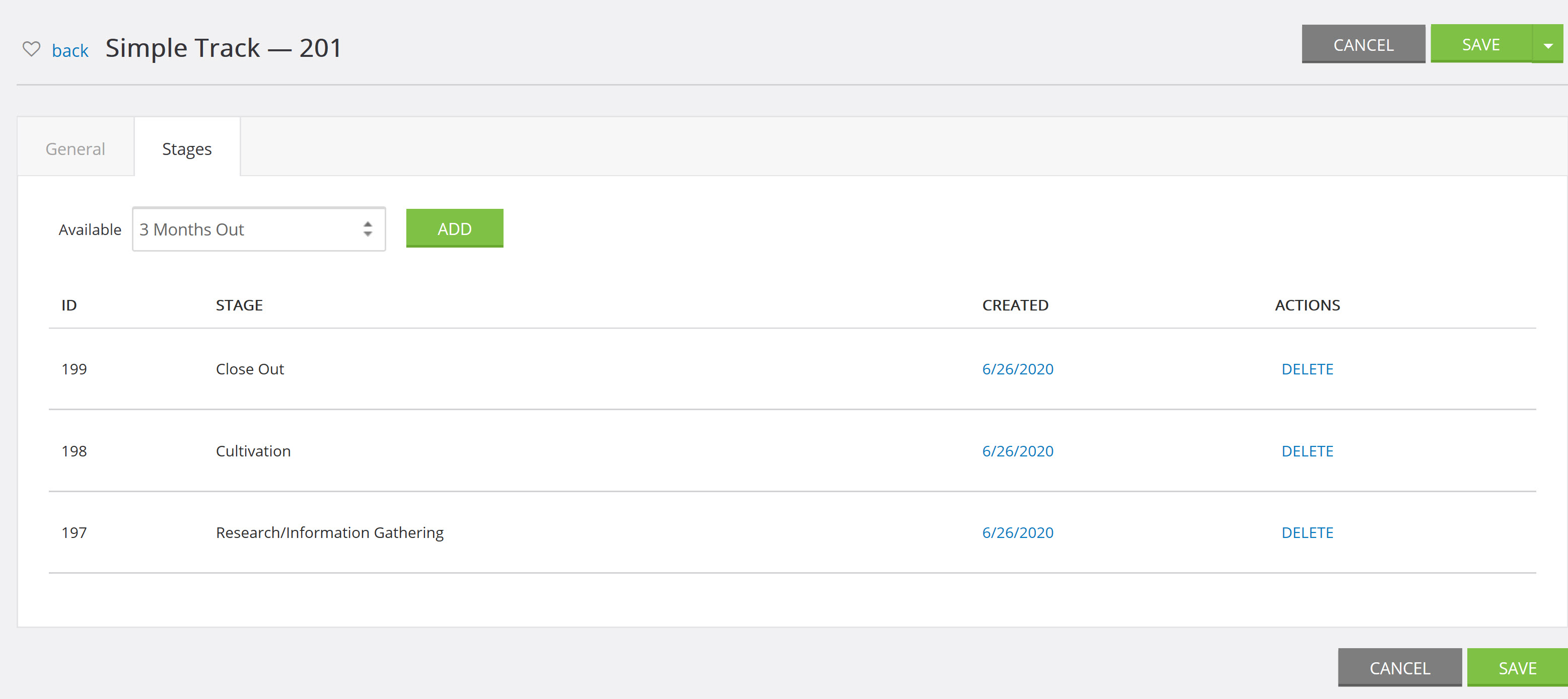 To add stages to the track, select the stage from the available drop-down and click the Add button next to the drop-down button






Now that you have created your simple track, you will be able to create an opportunity and use this track. To use the track you created, select it from the Pipeline drop-down when creating your opportunity.





Once you save the general configurations, you will see the track steps under the Steps Tab.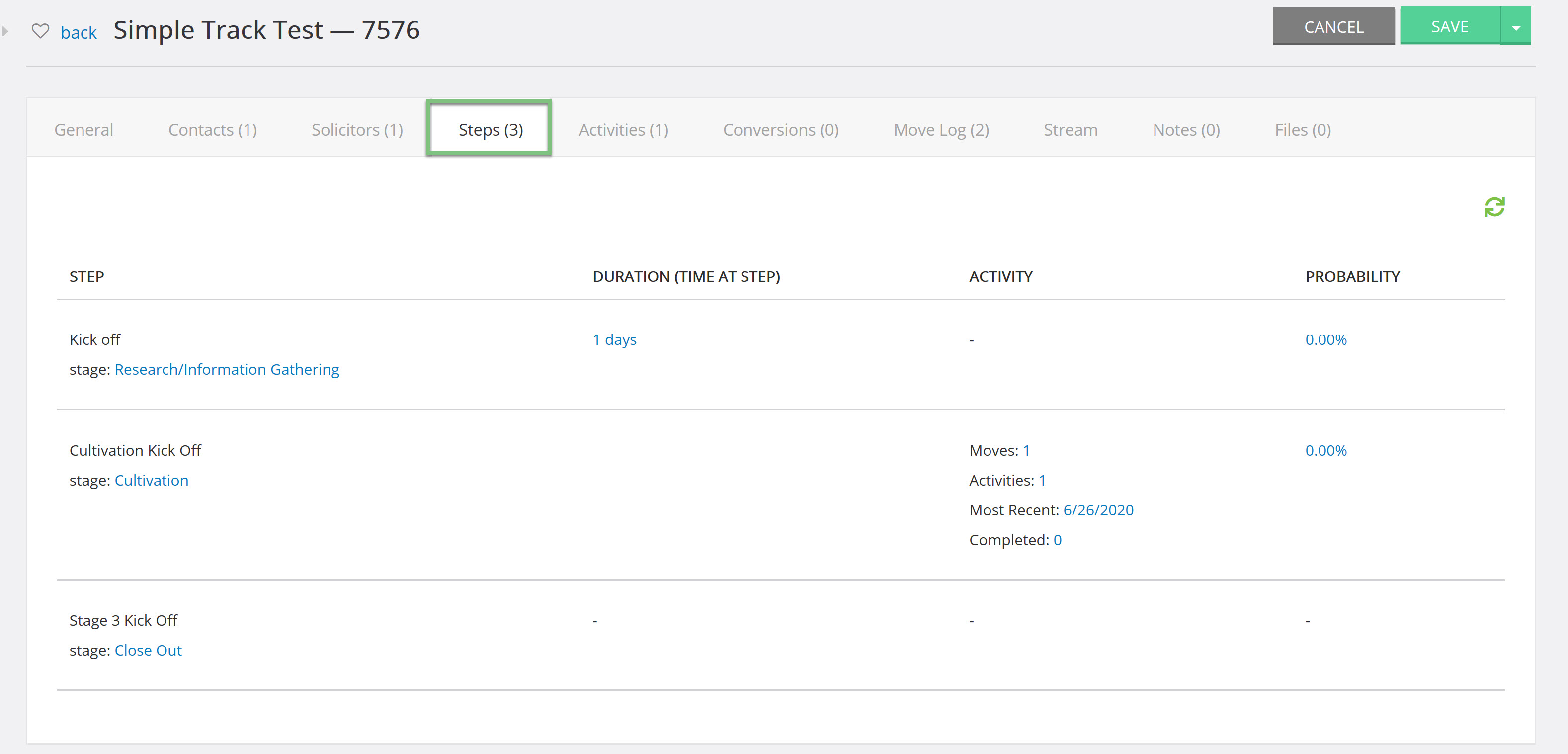 See Additional Related Articles Below


CharityEngine Help Center
: Best Practices for Cultivating and Stewarding
CharityEngine Help Center
: How to Create a Solicitor
CharityEngine Help Center
: Assigning Groups, Solicitors, and Activities to Contacts
CharityEngine Help Center
: Opportunities
CharityEngine Help Center
: Managing Existing Opportunities