Creating a WealthEngine Data Enrichment Job

WealthEngine is a tool in which users can find potential donors or identify donors in the current pool that can give more. CharityEngine's integration syncs summary data in such a way that it is viewable in the contact record and in contact queries.
Before you can create a data enrichment job for WealthEngine, ensure you have entered your WealthEngine API Key. For more information on this, read this article.
Creating the Query
The first step in updating records with WealthEngine Data, is creating a query with contacts you want to learn more about.
Note: It is important that your query contains appropriate contacts as the organization will be charged per contact per the rates in your CharityEngine contract. For example, you may not want to target contacts who already donate large amounts a year or staff of the organization.
Contacts you may want to target are event attendees who have not donated. To do this, select Events as the filter and select Event Registrations.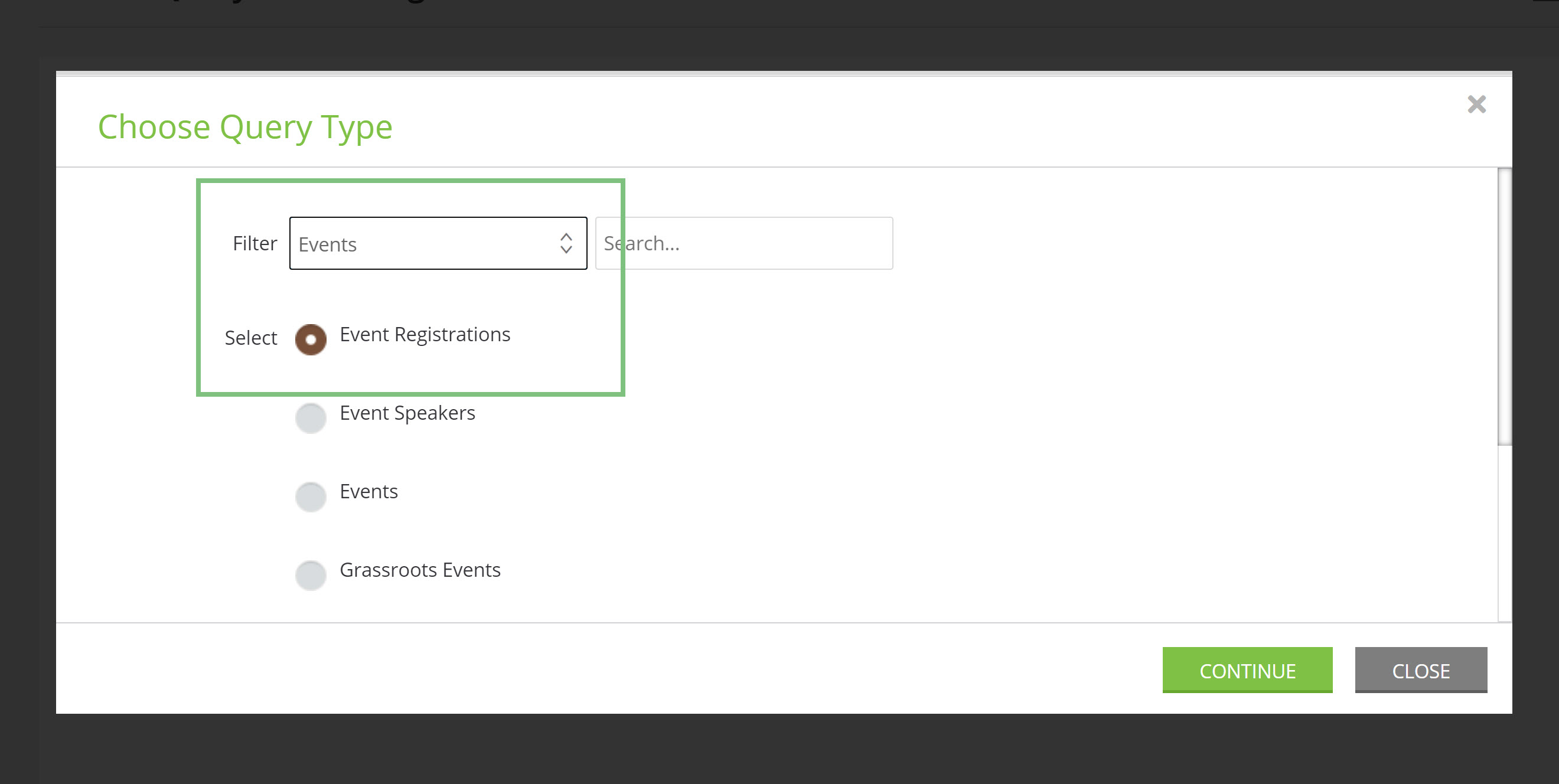 Filter for the event Id and contacts who have not made a payment.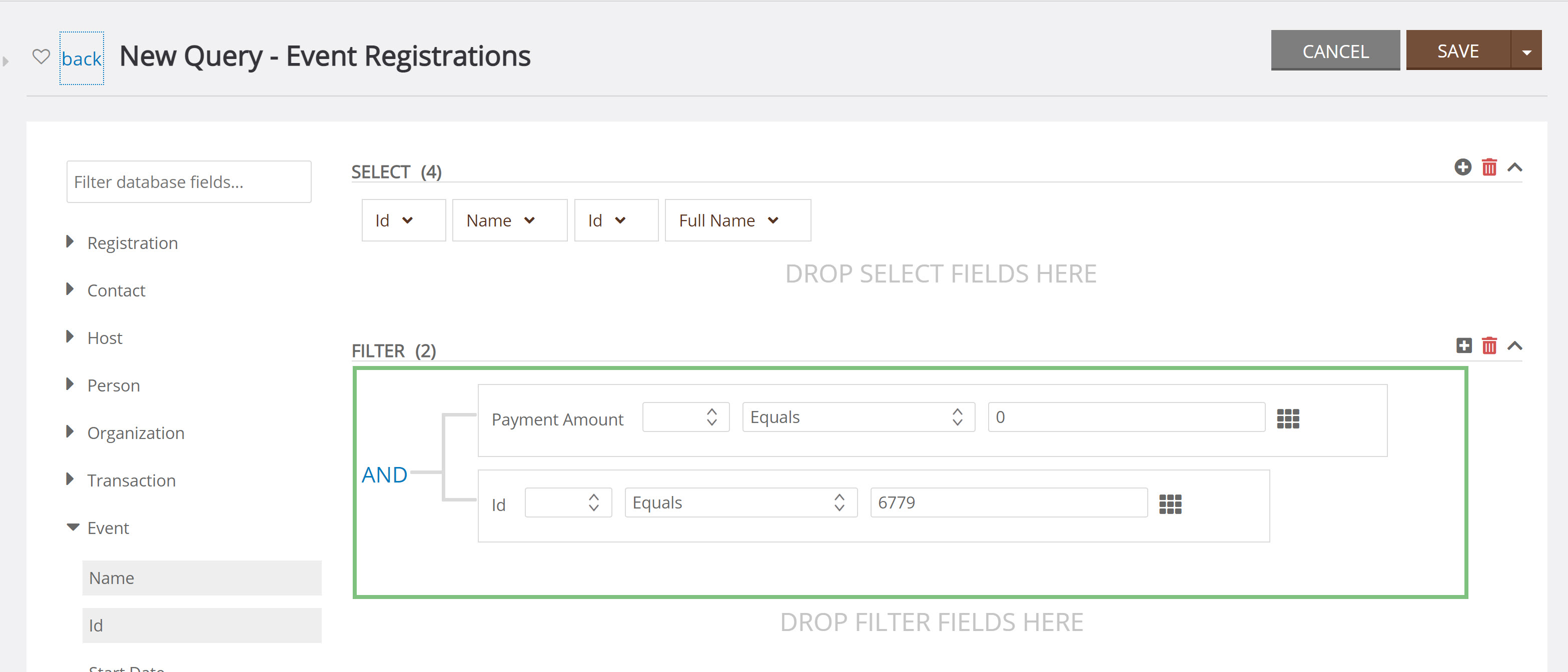 Another group you may want to target are new donors. To create a query to find new donors, filter for contacts and select contacts.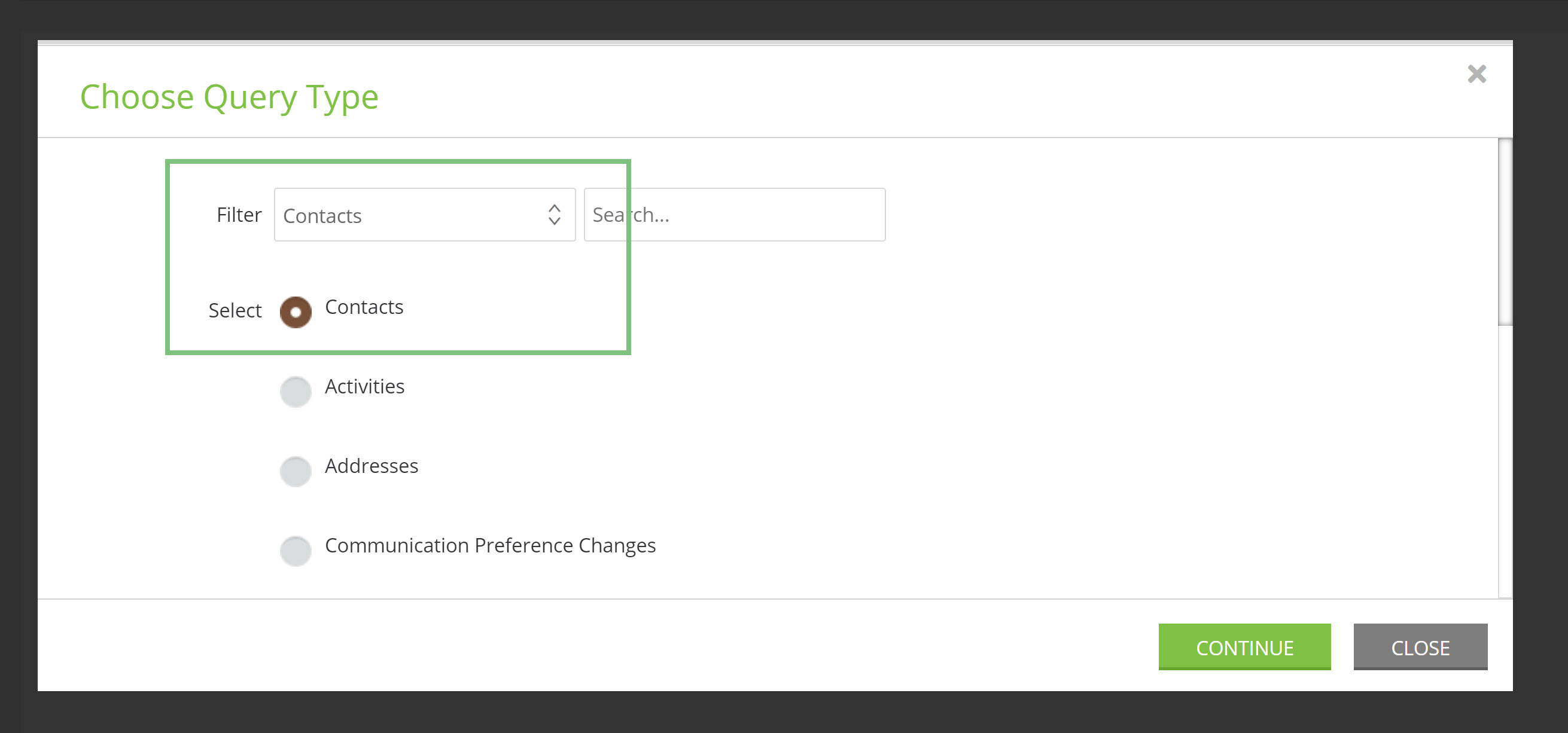 Add first transaction date to the filter and configure it to find contacts who had their first transaction within the last 30 days.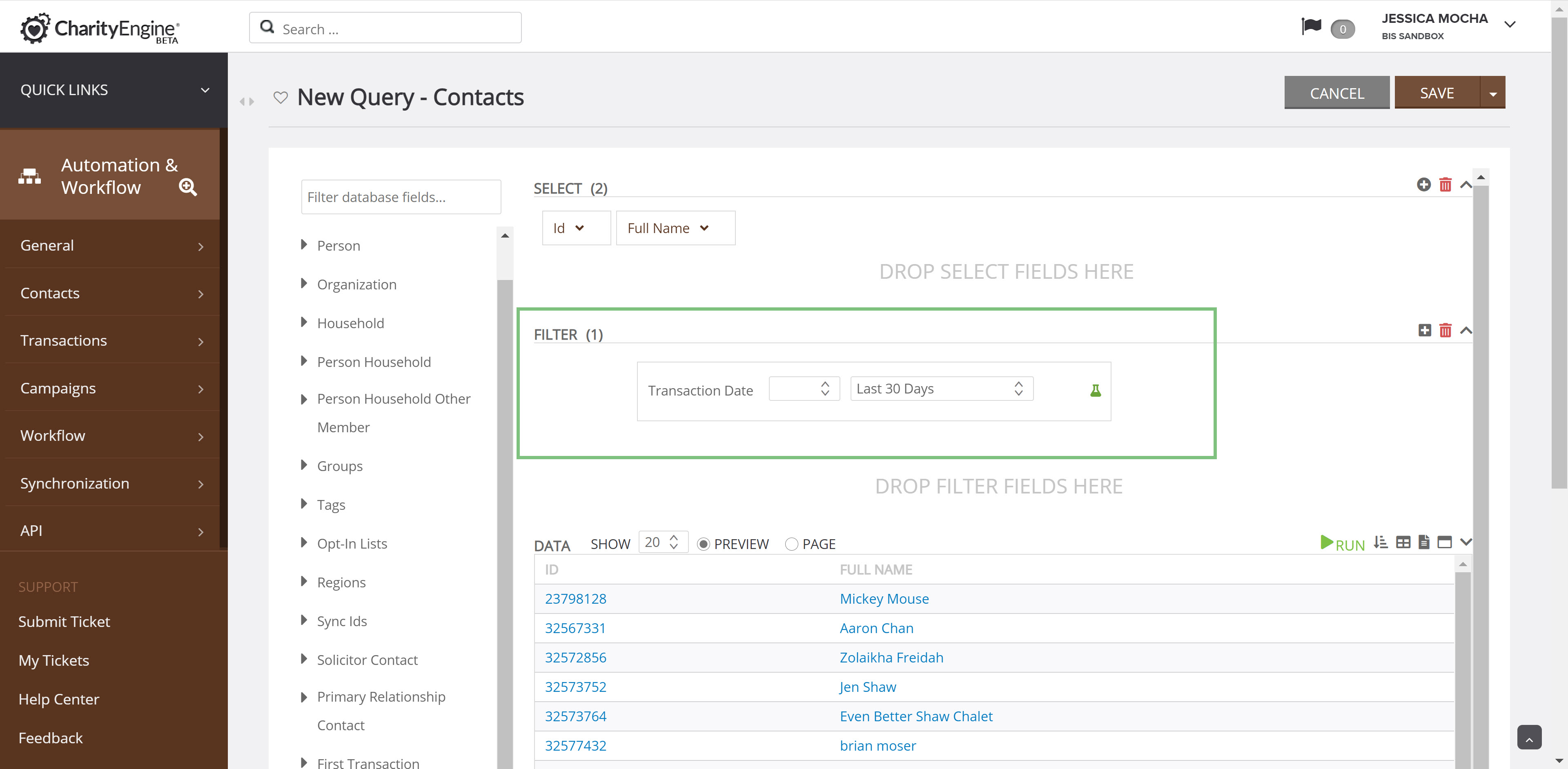 Creating Data Enrichment Job
Once you have your query, you will need to create the data enrichment job to update the contacts. To do this, navigate to Automation & Workflow > General > Data Enrichment and click Create New.



Select WealthEngine Sync from the type dropdown.



Select your query as the data source.



Configure additional information such as the name of the job, the start date, who will receive the notification and the email subject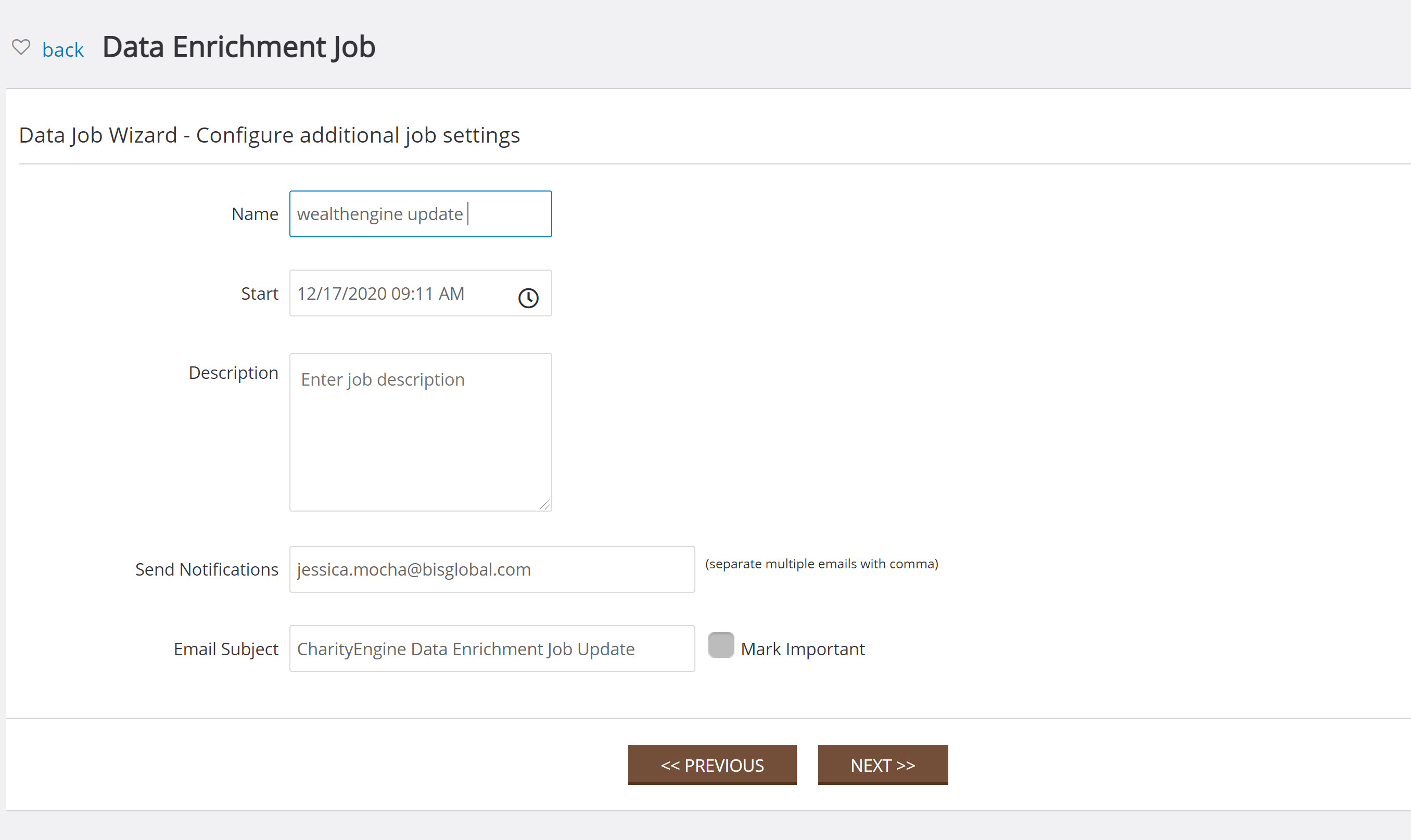 Confirm and click finish to create the job.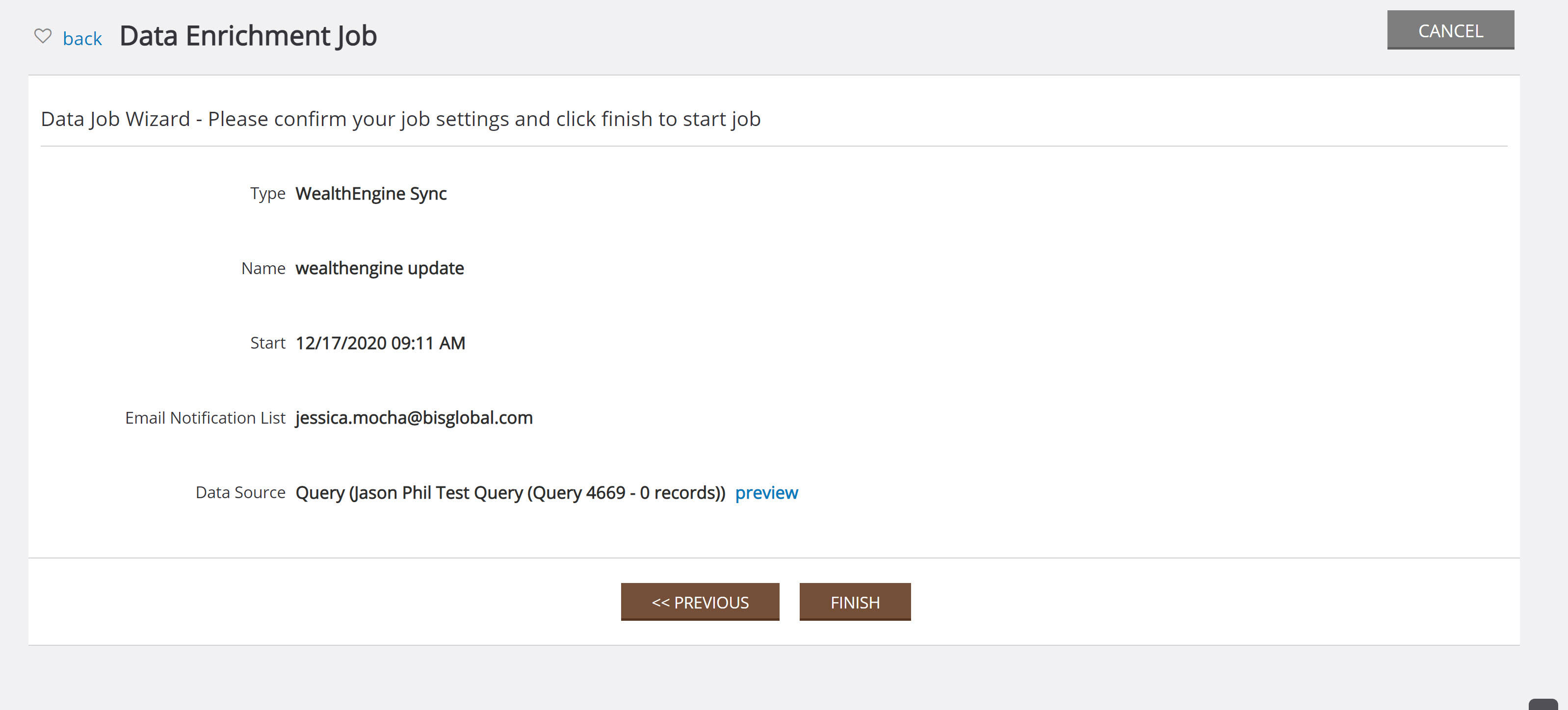 Note: updates can be performed on an individual contact level as well. For more information, read this article