Configuring Donor Covers Processing Fee for Online Donation Forms

When you create a donation form, one of the most important configurations is deciding if your donors will cover the processing fees when they donate. This tool should be treated as a fundraising tool to get donors to increase their gifts, your organization will still pay processing fees, but the gift will be larger.
To configure the payment fees, navigate to the payment block on your form and click on the pencil icon to manage the block.



Toggle the last field to Yes to include the option for donors to cover the fee. This will not automatically make the donor pay the fee, but it will give the donor the option to further assist in your mission by increasing their gift to include the fee.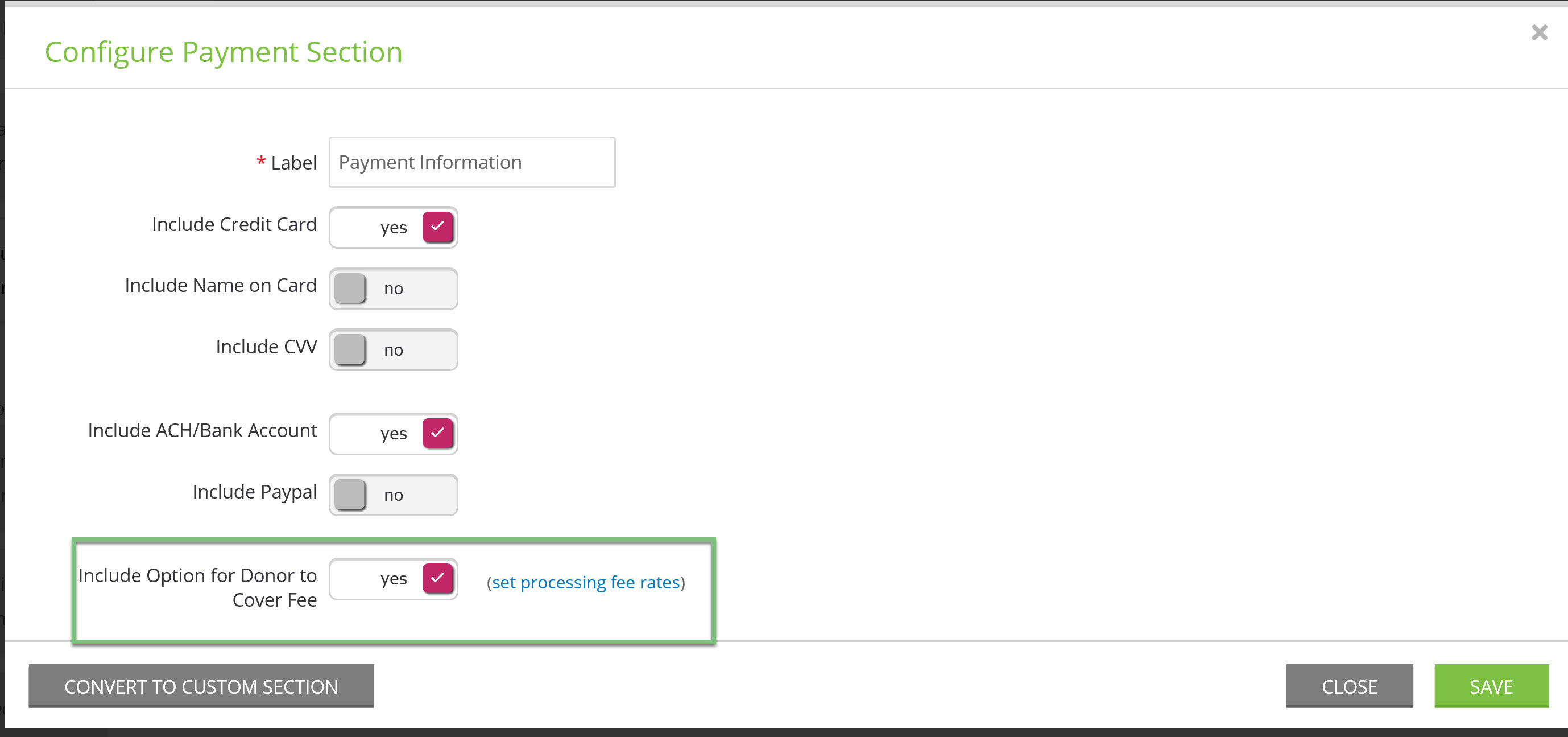 To configure the processing fees, click on the link next to the toggle to set processing fee rates.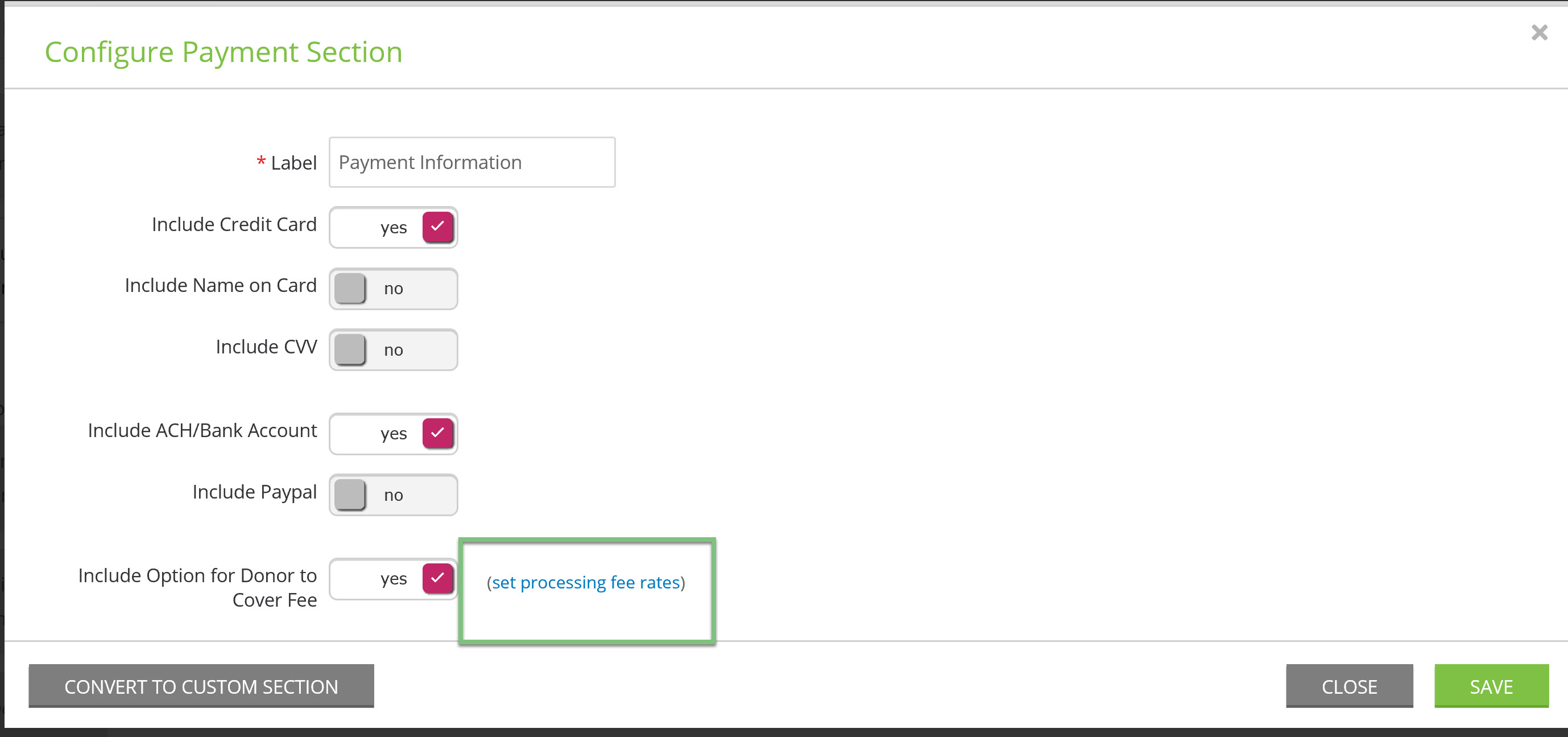 You will now be navigated to the configuration screen for transactions where you will be able to configure the payment fees. You can also navigate to this screen manually by going to Configuration > Account Settings > Transactions. This will allow you to configure the processing fees without navigating through a form.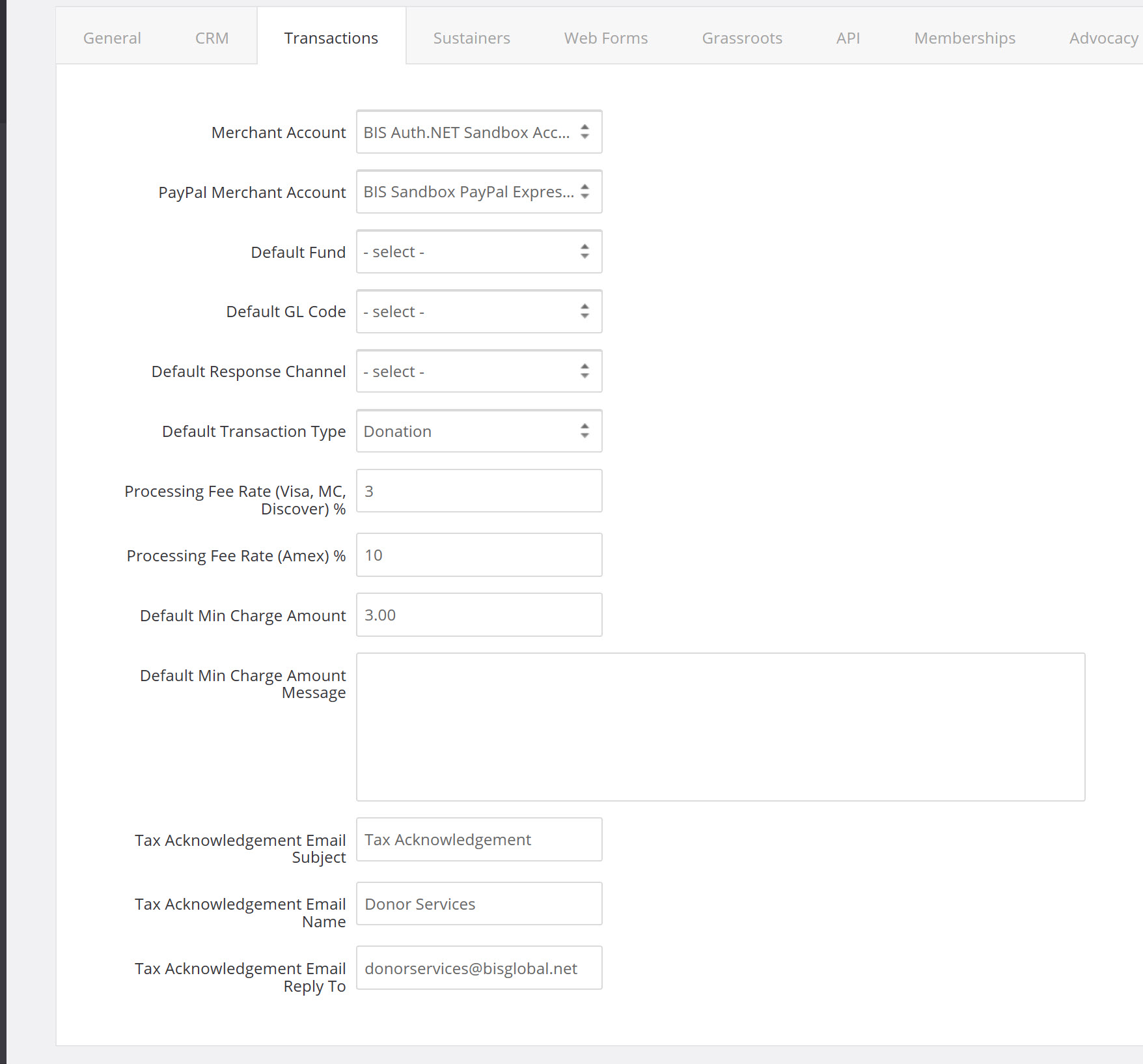 By using the Processing Fee Rate fields, you will be able to configure the percentage that the donor will have the option to cover.
You will be able to differentiate between the rate for Visa, Master Card, and Discover and the rate for Amex as Amex typically has a higher processing fee.



Using the above, if the donor was using a Visa, MC, or Discover card and donated $50.00, with the processing fee at 3%, the donor could opt into paying the additional $1.50 to cover the processing fees. Or if they were using an Amex, with a $50.00 donation, the processing fee would be $5.00.