Auctions: How to Create an Item

Introduction

The most crucial step in creating an auction is creating the items that will be listed in your auction. You will need to create a name, starting bid price, and the dates the item will be available for bidding. This will allow your donors to see it on the auction website and make bids on the item.

Prerequisites
You will need to create the auction and the event the auction is associated with before you add any items to the auction.

Instructions

To create an item for an auction, navigate to the Items tab when managing your Auction.

Click on the Add New button. This will navigate you to the create a new item page.

On the General Tab, you will be able to name the item, select the auction the item is associate with, set the starting bid, and the start and end date.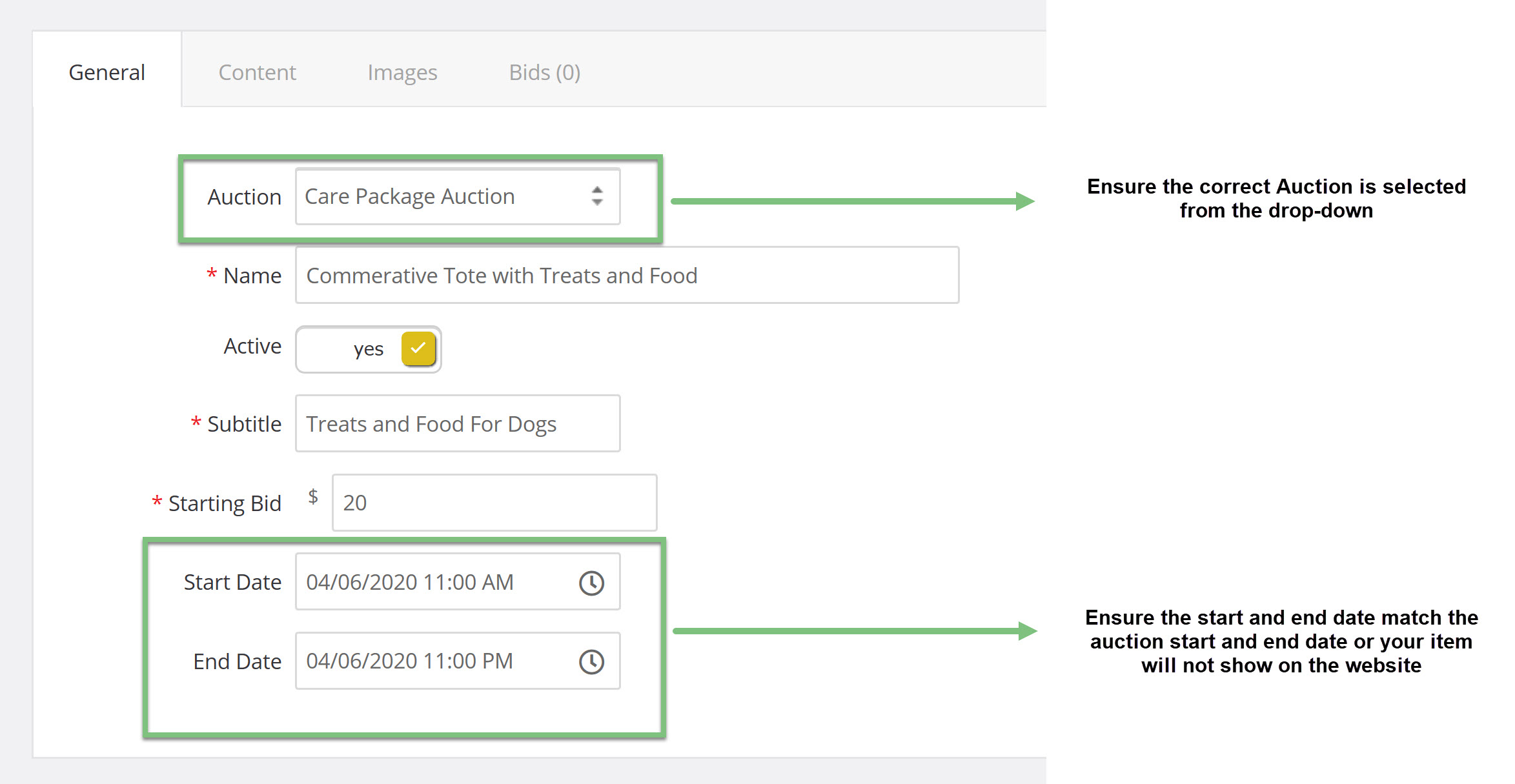 NOTE:
When you are setting the start and end date and time, please be aware that these are in eastern standard time and you will need to make adjustments depending on where you are located.
Use the content and image tabs to give your participants a description of the item.





On the images tab, enter in the images for your item. You will need to enter it for each option, small, medium, and large, as they will display differently in different parts of the auction website.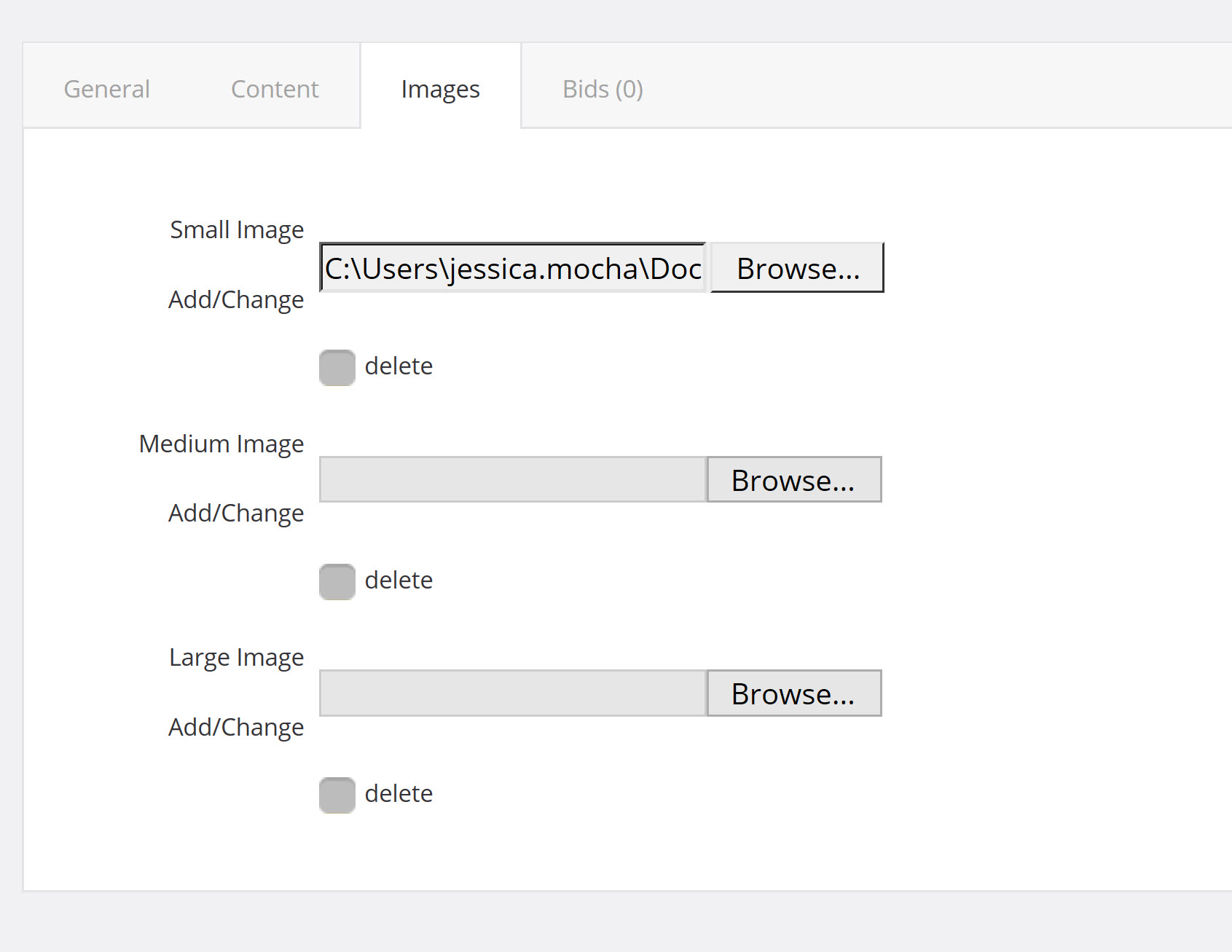 On the Bidding Tab, you will be able to override the minimum and maximum bid increments for the item. If you toggle the override on, this will change it from using the global setting of the auction to the increments you enter for this specific item. This is usefull if the item is a high value item and you want to make sure that donor are bidding higher than the global setting.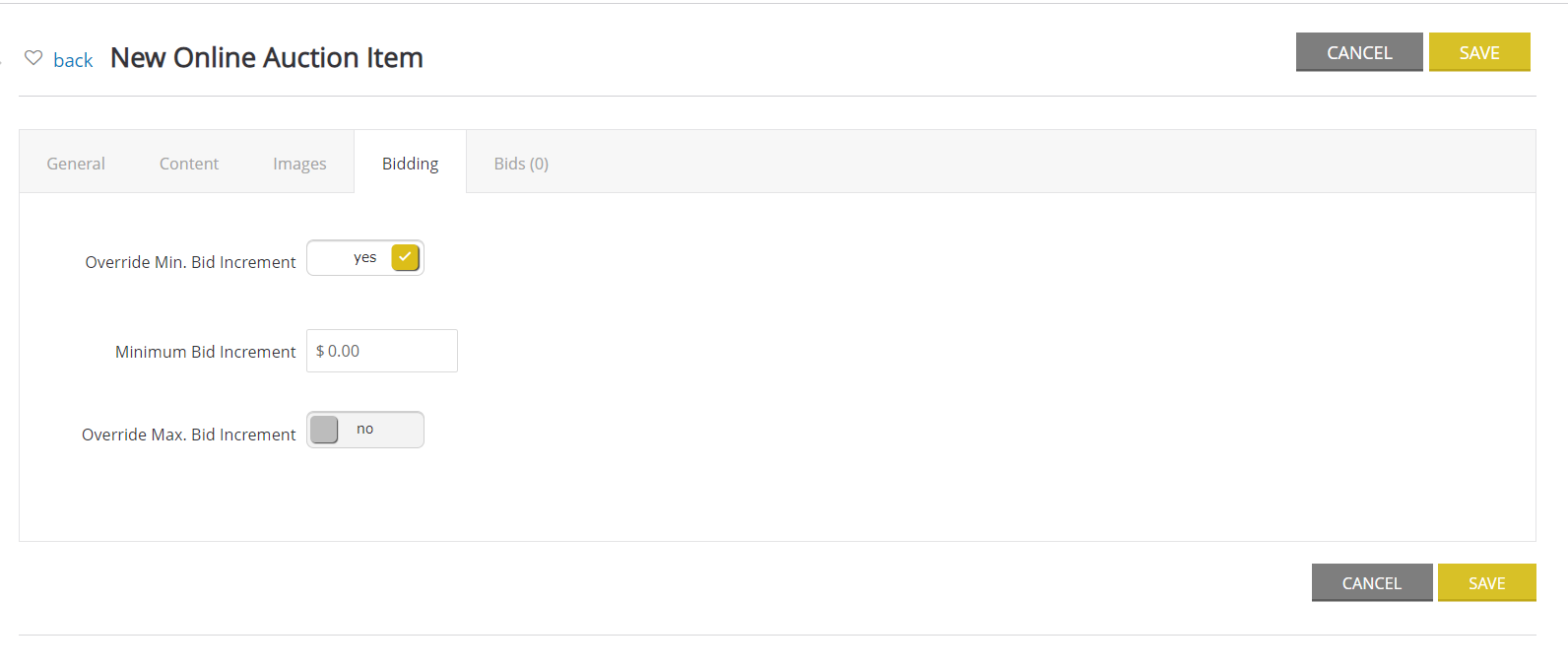 After you click save on your item, it will appear on your Items tab for your auction