How to Create an Opportunity Using the Trigger Tool

The Trigger Tool can be used to create opportunities for your donors. By creating these opportunities, you will be able to track grants that are awarded and how your donors are choosing to promote your mission.
To create a opportunity, navigate to Workflow & Automation > Workflow > Triggers > Create New. Select Create Opportunity from the dropdown

Select the query from which the contacts will be pulled from as the data source

You will need to name the opportunity and configure the general settings using the top half of the screen.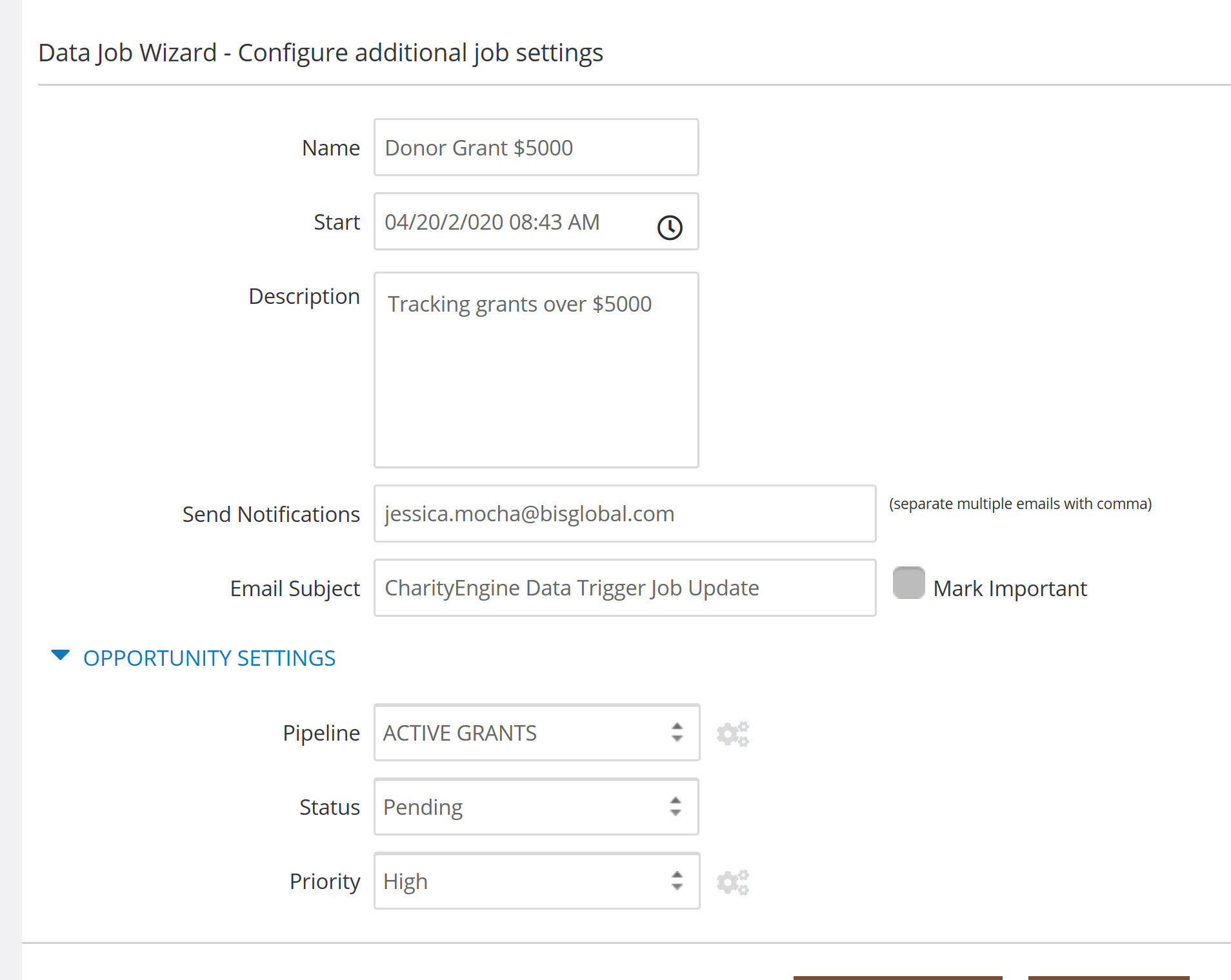 By expanding the Opportunity Settings, you will be able to configure the pipeline, status, and priority of the opportunity.

The Pipeline is what the opportunity will be tracking. A great use for opportunities is to track Grant Renewals and by setting the pipeline to Active Grants and combining a query that will pull contacts that have previously donated a specific amount, you will be able to track where your grant efforts should be focused.
You will be able to confirm all the settings prior to saving and finishing.