How to Link a Transaction to an Opportunity

Linking transactions to opportunities is recommended when an opportunity seeking financial support is successful. Linking the transaction can be done in three different ways, through the opportunity itself, when creating the transaction, or editing a transactions attributions after it has been created.
To link a transaction through the opportunity screen, navigate to the conversions screen on the opportunity.



To add a new transaction, click on Add New.



Select Transaction from the pop-up – note that for some opportunities a pledge might also make sense!



You will be navigated to create a new transaction. Once the transaction has been created, it will automatically be linked to the opportunity.


once saved, navigate back to the opportunity and you will see the new transaction.


The second way to link a transaction to an opportunity is through the transaction quick create process. Navigate to Donations > Transaction > Search & Manage > Create New.



Enter the contact and payment information for the transaction. Once on the opportunity step, any opportunities that the contact is linked with will appear.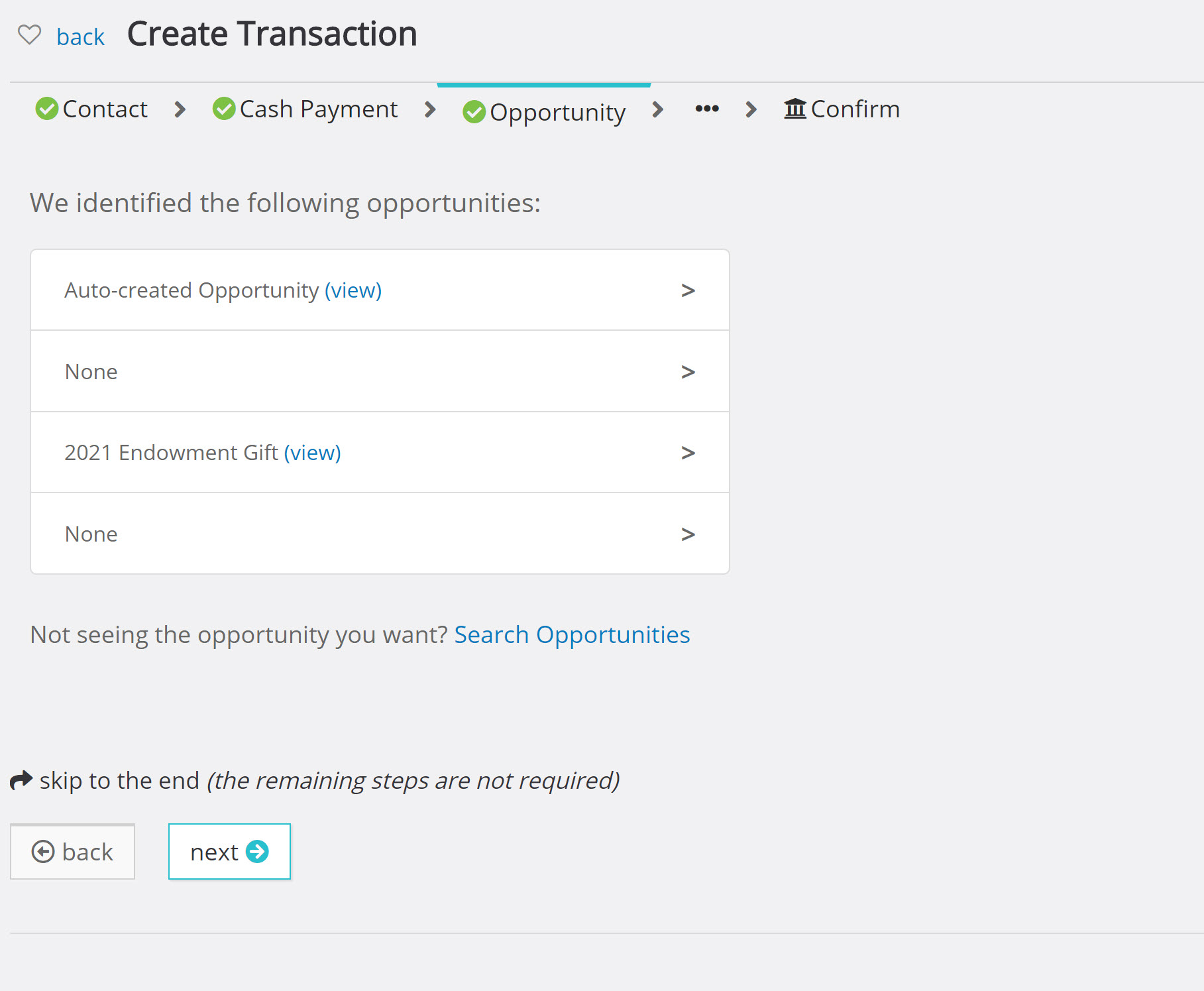 Note: if no opportunities appear, the contact is not linked to an opportunity.


Select the opportunity that you wish to link to the transaction and a check mark will appear confirming that the opportunity has been selected.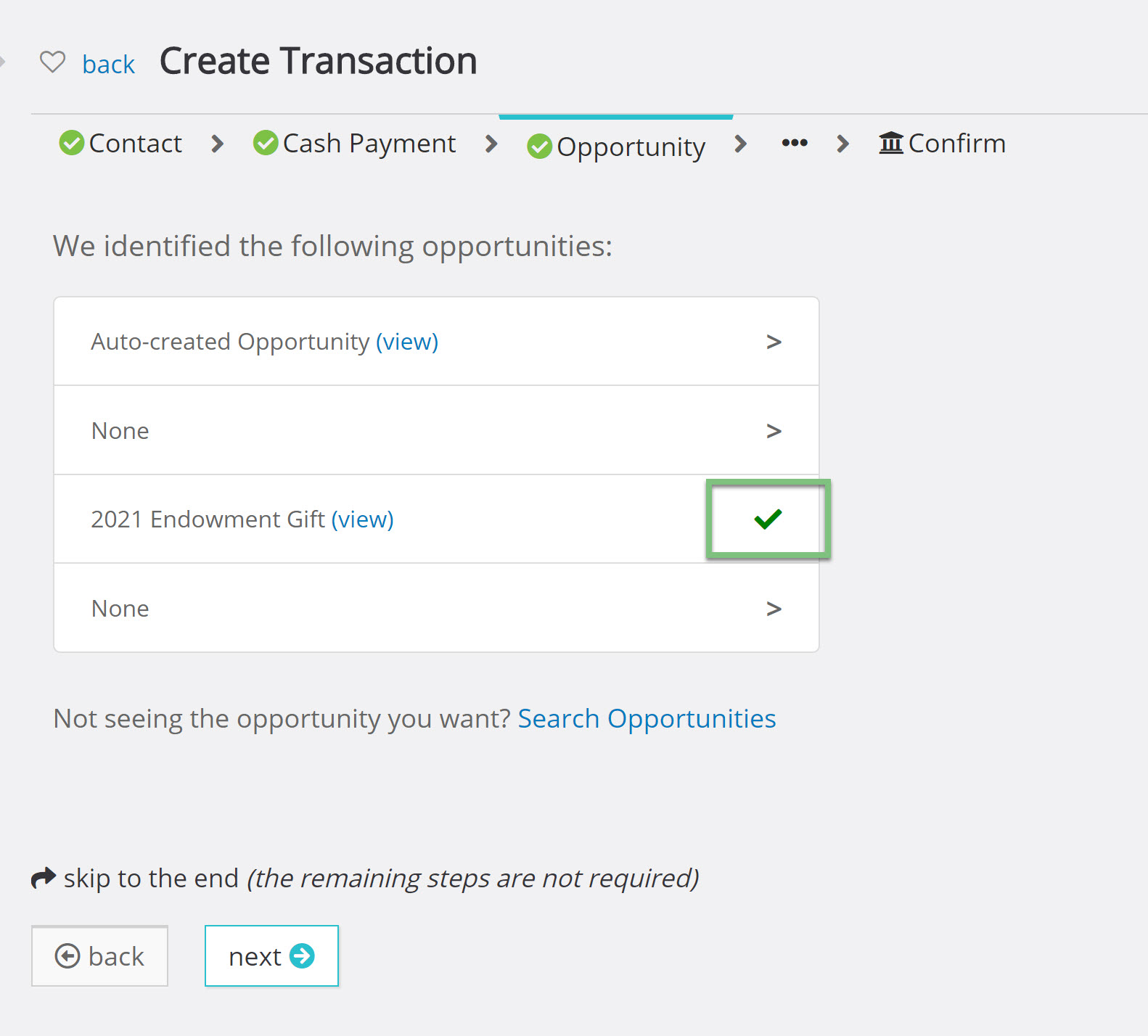 If the opportunity you wish to link does not appear, click Search Opportunities to find the opportunity you want to link.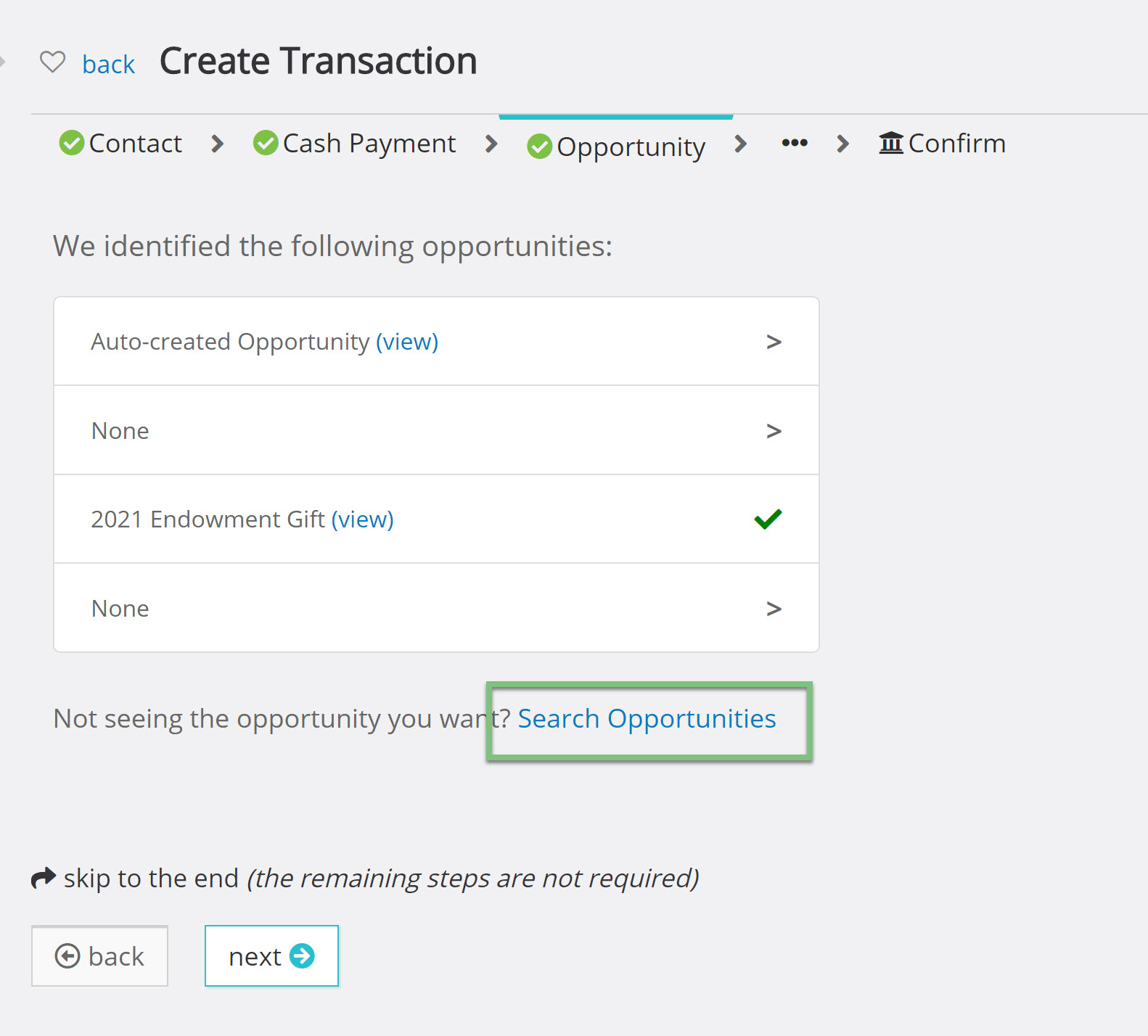 You will be able to search by the opportunity or solicitor.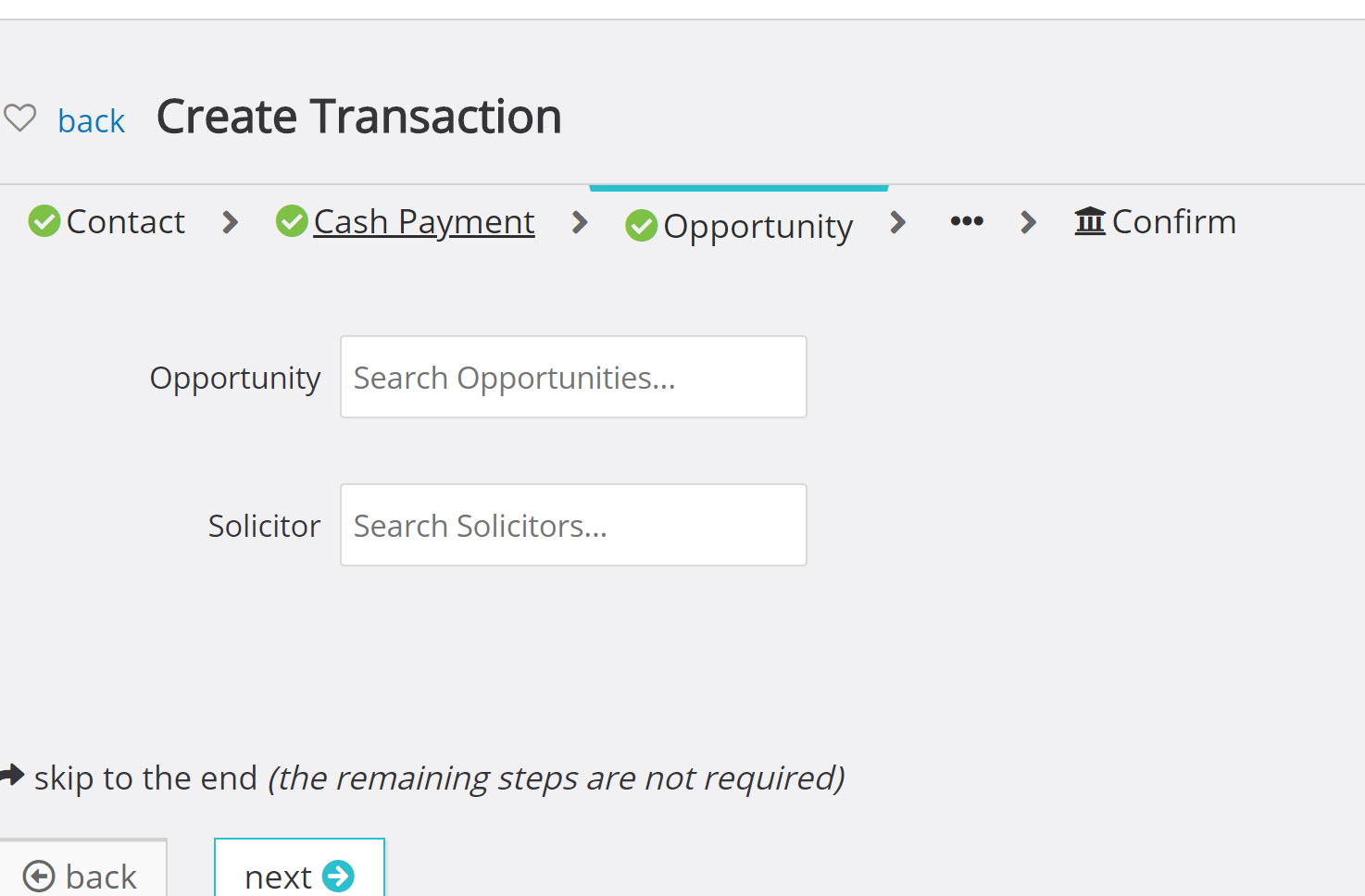 Continue creating the transaction and click save. Now your transaction will be linked to the transaction.


The third way to link a transaction to an opportunity is done by searching for an opportunity through an already existing transaction. Navigate to the transaction you wish to link and go to the Attribution Subtab under the General Tab.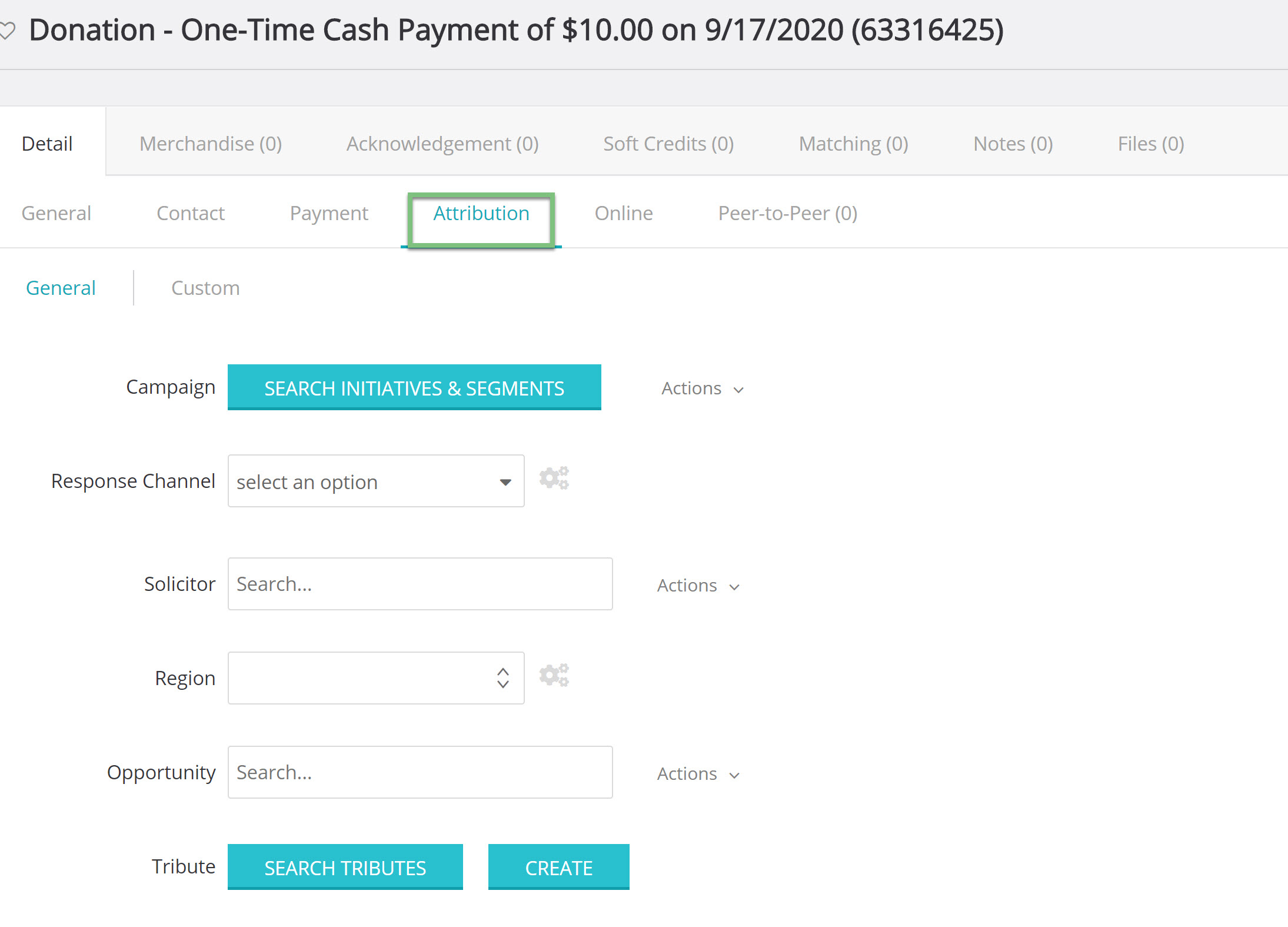 On this subtab, you can search for the opportunity or create a new opportunity for the transaction to be linked to. Use the search box to search for an opportunity.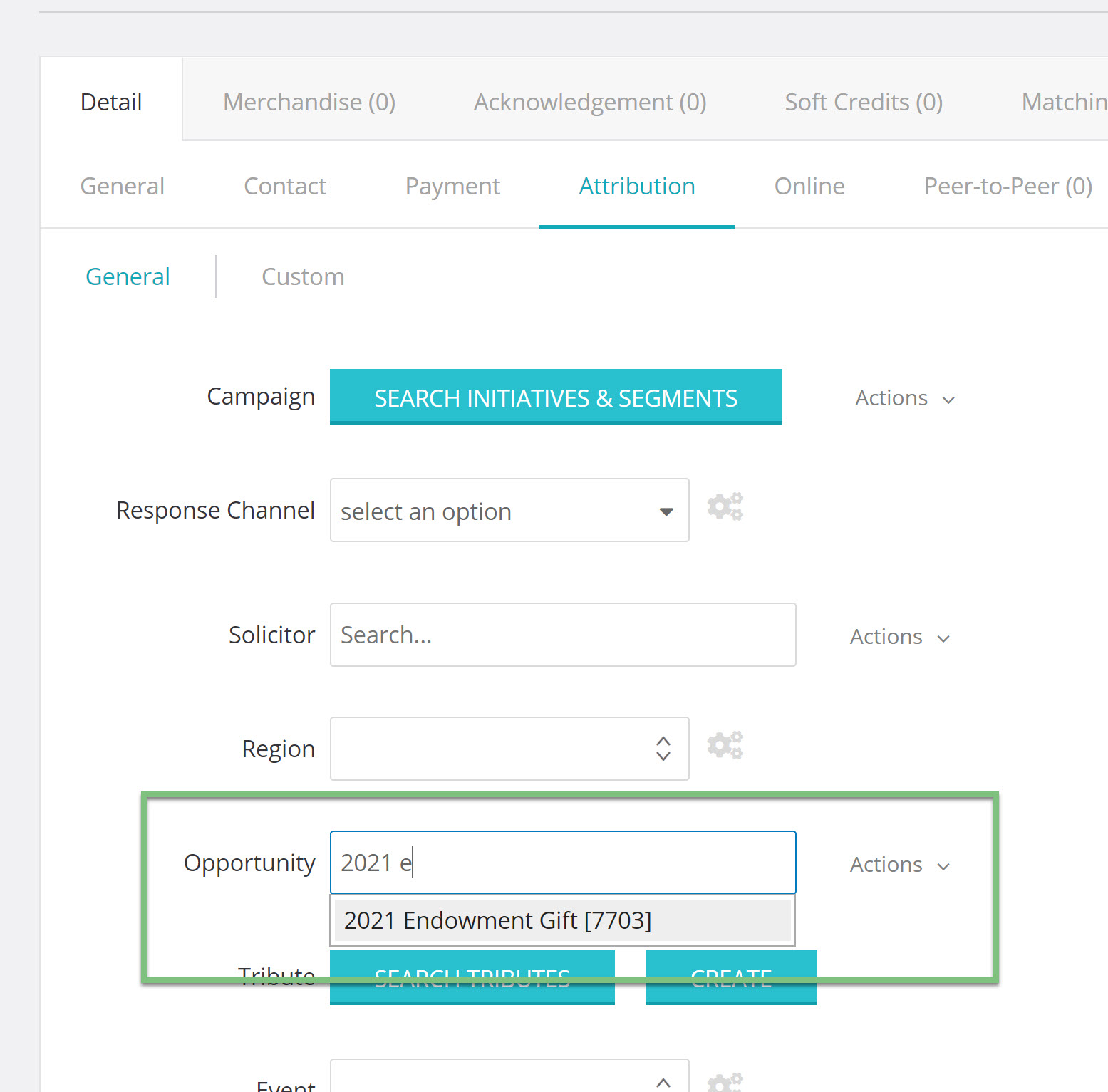 If the opportunity has not been created, click on the Action drop-down and click create.



You will be navigated to create a new opportunity that will be linked to the transaction