How to Send an Email using a List

Sending Emails to a large amount of people can be done very quickly when lists have already been created. Email lists allow contacts to receive communication that they have subscribed to through form submissions or the User Center. These lists can be very broad in topics or about a very specific topic.
If you have not already created a list and need assistance, read this article.
To use an opt-in list, navigate to Campaigns > Quick Actions > Email Blast and click the List radio button.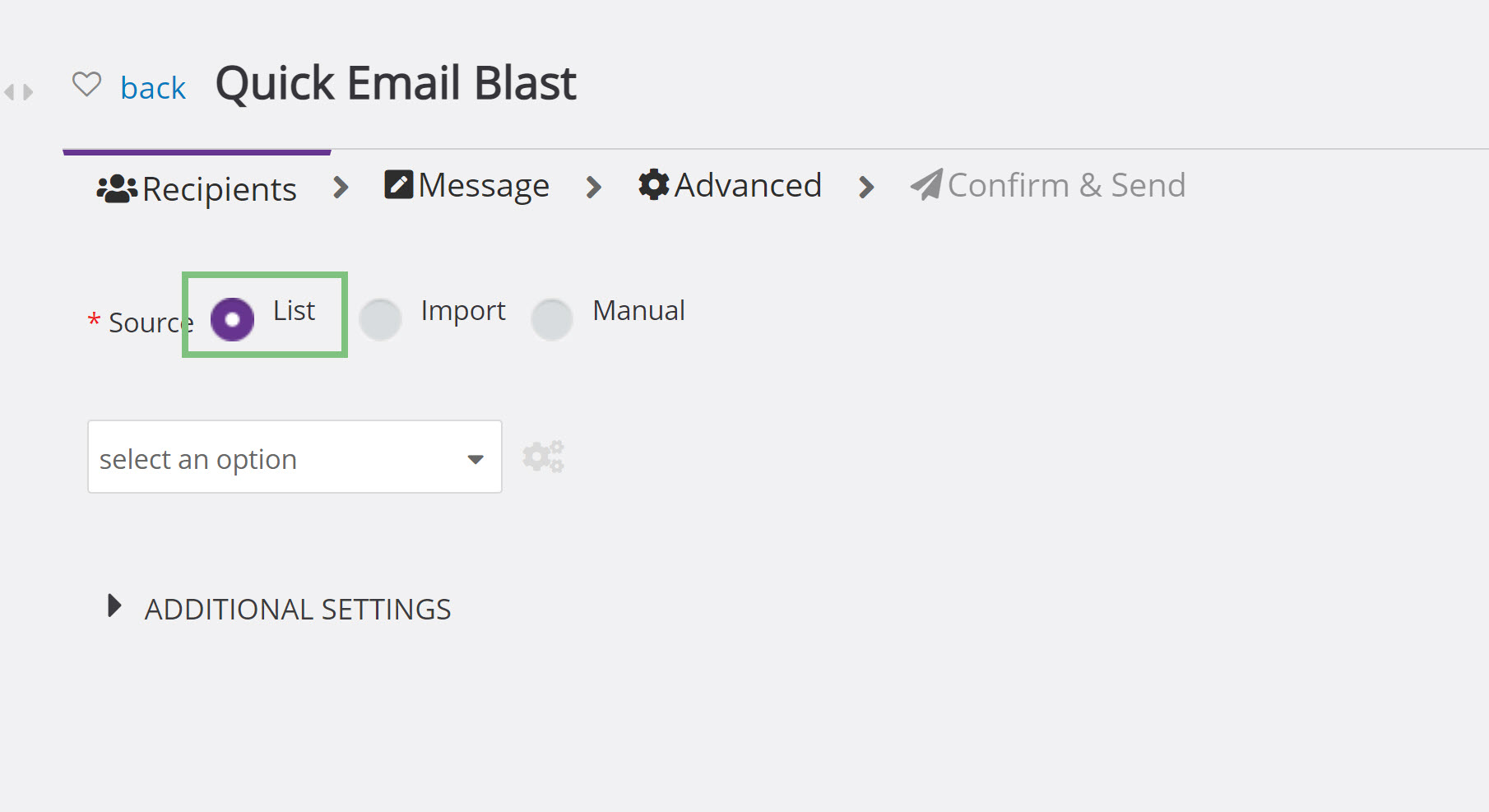 Use the drop-down to search and select the list you want to use.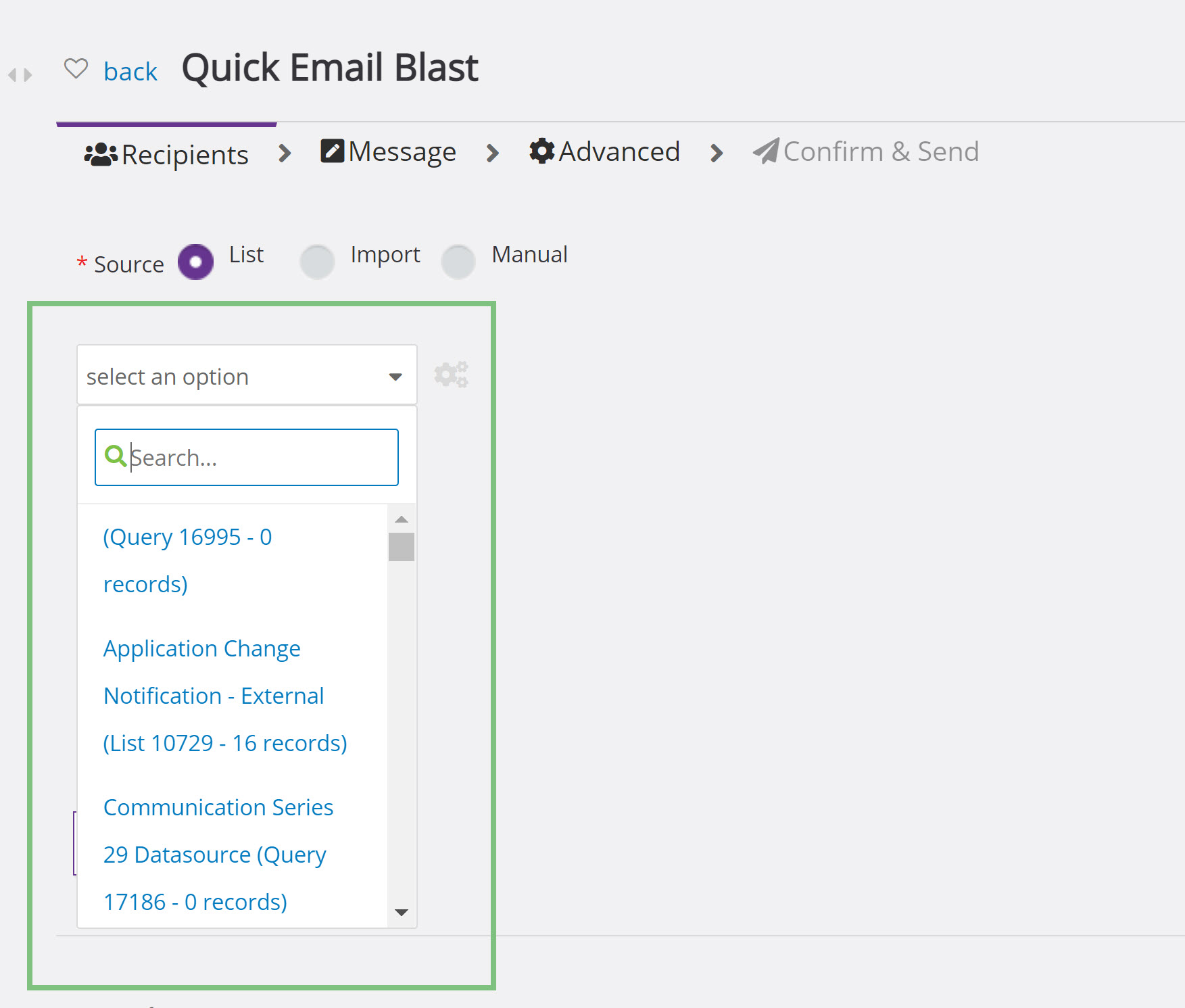 Note: the drop-down will consist of queries and opt-in lists that have been created.
Once you have selected your list, you will be able to see how many contacts are in the list in the dropdown and continue sending your email using the email builder.