Import Contact Data Job

To import contacts, navigate to Workflow & Automation > Import/ Export. Click on Create New and select Import.



Select from the drop-down where the file will be imported to, for contacts, you want to import to people. You can also import to organizations or households if that is the contact type. Like contacts should be imported together – households with households, organizations with organizations, people with people.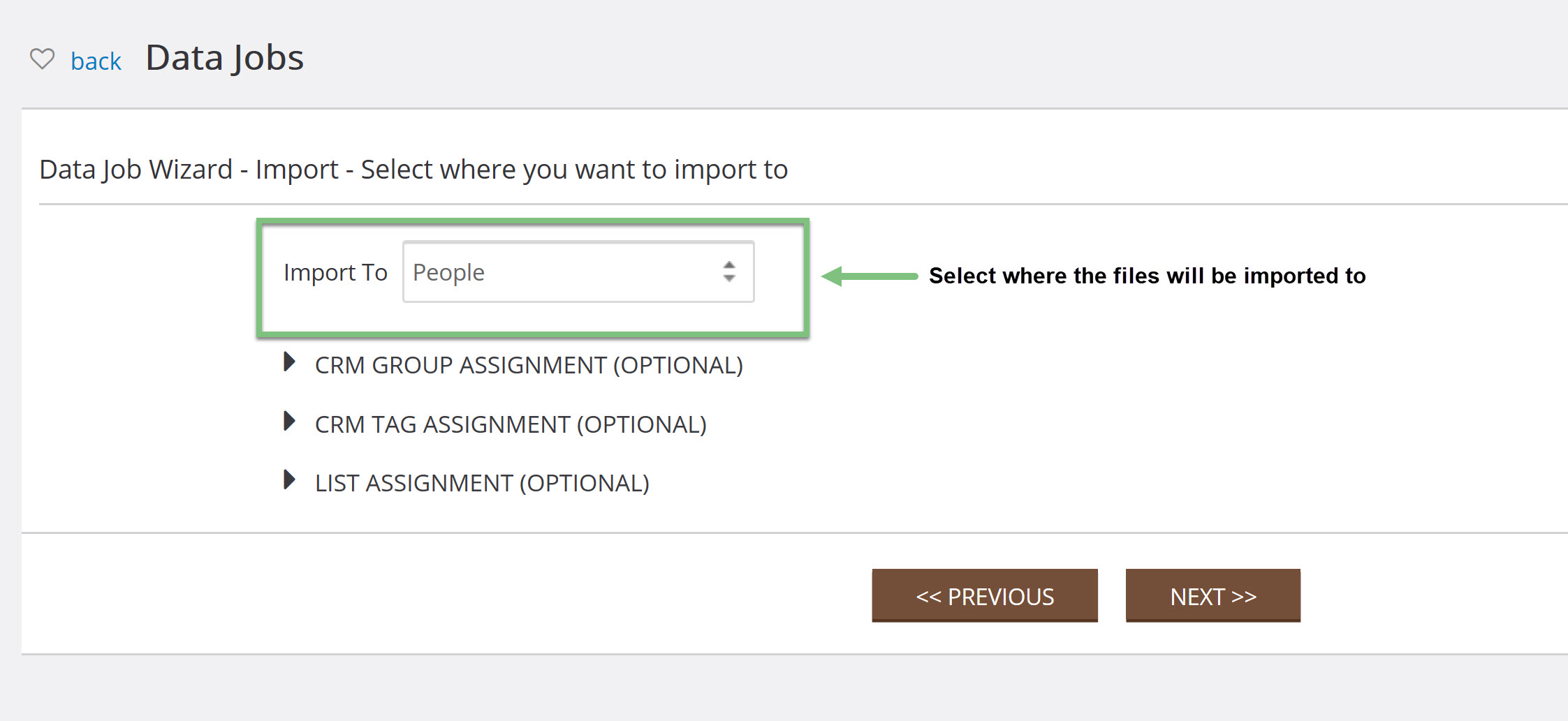 Add field sections for the import file. The fields will be dependent on the data in the file. Click Add Fields and a drop-down will appear for the field selection




Note: If you have a template saved, click Load Template to use a pre-existing template.
Your fields will appear as you select them. Use the arrows to reorder the fields and use the delete button to easily remove the field from the template.
To save the template for future use, ensure you check the box. This will allow you to save time by loading the template instead of adding the fields one by one.






If you have not already created a file to import, download the import template. This will create an Excel document where you can enter your contact information.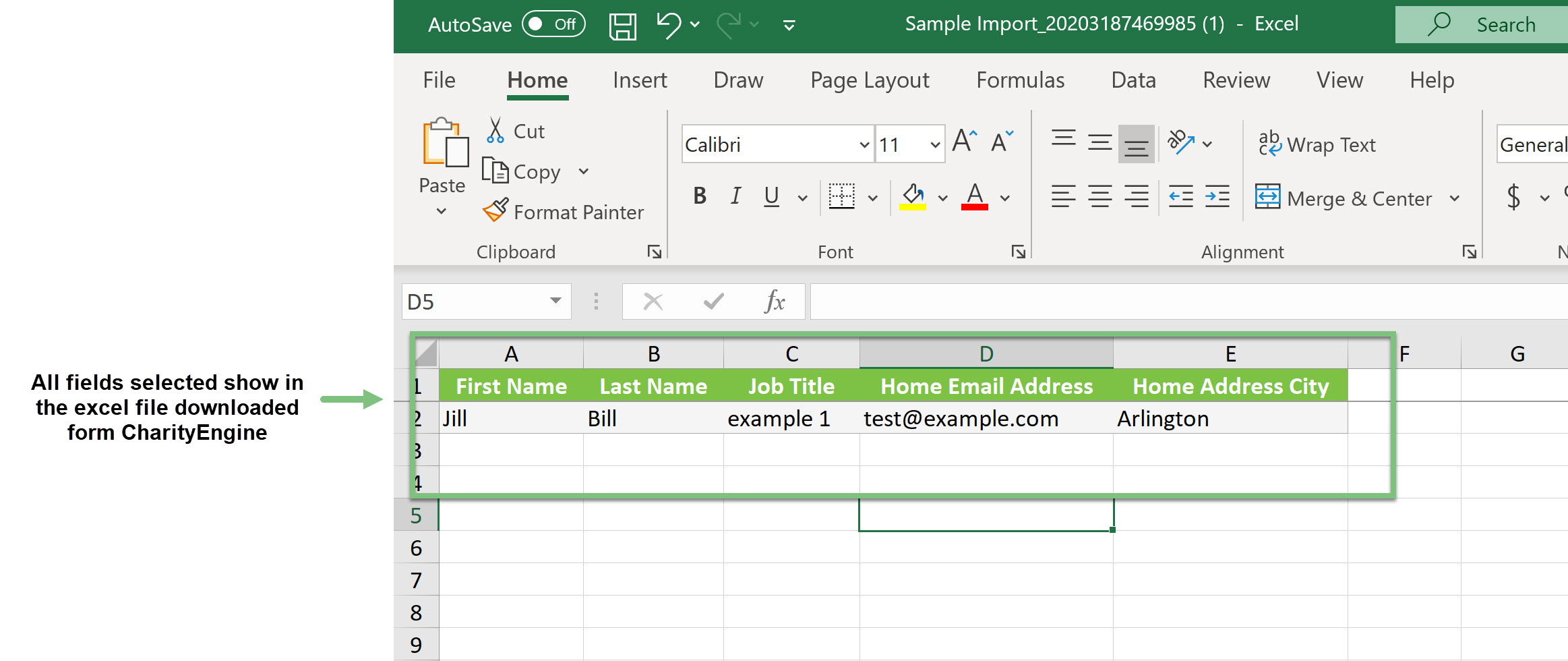 Note: when saving the file, ensure you save it as a Tab Delimited (Excel) file to match the file type in CharityEngine.
Browse your computer for the document and upload it to the CharityEngine Database.





Once the file has been uploaded, you will have the ability to name, add a description and enable contact matching within the CharityEngine Database. For best practices, CharityEngine does suggest to enable contact matching when importing contacts.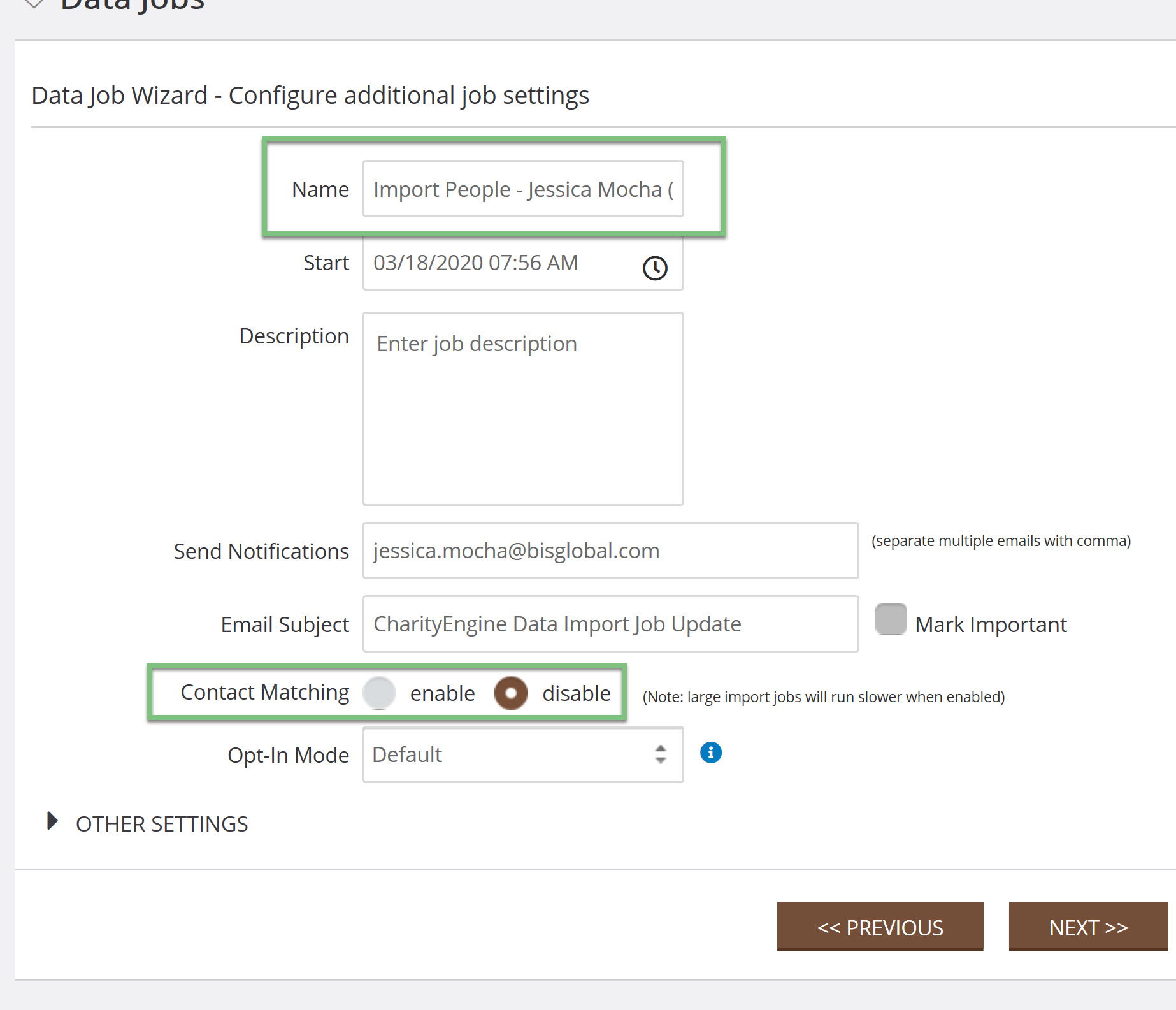 Confirm your job settings and click finish to start your Data job import.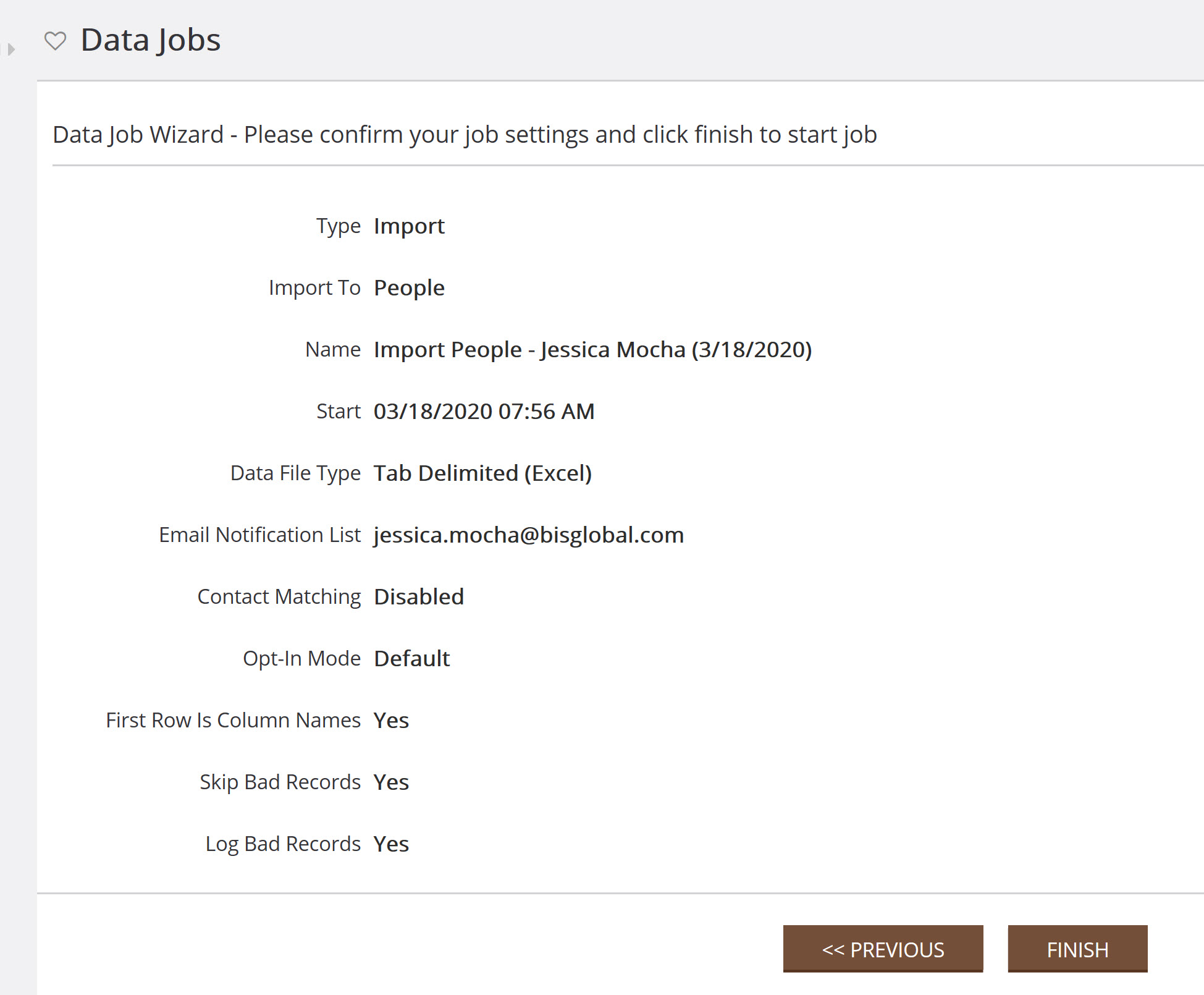 A pop-up will appear that will prompt you to View the Job Status, Schedule Job, or Import More Data.





By clicking View Job Status, you will be able to monitor the import. CharityEngine will show you if the import has finished or still processing, if it was successful or if it was a bad record, how many contacts were imported, if any contacts matched, and if any contacts were updated.




If you import a contact and a field is missing, for example, you have selected first name in the field selection, but the file you imported does not contain a first name, it will be a bad record and your contact will not import.





By clicking the number next to Bad, you will be able to see the file error. this will appear in a NotePad pop-up advising you what error was made. once you have found the error, you will be able to fix your file and try to import again.