Managing Memberships

Once a membership has been created, you may have to manage it to ensure all the data, such as payments are correct, especially if the billing is manual.
If you need assistance with the first four tabs (General, Contact, Billing, and Attribution) please read Creating a New Member
To manage a membership once it has been created, navigate to Contacts > Members > Search & Manage and search for the membership you want to manage. Under Actions you will be able to perform a variety of tasks such as manage the membership, change the status, send an email to the contact, change the billing date, cancel the membership, view all payments, and delete the membership.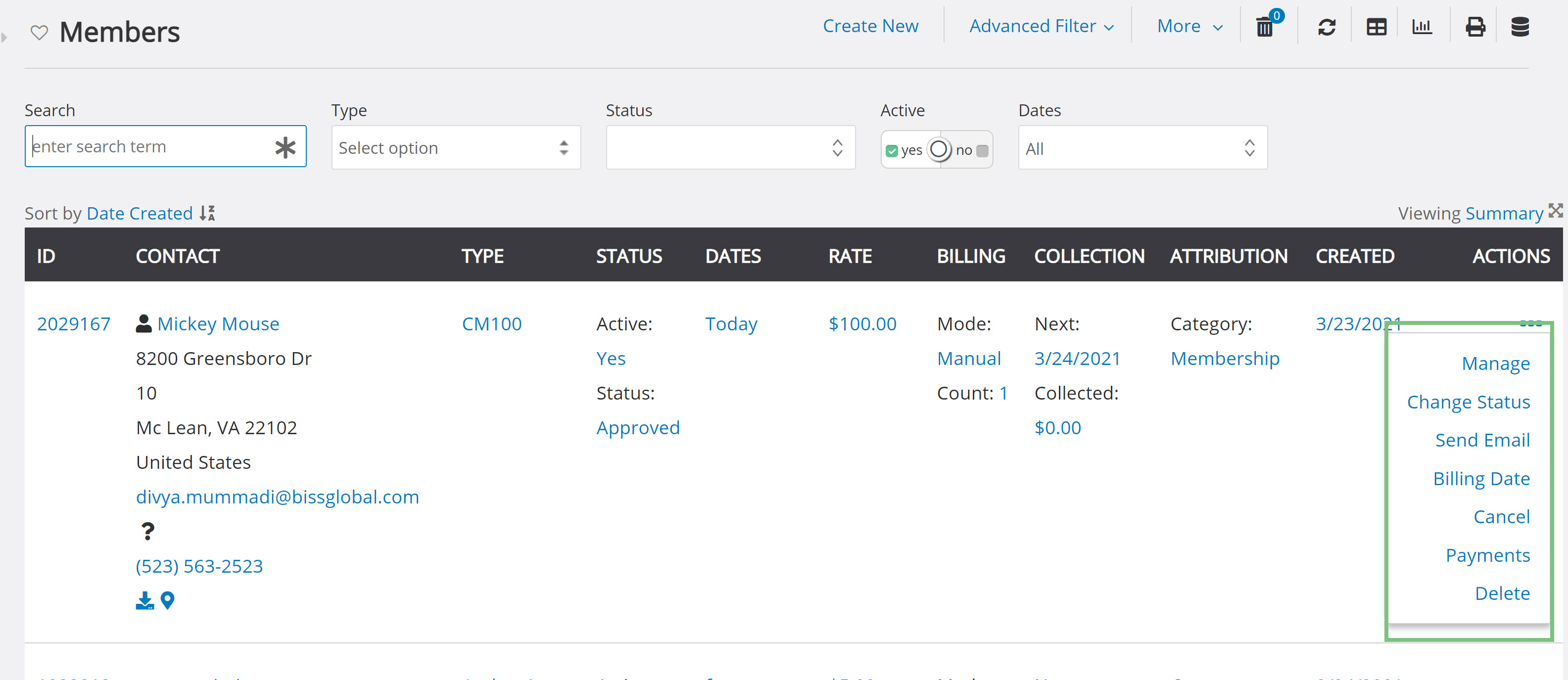 Manage to view the membership configurations.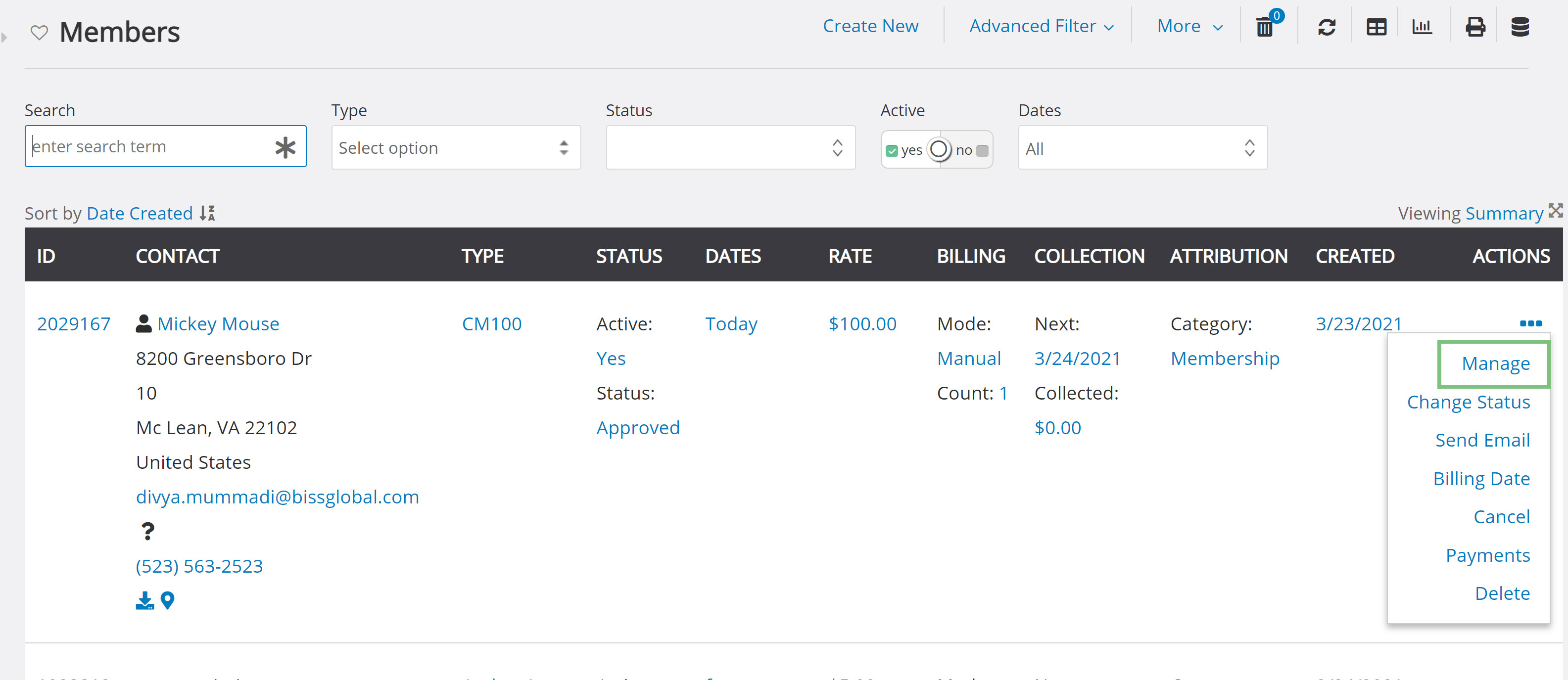 Invoices Tab
On the invoices tab, you will be able to manage all transactions that have been attributed to the membership as well as create new payments.

To manage existing payments click Manage under Actions.



You will then be navigated to the dues screen and be able to configure the payment.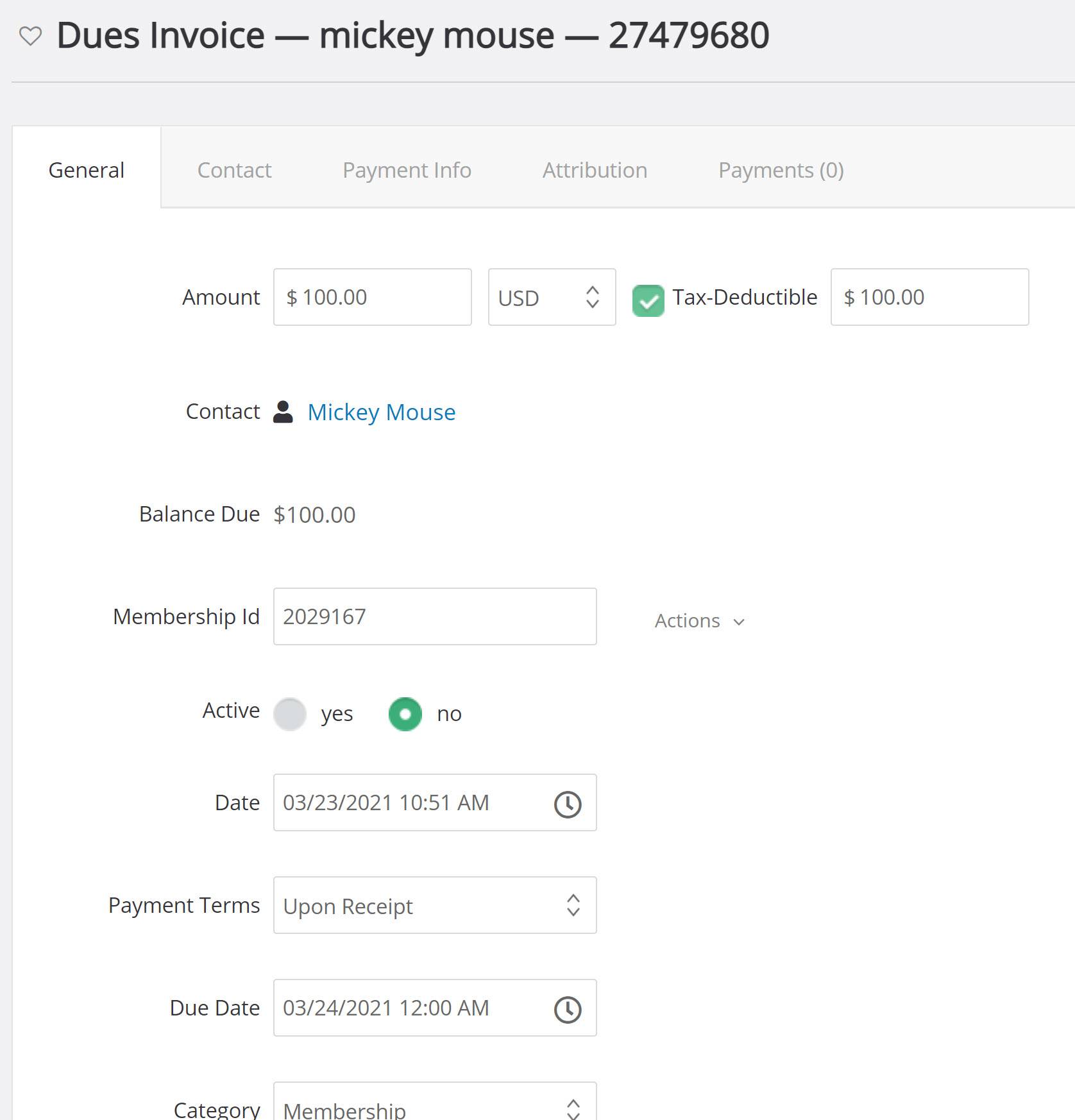 On the dues screen, you will be able to configure general settings such as the amount and due date, as well as center payment information on the Payment info tab such as a check number.



If the membership is set for manual billing, you will also be able to create the transaction on the payments tab by clicking add new.



Payments Tab
On the payments tab, you will be able to view any payments that have been collected form the member. It is important to differentiate between an invoice and a payment, just because there is an invoice, does not mean a payment has been collected.
For existing payments, you will be able to manage the individual transaction, send an acknowledgement, delete the transaction, and update the contact record.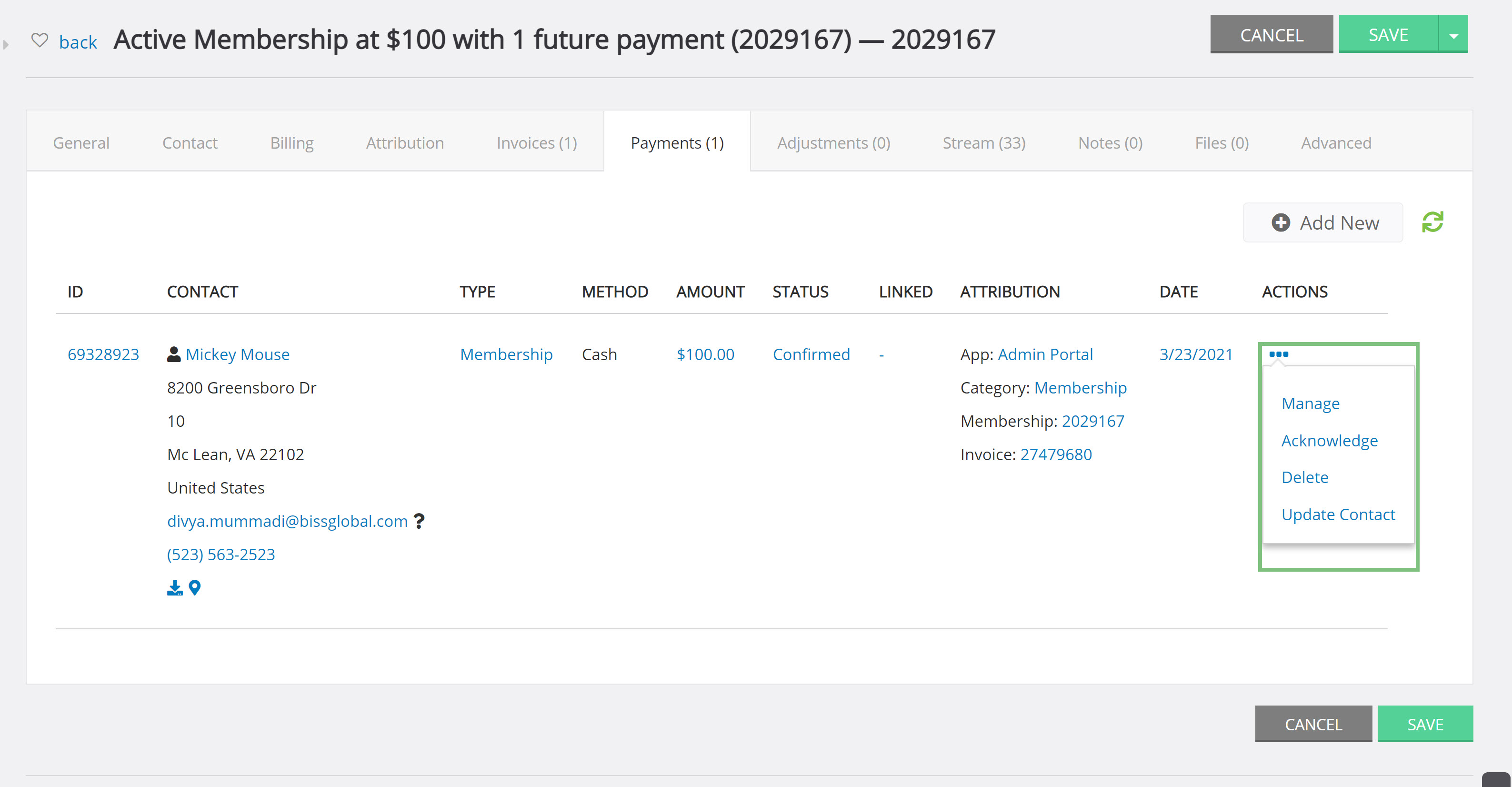 You can also create a new payment by clicking Add New.