Merging Contacts in Bulk

Removing duplicate contacts is a part of good data hygiene and merging them is a great way to keep your contact list tidy. If you have a lot of duplicate contacts, it will take time to merge every single one of them, however by using data jobs, you can merge contacts in bulk.
Tip: A quick way to pull this bulk list together is to use the export available on the Dupe People, Dupe Households and Dupe Organizations listing screen.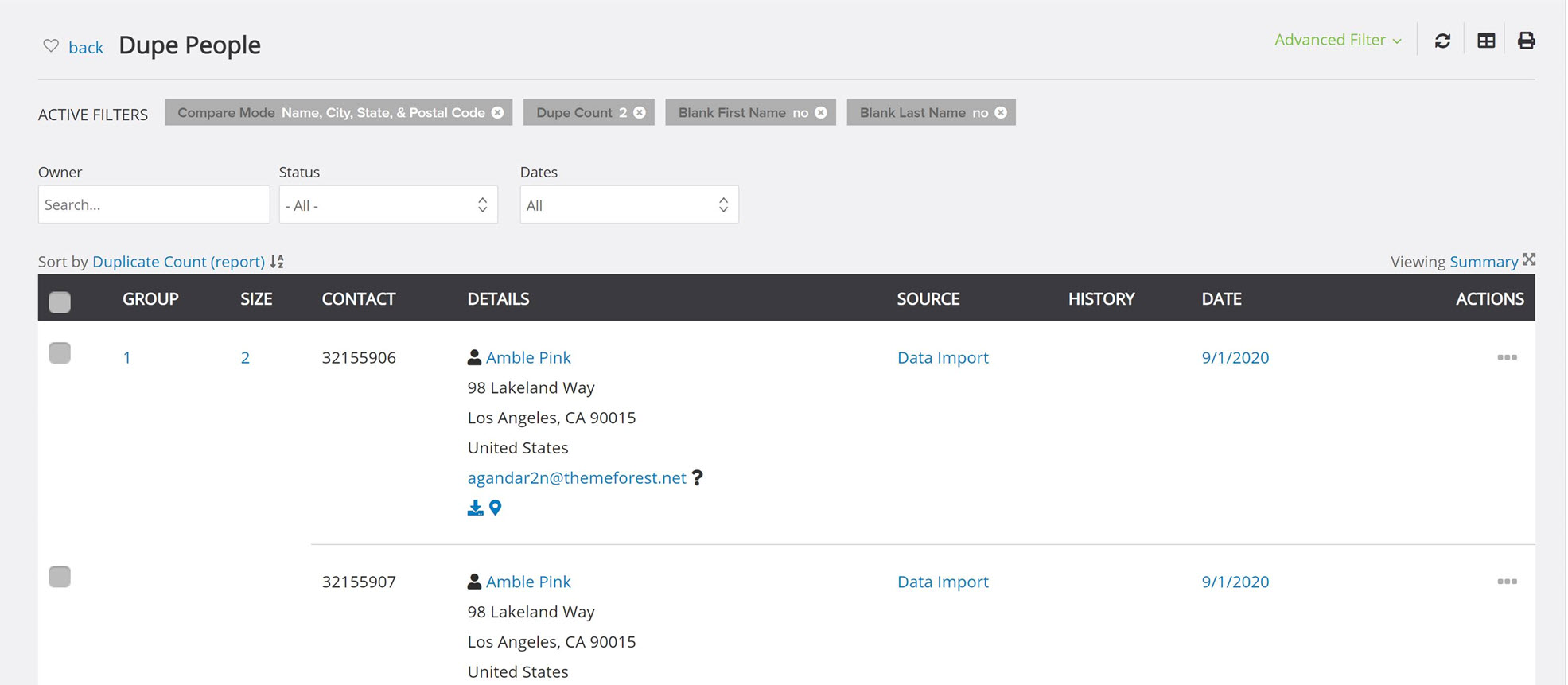 To merge contacts in bulk, navigate to Automation & Workflow > General > Import & Export and select import from the create new drop-down.



Select Bulk Contact Merge from the Import To drop-down.



Add the Survive Contact Id and Sacrifice Contact Id fields.



Note: contacts listed under the survive column will contain the main contact information and contacts listed in sacrifice will be merged with the main contact.
Your Excel Workbook should like similar to the below with the two columns for the fields. Place the contact Ids for the main contact under survive and the contacts you want to merge under sacrifice.


Note: Note that contacts cannot be unmerged so merge your data carefully.
Click on Upload File and then browse your computer for the excel workbook.



Confirm the data job and click finish. Click view job status to confirm the merge was completed.