Before you are able to create an integration between your Quickbooks online account and your CharityEngine dashboard, you'll need to locate your Quickbooks API keys. If you do not know how to locate or create these, this may be a helpful article from the Intuit Developer website; Integration with QuickBooks Online API
Once you have located your Quickbooks API key, follow these steps to configure your Quickbooks Integration within CharityEngine
Sign into your Quckbooks Online account and keep the window open in a separate window.
Log into your CE Dashboard
Navigate to Configuration > Integrations > Quickbooks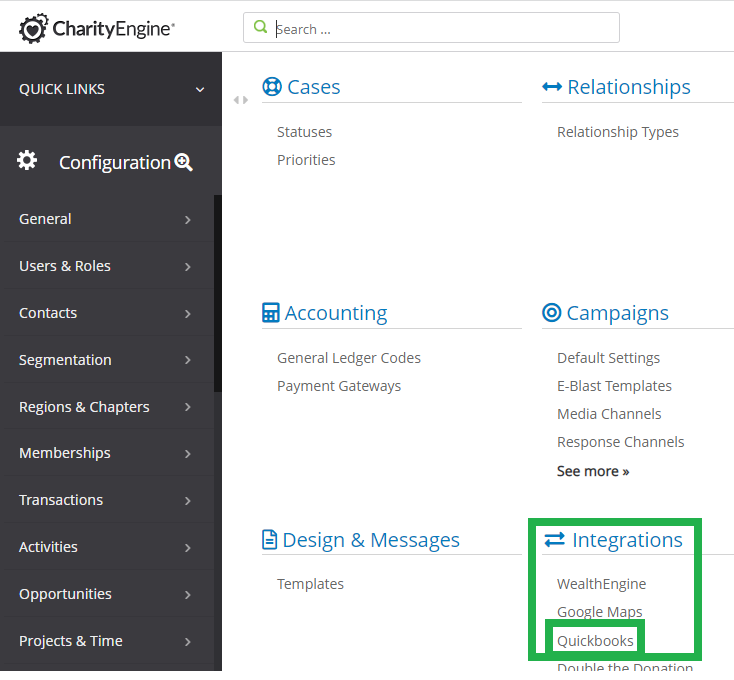 Click connect to Quickbooks
Select the Deposit Account- choose the back account funds are deposited to.
Select the Sync GL Code – this will be a base GLcode or a 'catch all' code. If you have any forms or campaigns set up to go into a different GL code they will override this.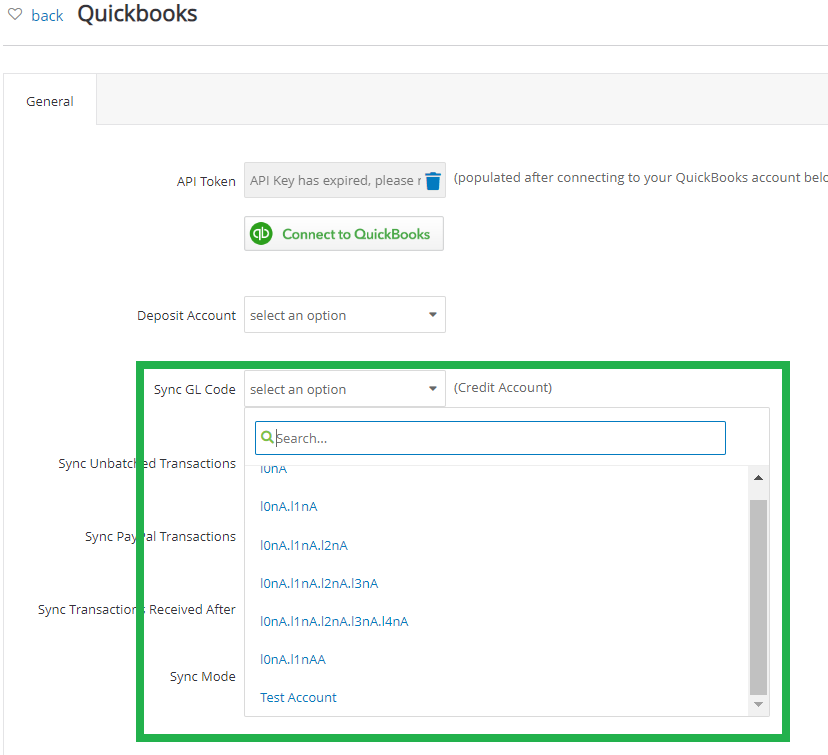 Toggle Sync Unbatched Transactions to 'Yes'
Sync Transactions Received After – Select the start date.
After you complete these steps, you will want to set up a sync job. Here are those steps;
Navigate to the Automaton & Workflow part of the application
Synchronization > Sync Events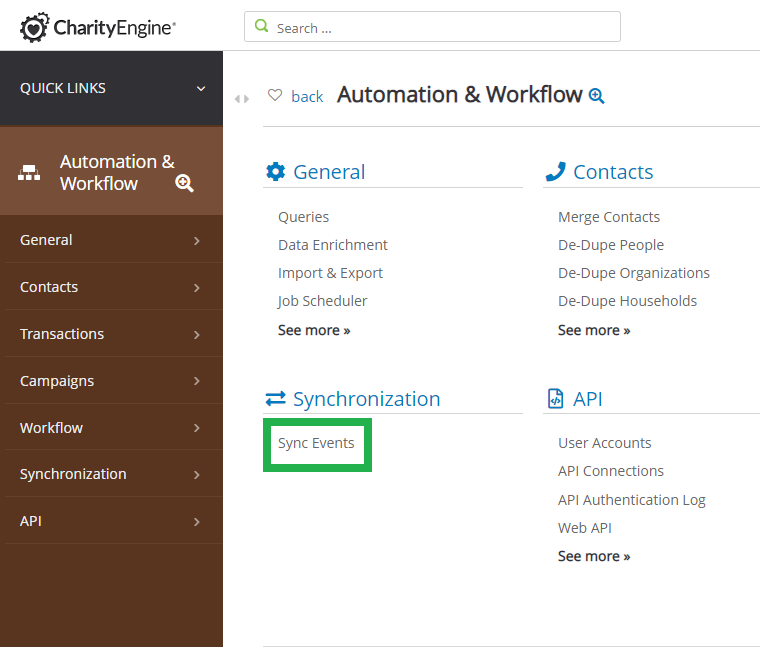 Click Create New at the top right
Type = Quickbooks Sync > Next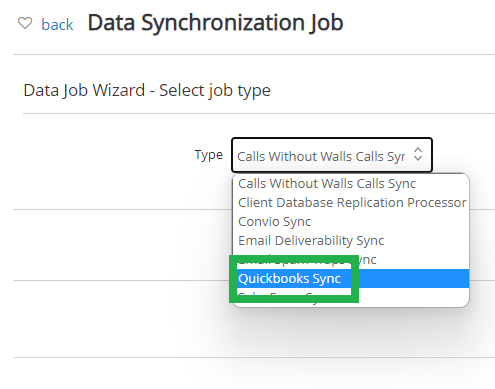 Name the event> Select the start date> input email addresses to send the job to > click next > Finish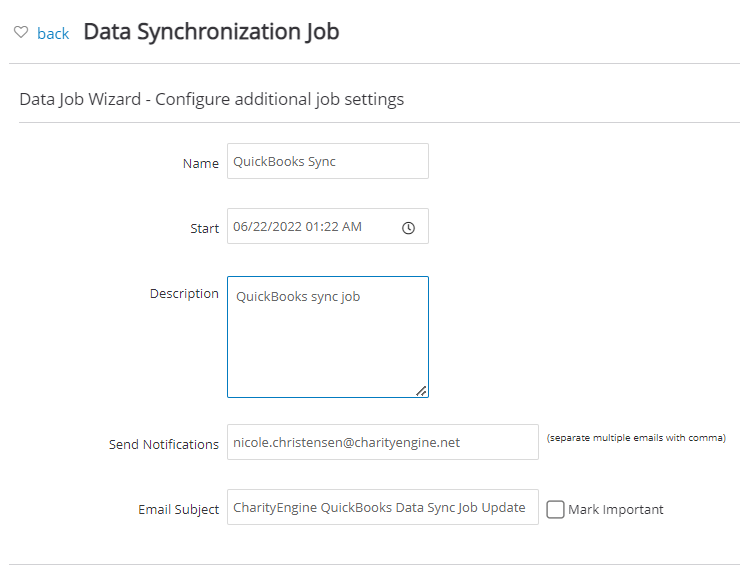 Now you'll see this in the sync events. From here you can schedule the job to run for a later date, run the job immediately, or change the settings of the job.