Removing Tribute from a Transaction

To remove a tribute from a transaction, navigate to Donations > Tributes > Search & Manage and locate the tribute you wish to remove from the transaction. Click on the Id to manage the tribute.



On the transactions Tab, you will see all transactions the tribute is linked with.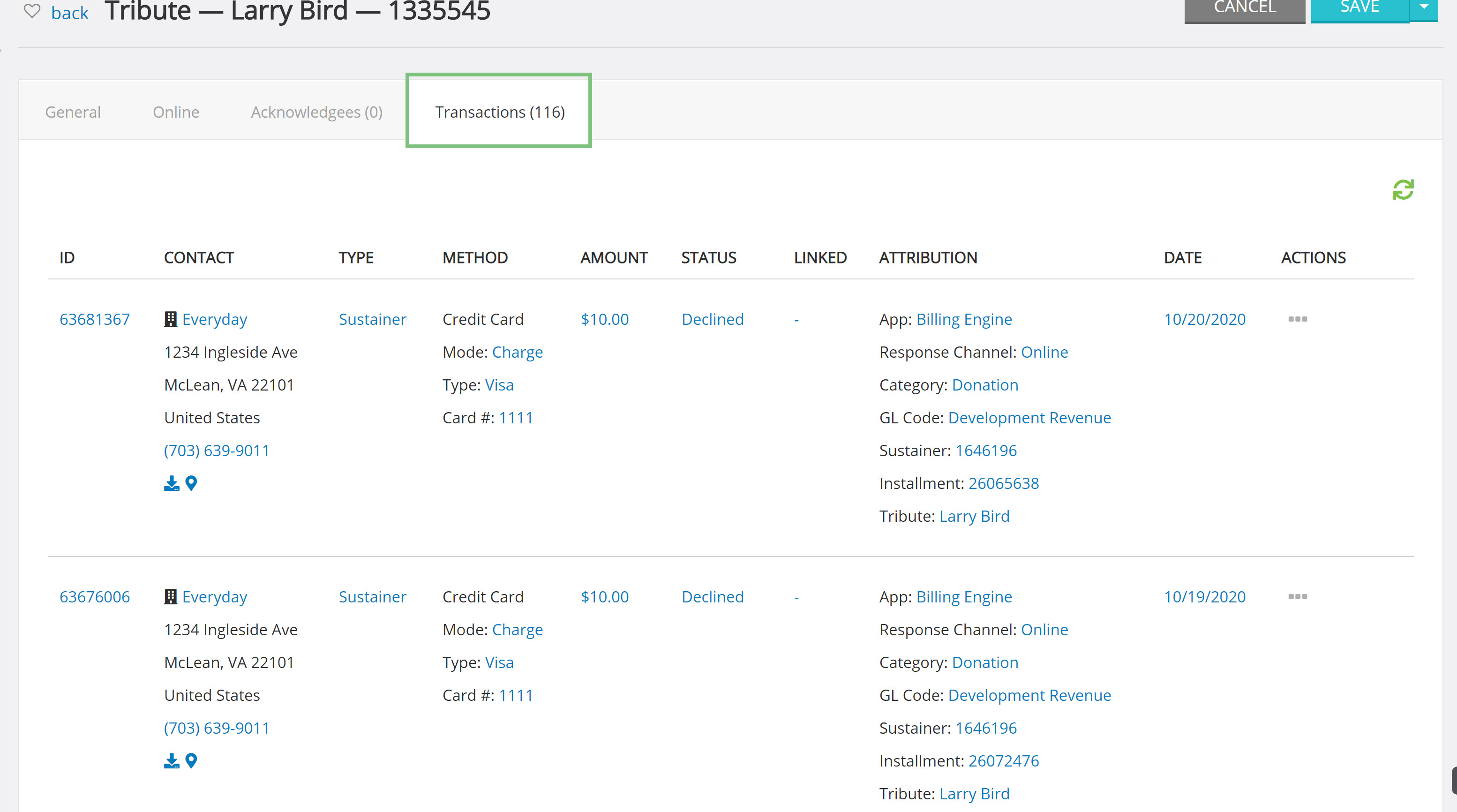 To remove the tribute from the transaction, click Manage under the Actions column.



You will be navigated to the transaction. Under the Attribution sub tab you will see that the tribute is linked with the transaction.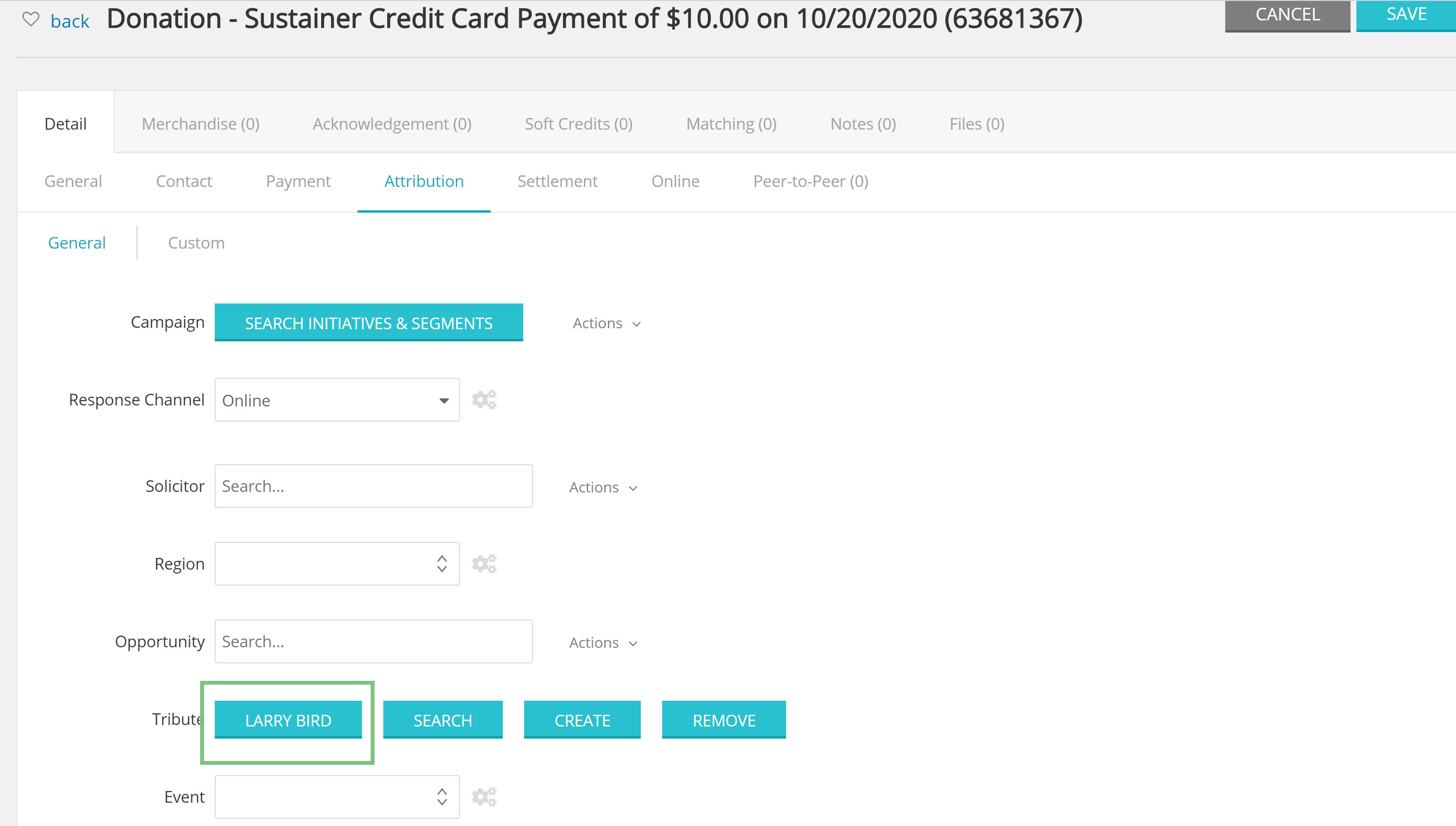 To remove the tribute from the transaction, click Remove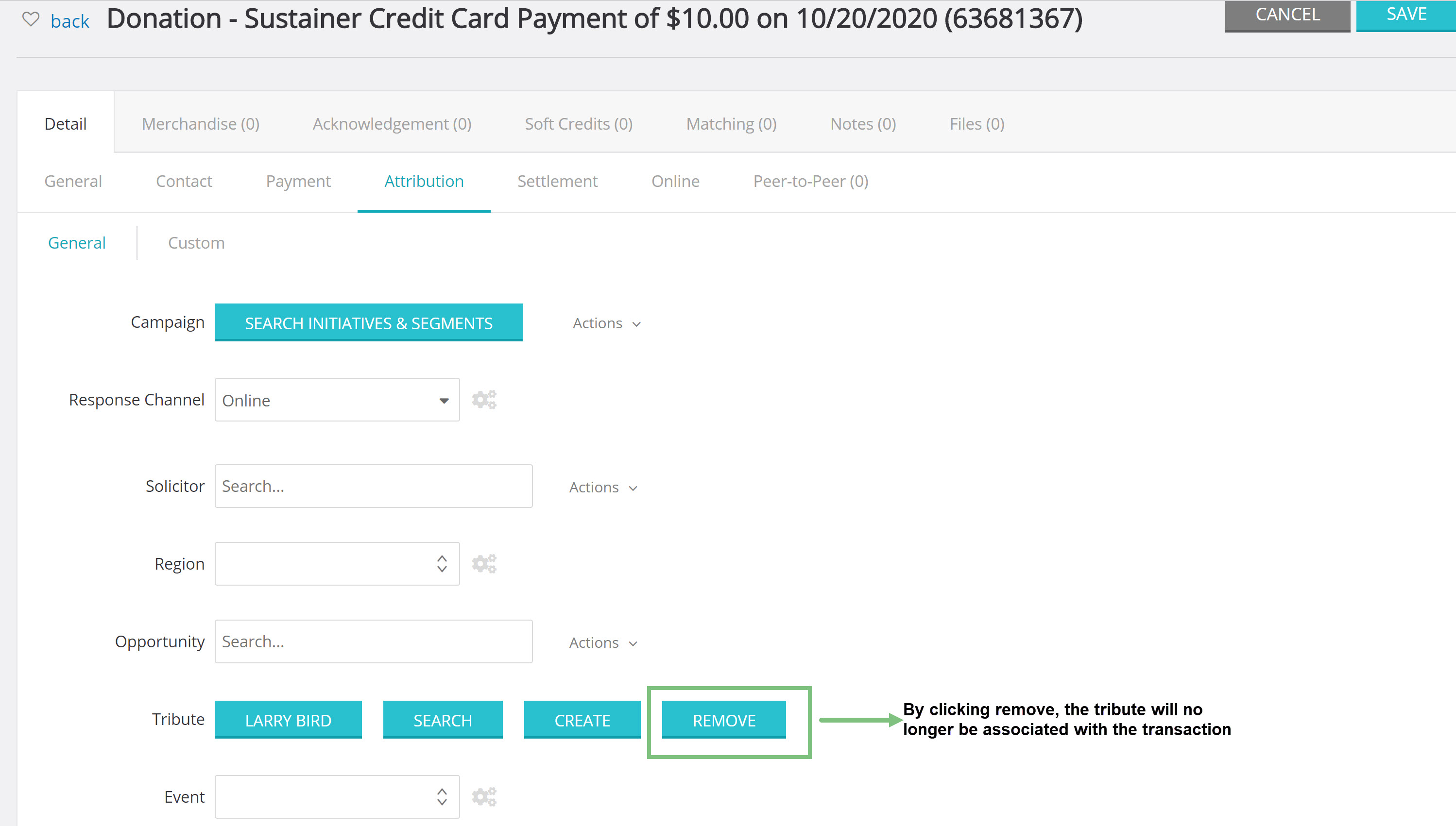 Click Save and the tribute will no longer be displayed. You will be able to create or add a new tribute using the Search Tribute or Create buttons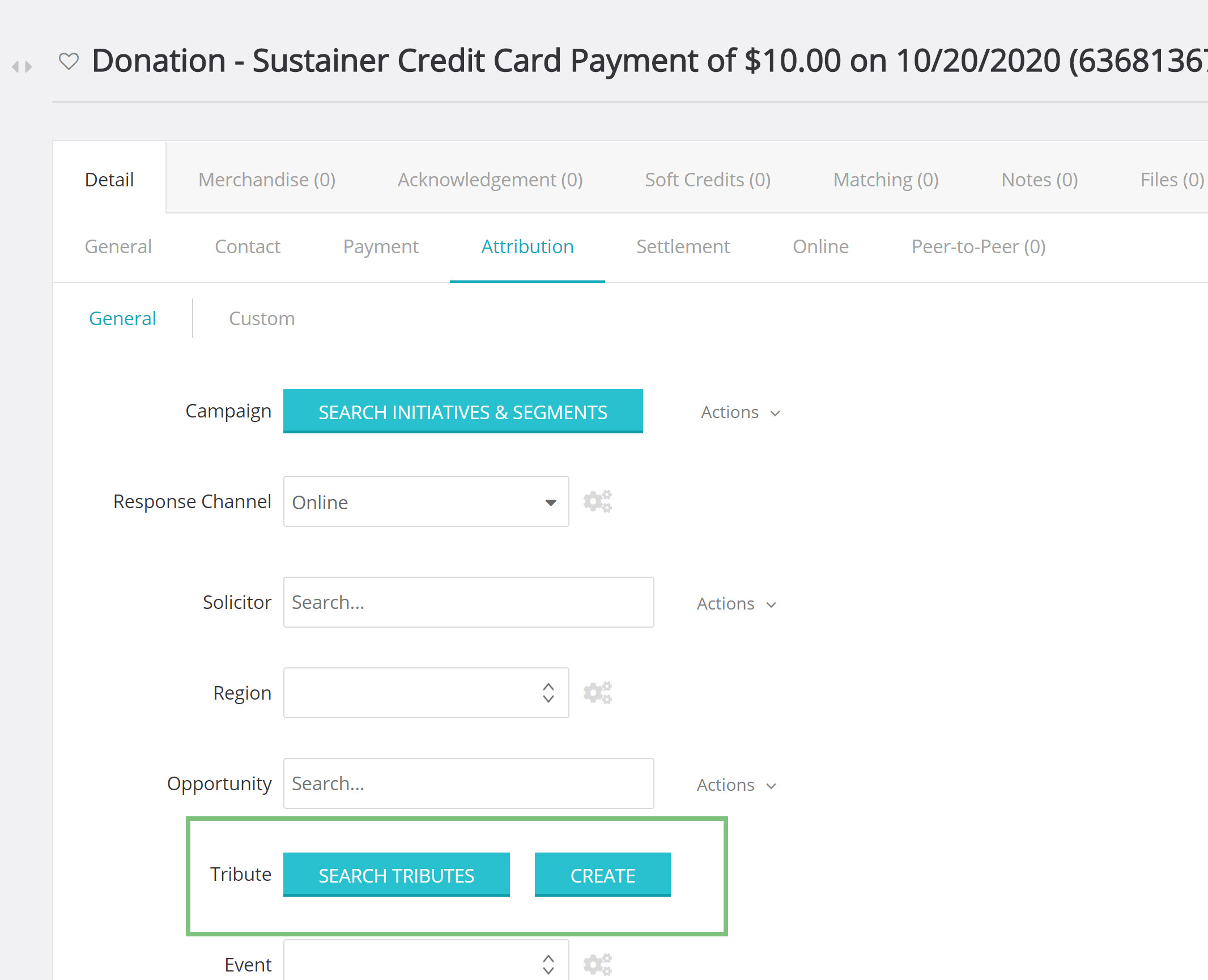 By navigating back to the tribute Id, you will also notice that the transaction is no longer linked to the tribute.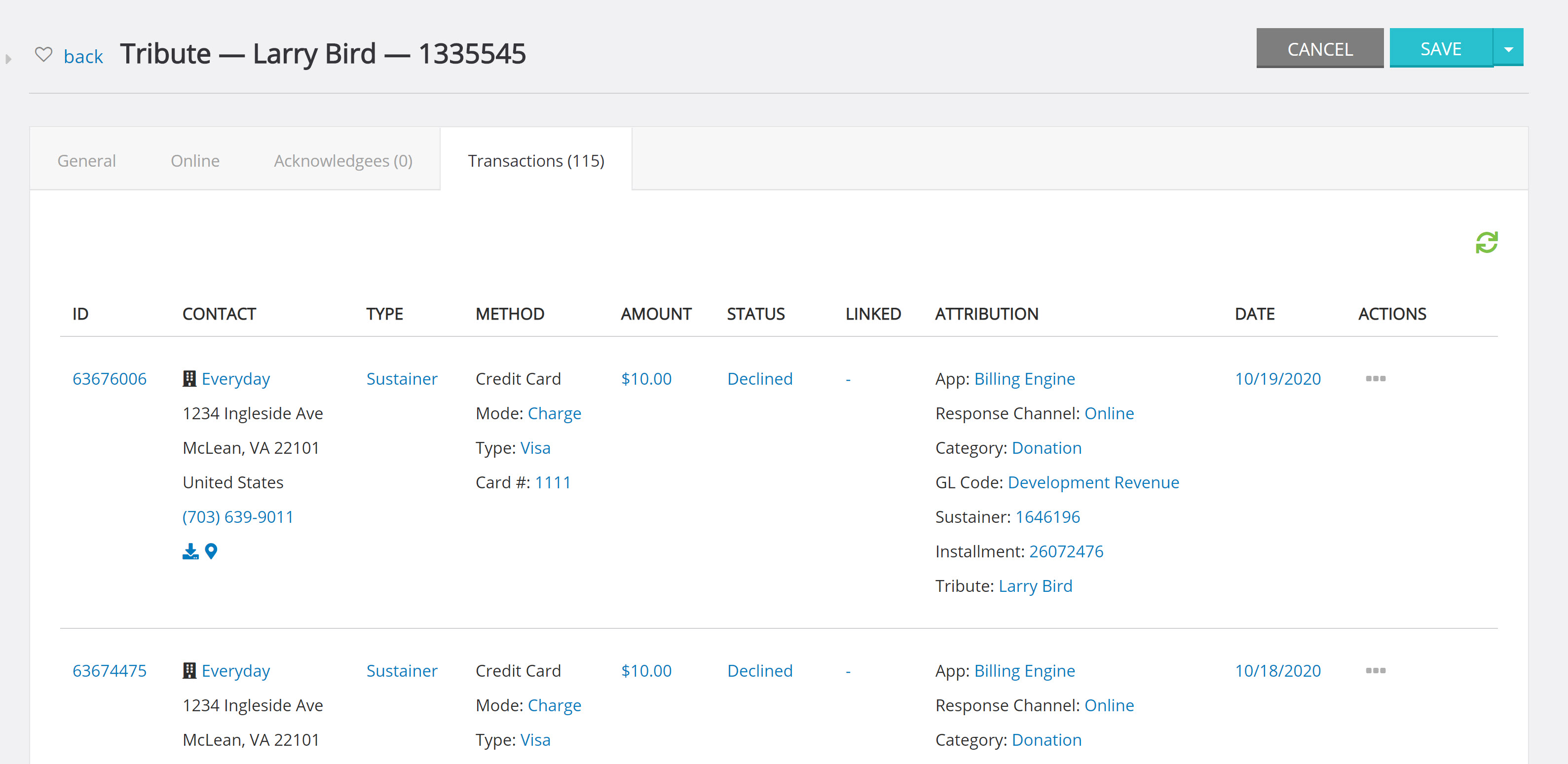 If you would like to delete the tribute Id record, navigate back to the main tribute page and click delete. Deleting the Tribute record should not be done without internal consideration as all records associated with be permanently deleted.