Scheduling an Email

When creating an email, scheduling it to be sent is an important step. Scheduling the email to be sent at a certain time allows you to create the email ahead of time and send it later. This feature will save users time when it comes to sending emails. Scheduling can be done when you are creating the email or after the email has already been created.

To schedule the email while creating the email blast navigate to the Advanced section where you select Send Now or Schedule for Later.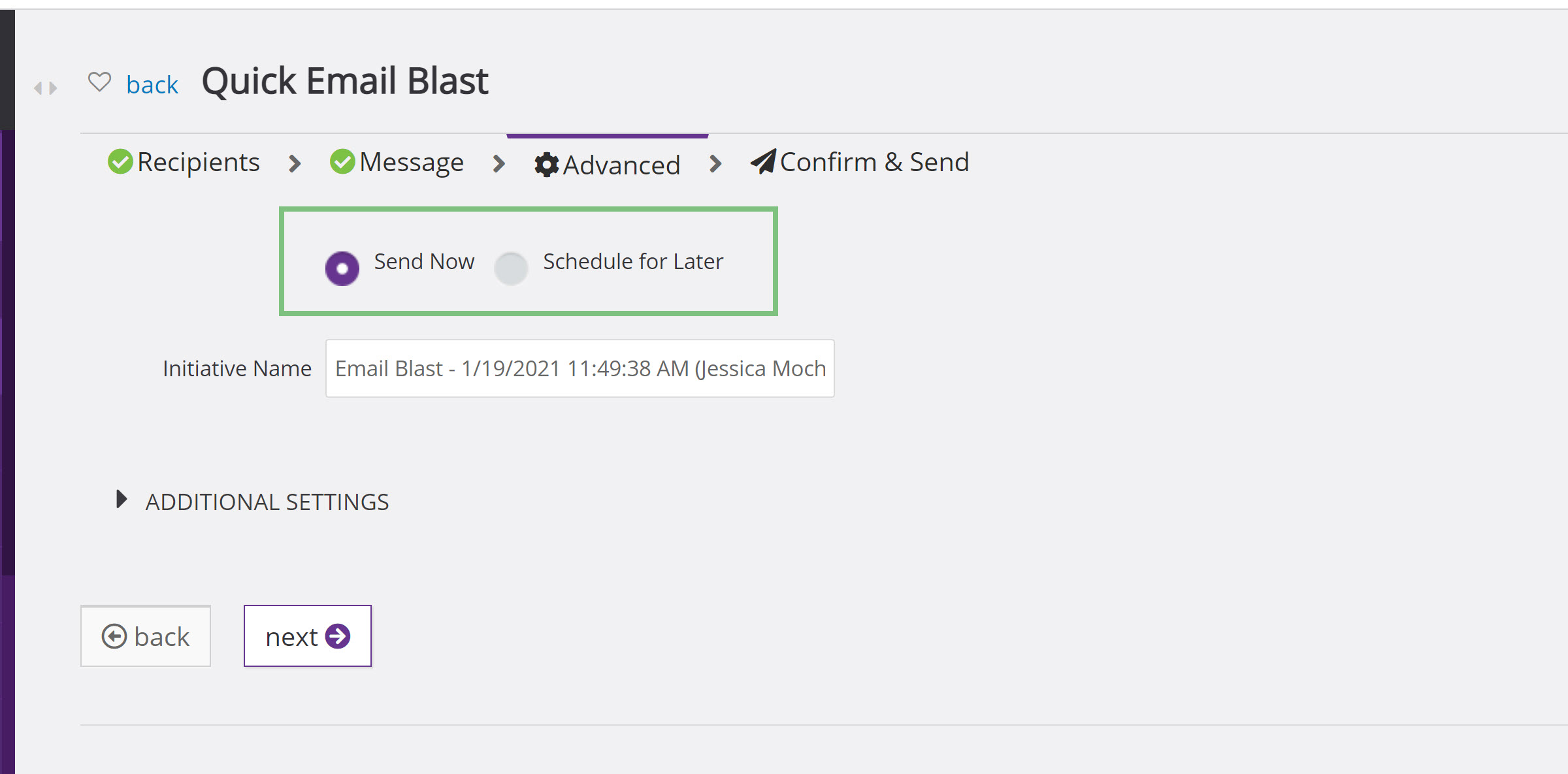 Click Schedule for Later and enter the date and time into the text box.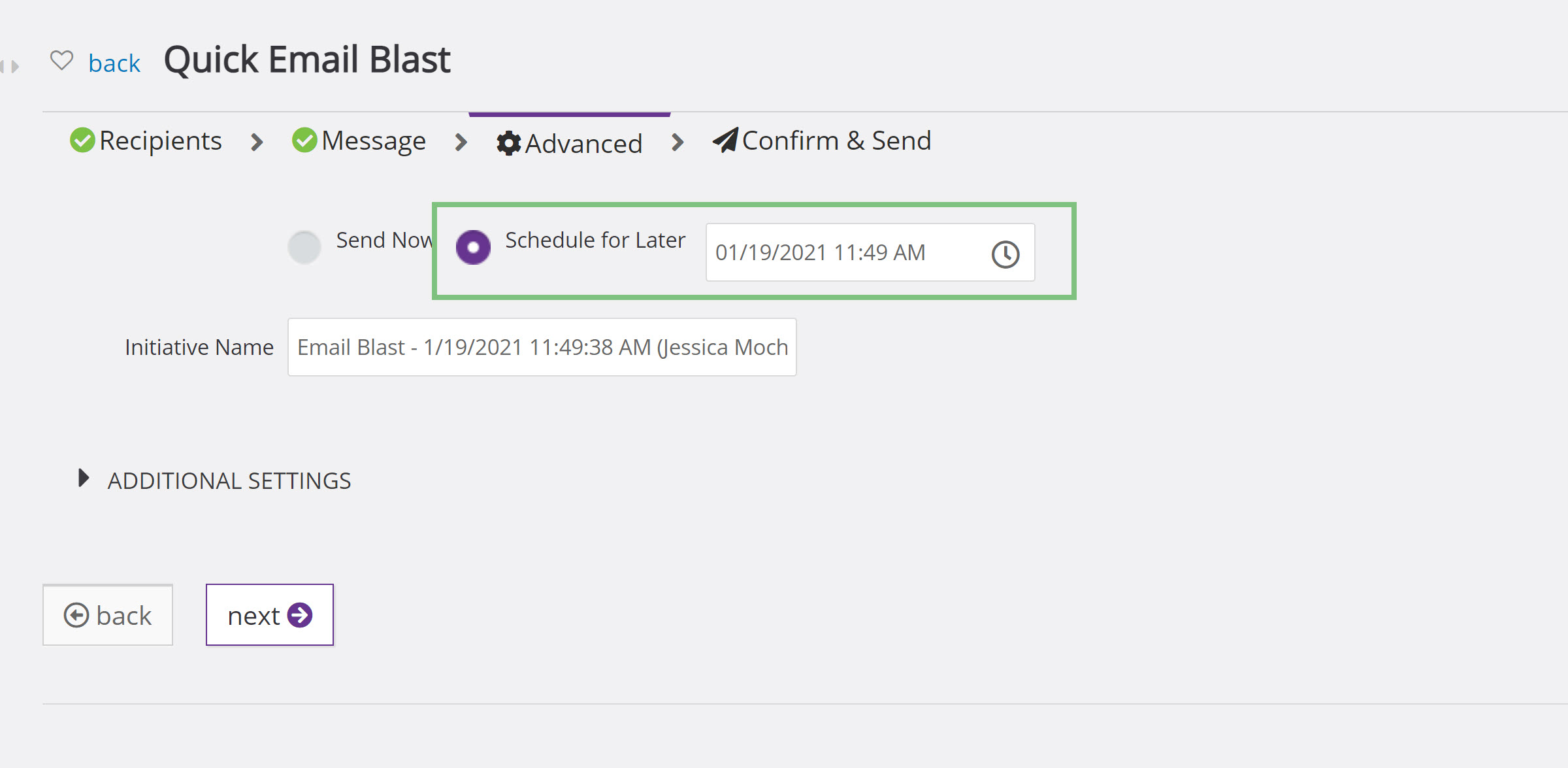 If you have a recurring email that you want to schedule, navigate to Campaigns > Create & Publish > Creative and find the creative you want to schedule. Under actions, click Schedule.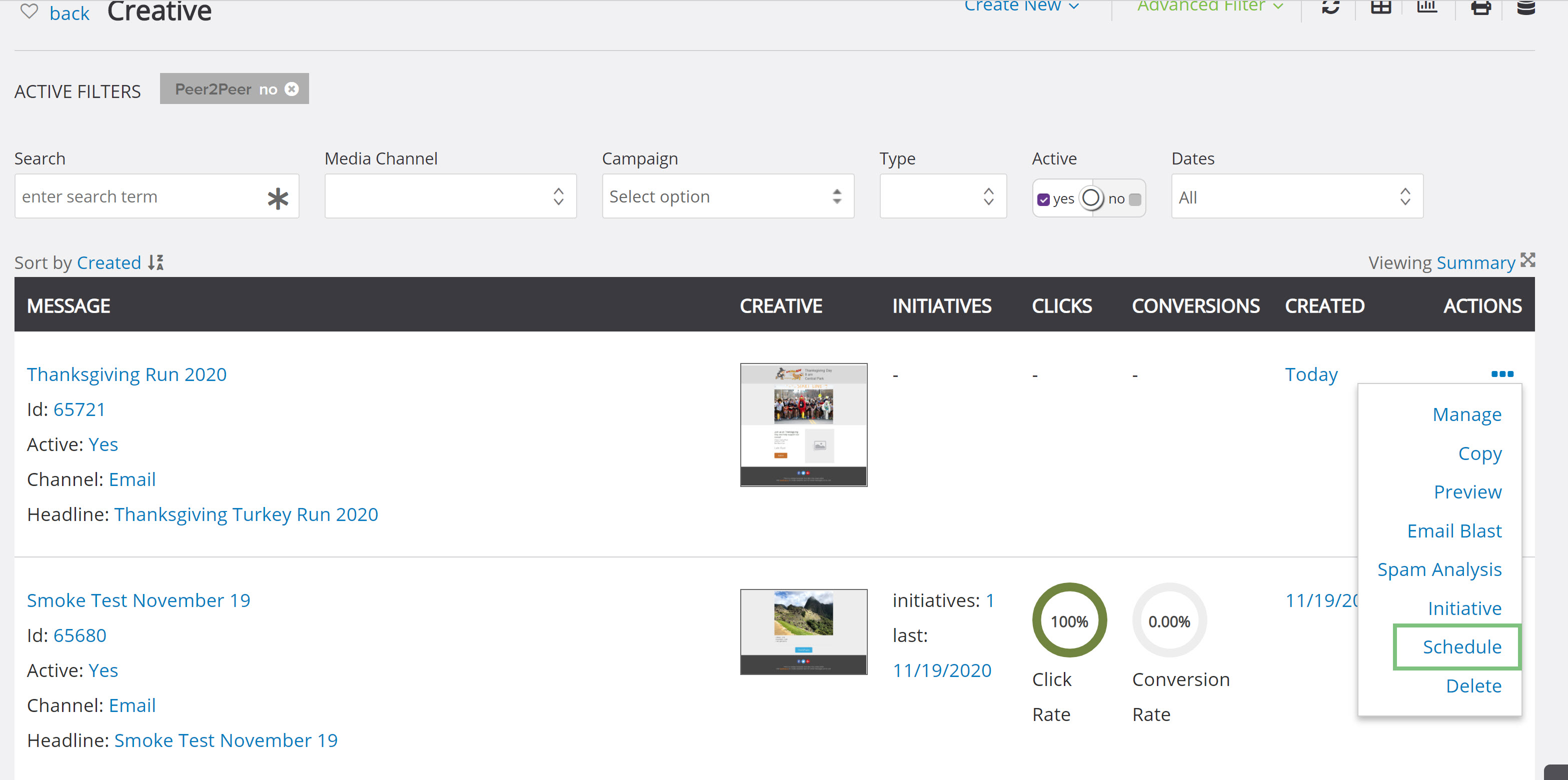 You will be navigated to create the data job and configure the send date, the campaign, the opt-in list, and the de-dupe method.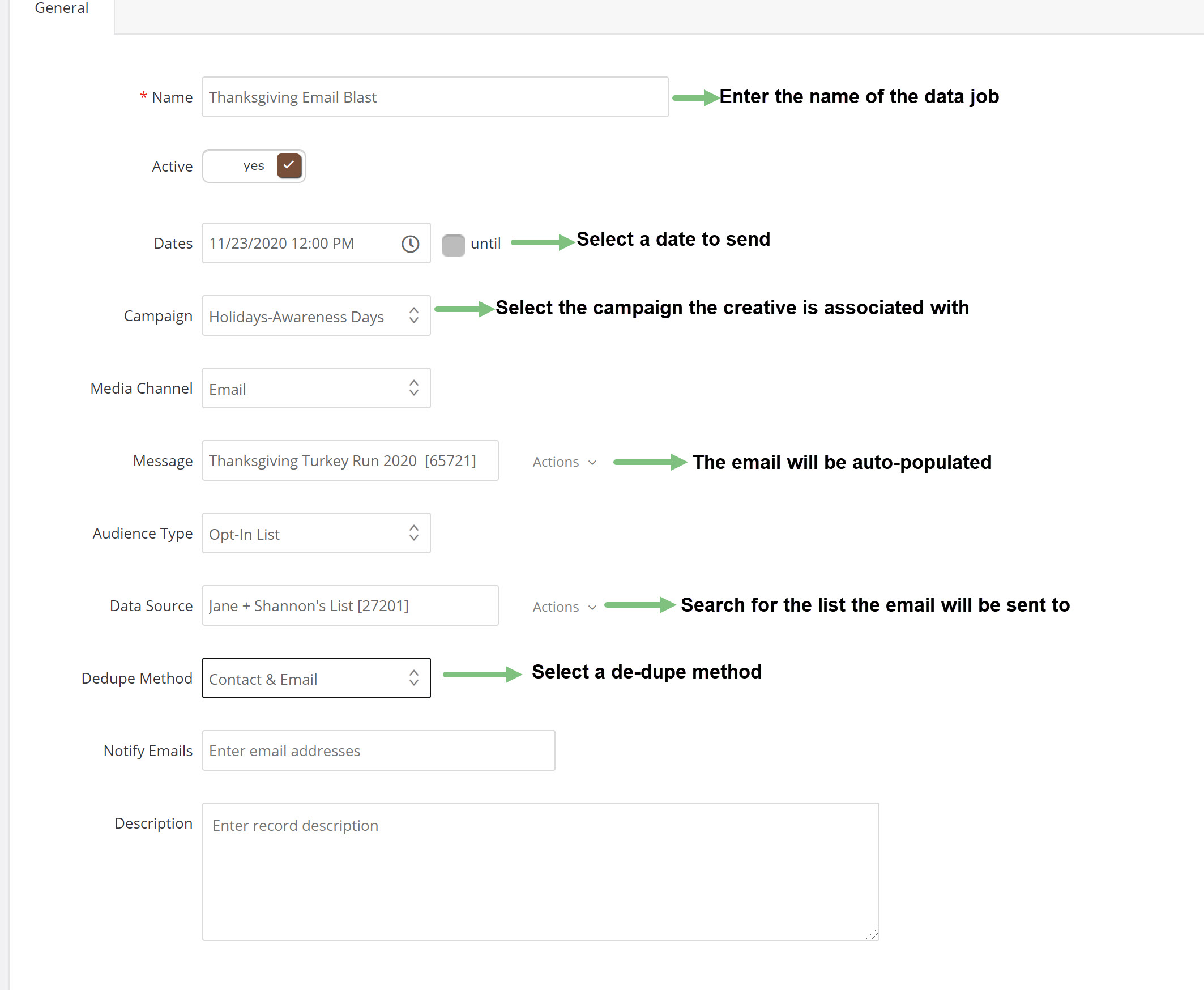 Click save and then you will be able to configure the trigger to send the email. Use dropdowns to select when the email will be sent.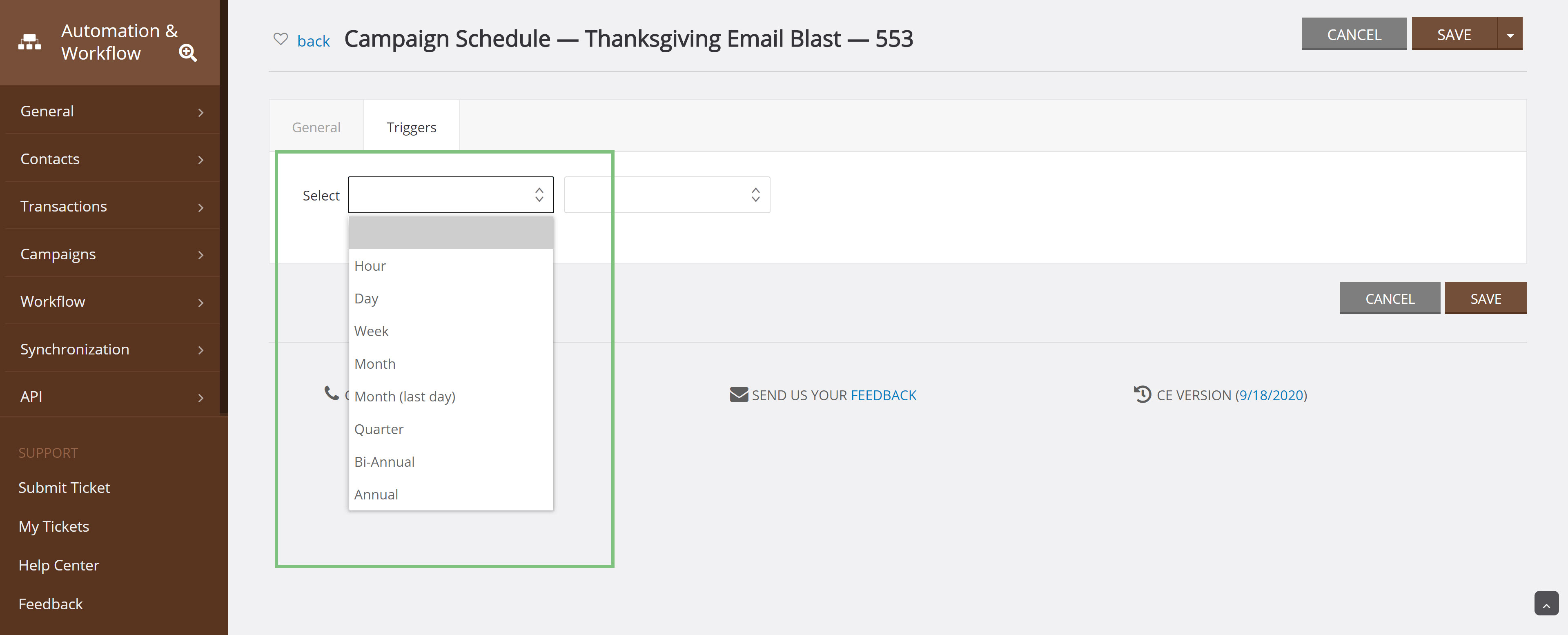 Click save and your email will be sent when it is scheduled.