Sending Individual and Sending Multiple Acknowledgements

Individual Acknowledgements
If you are only sending a single acknowledgment or just want to do a one-off, go to the Actions button next to the Transaction you are going to acknowledge and select Acknowledge. That will start the Acknowledgement Wizard.

Sending an Individual Acknowledgement: Email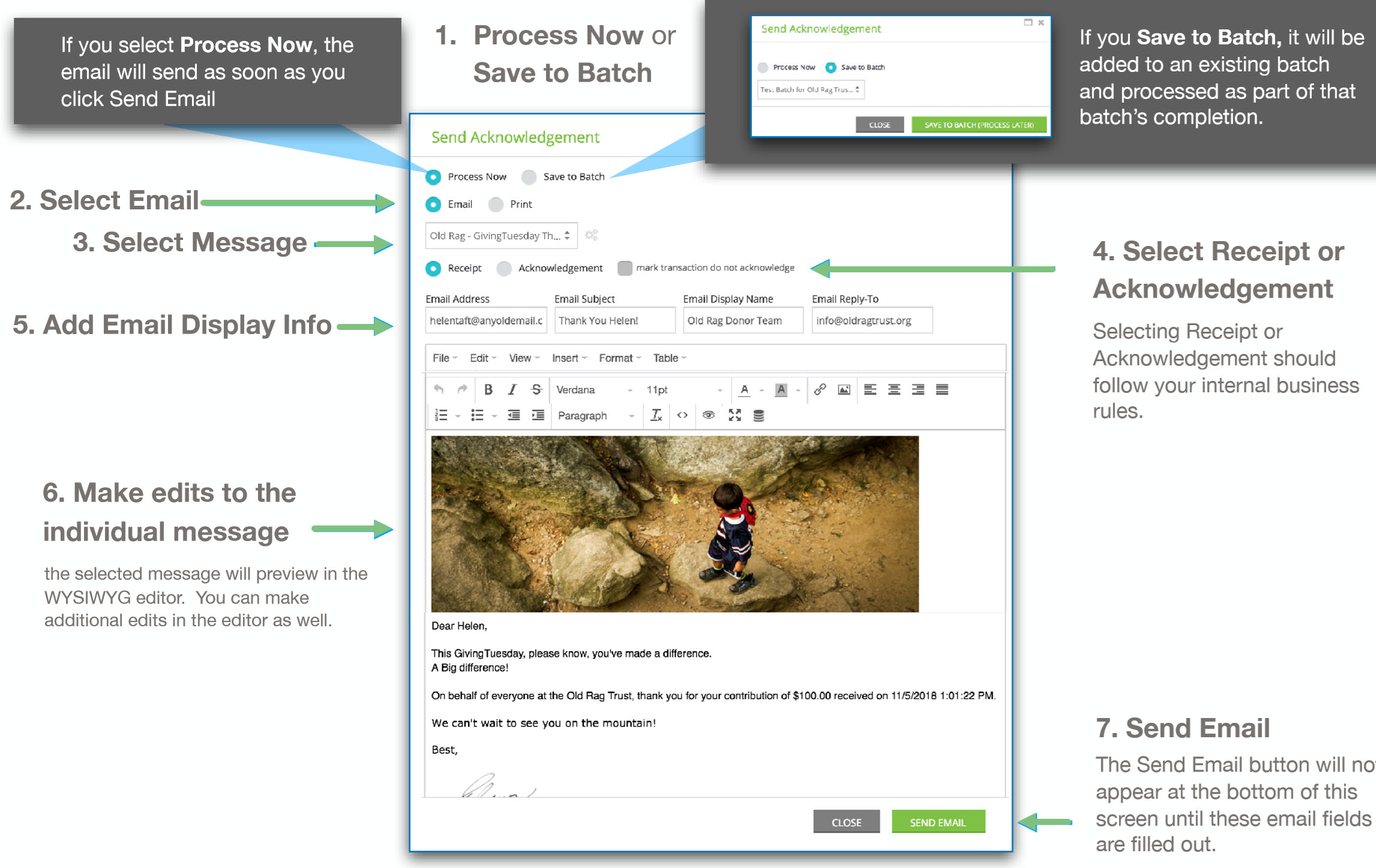 Sending an Individual Acknowledgement: Print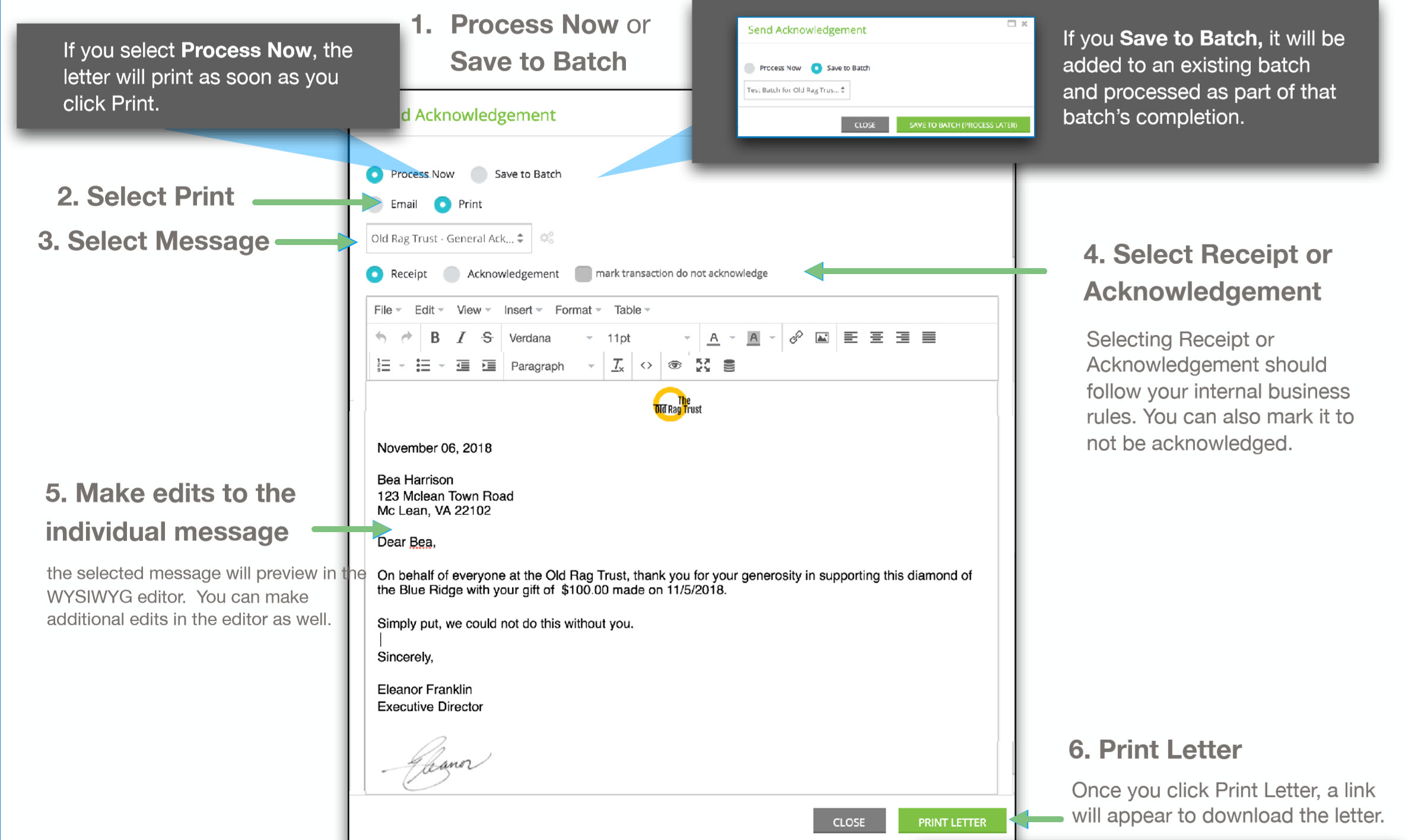 Multiple Acknowledgements
To send multiple acknowledgments at once, set your filters to create the segment you want to send to. Choosing Gift Acknowledgement View will apply most of the common filters you'll want to use.
Once your filters are set, either Select All or Select Individuals who will be receiving acknowledgments.

Sending the Acknowledgement
Once you have set up your filters as desired, and have used the checkboxes on the left to select who you are targeting, Click Acknowledge Selected.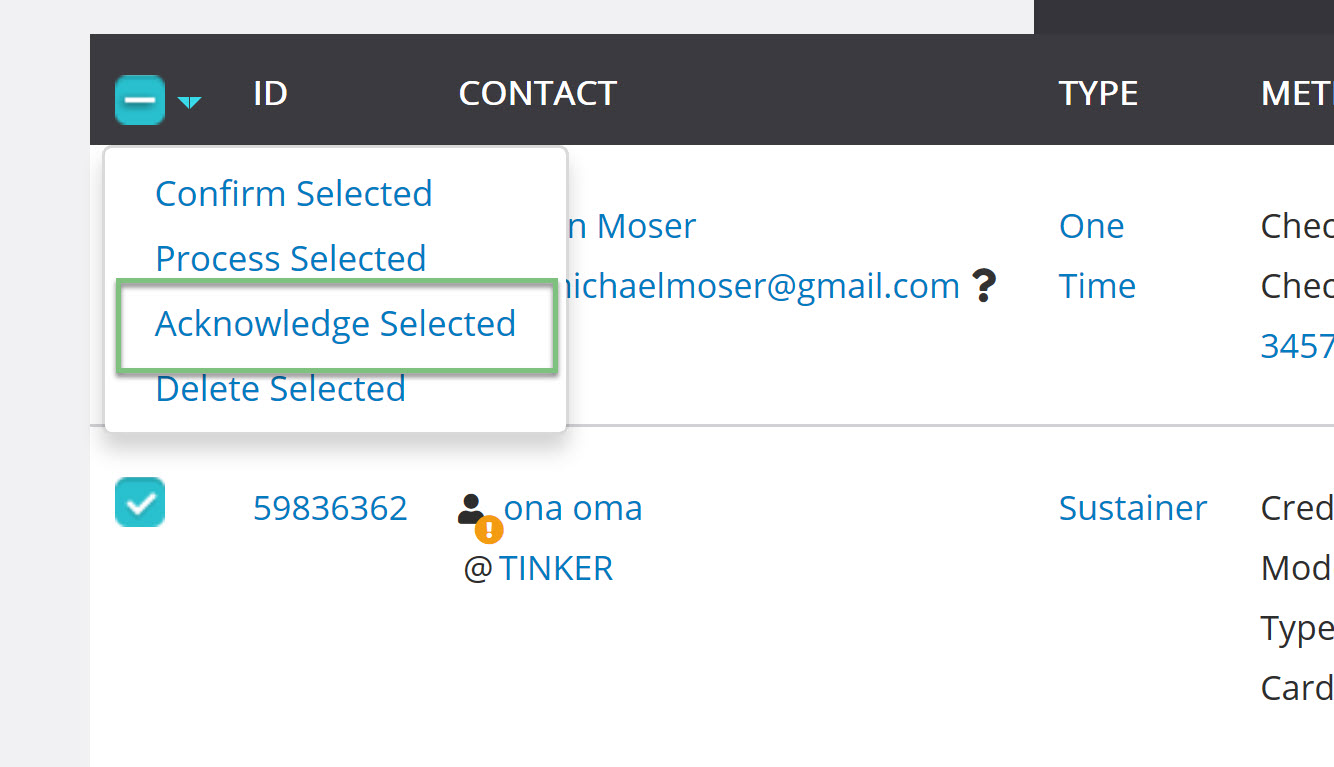 In this first screen, you will (1) name this Transaction batch (or use an existing one), (2) select/ create the message you will be sending, and then (3) select the delivery method (Print or Email).
Important - the term Batch here refers to your batch of acknowledgments, not transactions entered in a Batch entry. While those acknowledgments may be from transactions that were entered as a batch entry, this use of Batch is NOT the same thing.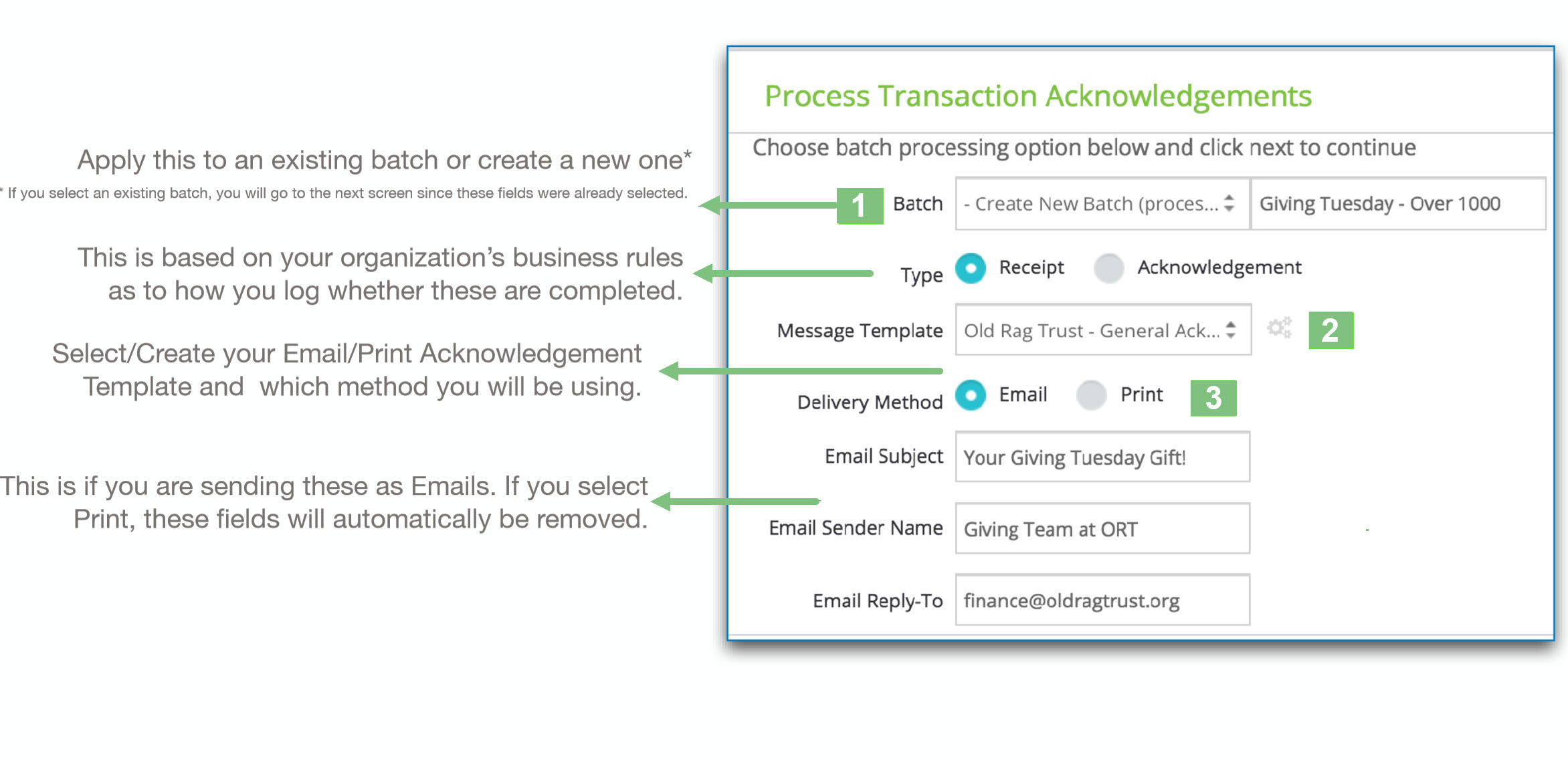 You can edit your acknowledgments for Email Messages or Print Messages directly in CharityEngine using the WYSIWYG editor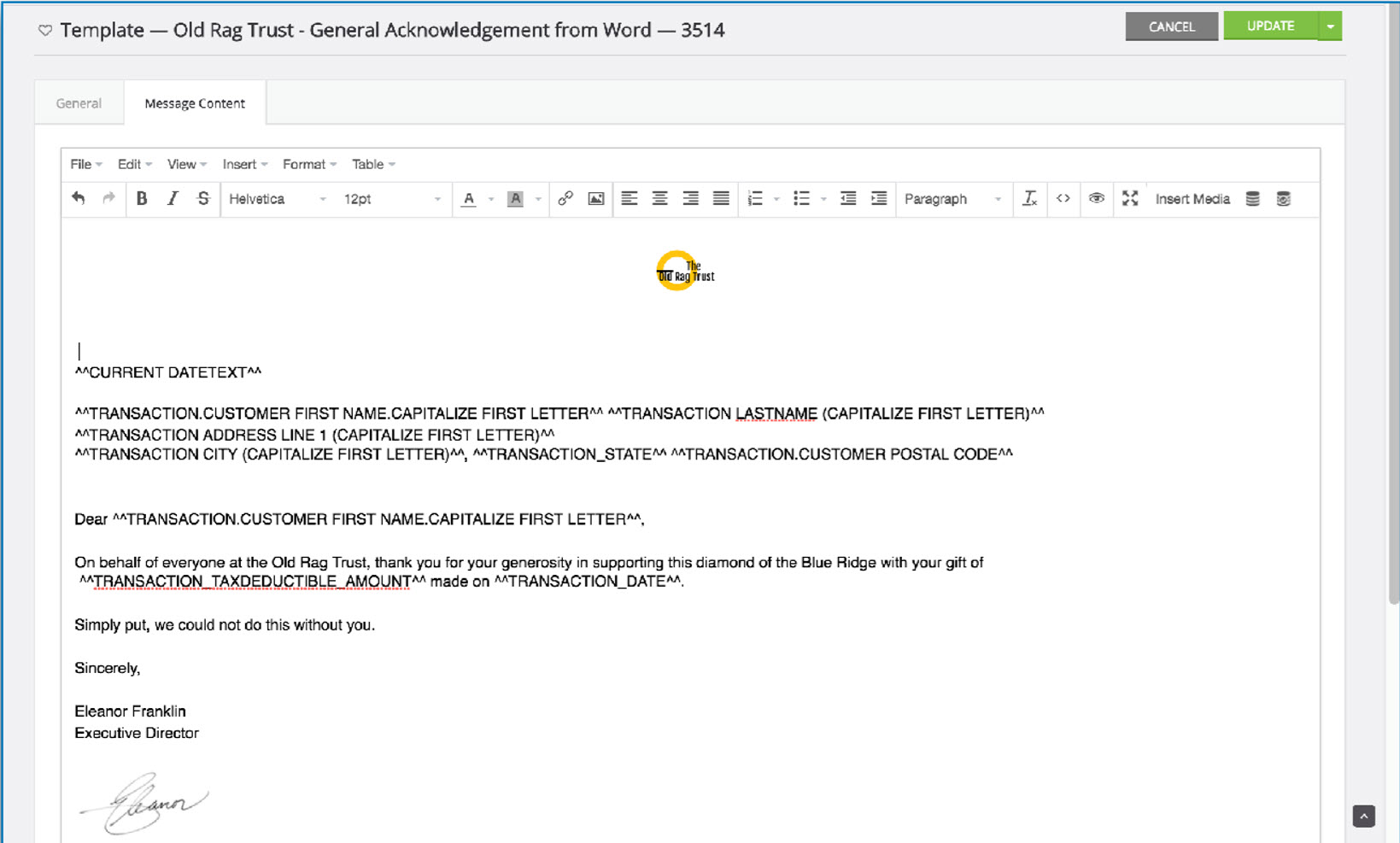 As you go through, you can review each acknowledgment individually and make unique edits to each one including:

After confirming Acknowledgements, you can finish it Now or Save to do Later? If you select Email, and Process now, emails will be sent right away. If you select Print, it will Create A Word Doc.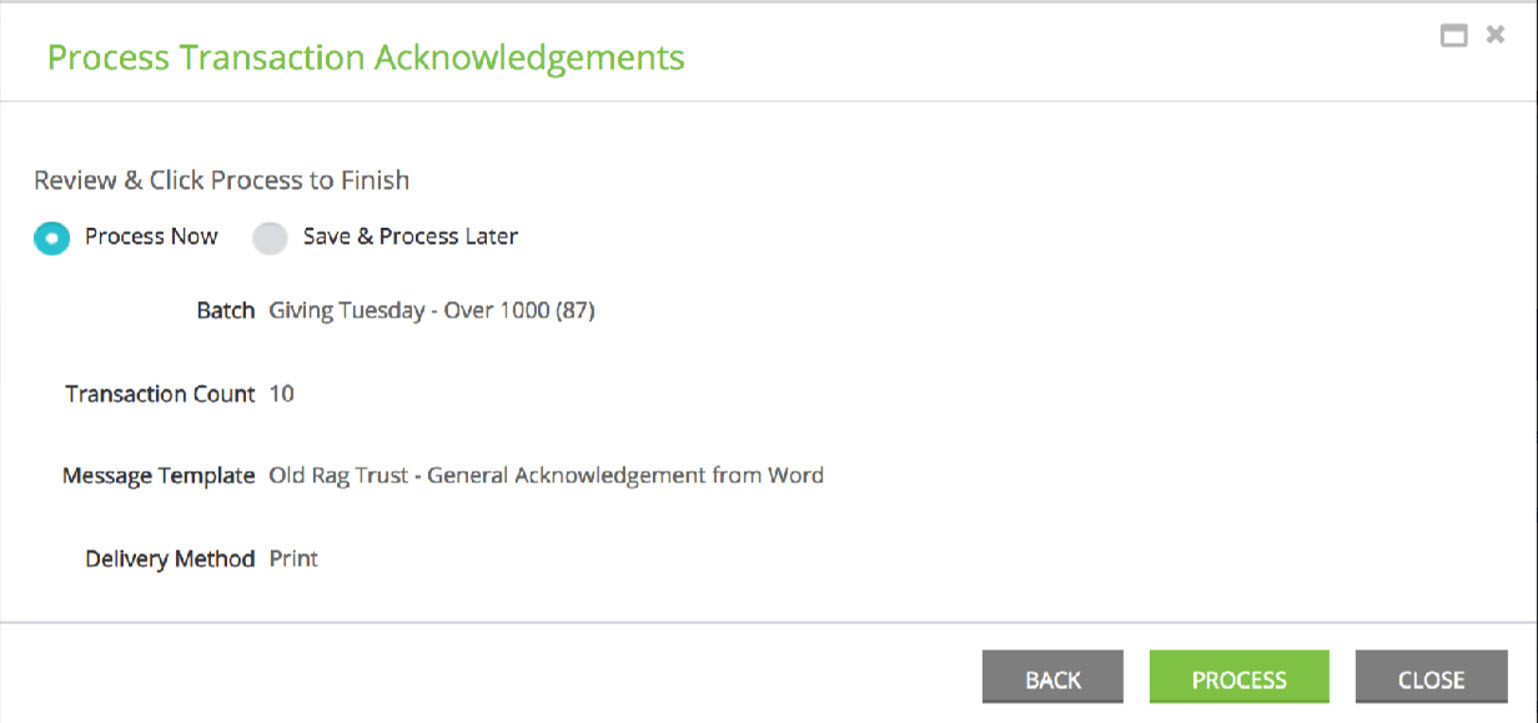 Addresses and Letters
Once the Acknowledgements are processed, go to the Acknowledgements Tab in Donations/ Transactions. Next to the batch you ran, go to the Action Buttons. You will be able to download the letters in that batch as well as download a File of Ready-to-mail-merge address data.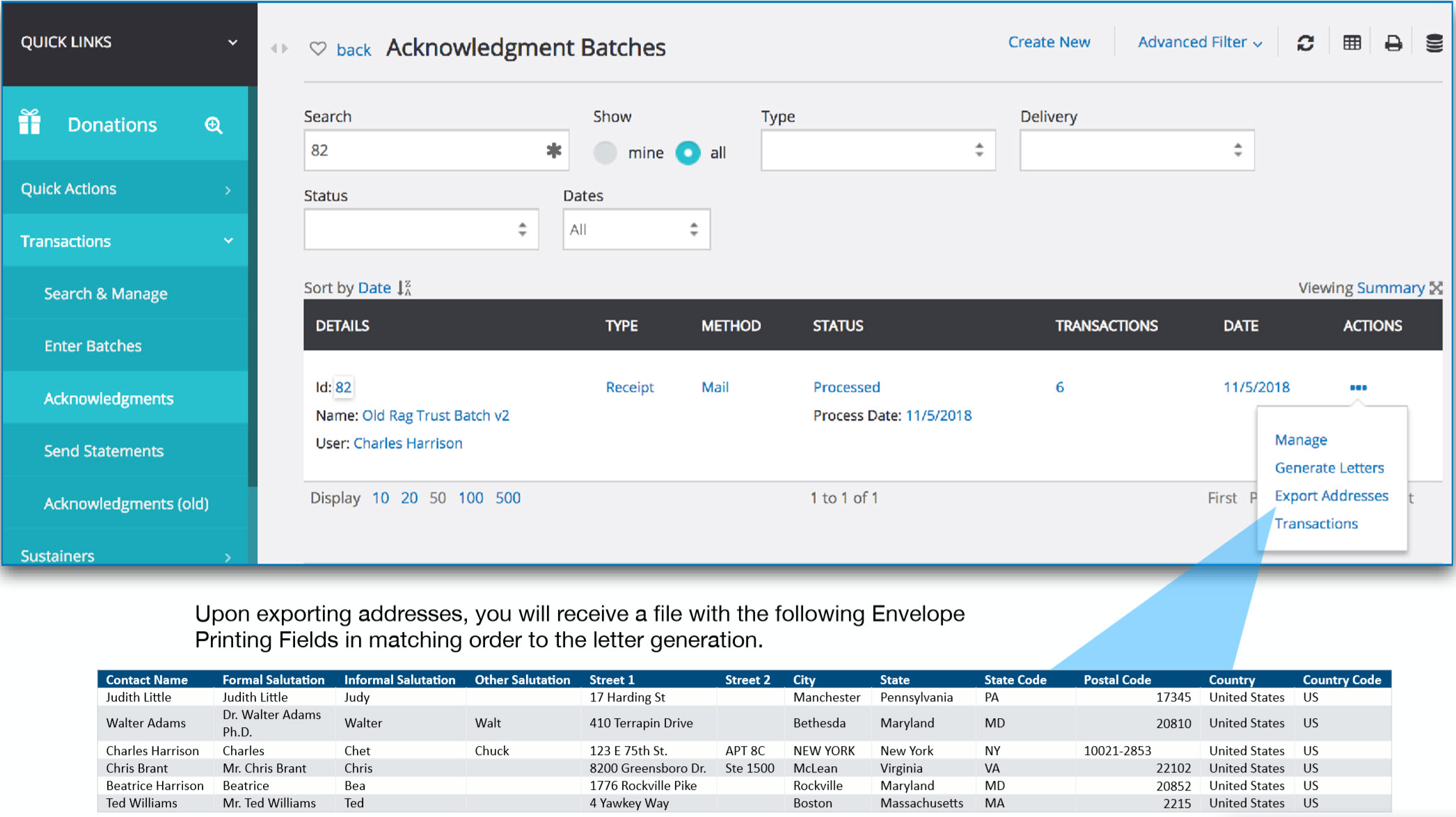 View what was sent in the Receipt Log
After Acknowledgements have been sent, a log of the email or letter that was sent appears on the record, so you know exactly what was sent to the person and when! If a Tribute donation with a Tribute acknowledgment is sent, that will appear on the record as well.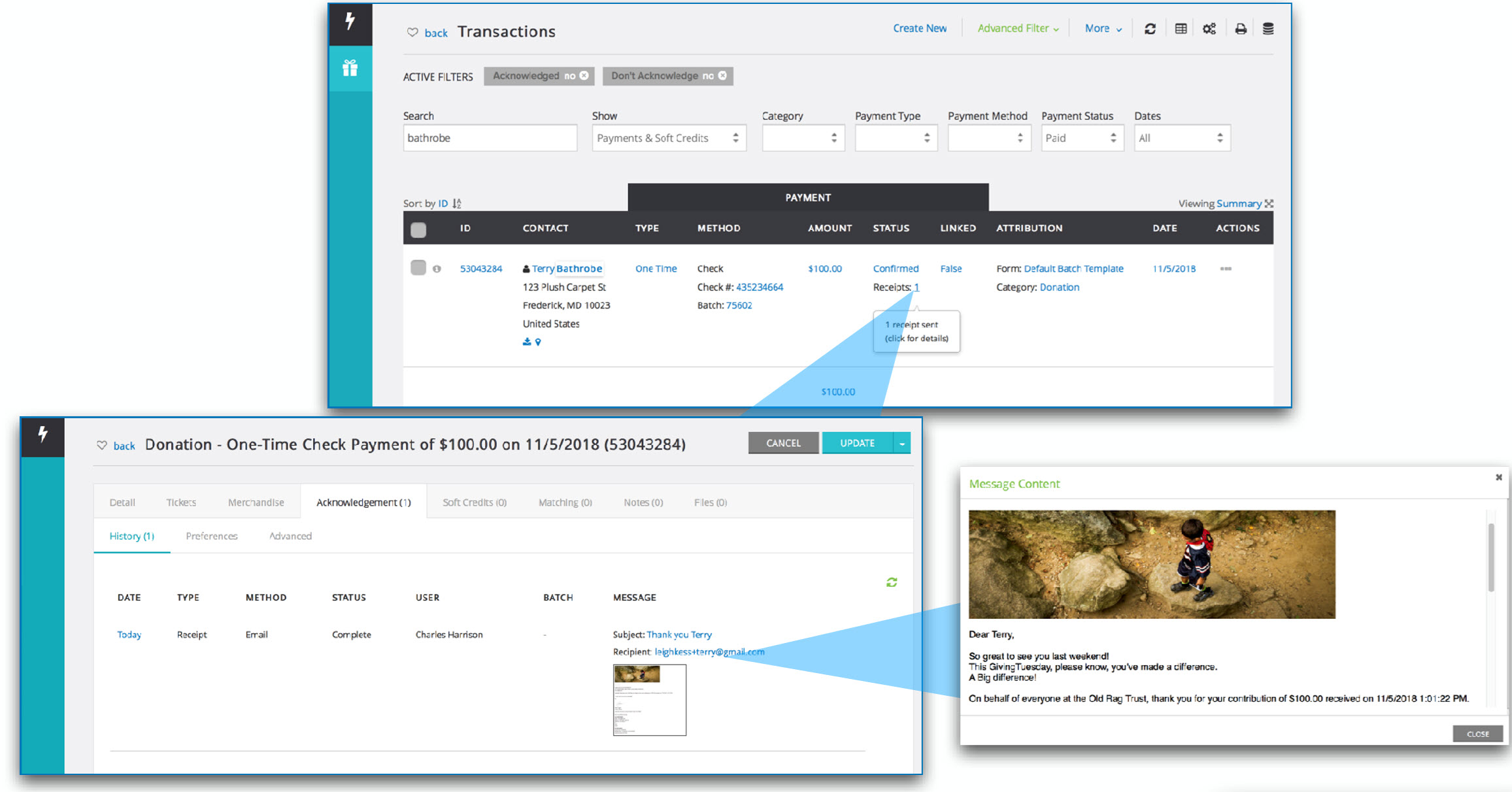 For additional information about acknowledgments click Here