Sending Year End Statements Using the User Center

Sending year end statements is an important task when reviving gifts from donors. Your donors can use this information for tax purposes and would need it prior to filing their taxes. Donors can access their own statements through the User Center, however CharityEngine suggests sending a reminder to your donors and informing them on how to receive their statement if they do not know how to do so.

Note: Only your individual people contacts will have access to the user center, not your households or organizations. If you want to send year end statements to your households, you will need to do this manually. For assistance in sending these statements manually, read this article
The first step in sending year end statements is creating a list of contacts, which can be done in query builder. This this list will need to contain all contacts who have donated within the past year.
Navigate to Automation & Workflow > General > Queries > Create New. Select Donations from the drop-down and filter for transactions. Create the query to filter for any contacts that have made a donation within the last year, as shown below.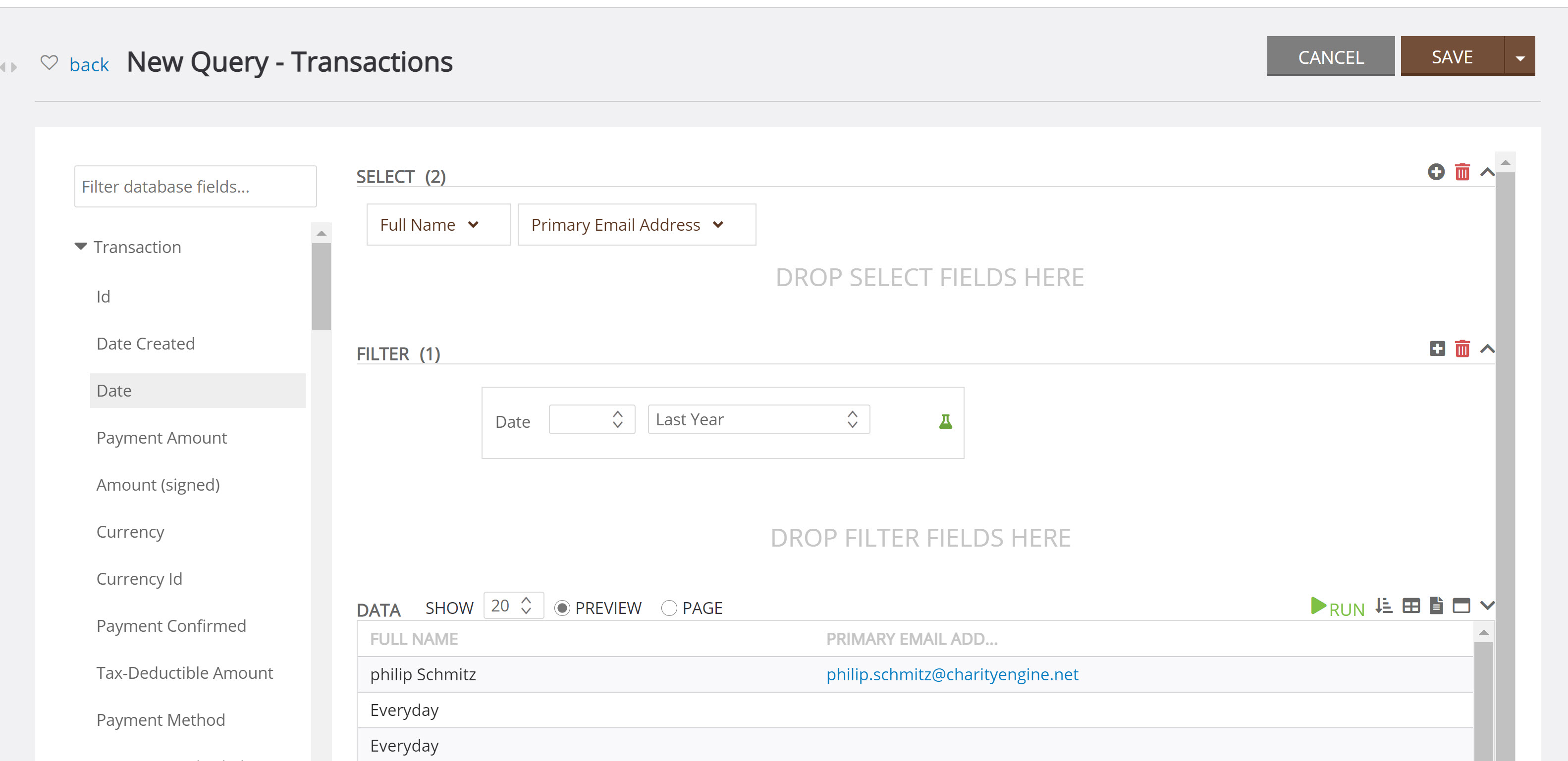 Ensure your Online User Center has been configured to expose Year End Tax Acknowledgement template.
Navigate to
Online > User Center > Configure > Donations
Ensure Enable Tax Ack. Download = yes
Create your Statement Template by navigating to + and click to create new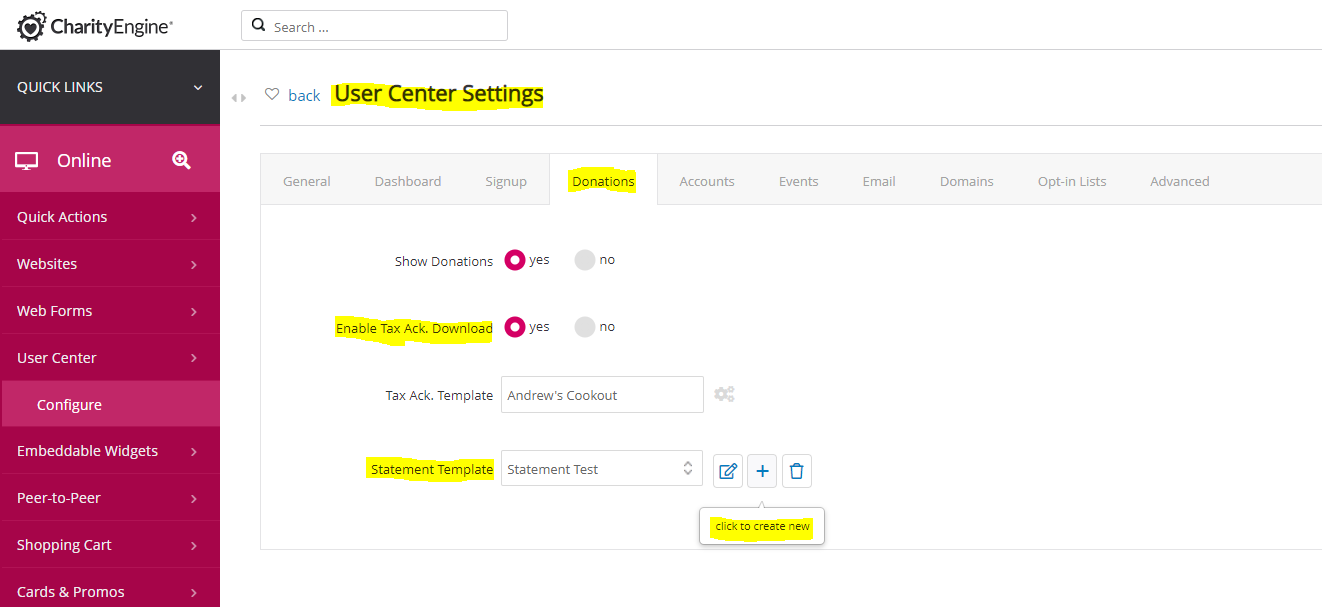 Name your template
Select Type = Statement from the drop down
Set Active to yes
Optional, create Description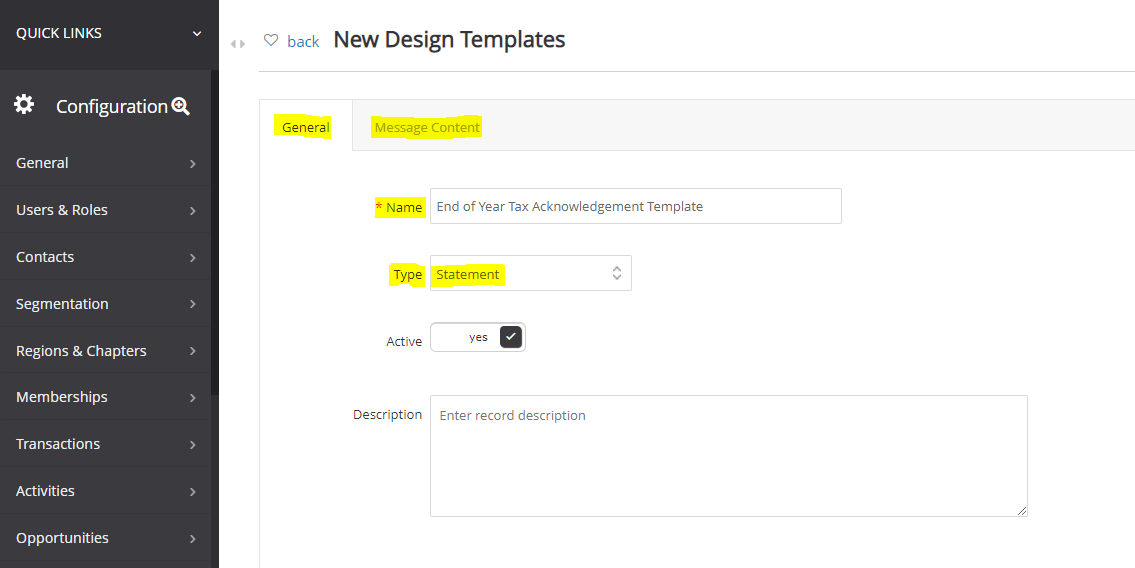 Navigate to
Message Content
tab to design your content
You can add text, images, links, etc.
Leverage Tokens to locate systemic tokens available for important end of year summary data

Search Statement to locate all End of Year Statement systemic tokens to enter into your template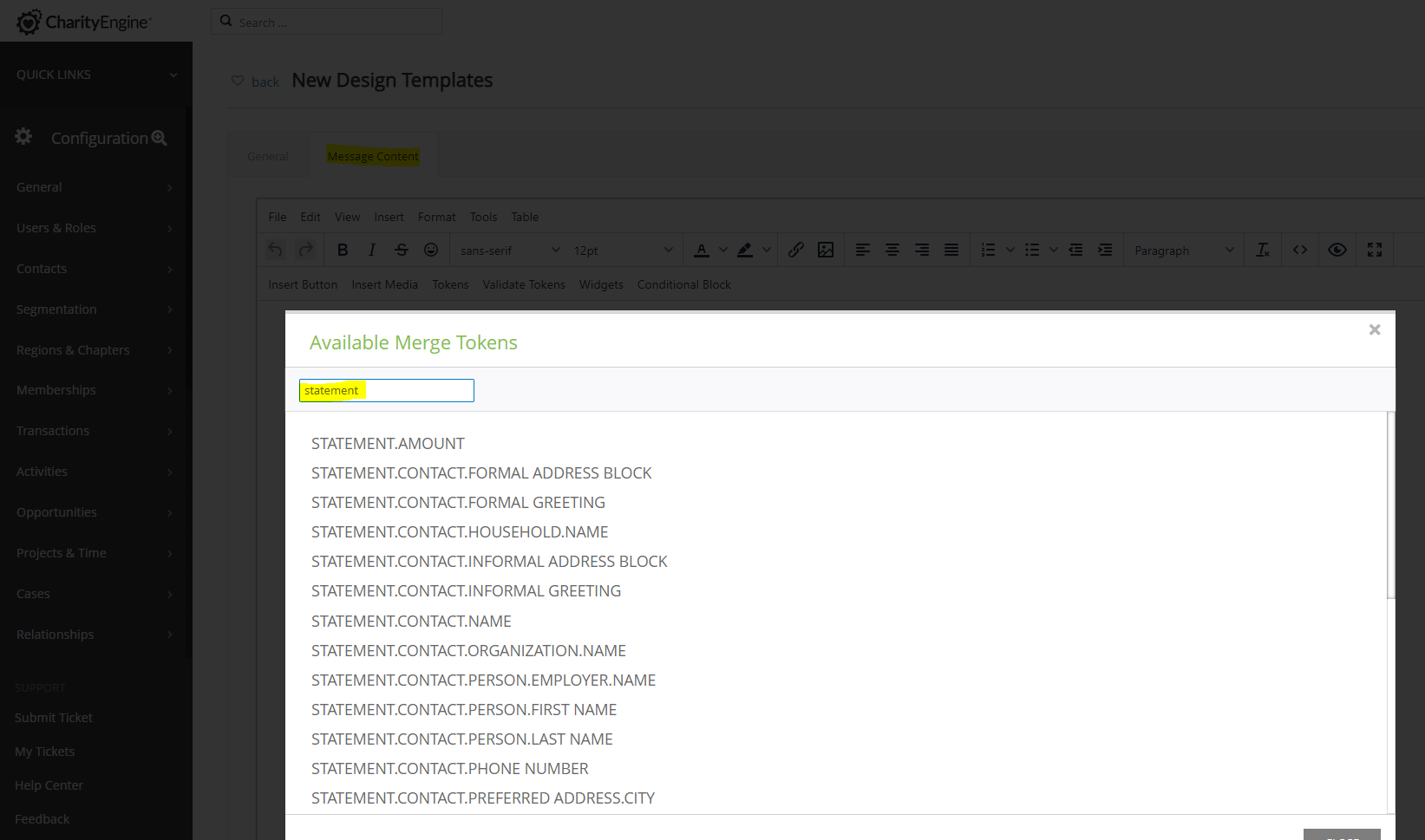 Once the template is complete, click
Save.
Return to the
User Center Setting
page and click
Save.
Your User Center is now ready for donors to capture their tax statements.
Now that you have created your email list and have prepared your User Center for your donors, you can initiate your email blast.
Use the list created from your query
Be sure to include a link to the User Center where donors can print their tax statements
The email should also contain instructions on how to log into the User Center as well as how to view the statement.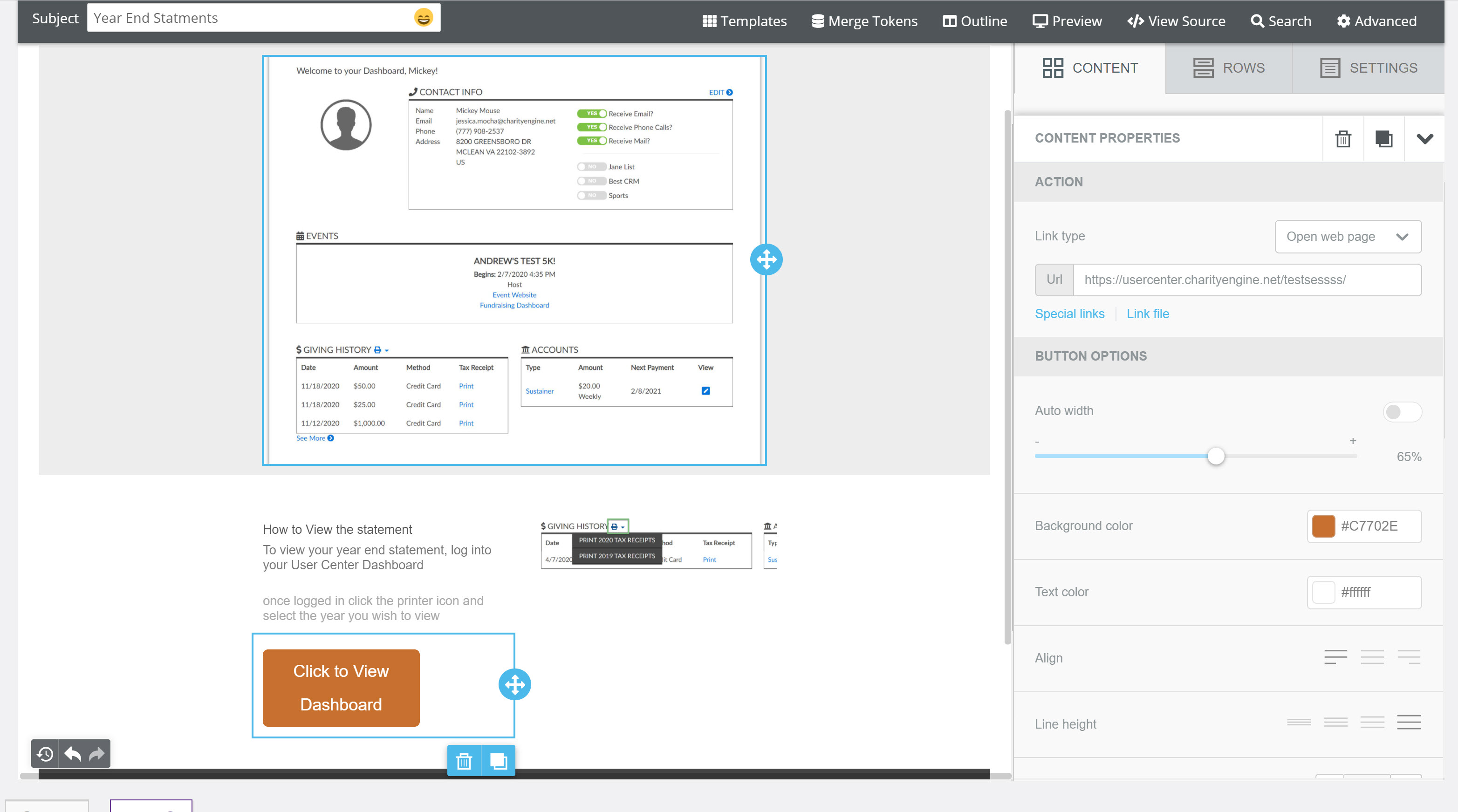 Note: To provide easier access to the User Center, be sure to add a link to the user center for donors to click on.
For assistance in providing instructions to the user center, please read this article