Types of Solicitors

There are three types of solicitors in CharityEngine, the contact solicitor, transaction solicitor, and opportunity solicitor. Each type of solicitor can be a different person in the organization or all the same person as the roles can overlap each other. Understanding the different types will help you understand where to go to get certain information.
Contact Solicitor
The contact solicitor is the organizations relationship, or account, manager for the contact and can be found on the contacts record page. This solicitor manages the overall relationship that the contact has with the organization



Transaction Solicitor
The Transaction Solicitor is the person responsible for gift that comes in. Regardless if you are the contact solicitor or opportunity solicitor, ( or neither) it can recorded on the transaction that you are the reason the gift was made. This person can be located on the transaction record itself under the attribution tab, as the transaction is attributed to the solicitor.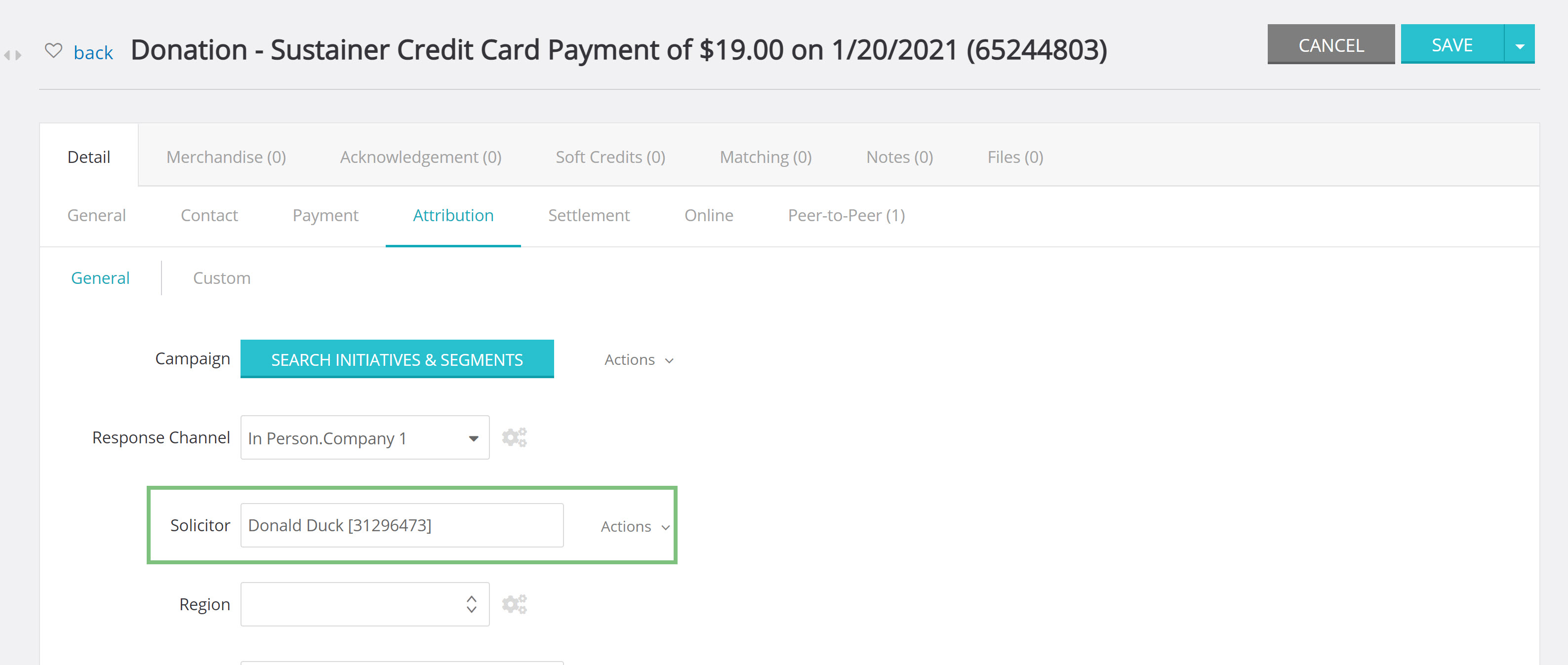 Opportunity Solicitor
The opportunity solicitor is the primary individual in the organization for an opportunity and is trying to solicit a specific gift related to that opportunity. This data can be found on the opportunities list page under the Primary Solicitor column.