Updating WealthEngine Data for Individual Contacts

The WealthEngine tool can be used to find donors that can possibly give more to your organization. the contacts could be new donors or donors who have registered for an event, but not donated.
To update the WealthEngine data for an individual contact, navigate to Contacts > Organization & People > Search & Manage and find the contact you want to update. Click on the contact to view the record.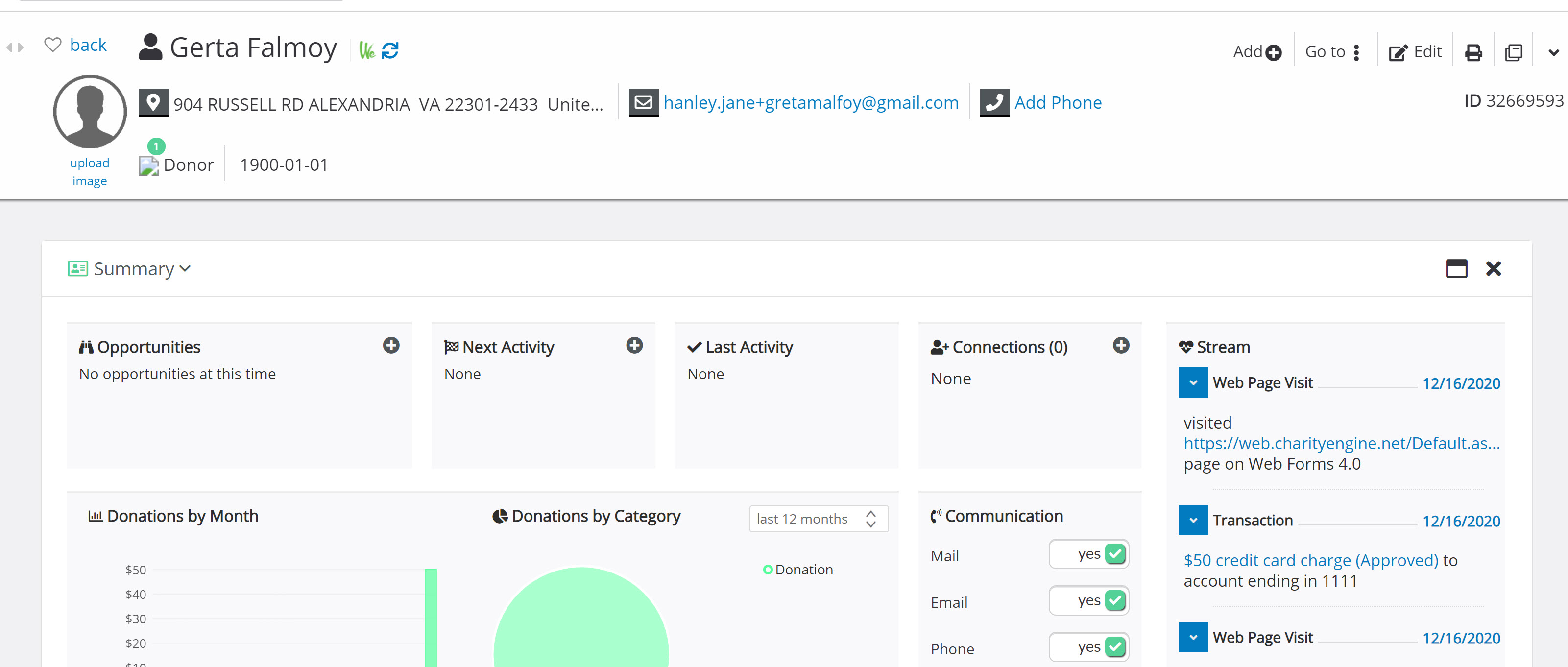 Click on Go to and search for WealthEngine to automatically scroll to the section.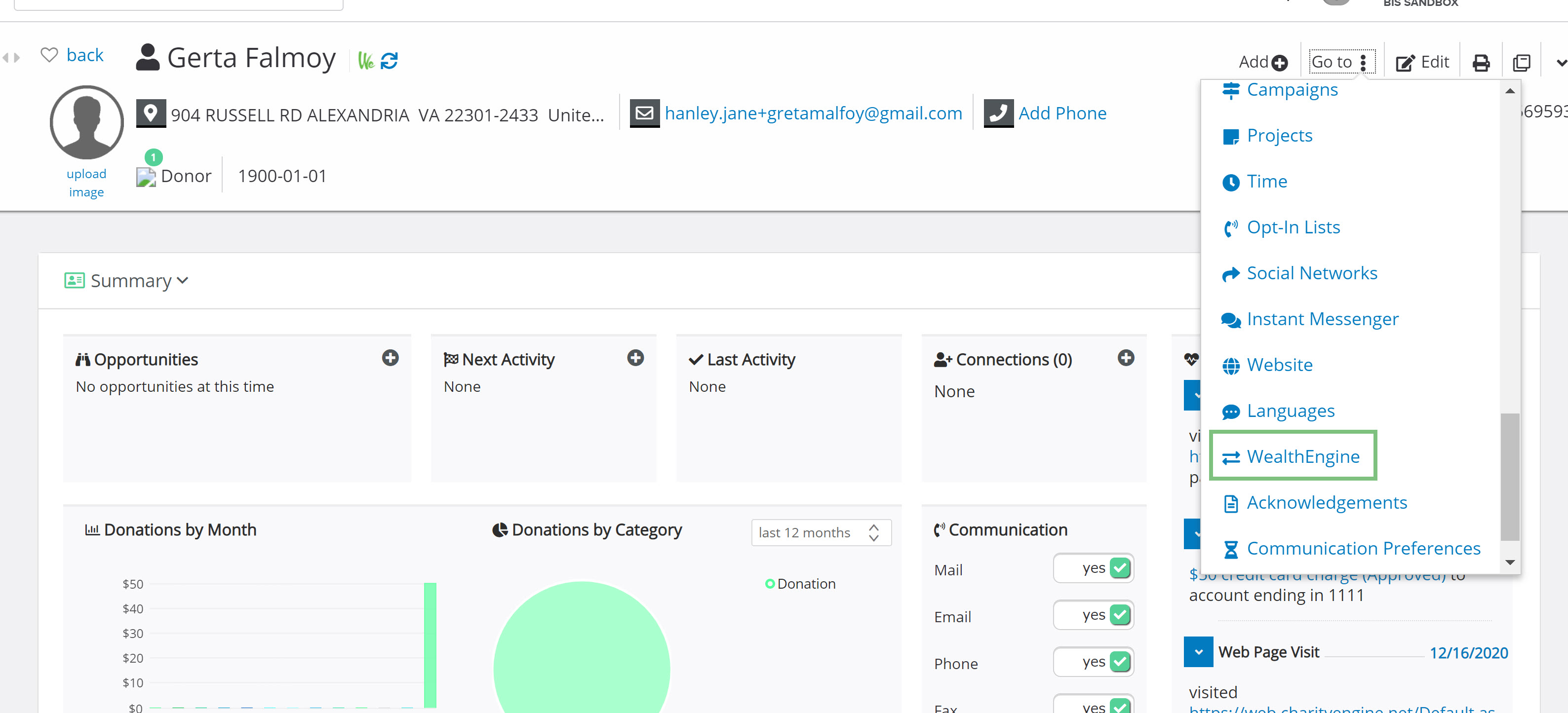 Use the link to sync the WealthEngine data.

The data will then be displayed in the section.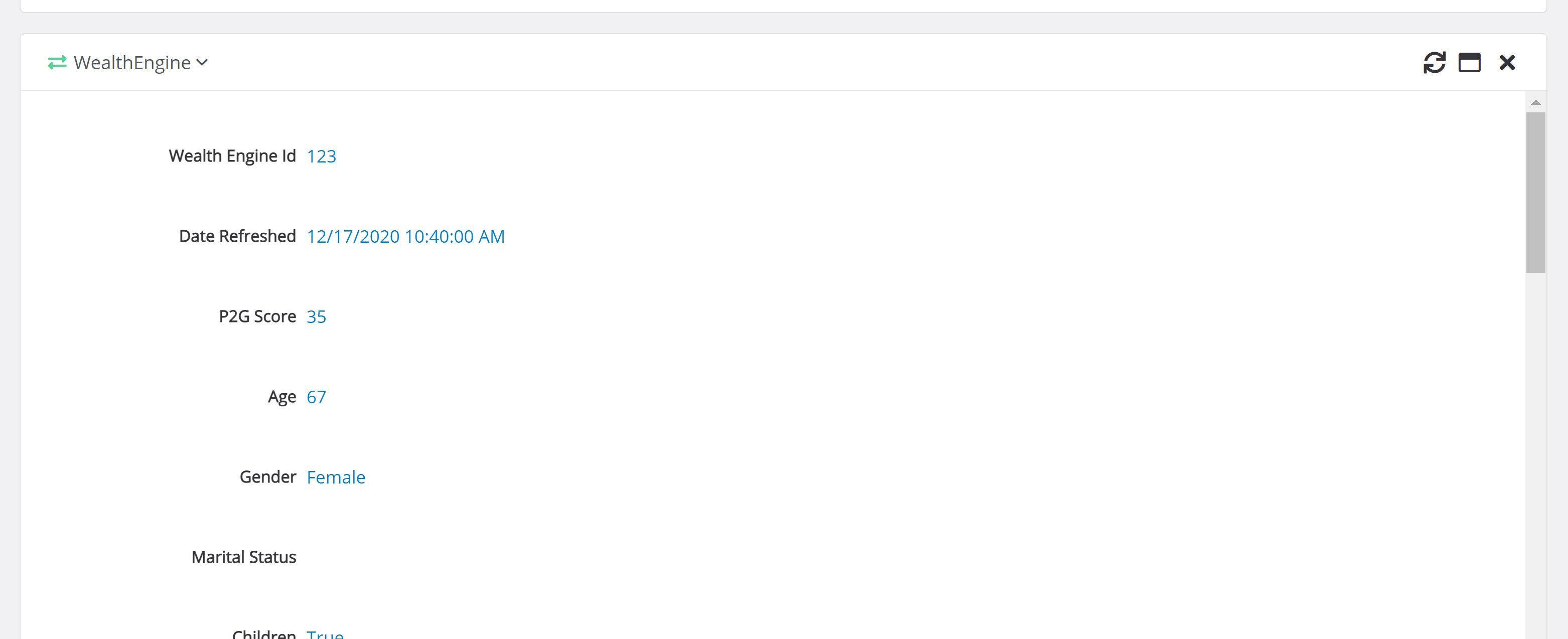 If you have a large amount of contacts you want to update, you can do this in bulk by creating a data enrichment job. For more information on how to update WealthEngine data in bulk, read this article.