How To Create an Auction

Auctions are an easy way to promote your organization's mission and fundraise by allowing your donors to support your organization by bidding on and purchasing auction items. These items can be t-shirts, gift cards, vacations, etc.
To create your Auction, navigate to Events & Volunteers > Auctions > Search & Manage > Create New.

You will need to name your auction, select the event it will be associated with
and
a short description of the auction.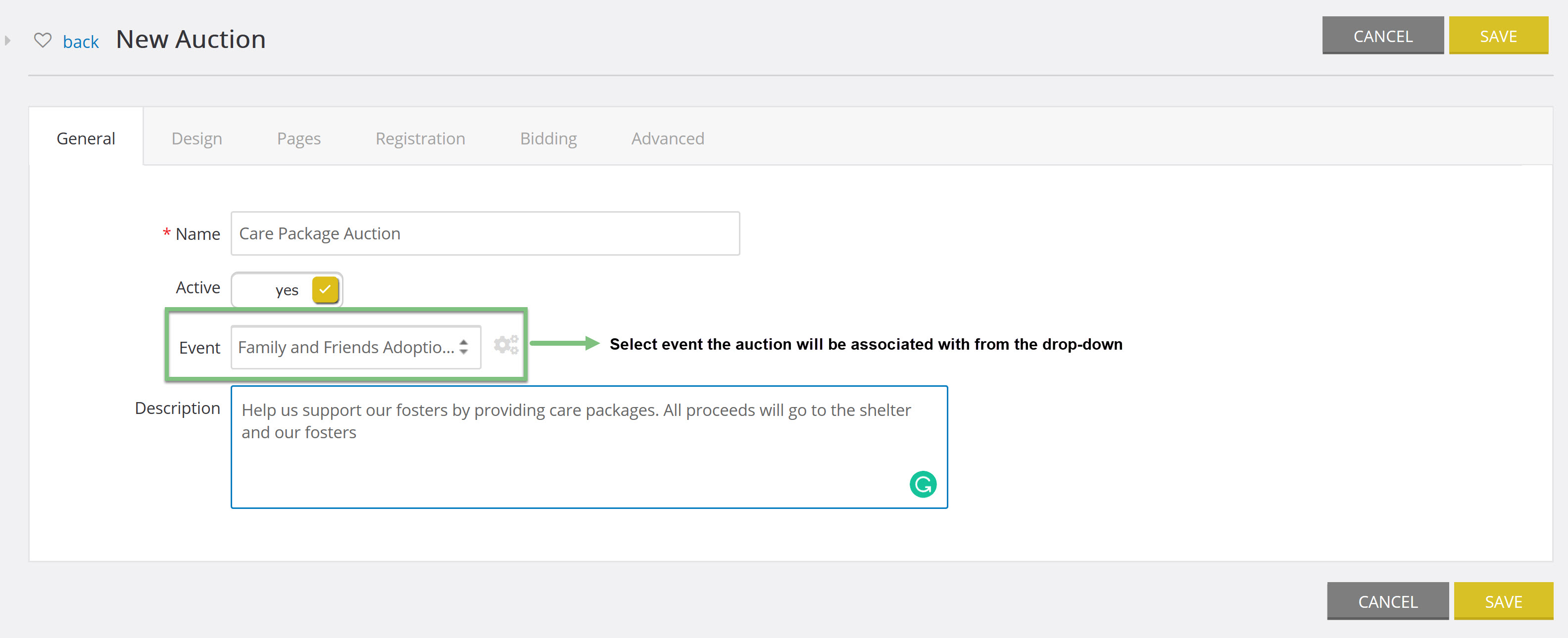 Once you click save, more tabs will appear to further configure you're your auction.
The Design tab will allow you to configure the colors and images shown on the page. This tab is used the same way on our Peer-to-Peer and Forms Applications.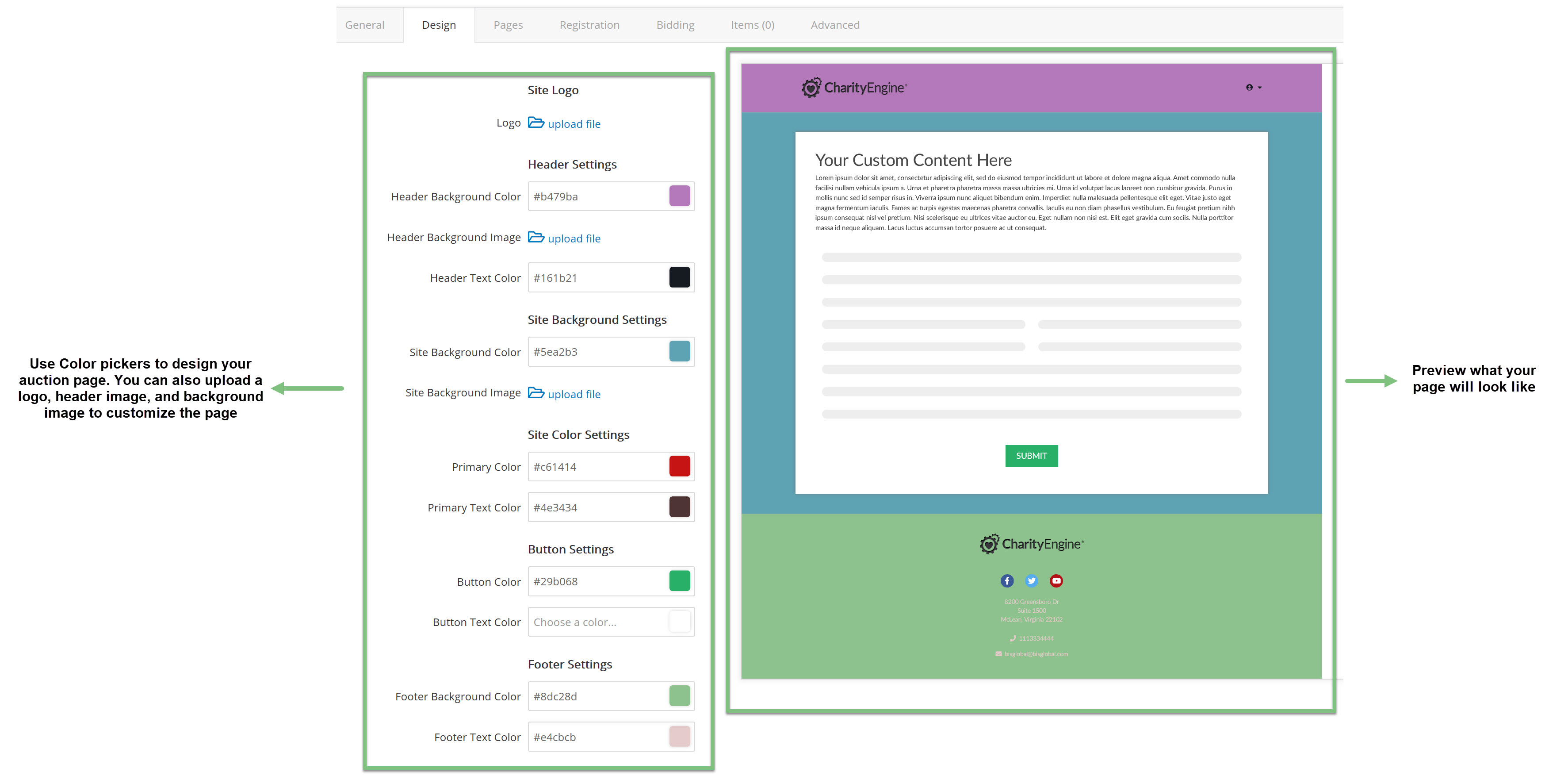 The Pages Tab will allow you to create other pages that are associated with our Auction. These could be an About the Organization or Event page, instructions for the auction, or anything else you want your donors to see.

The Home Subtab will allow you to add custom content to introduce your auction and provide key information for the Auction.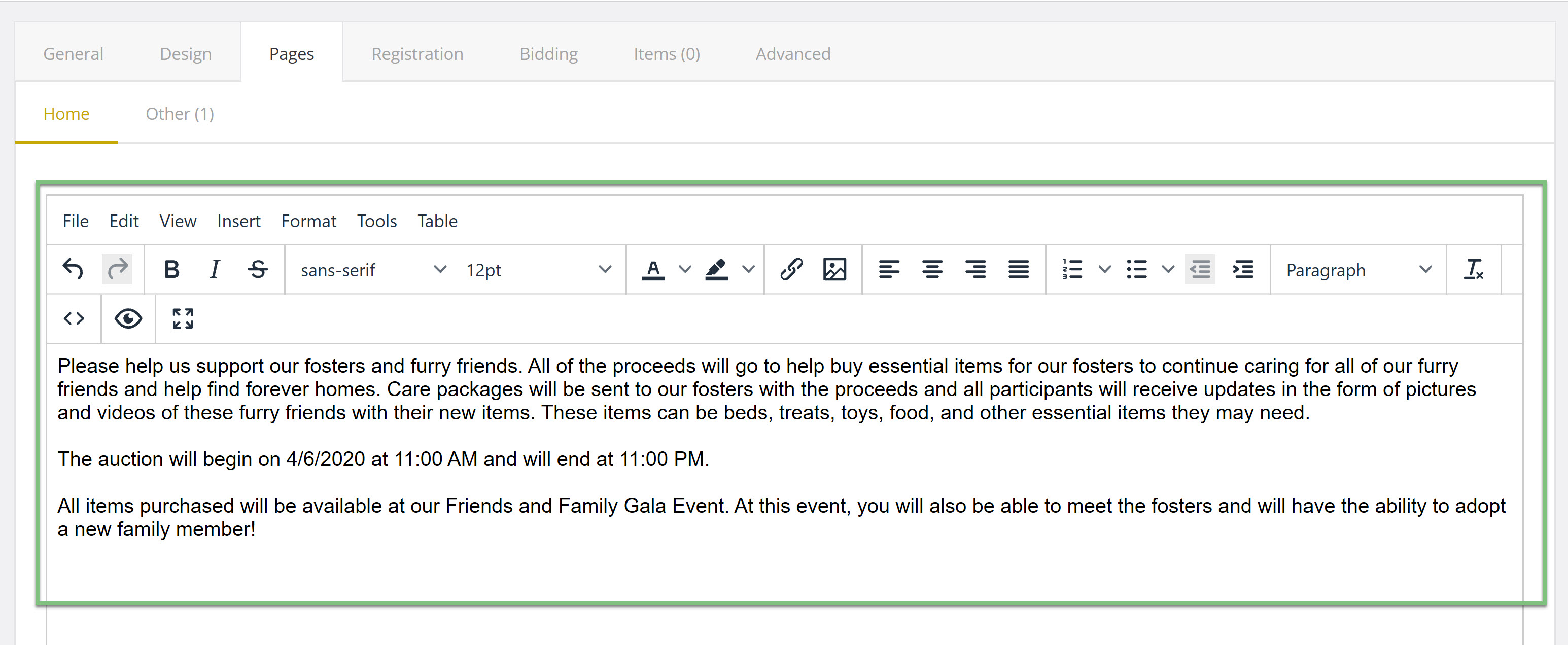 If you would like to add additional pages to your auction site, use the Other Subtab. Click the Add New button and a pop up will appear allowing you to create a new page.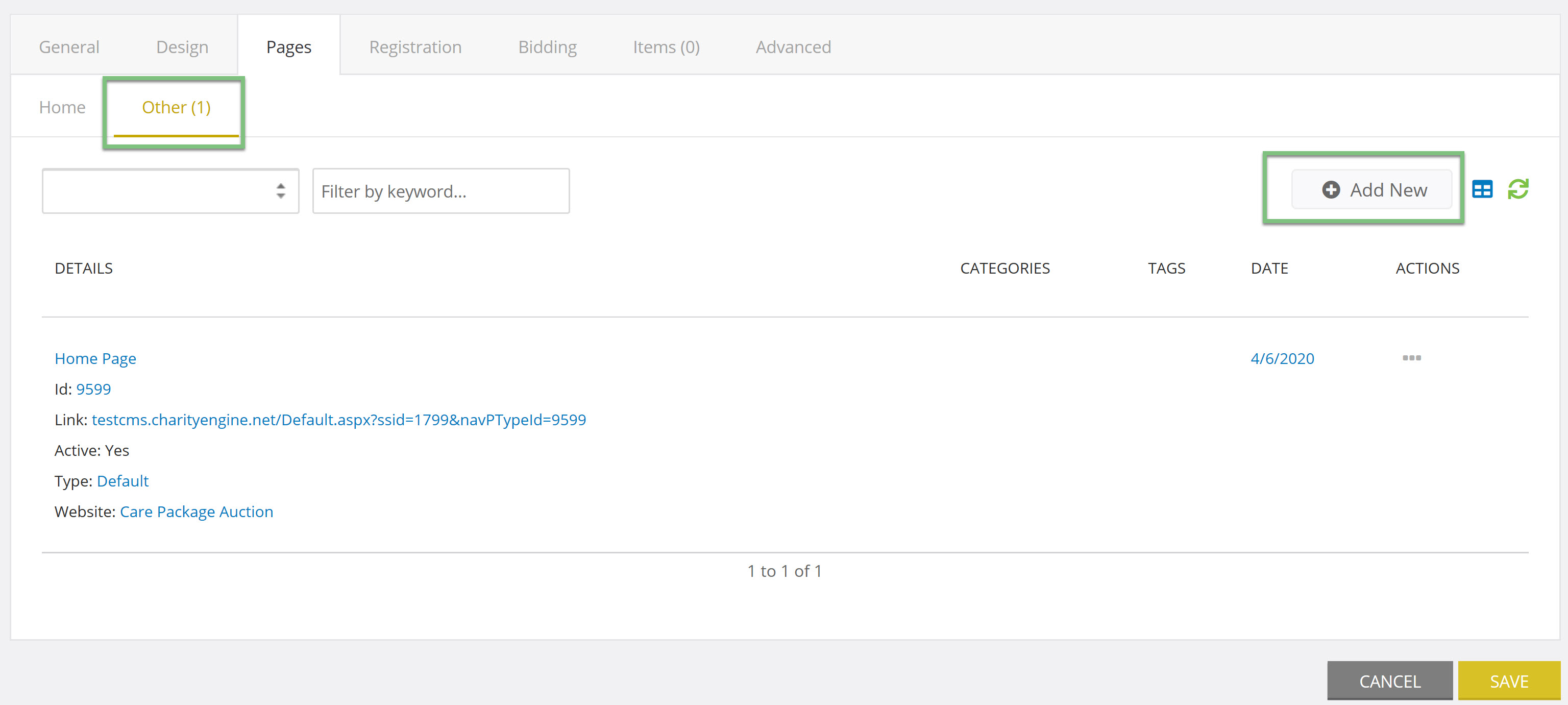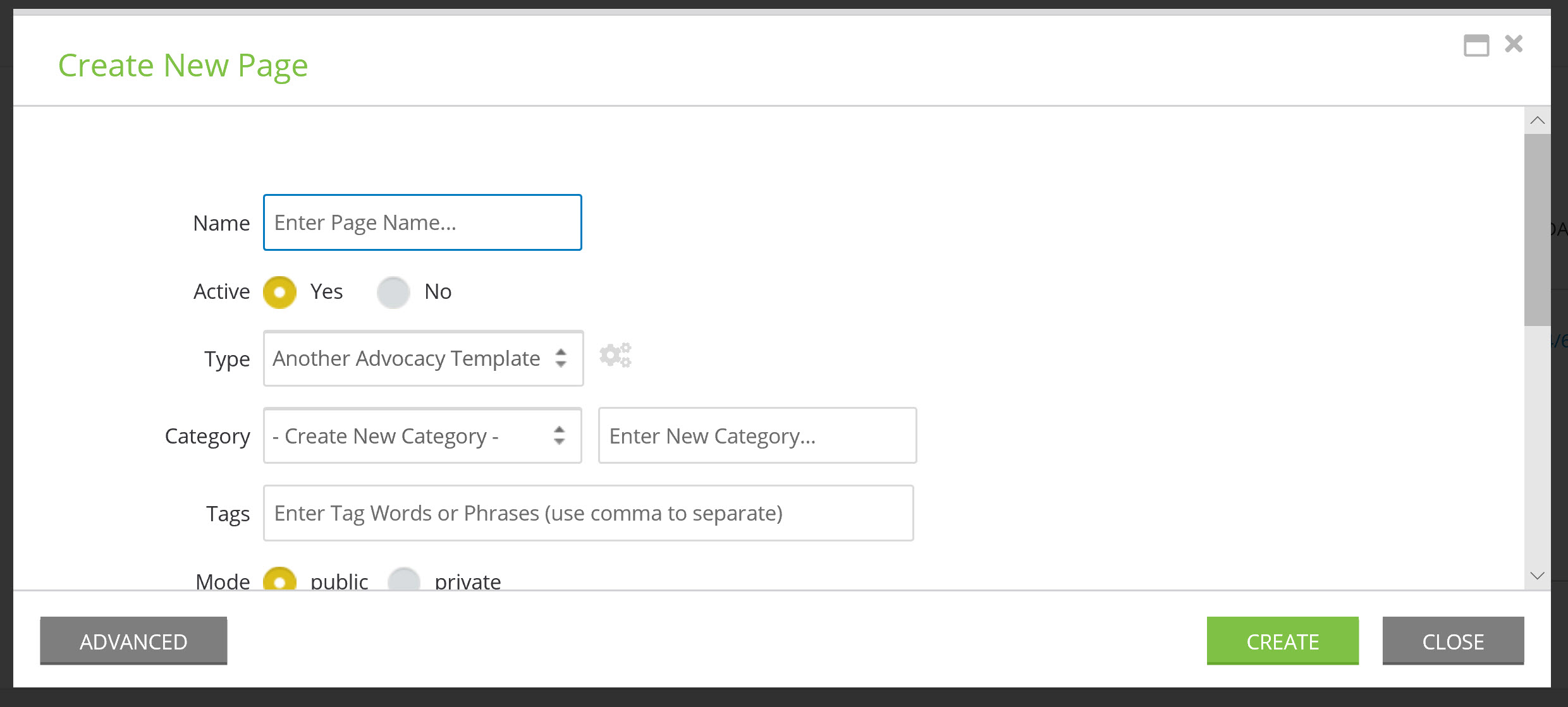 The Registration Tab will allow you to insert any legal terms and conditions, any age restrictions, and email receipt.

The Email Receipt is not customizable and will be a generic email receipt message. The only fields ou will be able to change the Subject, the reply to
email
, and the display name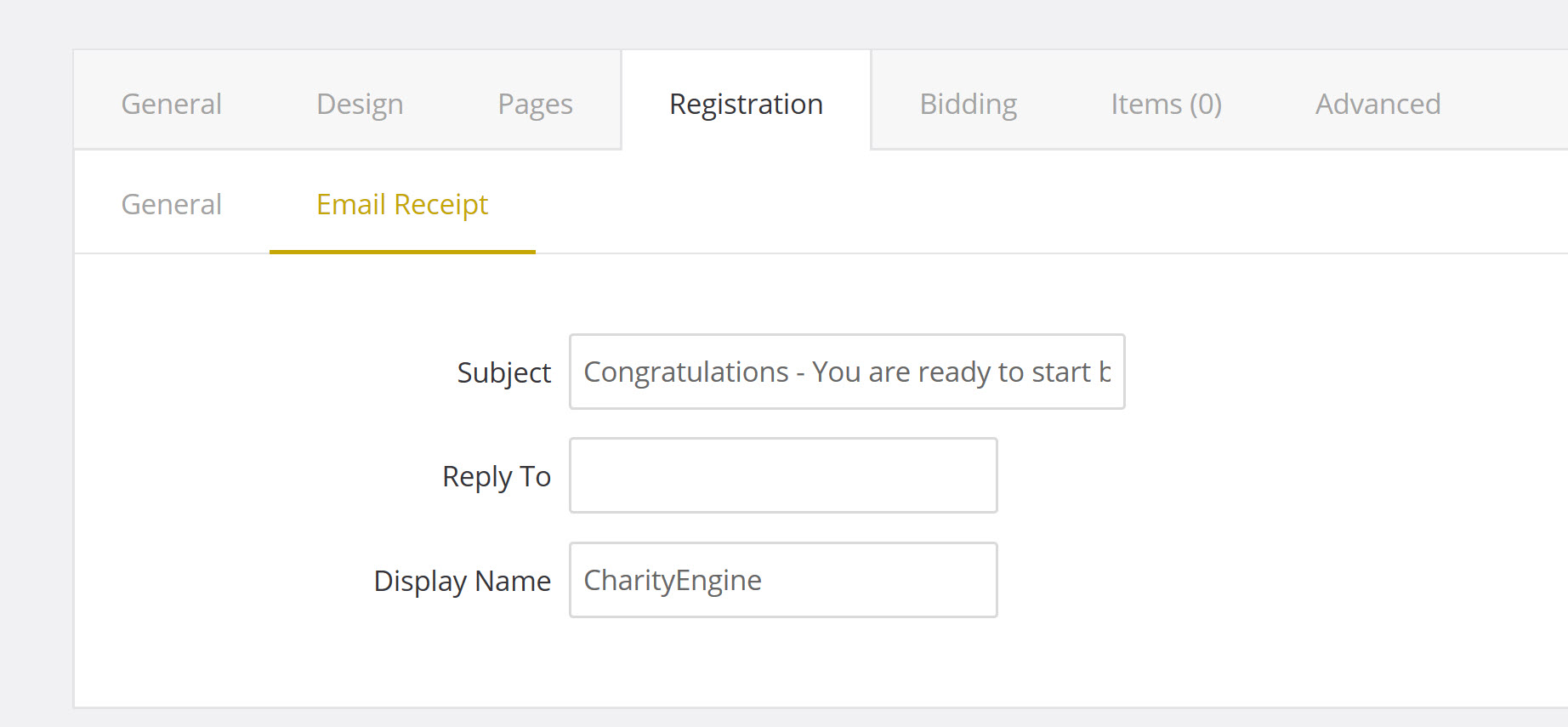 On the Bidding Tab, you will be able to configure your bidding settings such as the minimum and maximum bid increment, the authorization type, and the emails that are sent to bidders.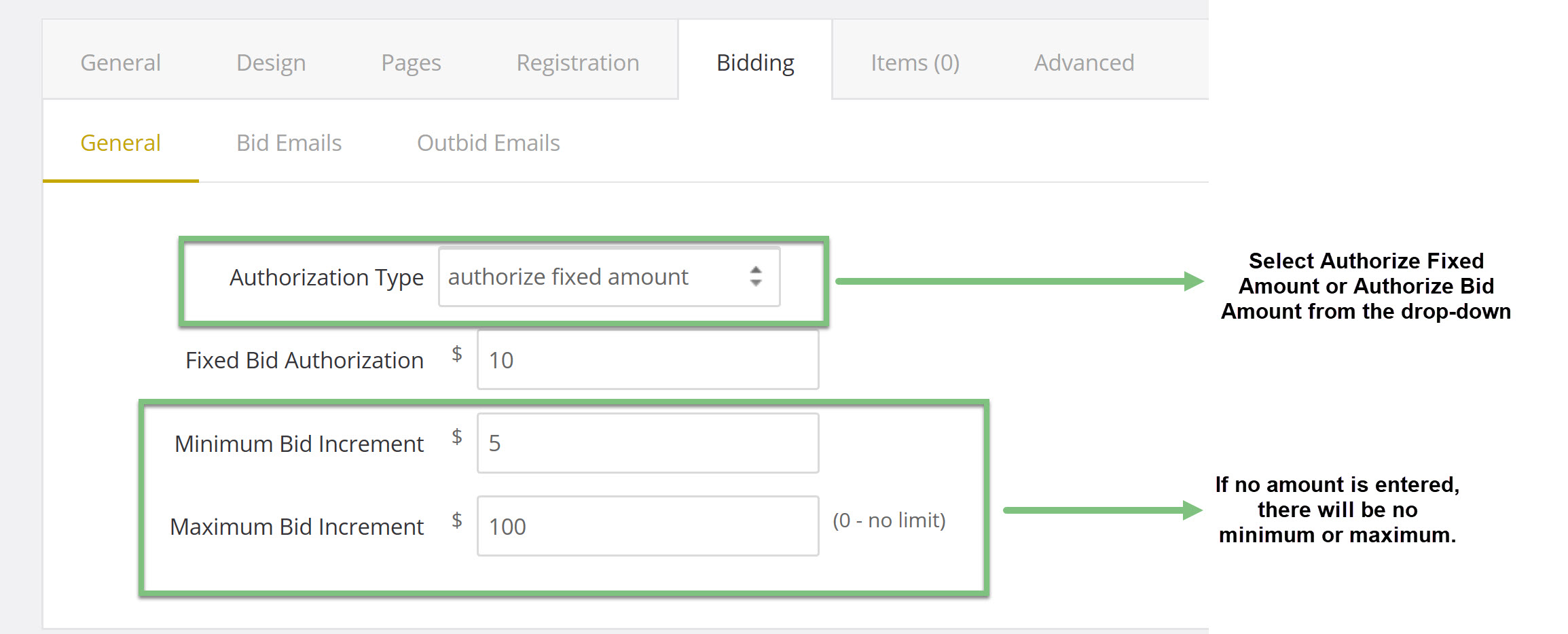 If you have select Authorize fixed amount, you will need to set a fixed bid authorization in the field under the dropdown. This will only authorize bids that are that amount or more.
If you select Authorize bid amount, the bid will be authorized by the minimum and maximum bid increments.
The Bid and Outbid emails are non-customizable just as the registration emails were not. The only settings you can update are the subject, the reply to email
and
the display names.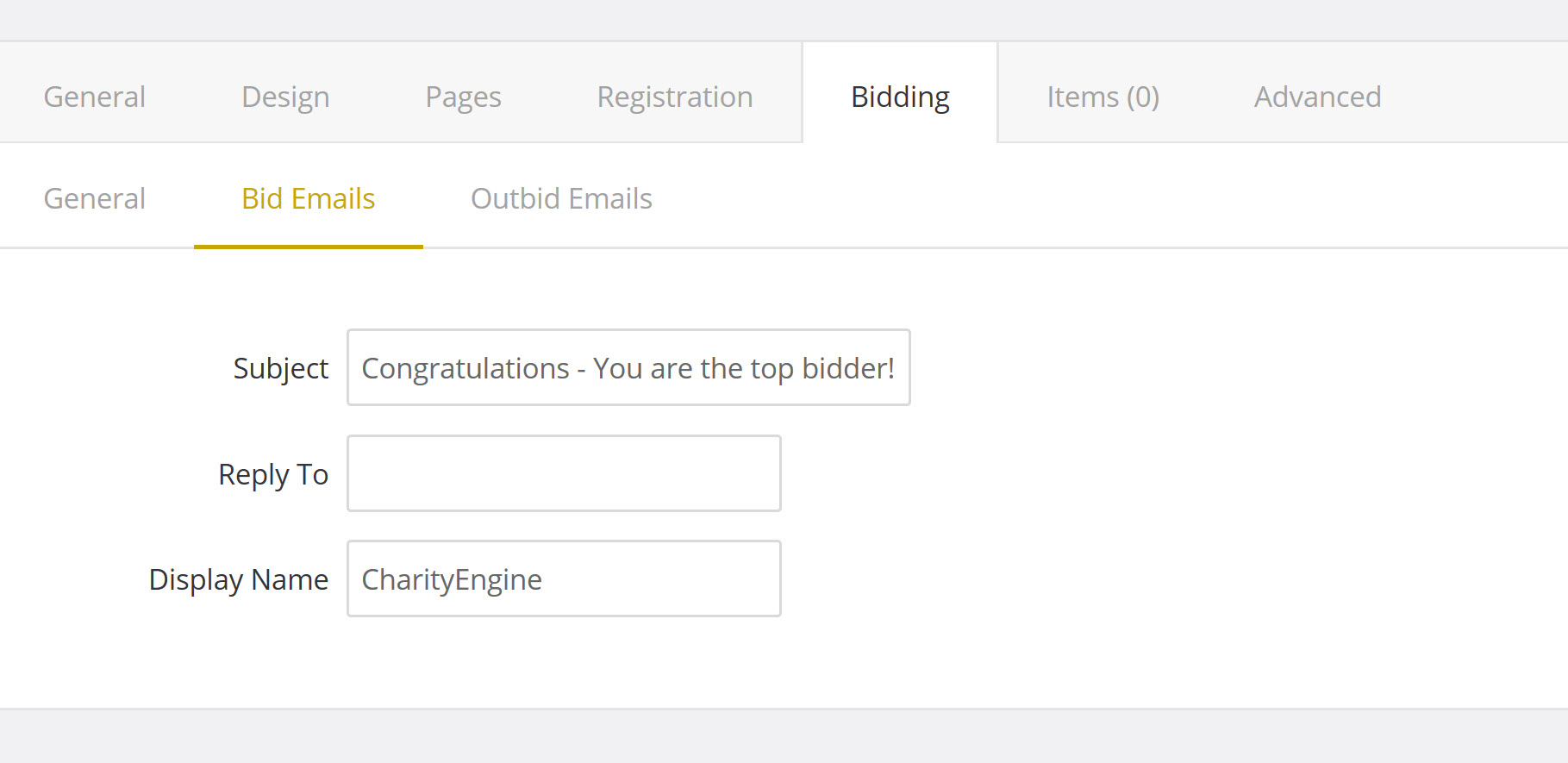 The items tab will show you any items that will be available for the auction. On this tab, you will be able to see the item, how many bids have been made, and the start and end dates for the item

Once the items are added to the auction, you will be able to view them online.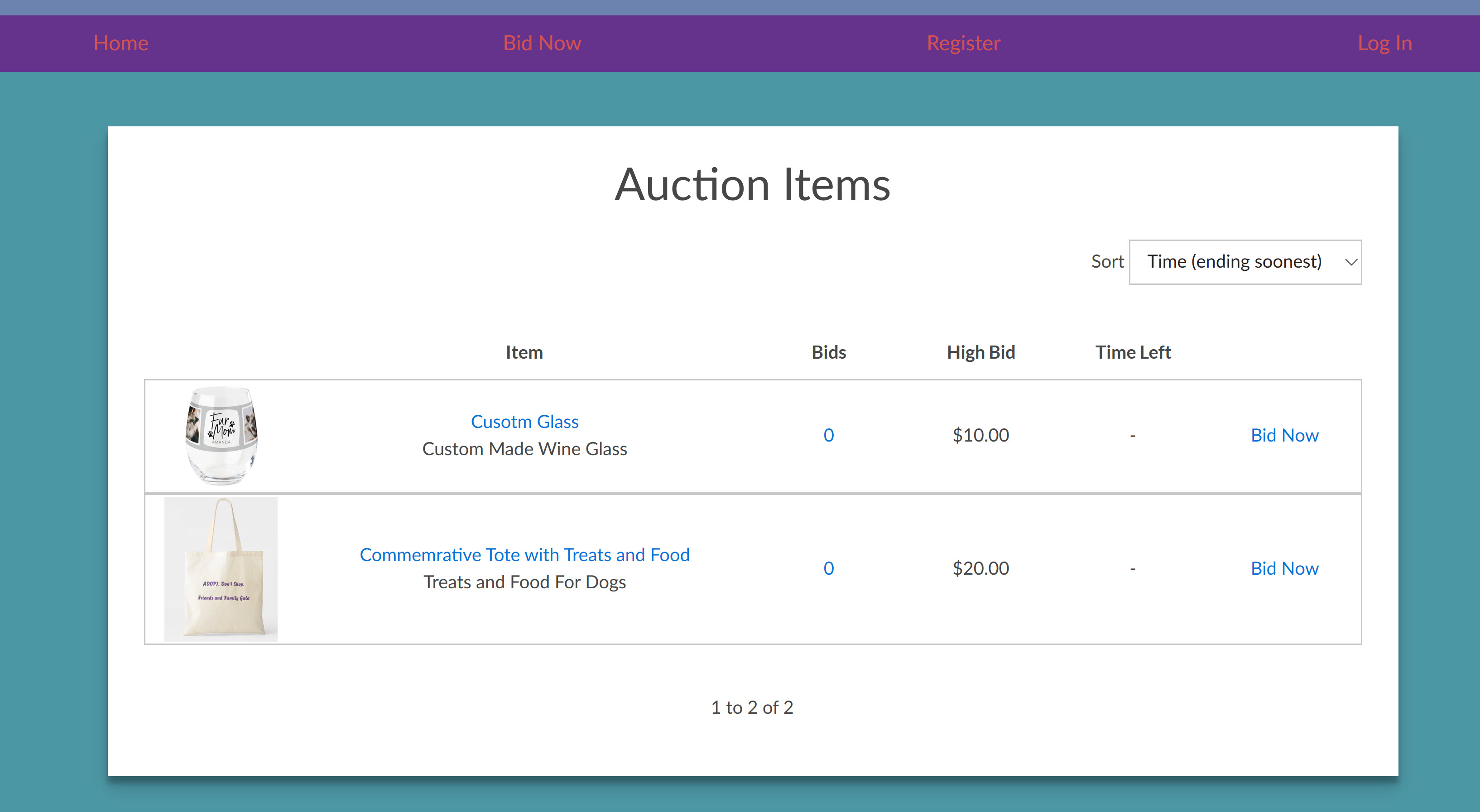 You will also be able to see any bids that have been made on the items and how much time is left to bid on the items from this screen.
The Advanced tab can be used to associate your auction with a pre-existing CharityEngine CMS website. Use the drop-down to select the website.