How to Acknowledge Tributes Manually

If a tribute is attributed to a transaction manually, an acknowledgement is not automatically sent to the tribute. The acknowledgement does have to be sent manually and can be done by managing the tribute.
To manually create the tribute, navigate to the transaction and either create the tribute or search for the tribute to attribute it to the transaction.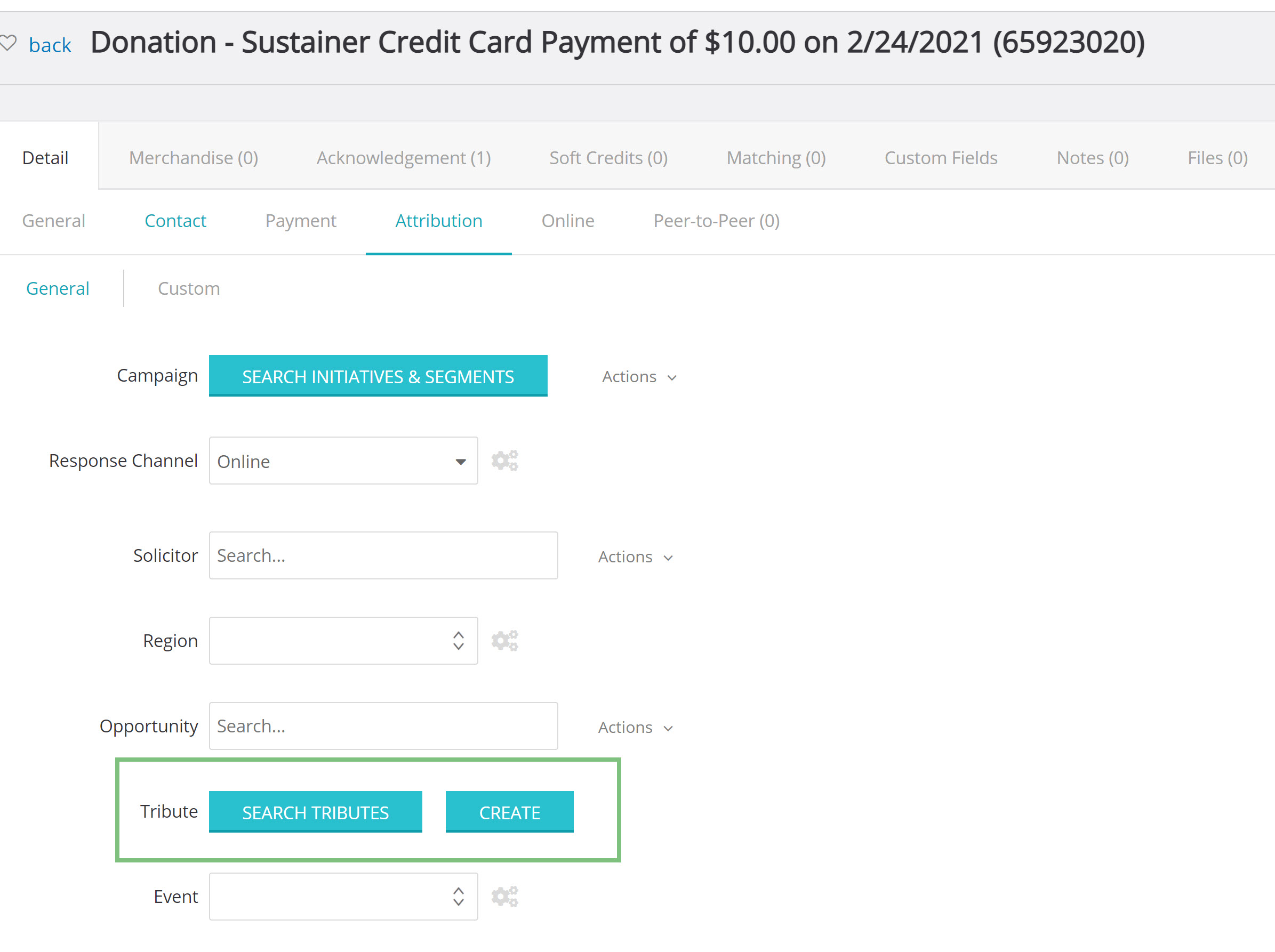 Once the tribute has been assigned to the transaction, click on the tribute name to manage the tribute.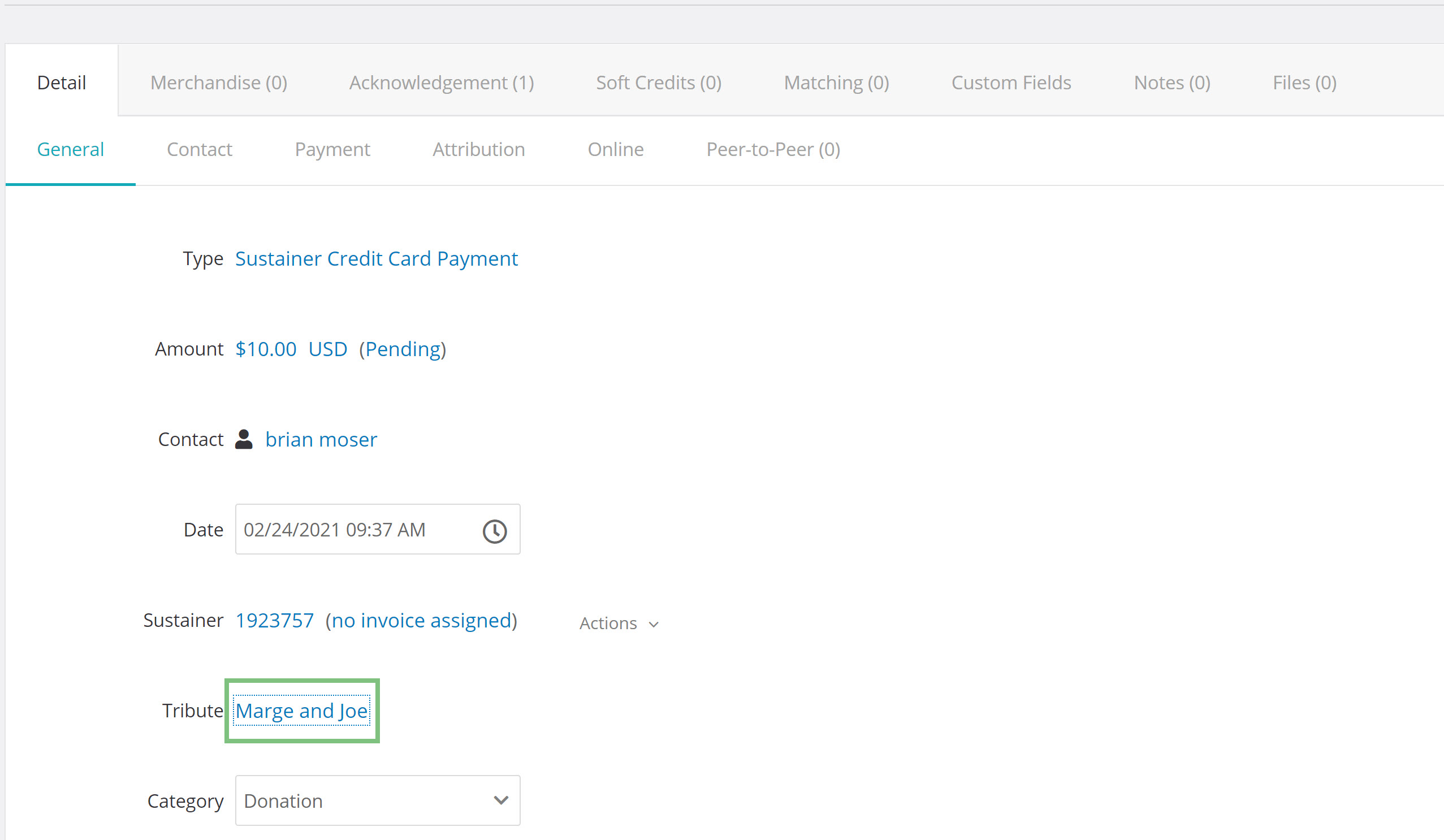 On the Acknowledgee tab, click Create to create a message.



Enter the name of the tribute, the message you want sent, and the email address of the tribute.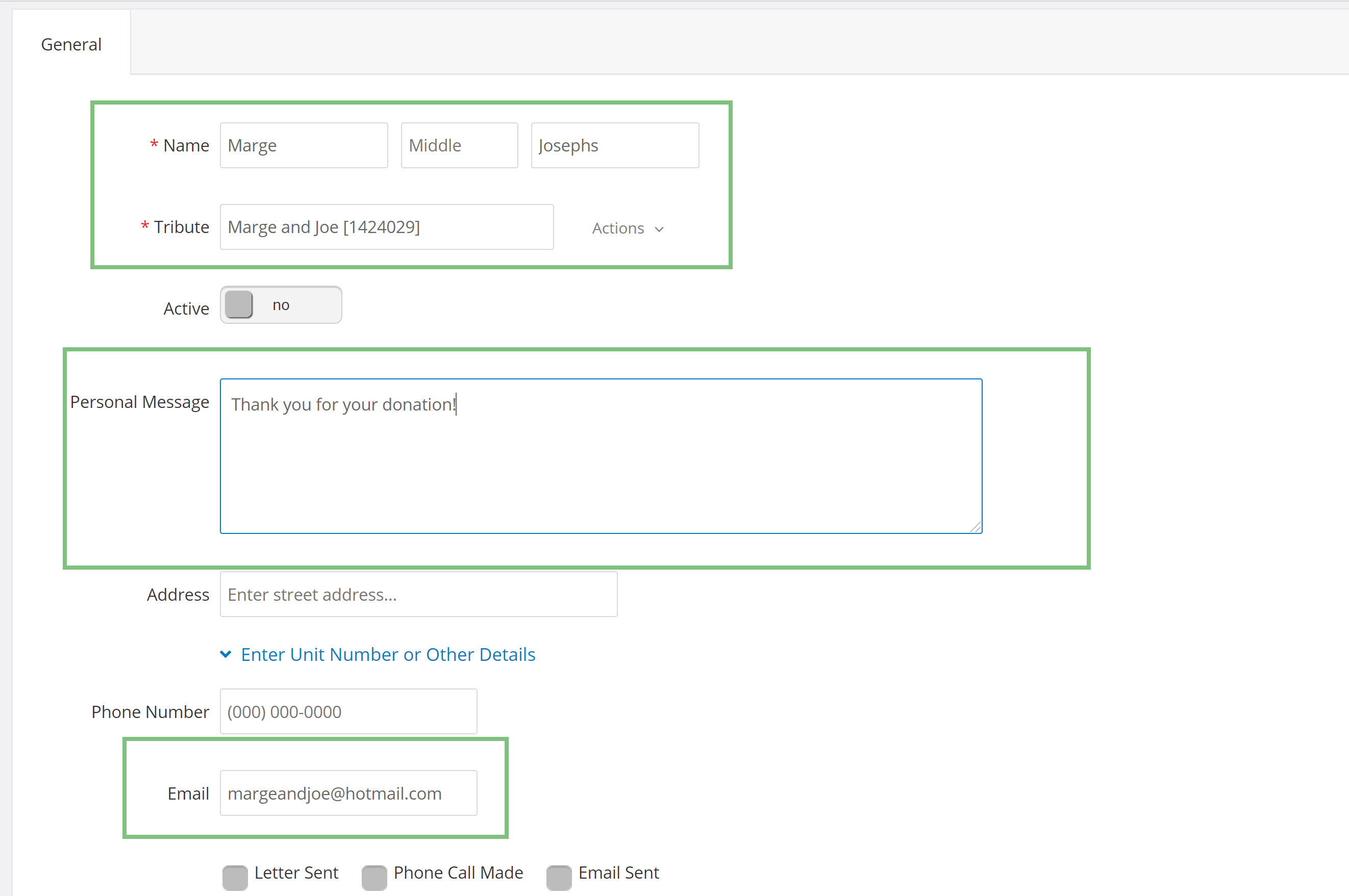 Once you click Save, a dropdown will appear next to the save button. Select Send Email to send an acknowledgement to the tribute.



The email will be sent to the tribute acknowledging them for the donation.