How to Create a Custom URL for Your Web Form

When creating a web form, CharityEngine will automatically create a URL for your form. This URL is very generic and not customized to your organization or mission. CharityEngine has added a feature to our forms tool to allow you to update the URL to add another layer of customization out of the box. By creating a friendly URL, it will be easier to remember for you and donors.
To customize your URL, navigate to
Online > Web Forms > Search & Manage > Locate Form > General
tab:
Link
field.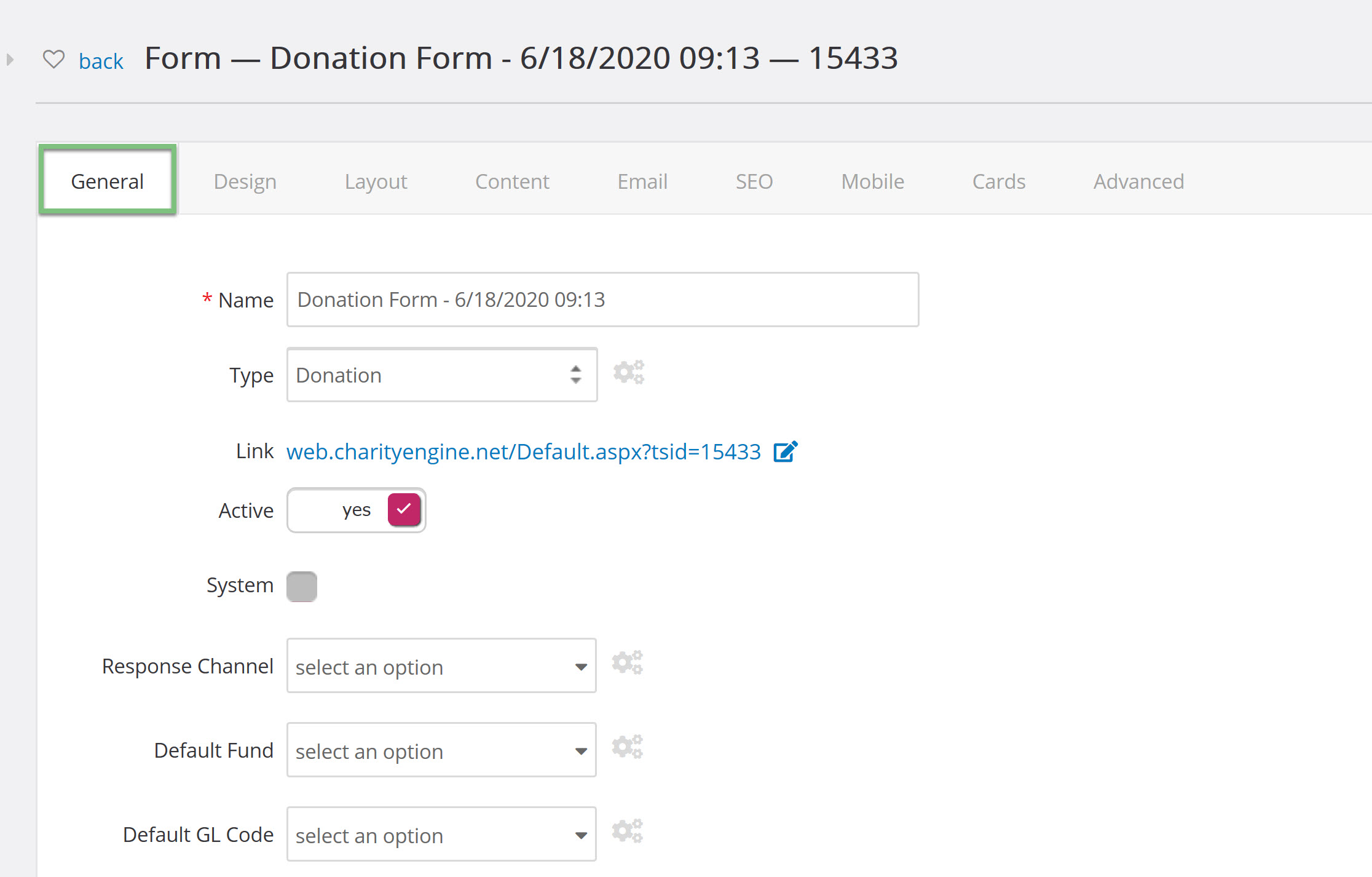 Next to the Link, you will see an edit button. Click on the button and a text box will appear.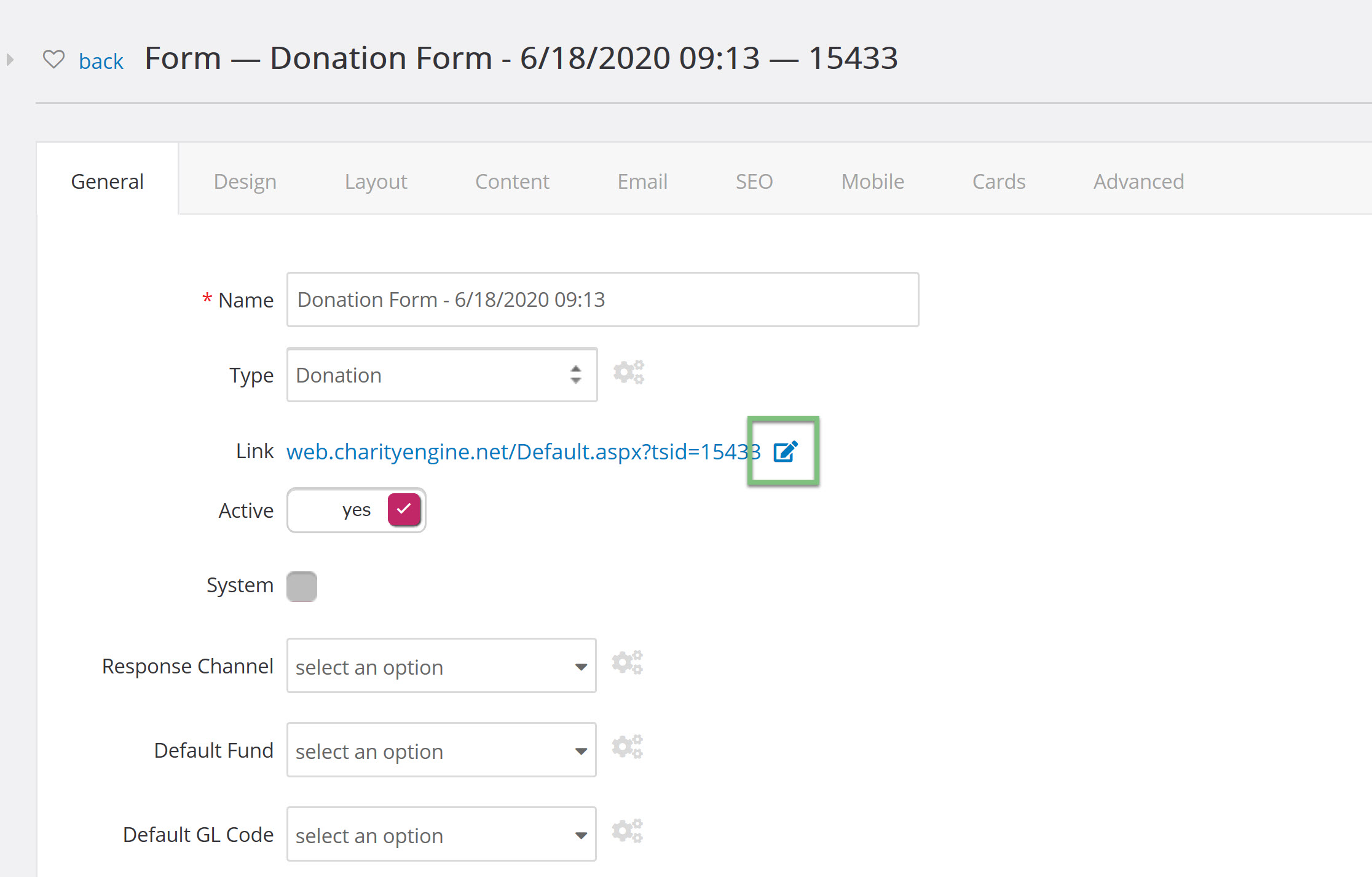 Now you will be able to enter a new suffix to replace all the text after Web.charityengine.net/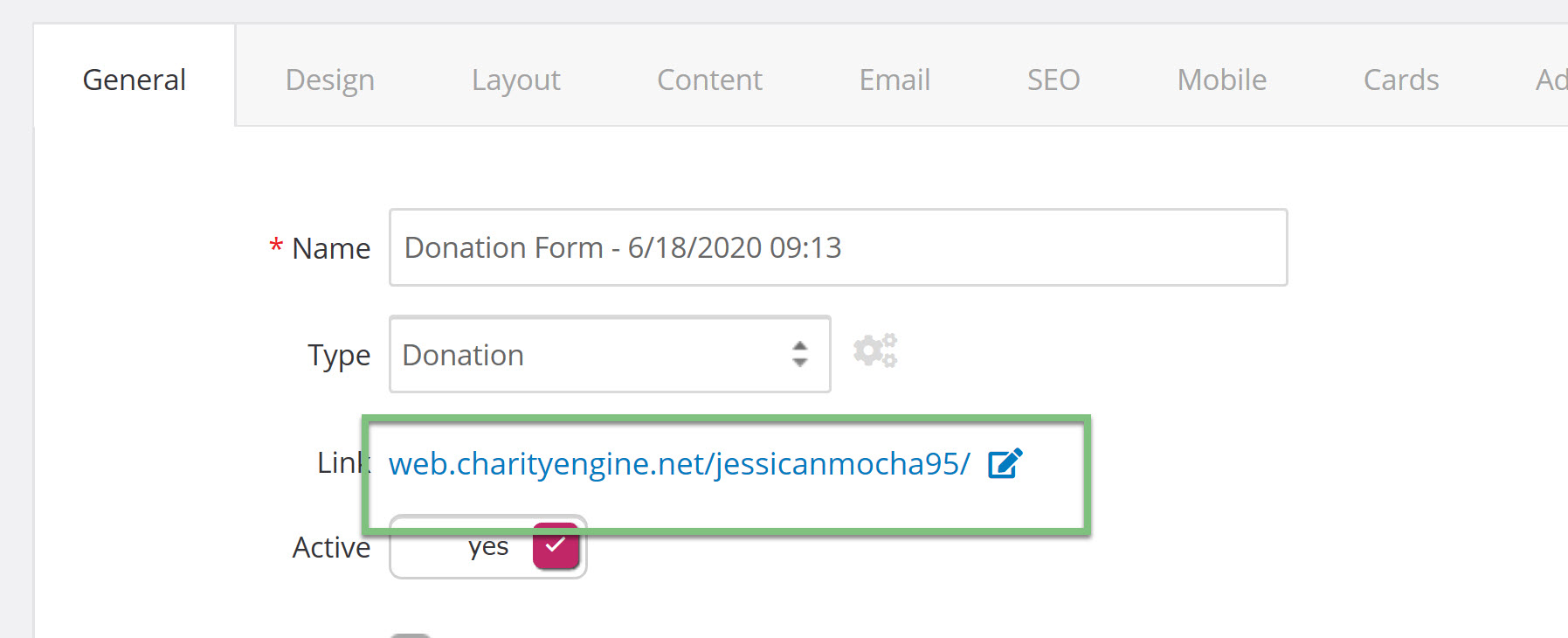 Note: a URL can only be used for a single form. Once you have used the URL, you will not be able to use the same URL on a different form.
Now you can easily navigate to your form without including the form ID.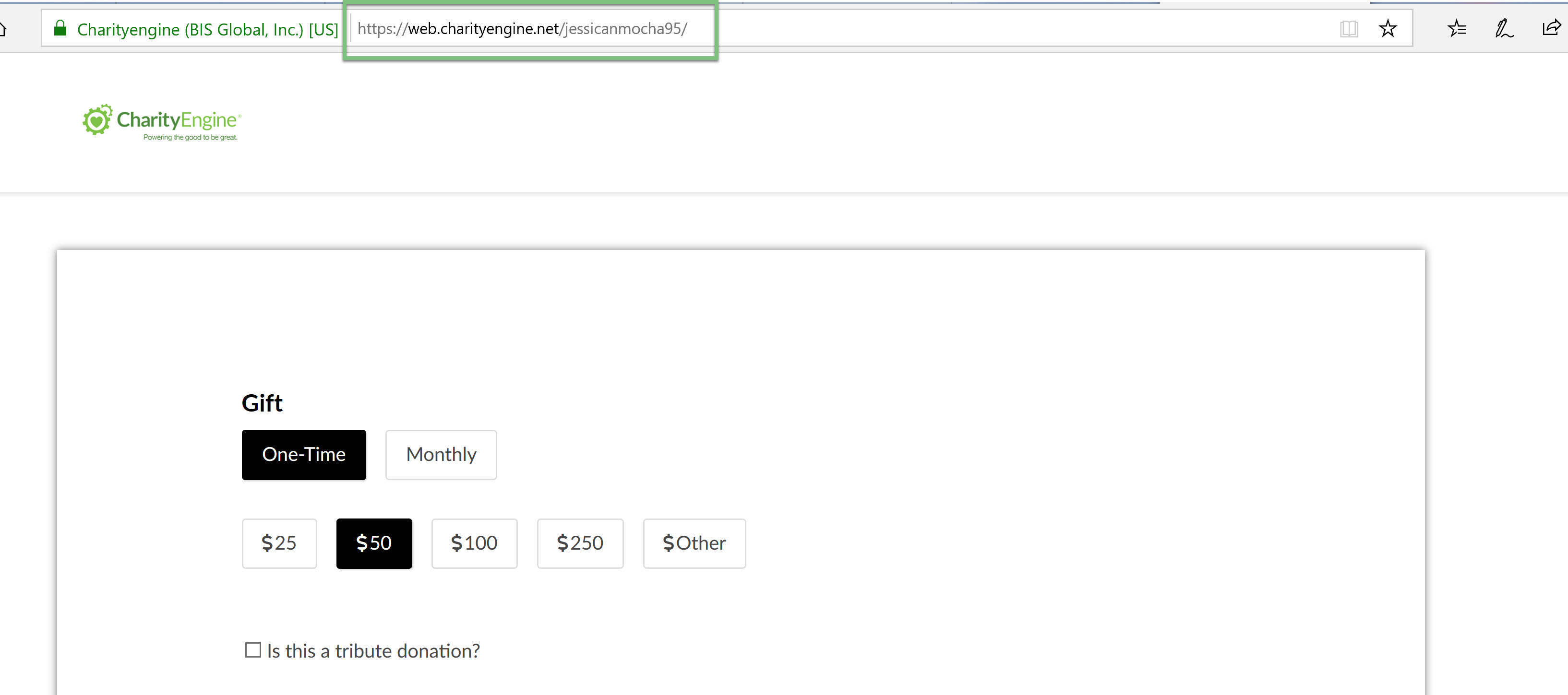 Note: If you host a vanity subdomain for your webforms with us you, you can also use this feature with your vanity domain.