How to Create a New Affiliate From an Organization Contact Record.

When creating a new affiliate contact record, you can easily attach the contact to an organization. By navigating to the organization's contact record and creating a new member, the contact will automatically be attached to the organization and no further configuration will need to be made to connect the affiliation to the organization.
To create a new affiliation from an organization's contact record, navigate to the organization record.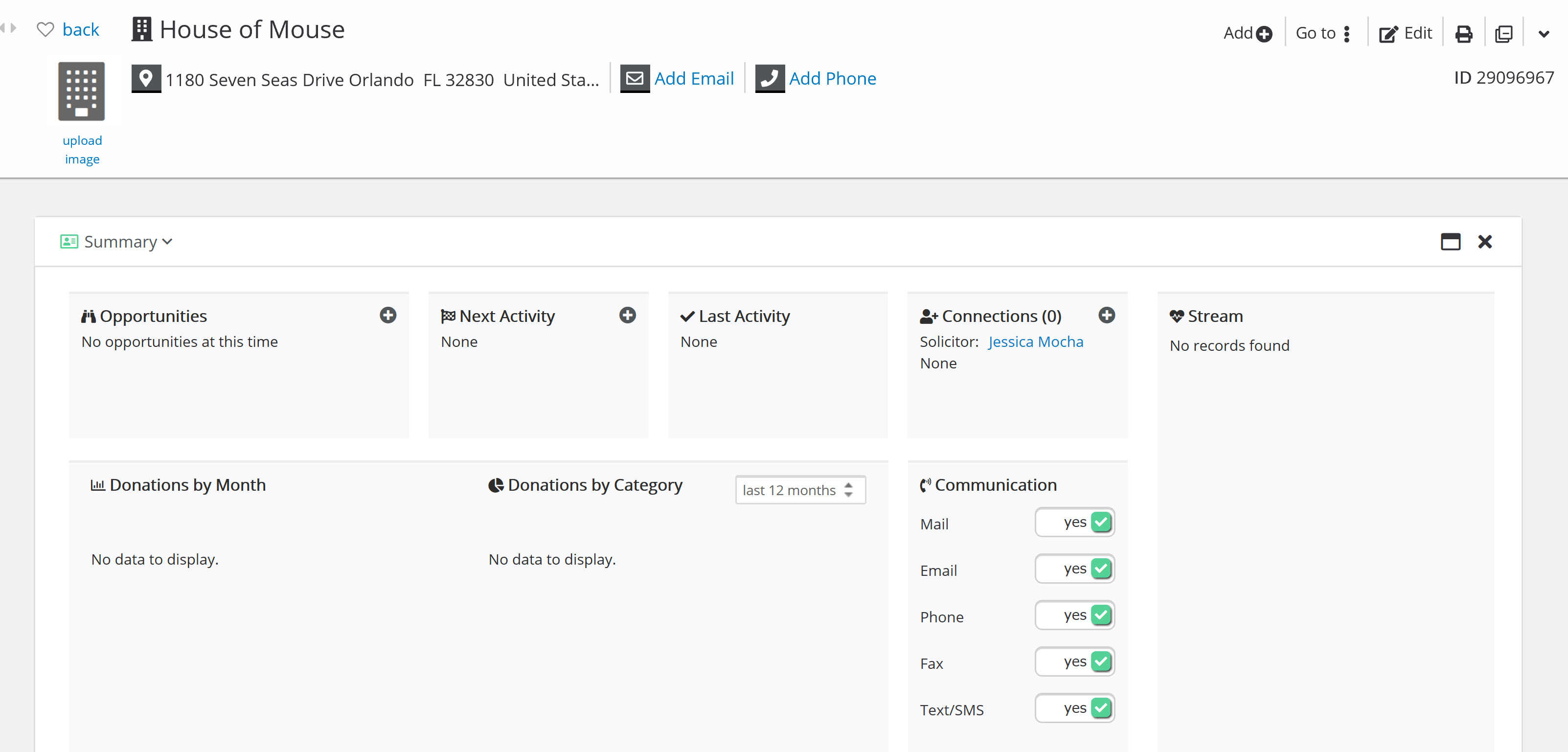 Click on ADD and a drop-down will appear. Click on to create Chapter a new contact.

You will be navigated to create
the contact
.

You will notice that the organization you are creating the affiliate from is the parent organization.

Once the new affiliation is created, you will see the affiliation at the top of the contact record.

Note: if the affiliation is created from the organization's contact record, the organization's contact information will be copied over to the person, specifically the address. This can be updated by editing the contact once created.

If you have an existing organizational contact record that needs to be assigned as an affiliate, this can be accomplished by navigating to the Parent Organization.

Navigate to Contacts > Organization & People > Search & Manage > locate the affiliate organization record > Actions > Manage > Edit > General tab > Parent Organization > assign the parent organization >SAVE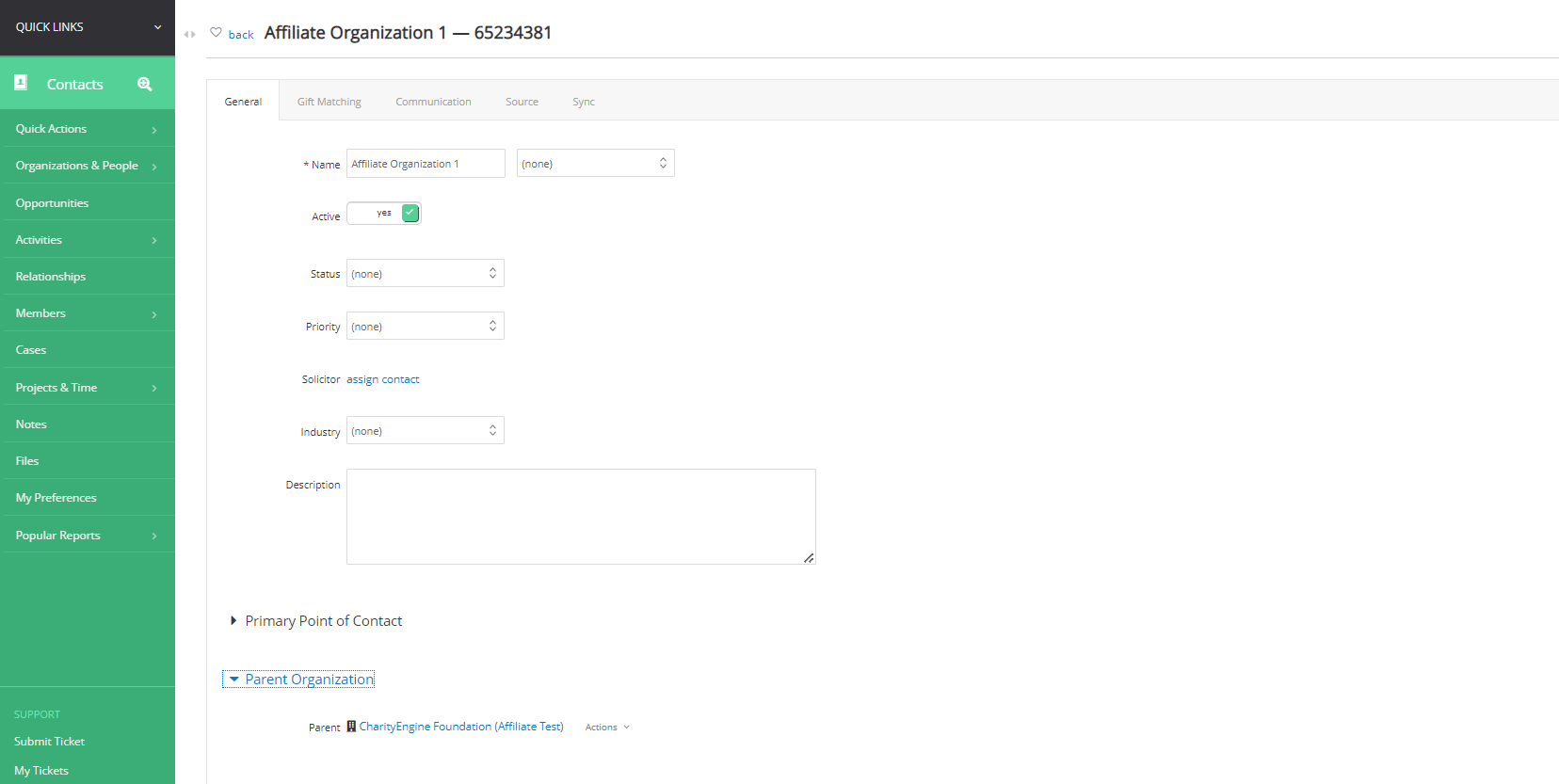 Once complete, the affiliation will be presented on the contact record in the header summary.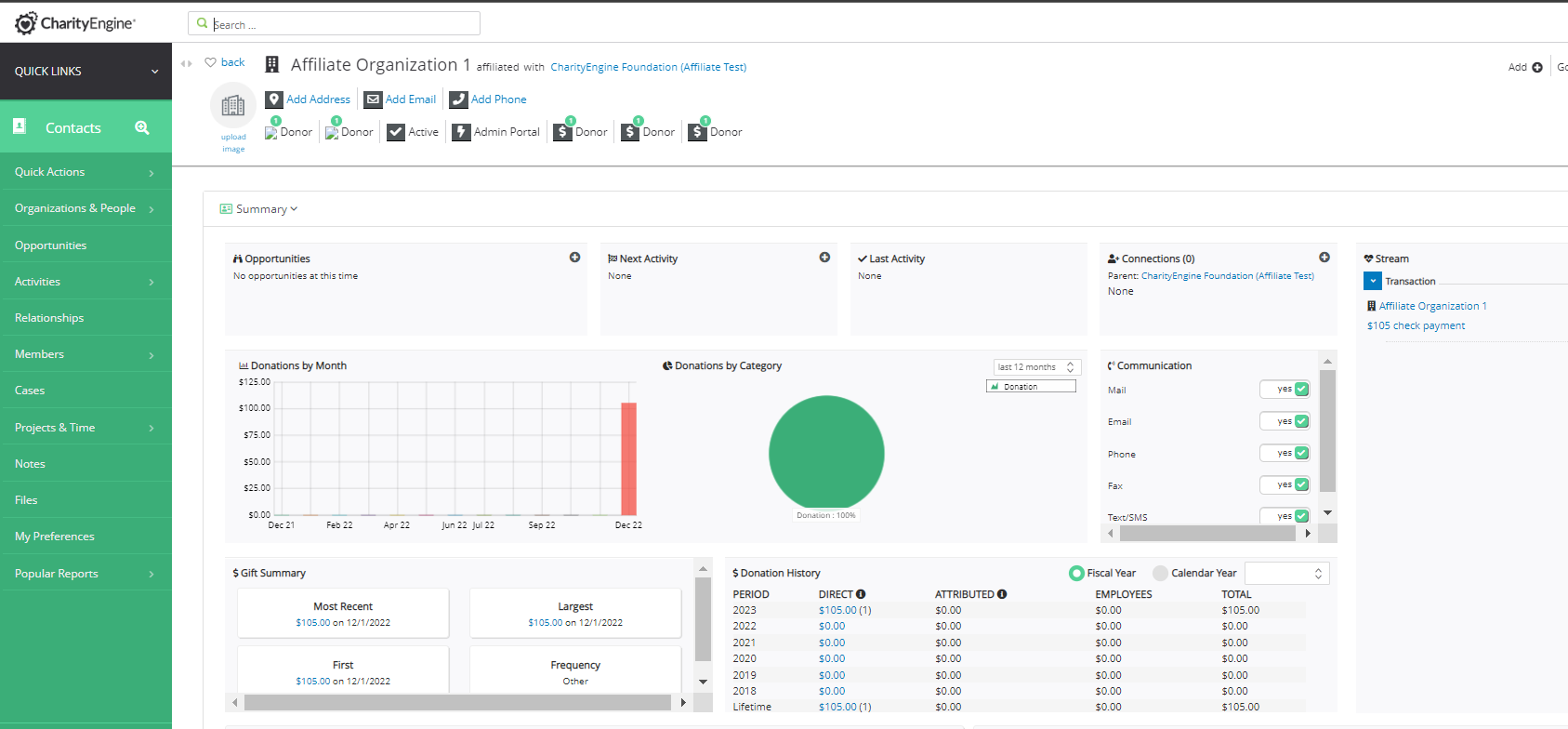 At the Parent Company level, each affiliate will be presented in the Chapters & Affiliates panel