How to Create an Item for an Auction

To create an item for an auction, navigate to the Items tab when managing your Auction.

Click on the Add New button. This will navigate you to the create a new item page.

On the General Tab, you will be able to name the item, select the auction the item is associate with, set the starting bid, and the start and end date.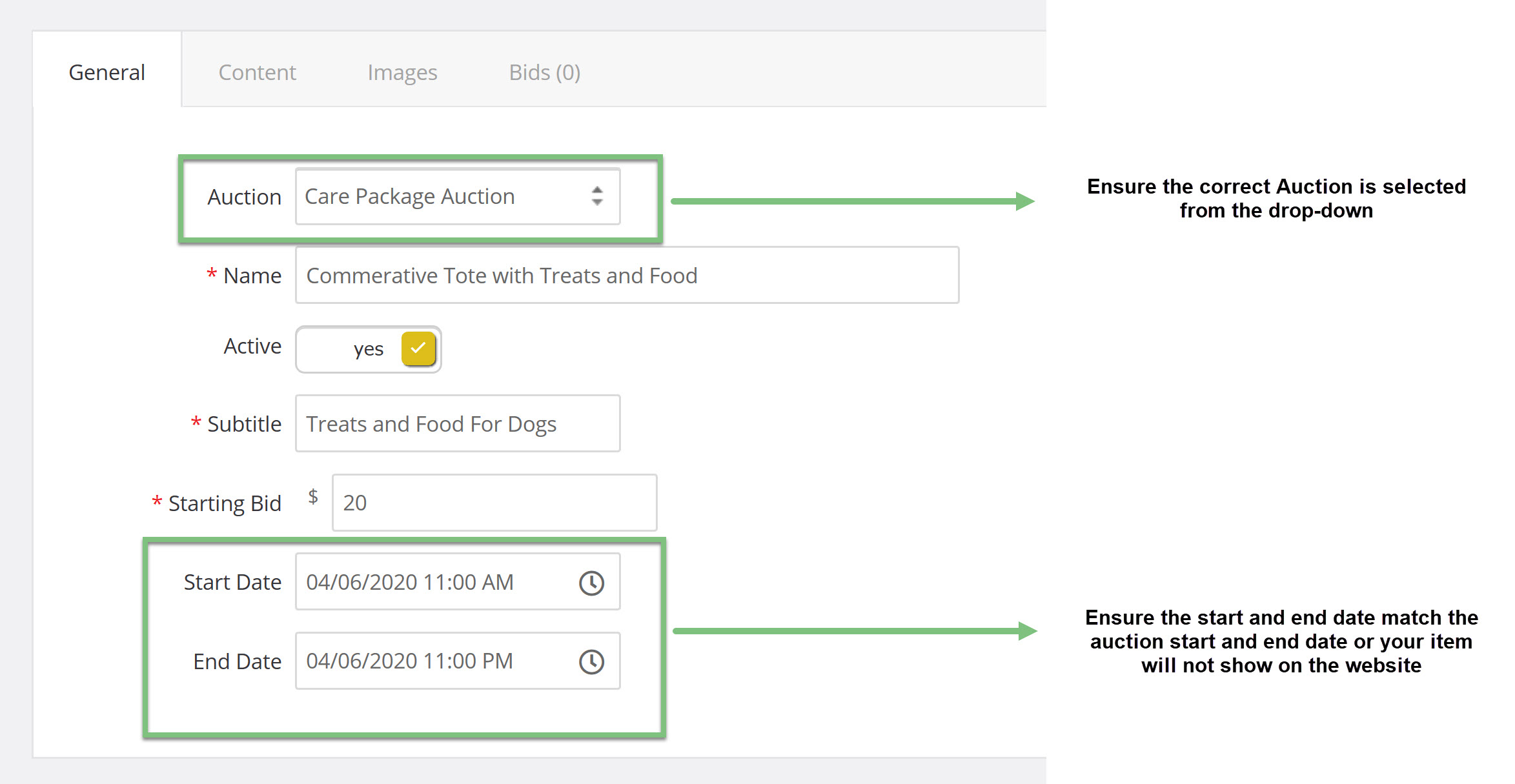 Use the content and image tabs to give your participants a description of the item.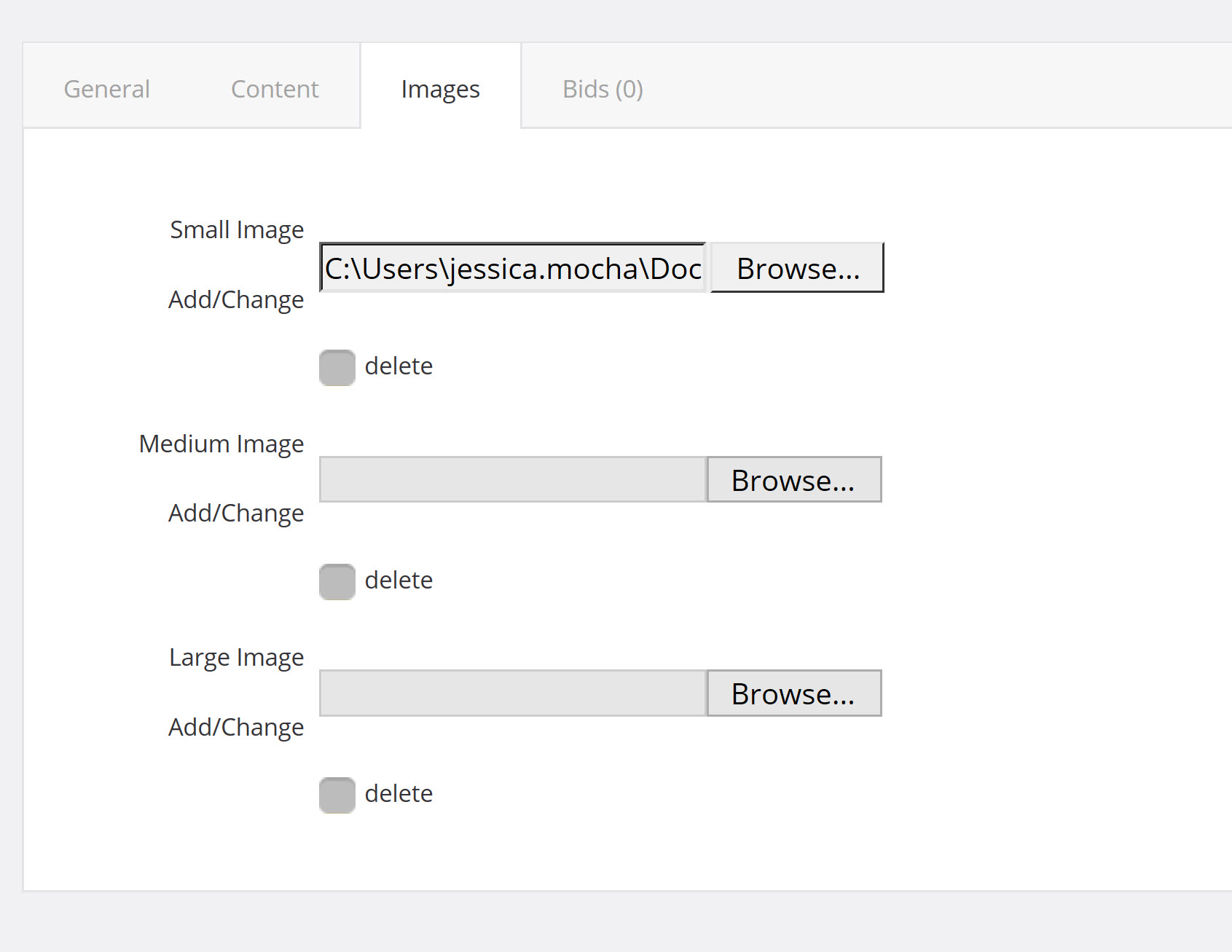 Your item will now appear on your Items tab for your auction