How to Refund a Check

If your organization is receiving checks, you may have to issue refunds for these checks. Due the nature of checks and lack of automatic refund capabilities, there are a few extra steps you will need to take to issue a refund for a check. These steps will ensure that the donor received the amount back and that your accounting team is able to see an accurate representation of donations received.
To refund a check, you will need to identify the transaction and obtain the transaction Id. Identifying the transaction Id will be important in later steps. Navigate to the Donations > Transactions > Search & Manage and identify the check transactions that you want to refund. You will see the transaction Id on the left side of the screen.



Next, click on Create New and select Outgoing Payment. This will initiate the refund that will be able to be seen on the contact record.

Enter the refund amount, the check number, the contact record, and the original transaction that the refund will be linked to.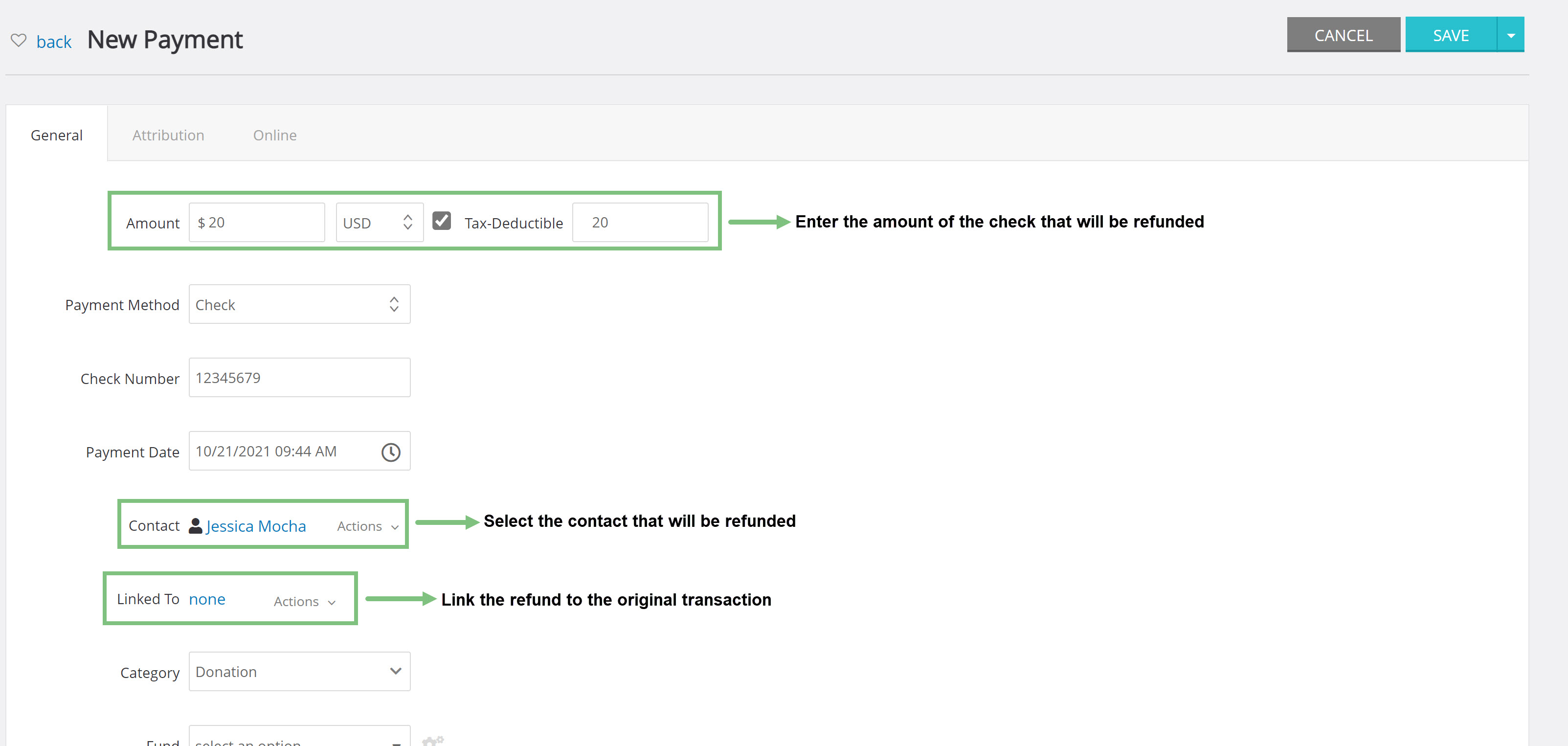 To link the transactions, click on None and a pop-up will appear for you to search for the original transaction. This is why you need to identify the original transaction in the first step. Enter the transaction Id into the Transaction Id search box.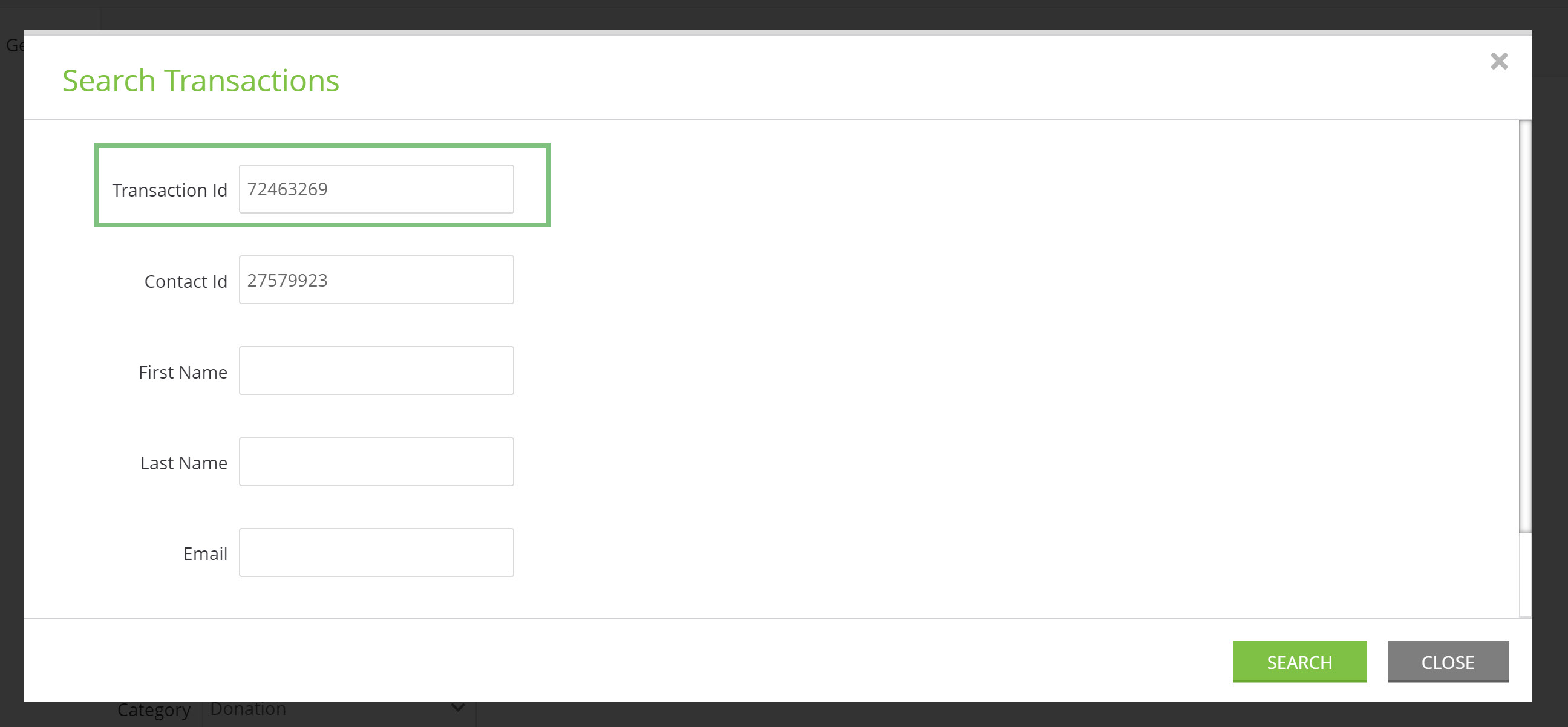 Select the transaction record.

The transaction will then appear as linked to the refund.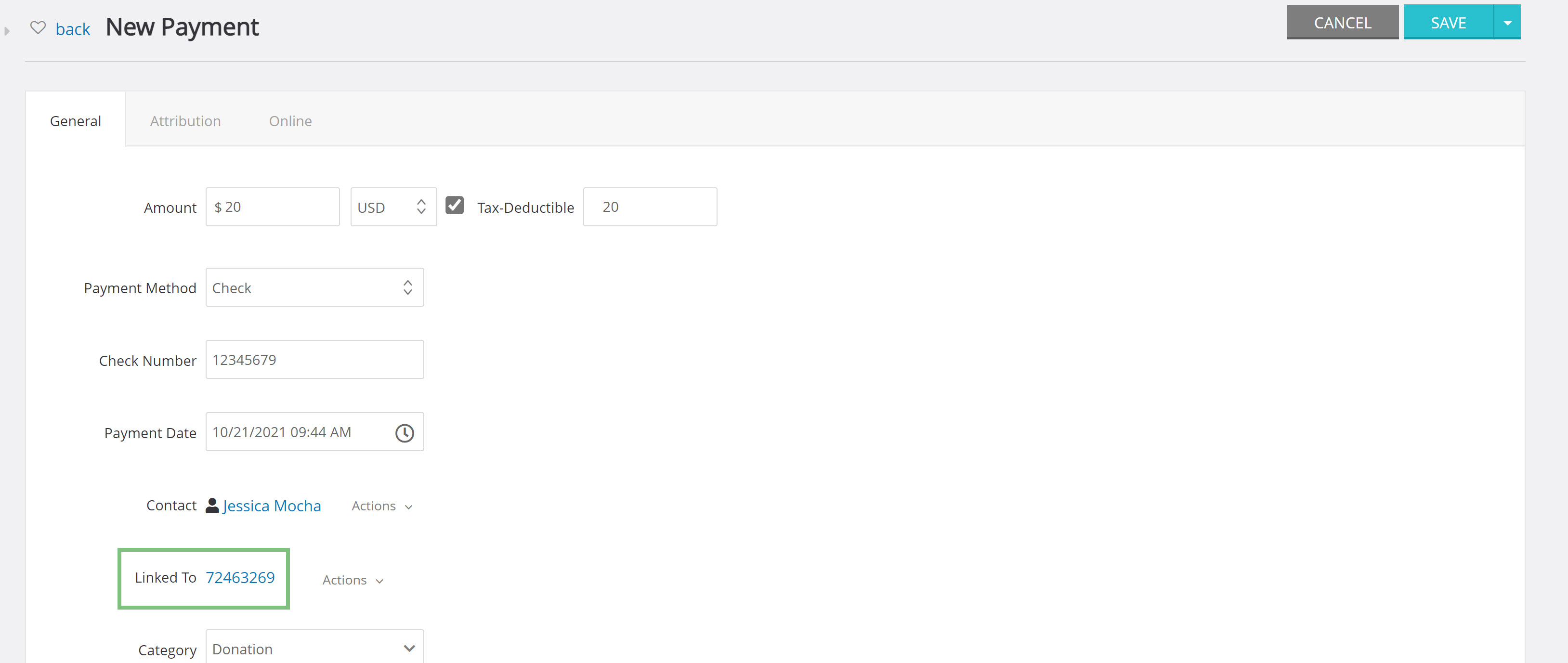 Click Save and the outgoing payment will be recorded on the transaction record.