How to Test Web Forms

Once you have created your web form, you can test your form and see what your donors will see. This is a great opportunity to see the receipt page and any emails the donor may receive after they donate using the form and update any configurations if needed.
To test your form, you will need to turn payment processing off in your configurations to ensure no payment process during your test. To turn off payment processing, navigate to the advanced tab while managing your from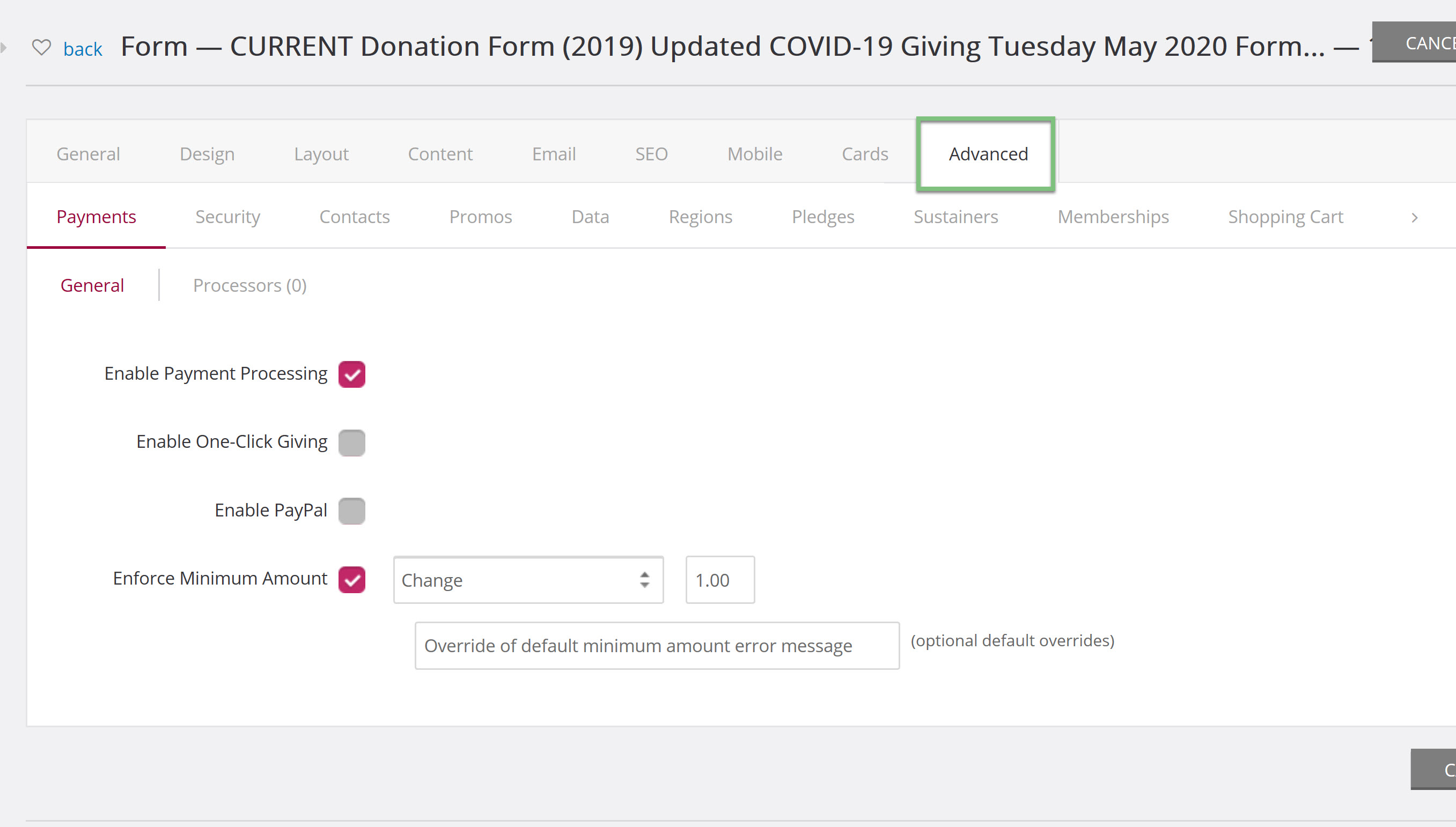 Note:
If you are making changes to an active form, CharityEngine suggests a copy be made of the form to test any changes before making the changes to the live form.
To turn off payment processing, uncheck Enable Payment Processing. Once the box is unchecked, all other payment configurations will disappear.

Now that payment processing has been turned off, you will be able to view your form online, just as your donors would, by clicking View Online under the Save drop-down.

Proceed to make a donation using the form to ensure all settings are configured correctly and the donor will see and receive the correct emails. The payments will not actually process, but this will allow you to see exactly what the donor will see.
Note: After you have tested the form, you will need to enable payment processing again to ensure your donors will be able to make real donations.
Once you are satisfied with your form, you can perform a bulk delete of any transactions you created while testing your form. For help deleting your transactions in bulk, read this article.