Web Forms: How to Hide Tickets on an Event Form

Introduction

If your organization has a free event, you may want to hide ticket information sections to prevent confusion. This is not a necessary configuration, but it may help prevent questions from your donors about the costs of the event. This can easily be done by managing the ticket field and configuring the settings to set the default ticket amount and hide the ticket section.

Prerequisites
Before you can create the form and hide the ticket, you must create the event and free ticket first. This can be done in the Events & Volunteers application.


Instructions
To hide an event ticket on your registration form, navigate to layout tab on the event form on which you want to hide the ticket.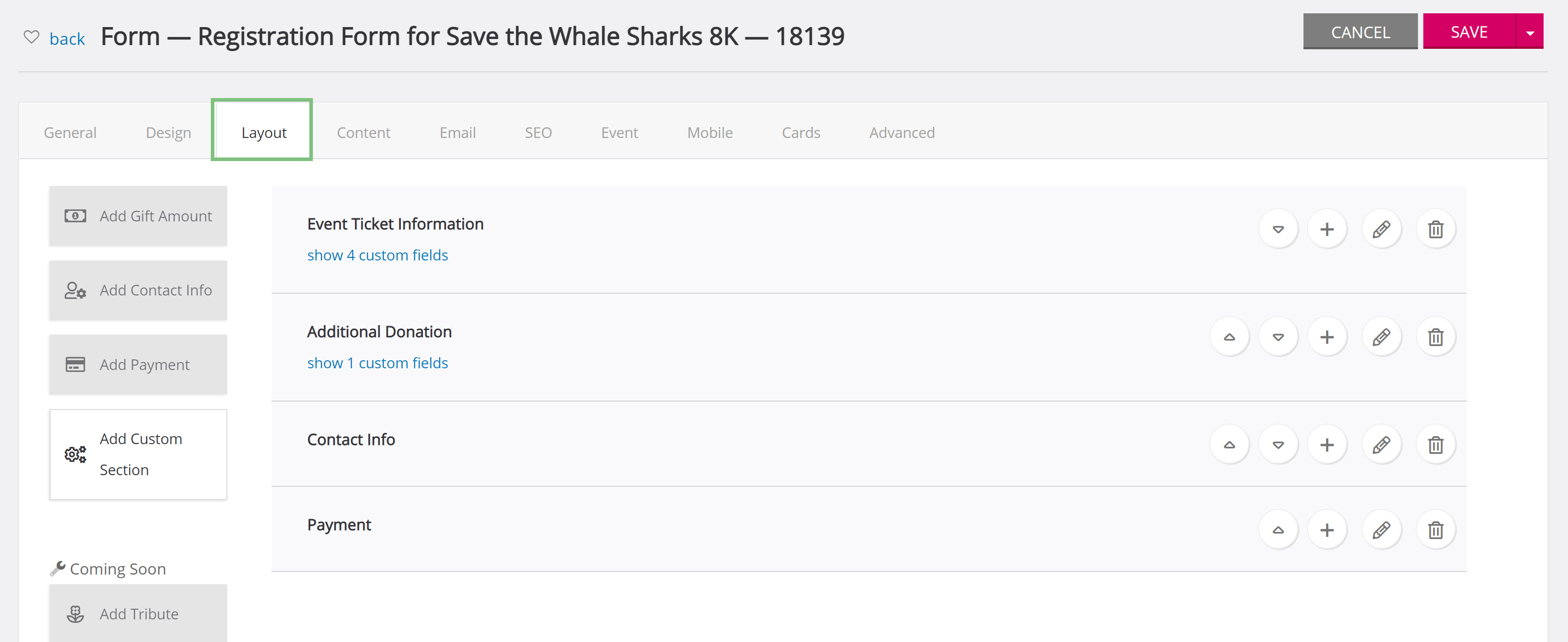 In order to have someone register for the event, they must select at least one ticket, but in this case you are going to hide the field, which prevents the donor form entering in an amount. Therefore you must set a default amount of tickets. To set the default ticket amount, click on Show 4 custom fields to view the ticket fields.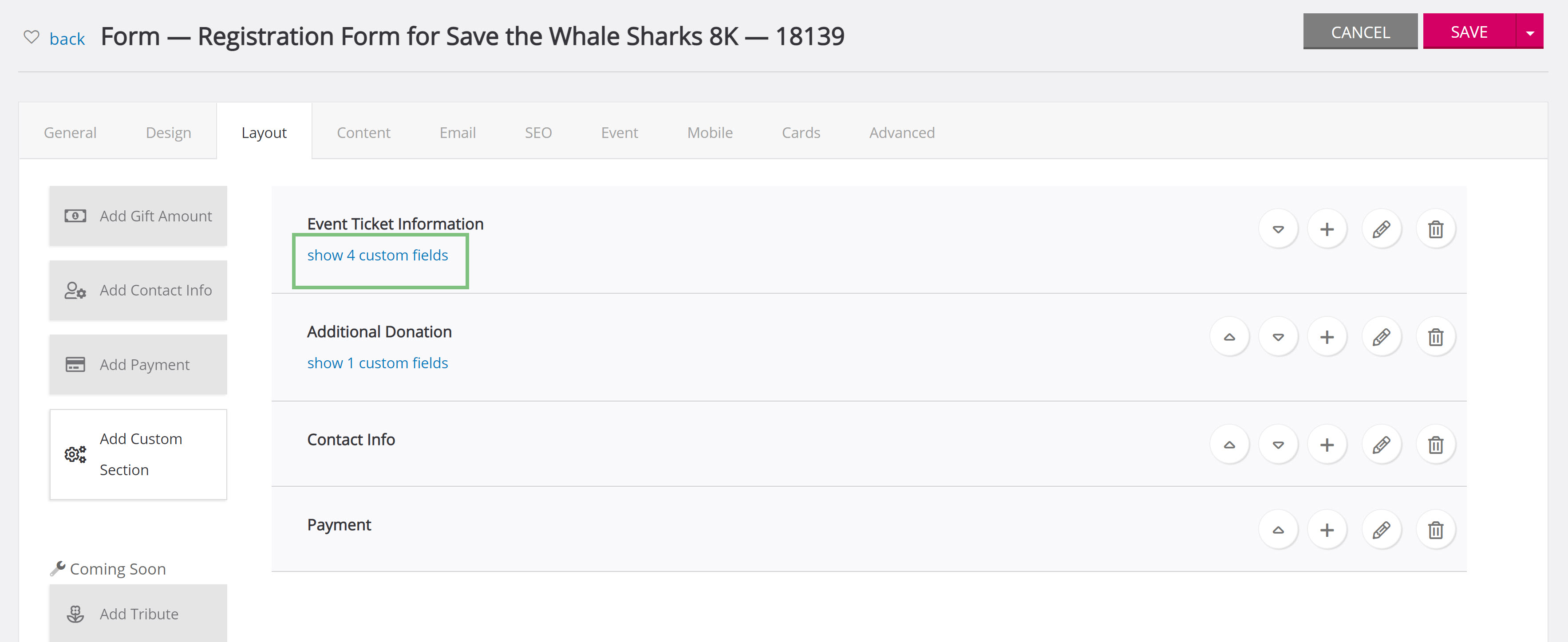 Click on the edit icon for the qty field.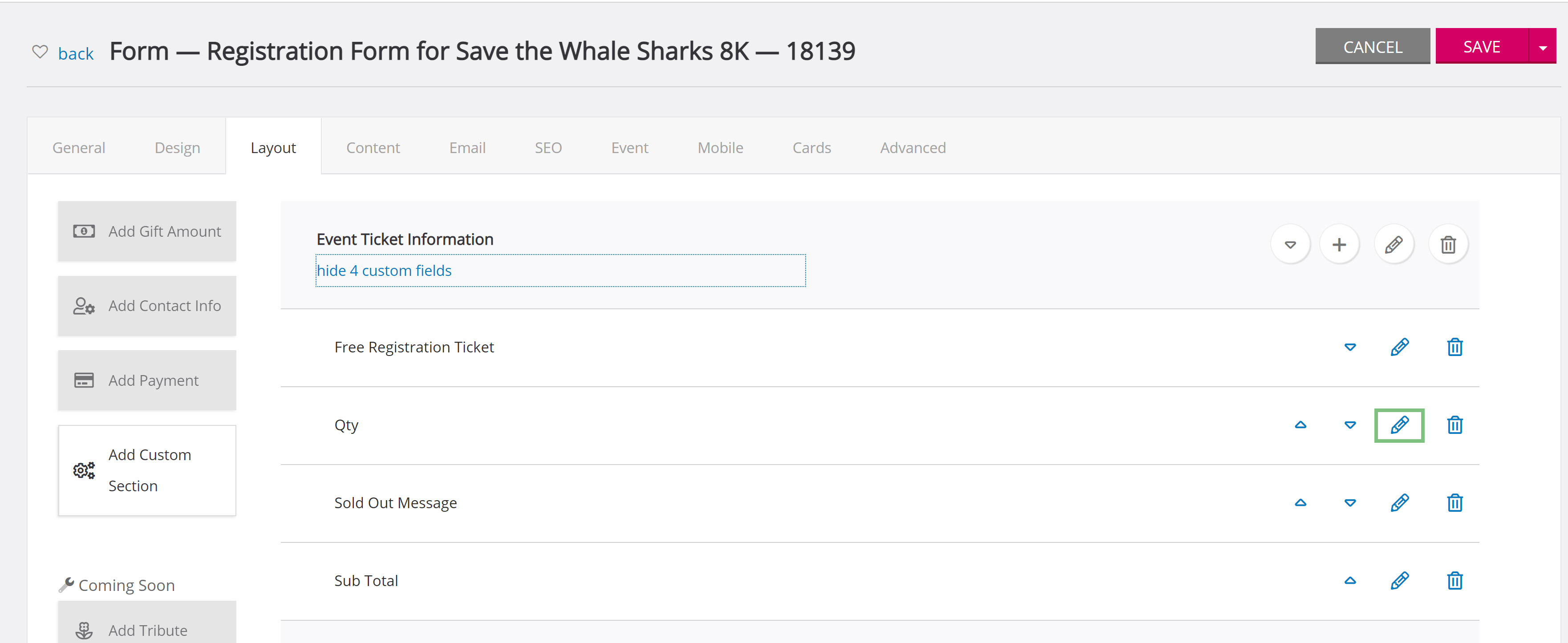 On the display tab set the default value to 1 and click save. This will automatically allow donors to receive one ticket per form submission.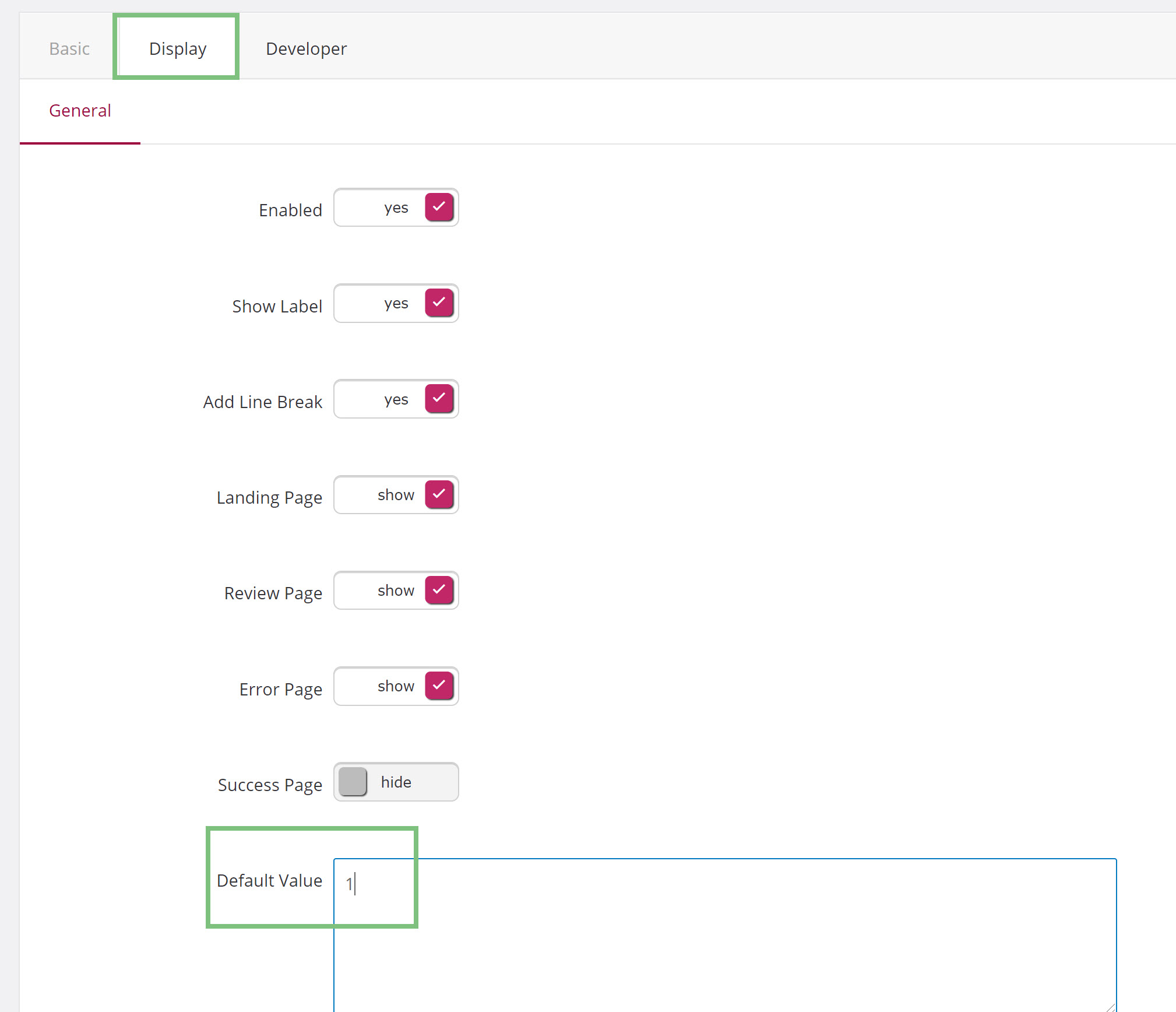 Next, you will need to hide the ticket section on the form. Navigate back to the layout tab for your form and click the edit icon for the Ticket section.



A pop-up will appear to edit the section, click on Advanced to manage the section.



By default, the section will be displayed. To hide the section uncheck Display Header, Display Landing Page, and Display Confirmation page.

Doing this will hide the ticket information and will change the display from this: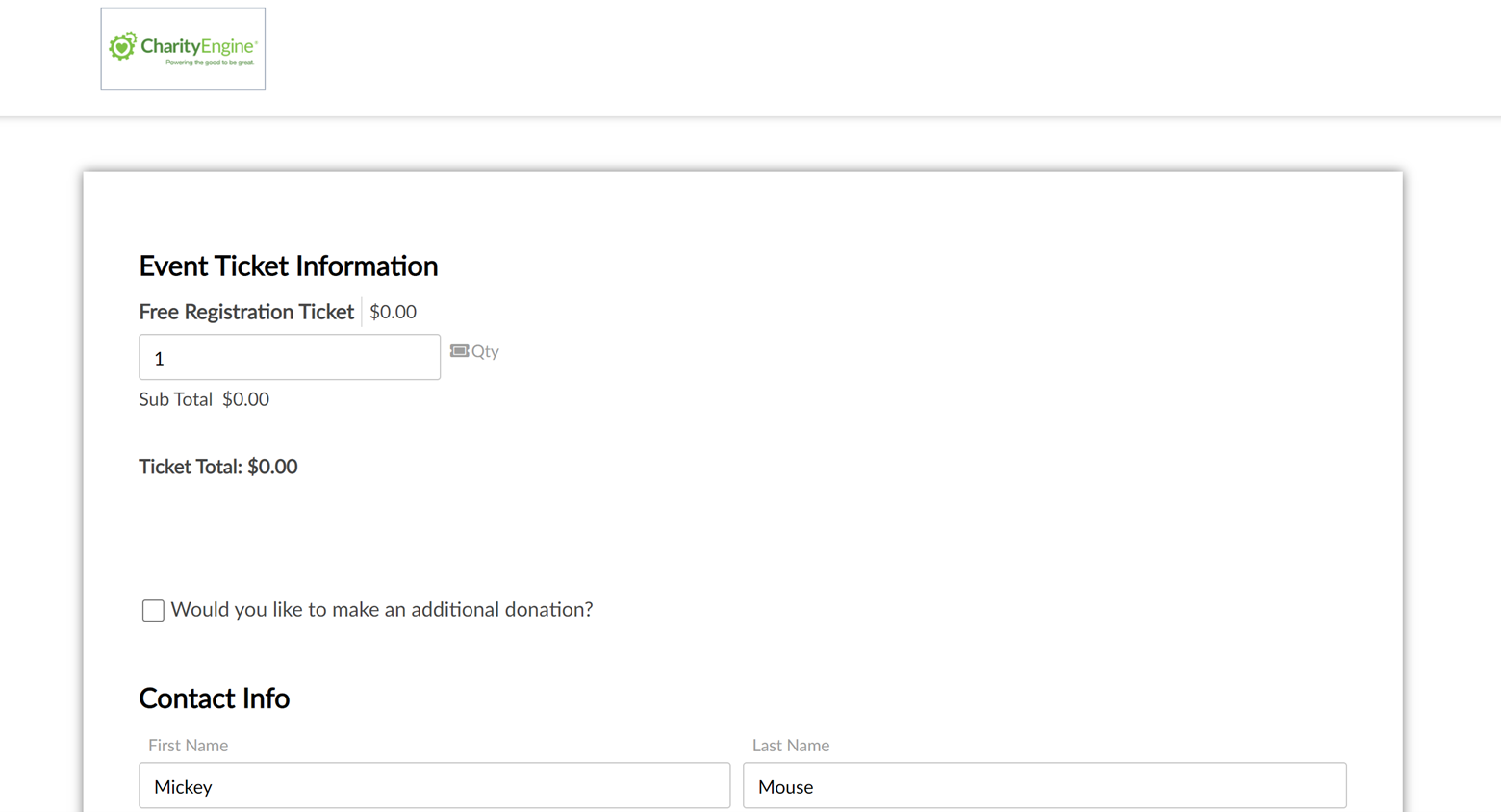 To this: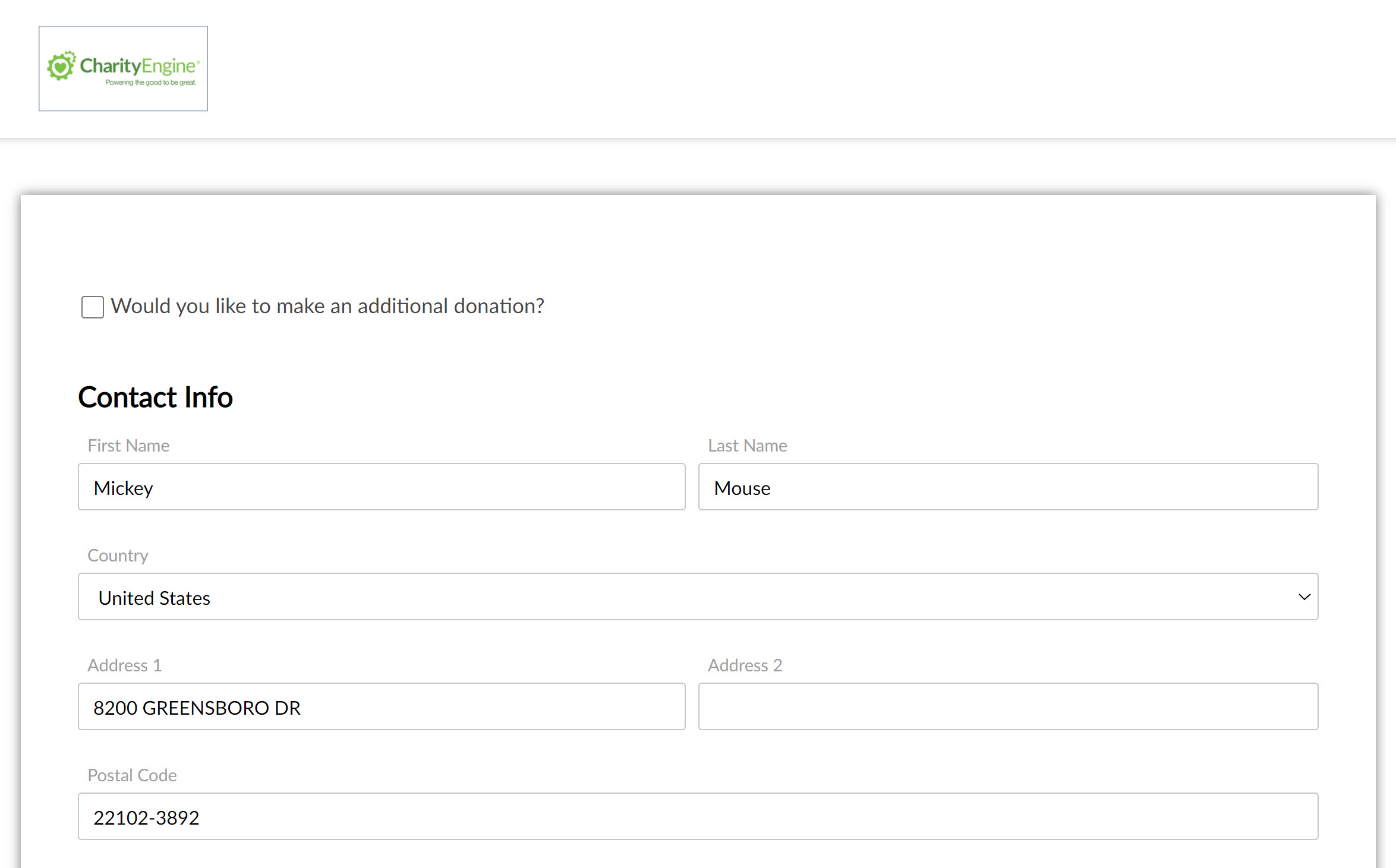 Note: for free events, you will also need to configure the minimum payment settings to ensure that donors can submit without payment information, this can be done by navigating to the Advanced tab, and under Payments, uncheck Enforce Minimum amount.