How to use CharityEngine Tokens to Customize Your Form templates

Our out of the Box templates are very easy to use and do not require any technical coding skills. If you understand front end technologies and wish to create your own custom template for your form, you do have the capability to do this. You can use the available CharityEngine branding tokens in your customized template to maximize the Live Preview feature shown below. This is especially helpful if the user creating the template is not the same person that will be selecting the branding settings.
To create your own template, Navigate to the design tab on the Form Builder and hover over the gears icon next to the template dropdown. You will be able to click the + sign to create a new template.



You will be navigated to insert your own code to create the template.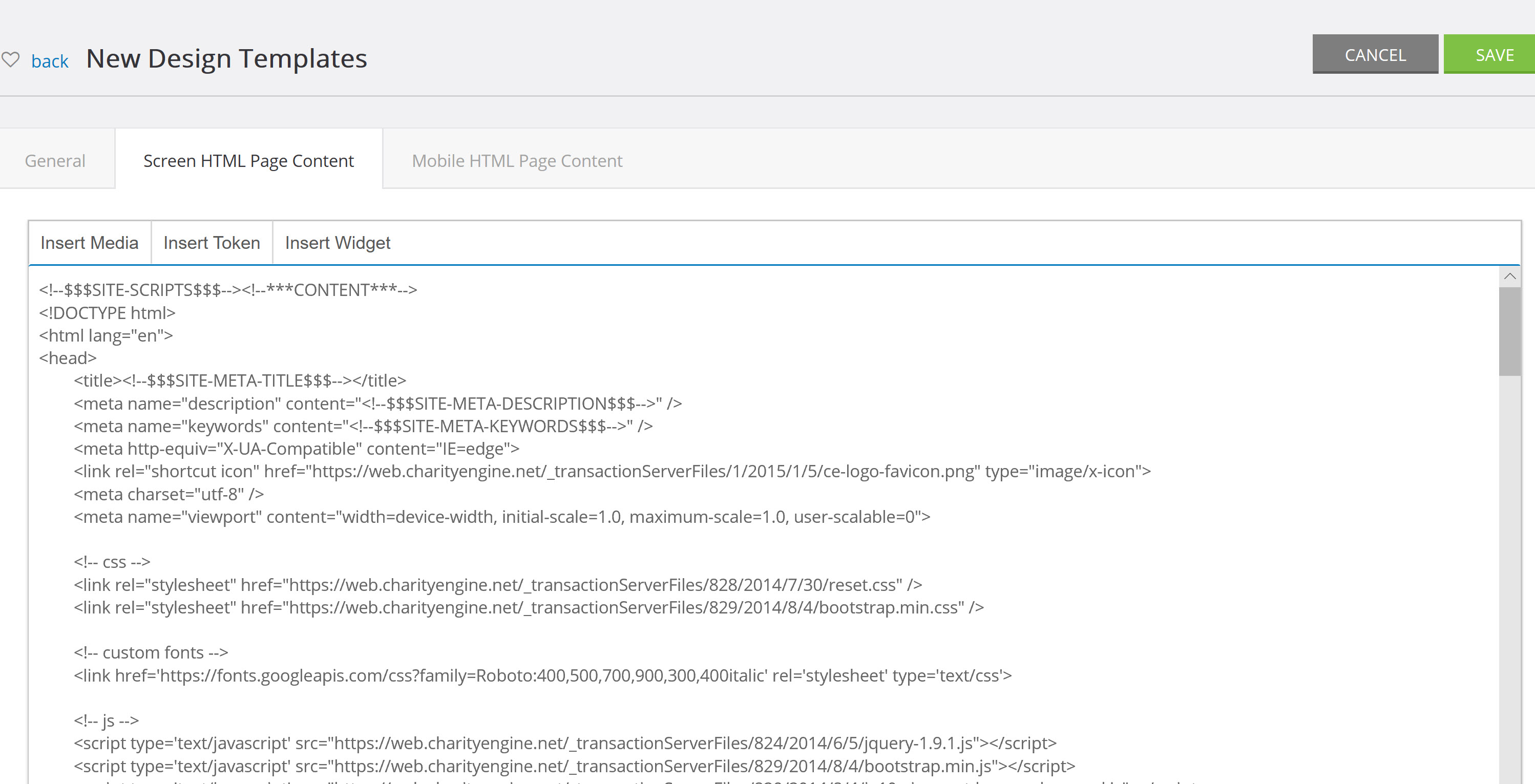 Once you have inserted your own code, you will be able to use our tokens to easily insert more customization, such as color. For example, if you would like your page wrapper to be a particular color, you will need to have inserted code for a page wrapper, then add additional code using our tokens to set the color.

The below is code for the page wrapper within the form.






Then using CharityEngine Tokens, the page wrapper has been set to the background color that was picked on the design tab.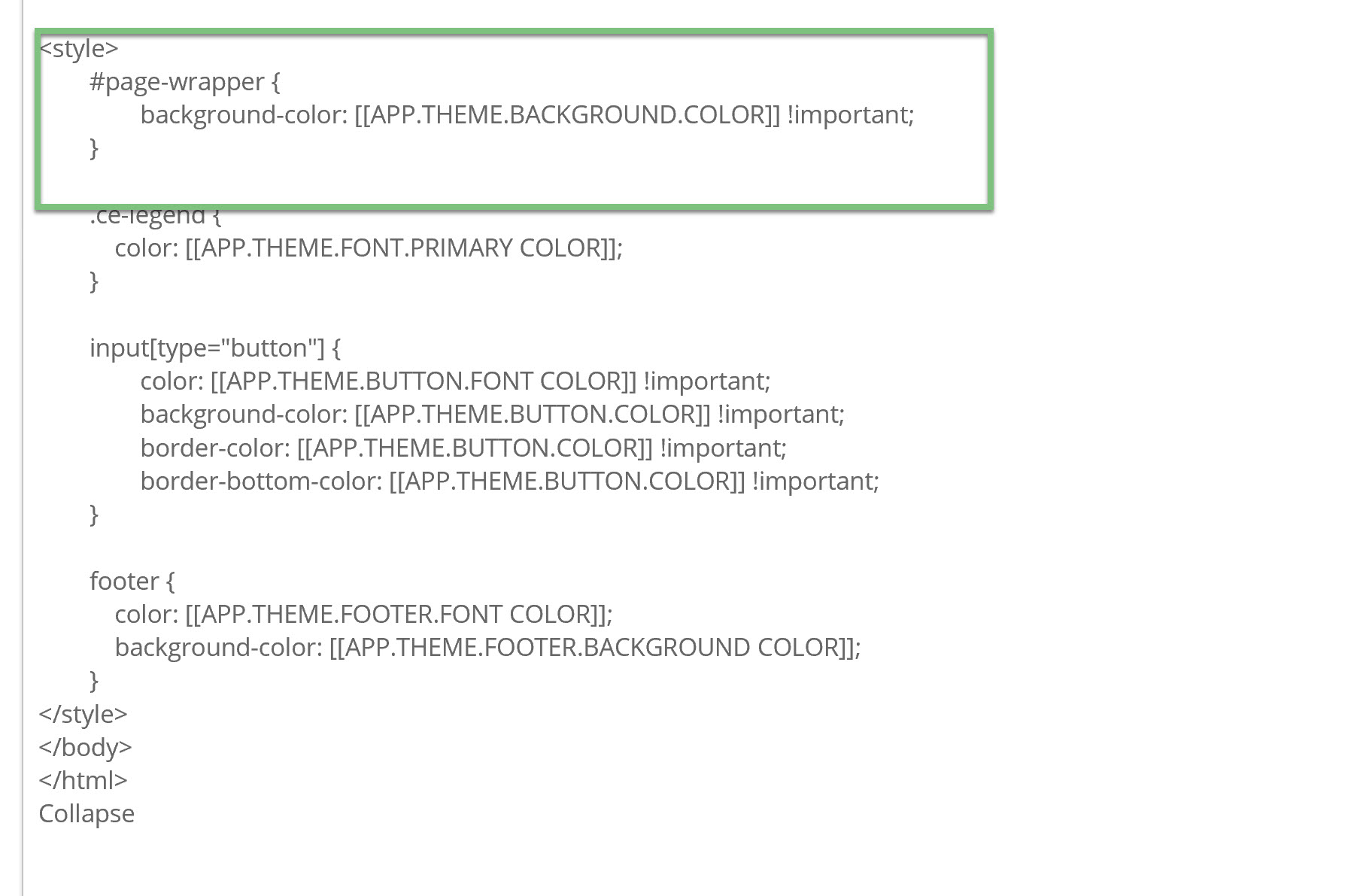 Then tokens that are used in your code, will determine the color pickers that will be available in the design tab.
As you can see in the below example, Background color, Primary Font Color, Button Font Color, Button Color, and Footer Background color tokens are used.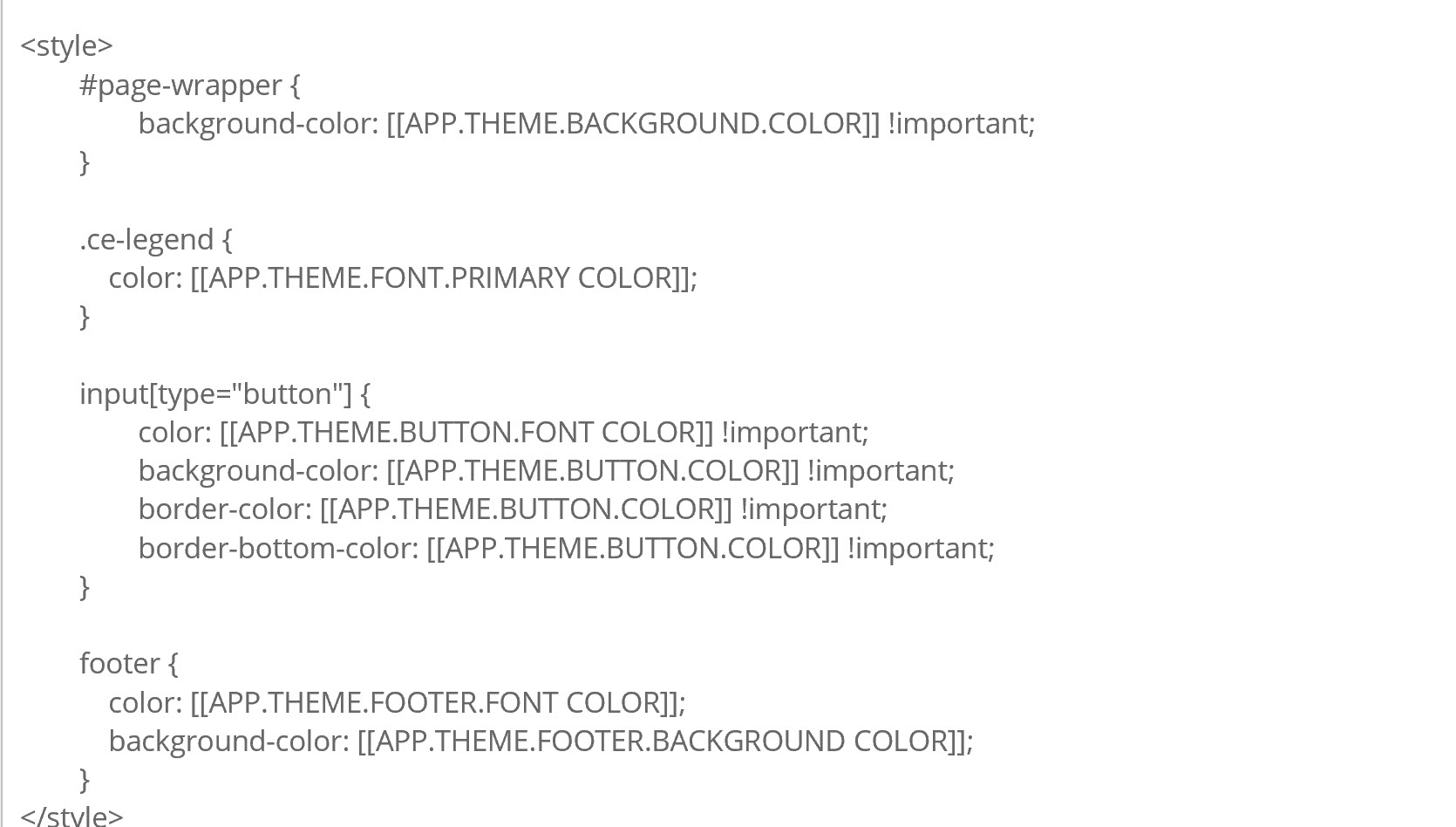 These color options are also the options that will be displayed on the design tab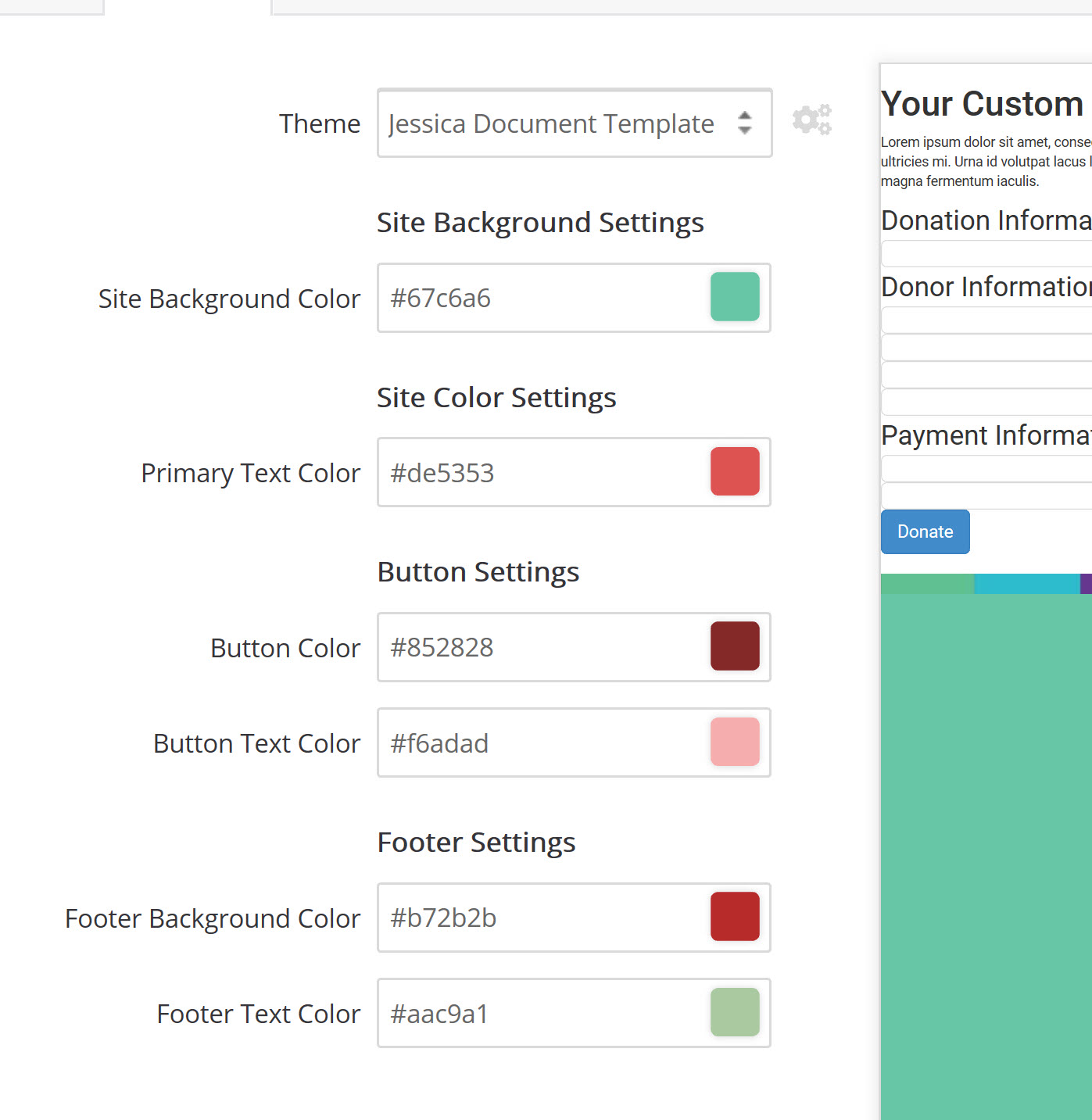 If one of the tokens is removed from the code, the selection on the design tab will also be removed.
For example, if you remove the Site Background Color token from the code, it will also be removed on the design tab.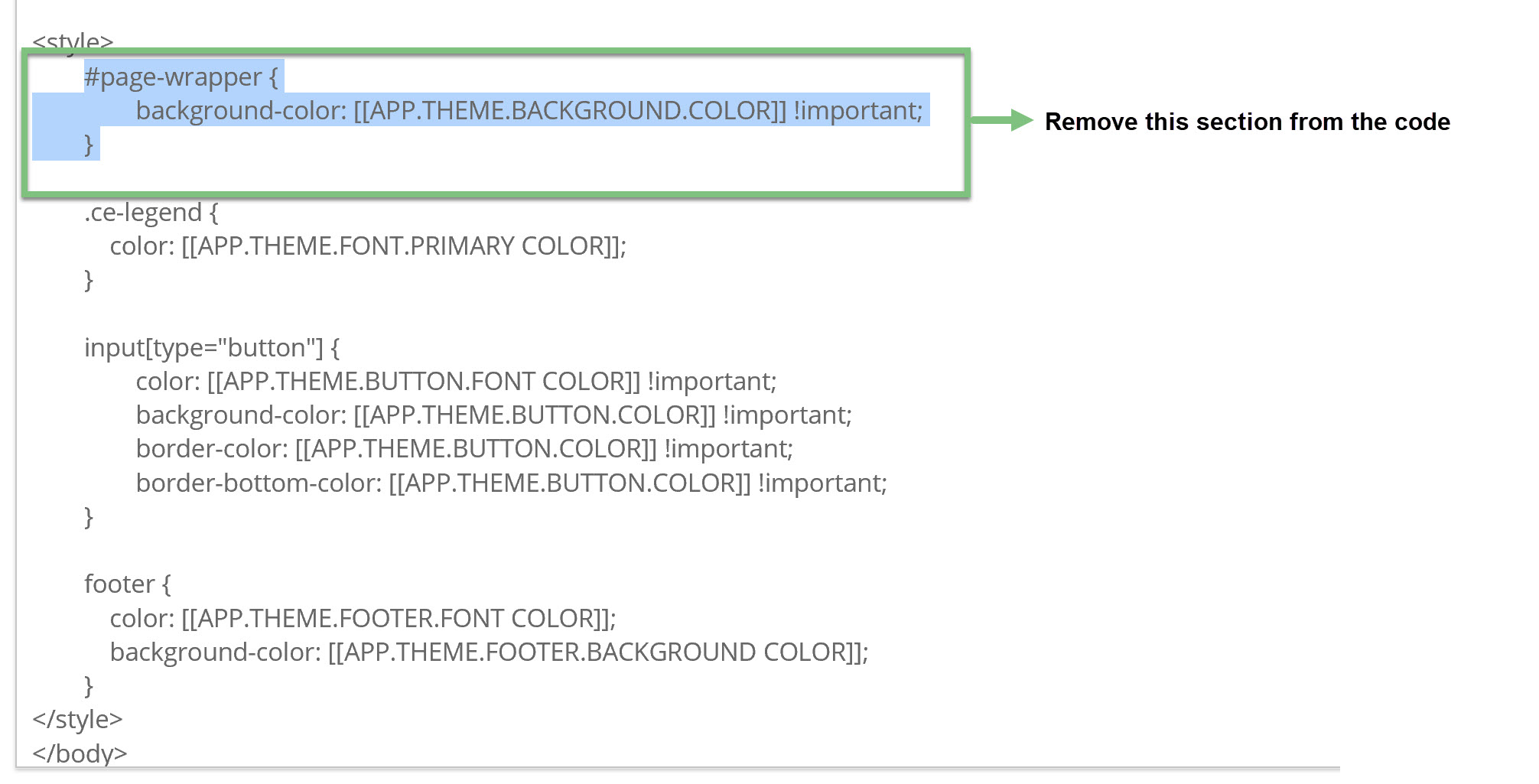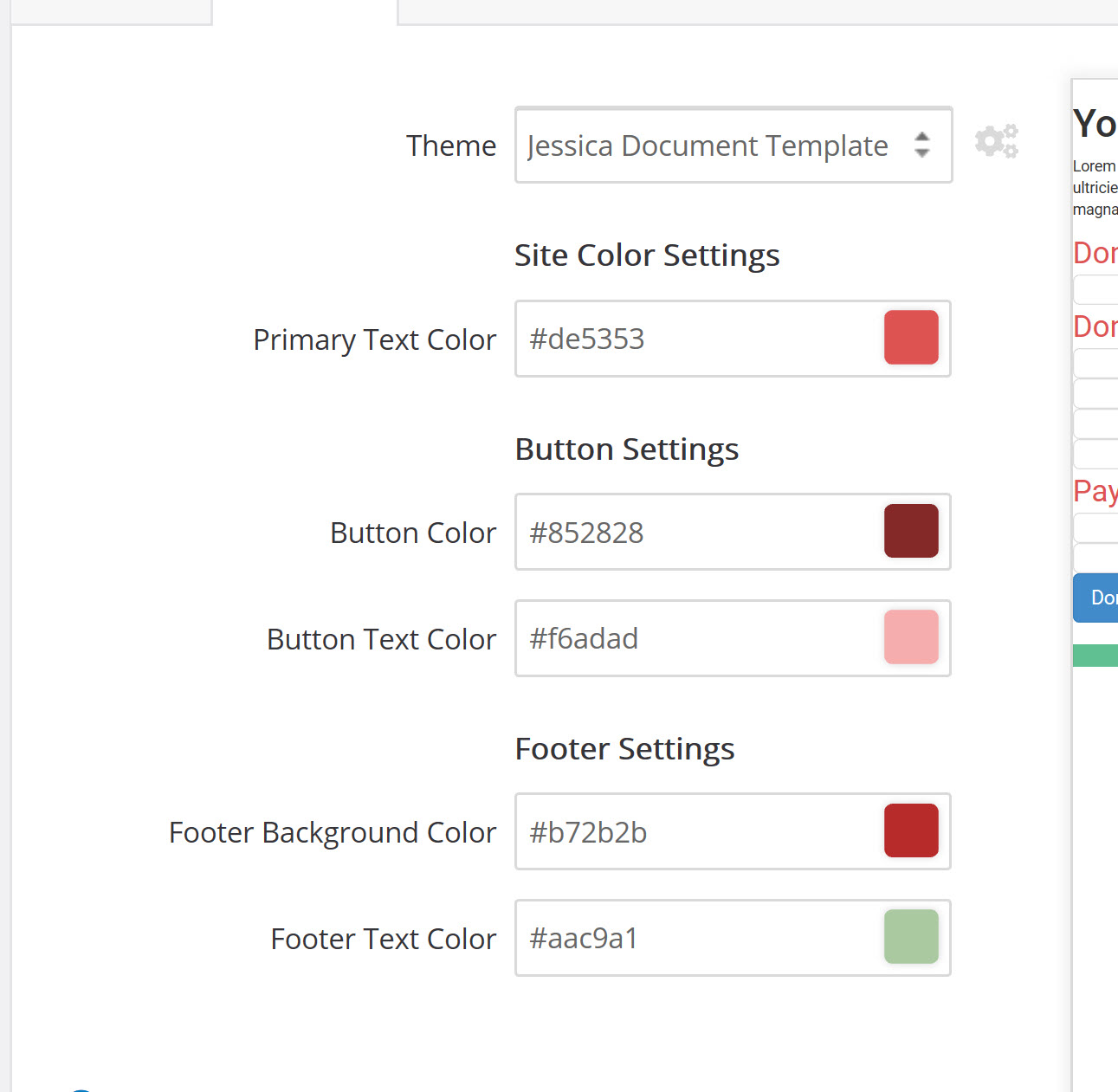 Note: Tokens used to manipulate elements in the form content will appear in the list, but may not visibly change the appearance of the Live Preview. The Live Preview consists of your custom header and footer, but the content (i.e. where the form is rendered) is a static watermark. Only when using the CharityEngine out-of-the-box templates will the user see manipulations happening in the Live Preview. You will have to view your form online to see all branding settings properly applied.
To view your form as your donors would click the dropdown next to the save button and select View Online. This will show any customizations you have made that do not show in the Live Preview watermark.