Importing Transactions

Importing transactions into CharityEngine will allow any transactions that did not take place on a CharityEngine form or entered manually into CharityEngine to be managed and tracked in CharityEngine. This will prevent users from navigating different platforms to view the organizations transactions.
Before importing, users must prepare the data in a way that is acceptable to import. This means that the file is either a text file (.txt) or an Excel workbook (.xls or .xlsx) and contains fields that are in CharityEngine. Users will also want to include as much information as they can. If you are not including a unique identifier to match transactions to a contact, the system will match based on the information provided.
Once data is properly formatted, users will be able to import data by navigating to Automation & Workflow > General > Import/Export > Create New > Import.



Select Transactions as the Import to and select Standard as the mode.



Note: selecting standard will allow you to import payments that have already been processed. The mode 'Standard' and 'Import Payment Data (already charged)' are the same. If you need to process payments, then select the mode 'Process Payments (charge credit cards or Bank Accounts).
Click on 'Add field' and select the field from the dropdown. The field order must match your spreadsheet exactly or it will not map correctly. Or load a saved template.



Note: Required fields for a transaction import are: the donor contact information or Id. CharityEngine also suggests that the transaction date, amount, and payment method also be included in the import, but this data can be entered at a later date if necessary.
If you would like to save the template for future use, check the box. By saving as a template, you will not have to add the fields one by one the next time you import transactions.



Click next and click Upload File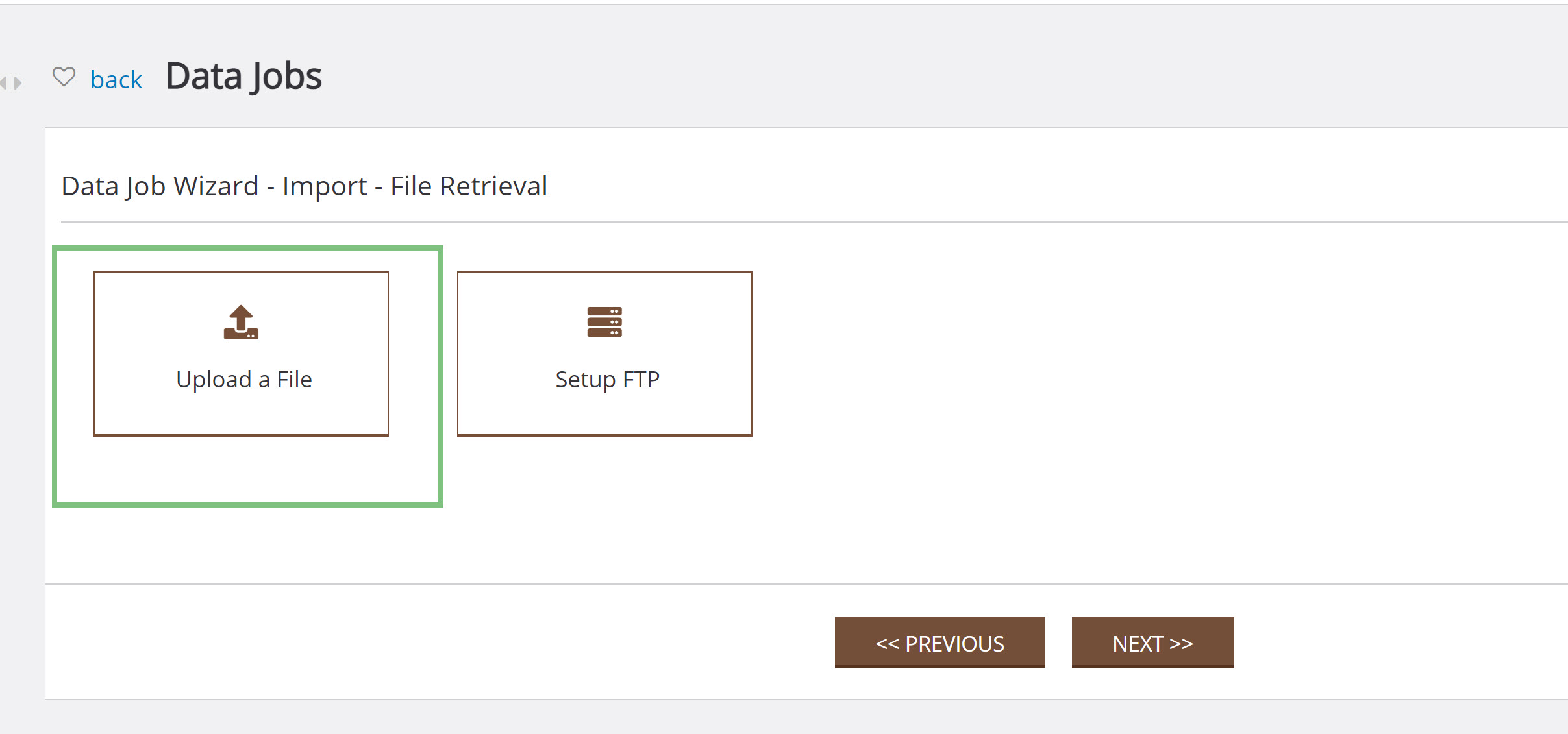 Click on Choose File to search your computer for the file you created. Make sure the data file type matches. For example, if you save your file as CSV and don't select 'comma delimited' for the Data File Type, when you try to upload the file, you'll get an error. Then click 'Next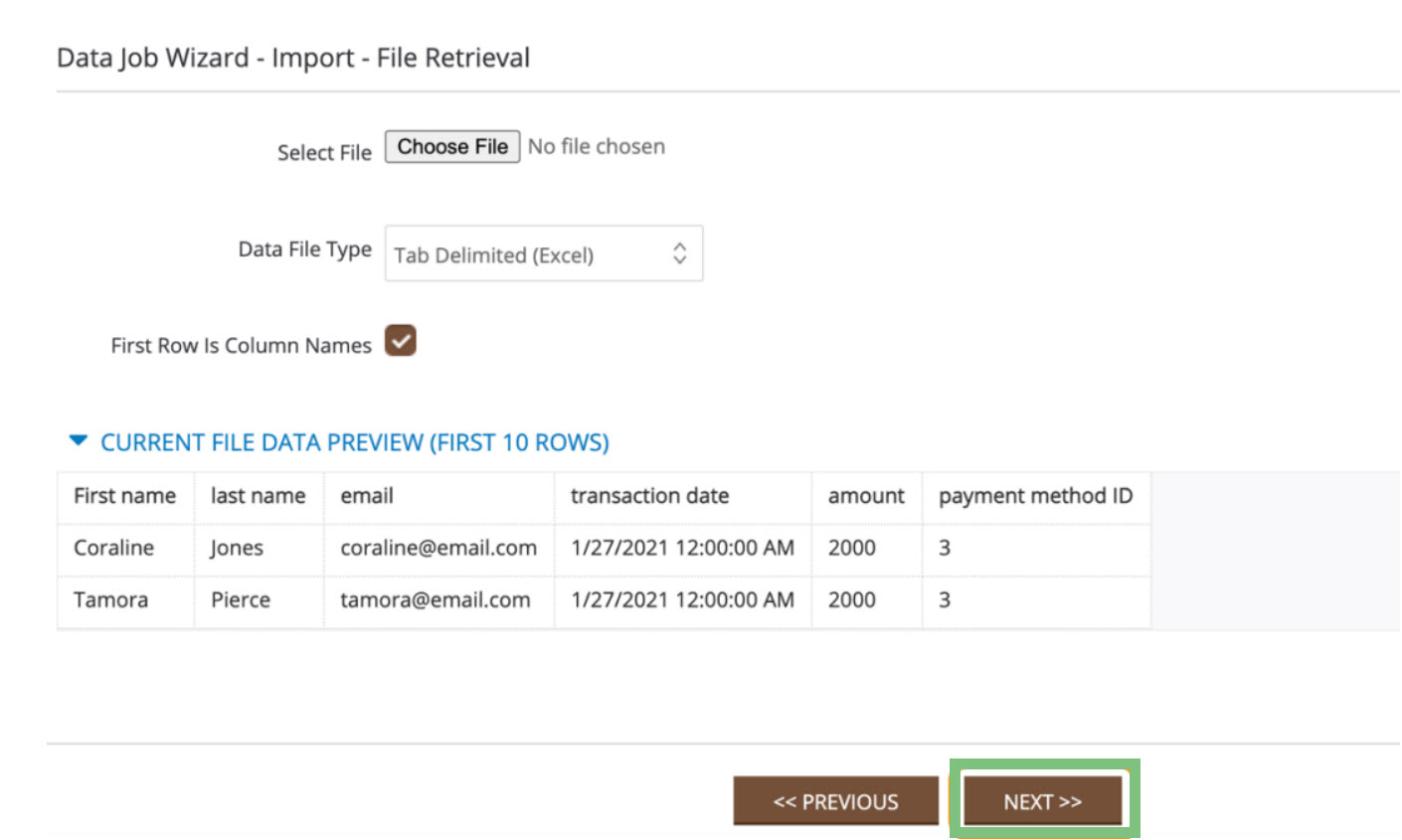 Click confirm and your data will be imported into CharityEngine.
Key Items to Note
When importing, there are a few key items that users need to know.
If no contact Id is provided, a contact can be created with the transaction by providing the customer first and last name
If no payment method is specified, the default payment method is Cash
If the amount of the transaction is not specified, the payment method will be set to none.