Donations: Issuing Credit

Introduction

Credit in CharityEngine®
On occasion, a donor may need a partial refund. Whether they bought one too many tickets or an extra piece of merchandise they didn't want, it is easy to issue a partial credit to them without needing to refund the whole transaction.
Go to Donations > Transactions > Search & Manage.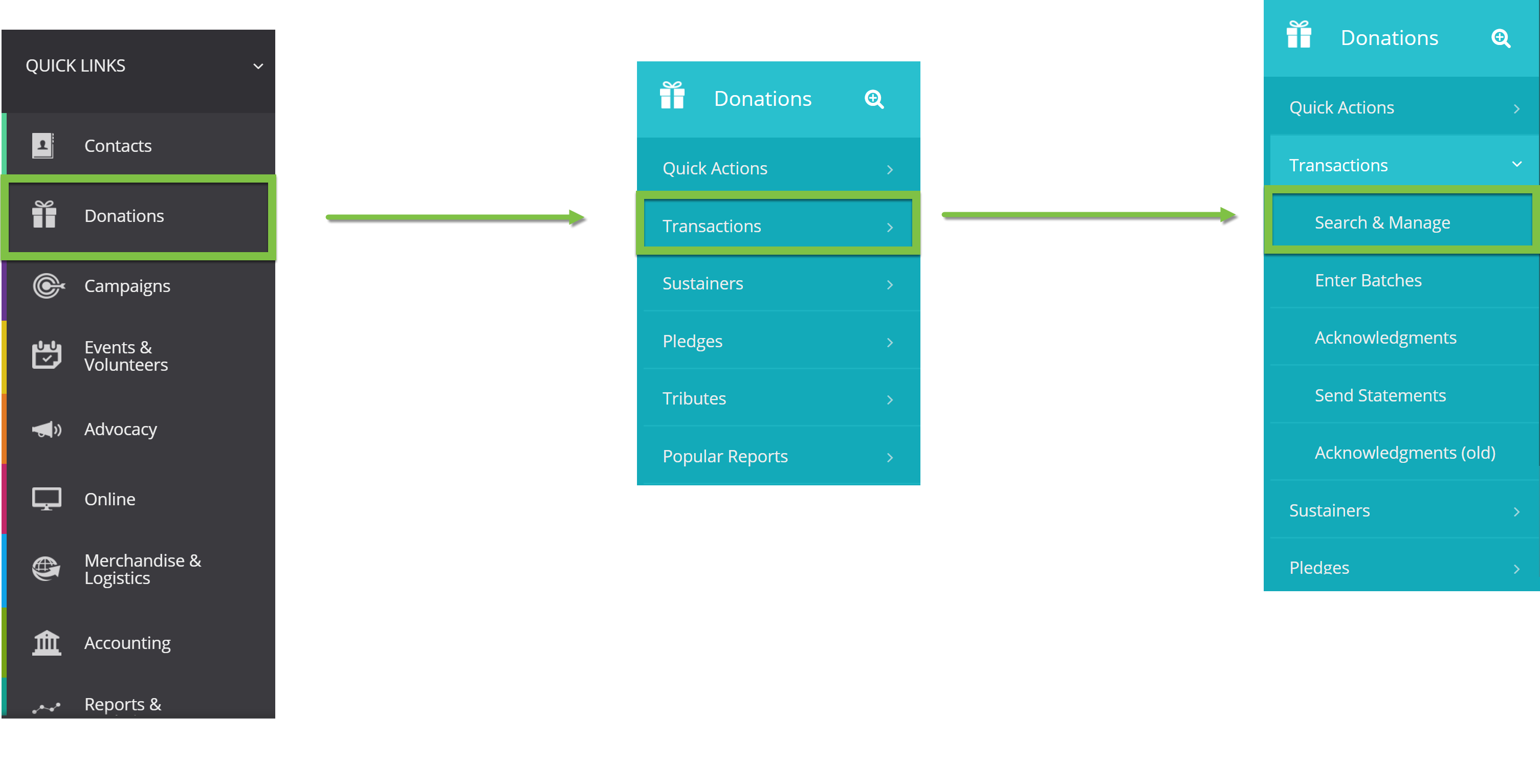 OR



Search for a specific transaction using the Quick Filters. If the Quick Filters don't bring up the transaction you are looking for, use the Advanced Filter in the top right corner of the screen.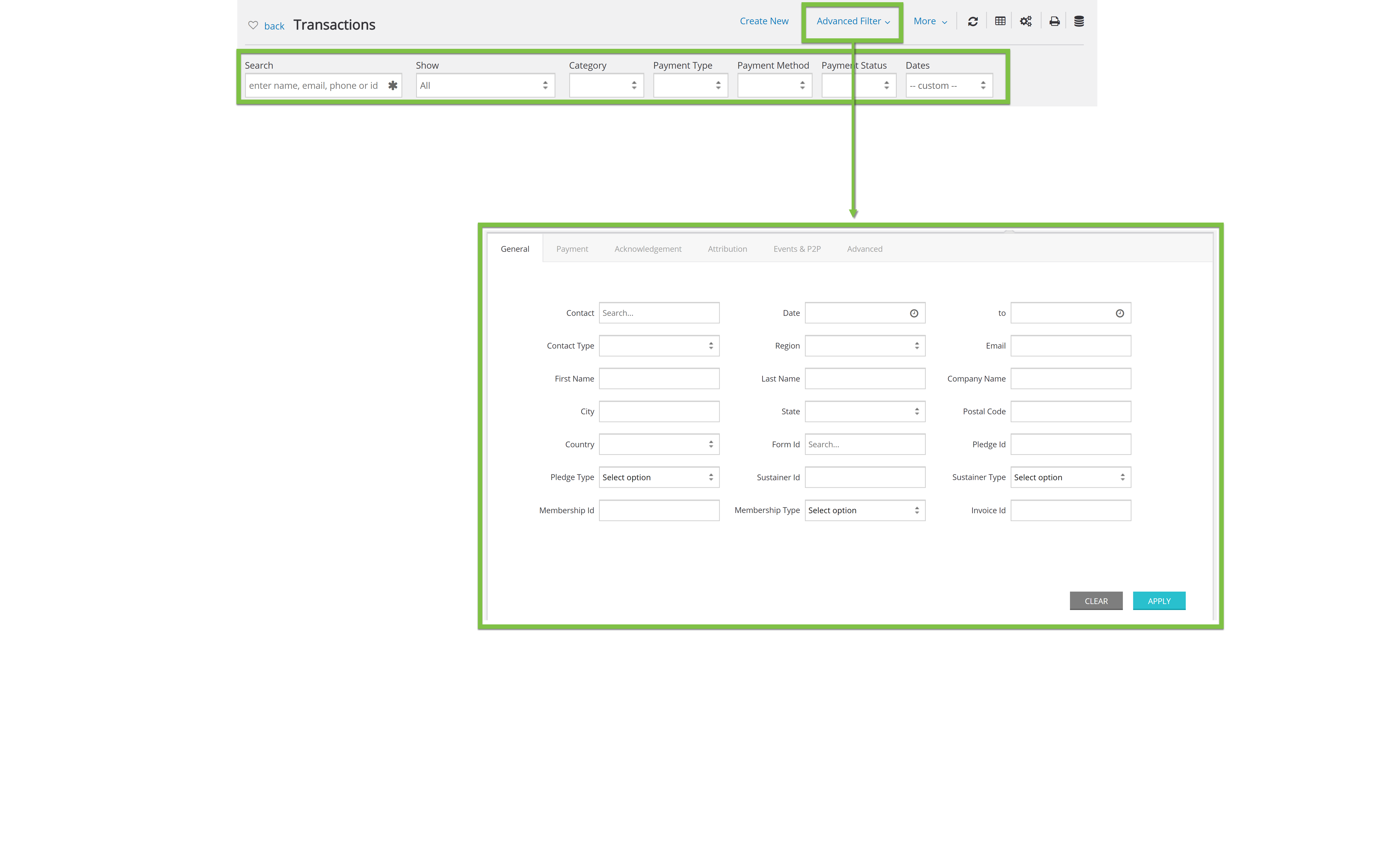 After finding the transaction you need to credit, hover over the ellipses to the right of the transaction. A list of options will appear. Select Credit.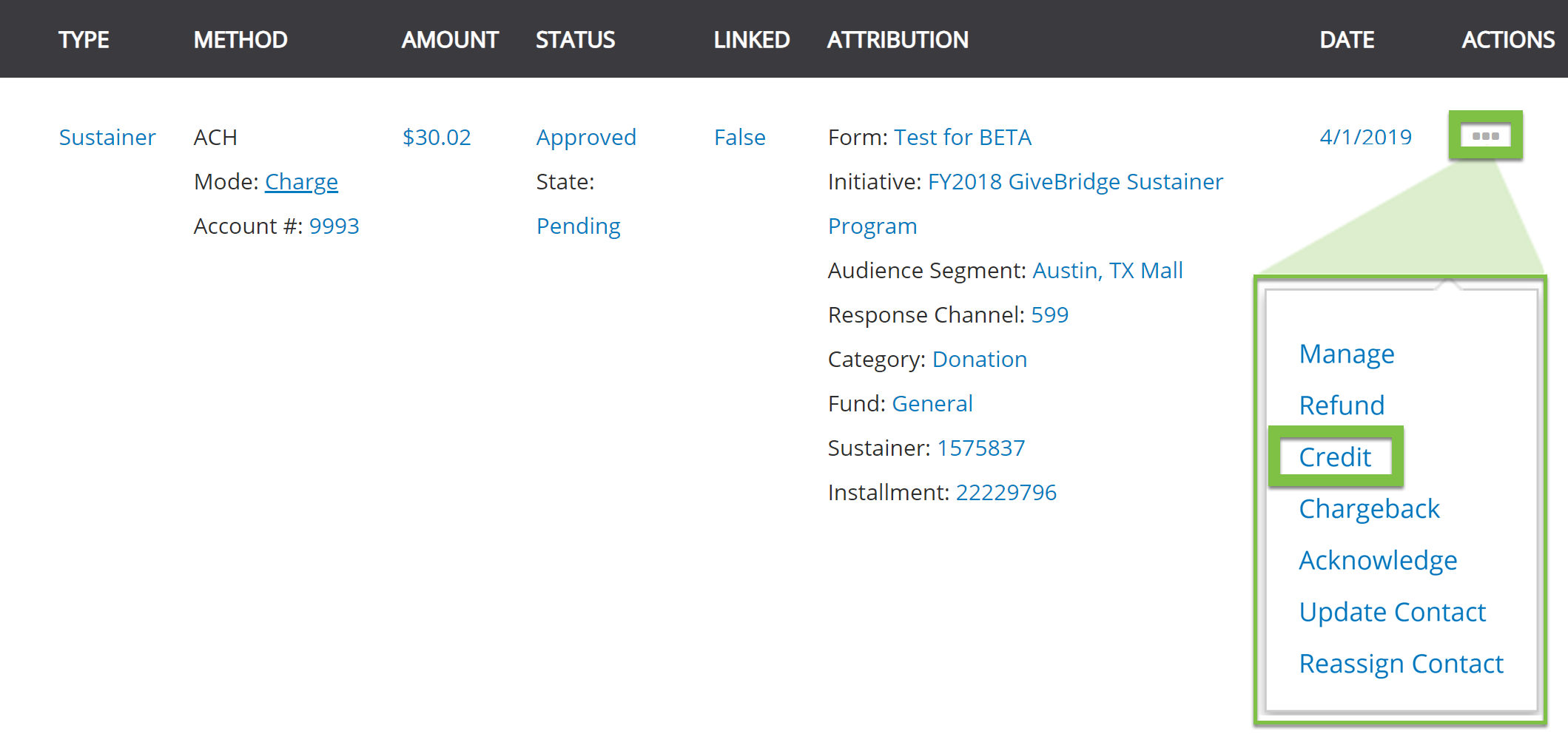 A popup box will appear with options about the credit.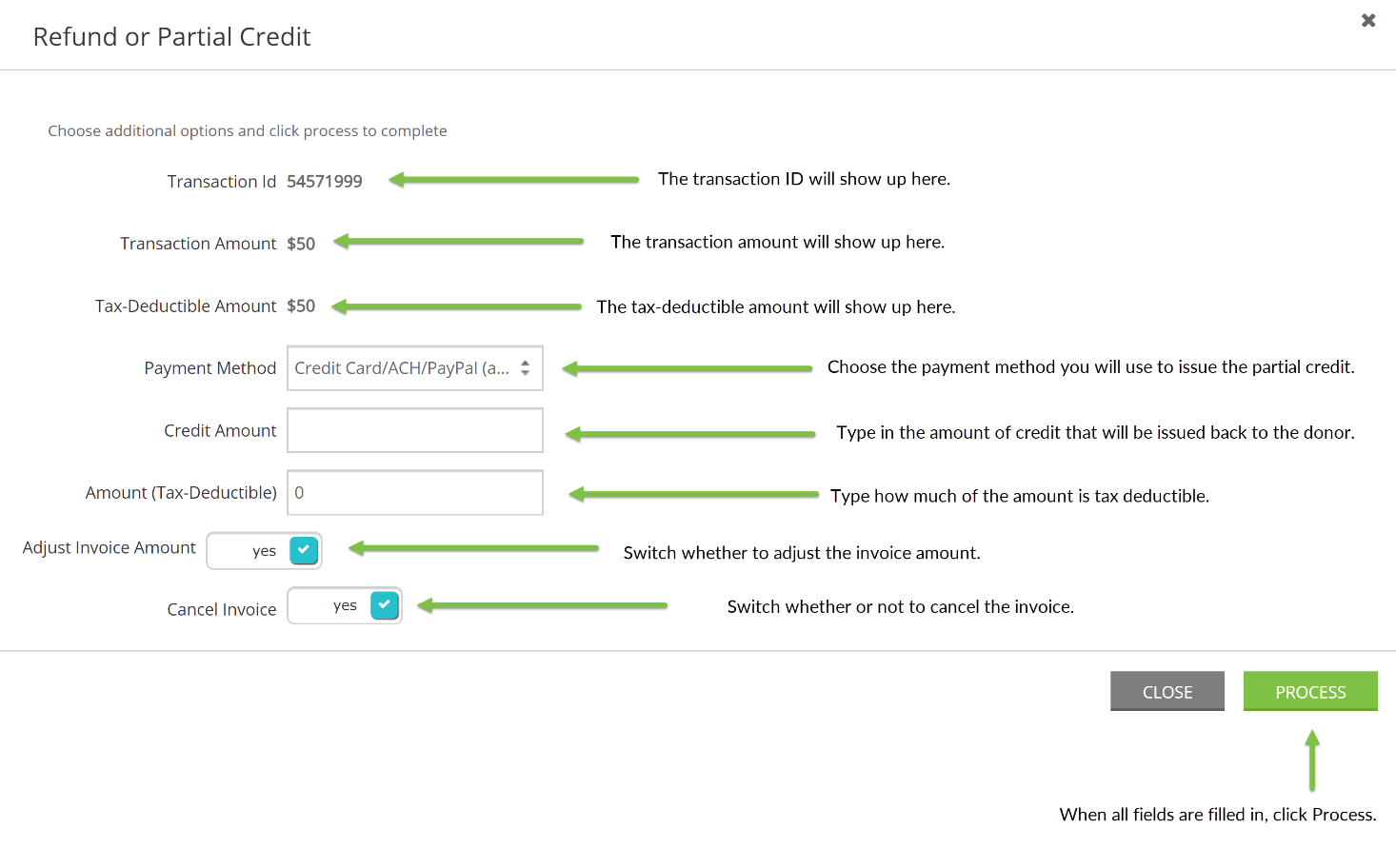 Click Process to finish. At the top of the list of transactions, the new transaction will appear with the processed credit considered. This new transaction will be linked with the ID number of the previous transaction that was credited back, so that it can always be connected to the older version.