Leveraging Opportunities for Major Donor Management - Prospecting, Cultivating, and Stewarding

CharityEngine® provides an easy way to focus on the opportunities created in the system. Opportunities are CharityEngine®'s moves management functionality. They are used to track progress with major donor asks, grant proposals, or any other contacts that you want to follow a specific workflow.
Click into the Contacts section. Under Opportunities, click Go.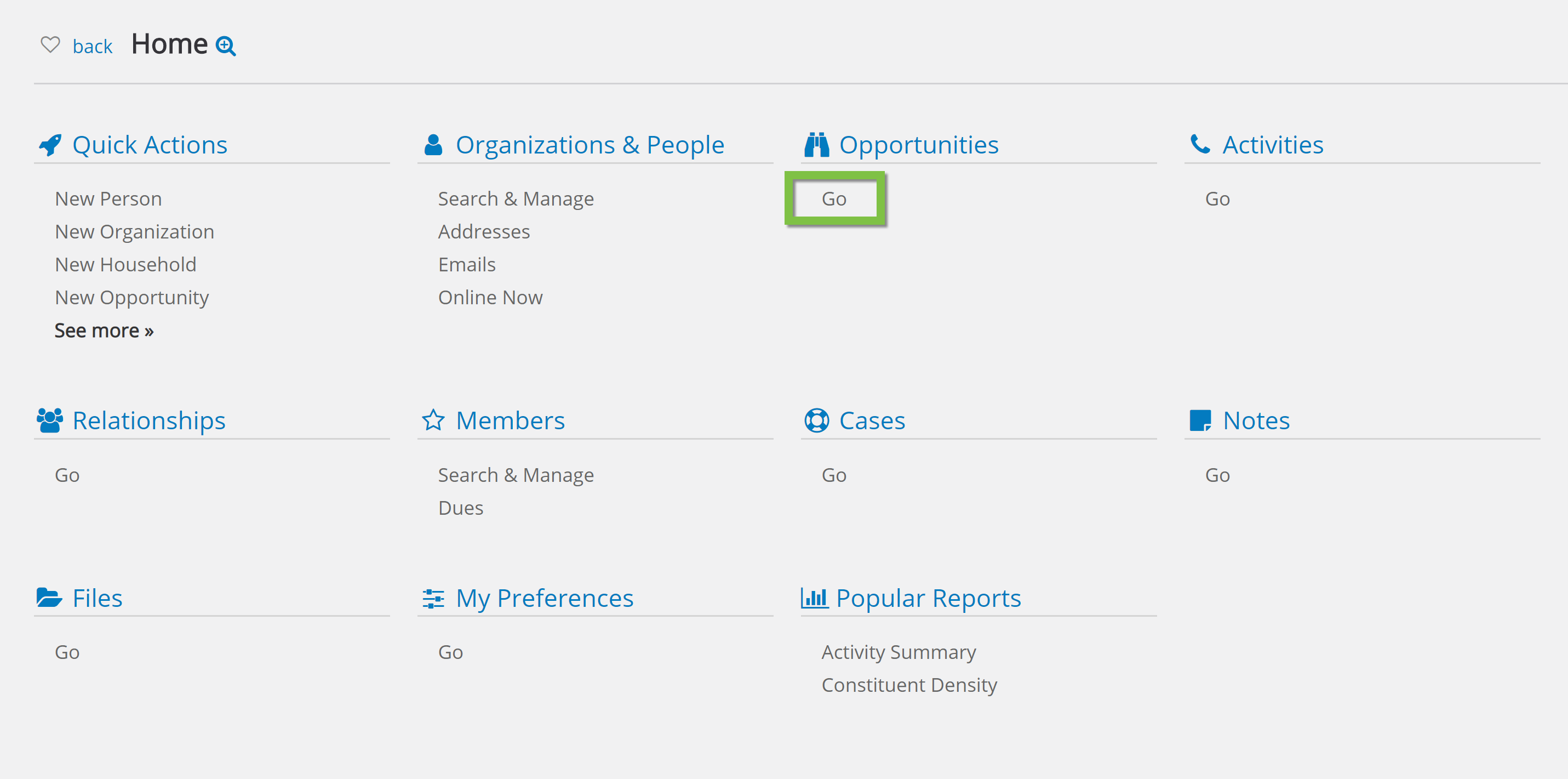 The Opportunities screen will look like the sample screen below. Use the basic filters to find an address you are looking for.

Use the Advanced Filter to narrow down your search.

Click Create New to create a new opportunity from this screen.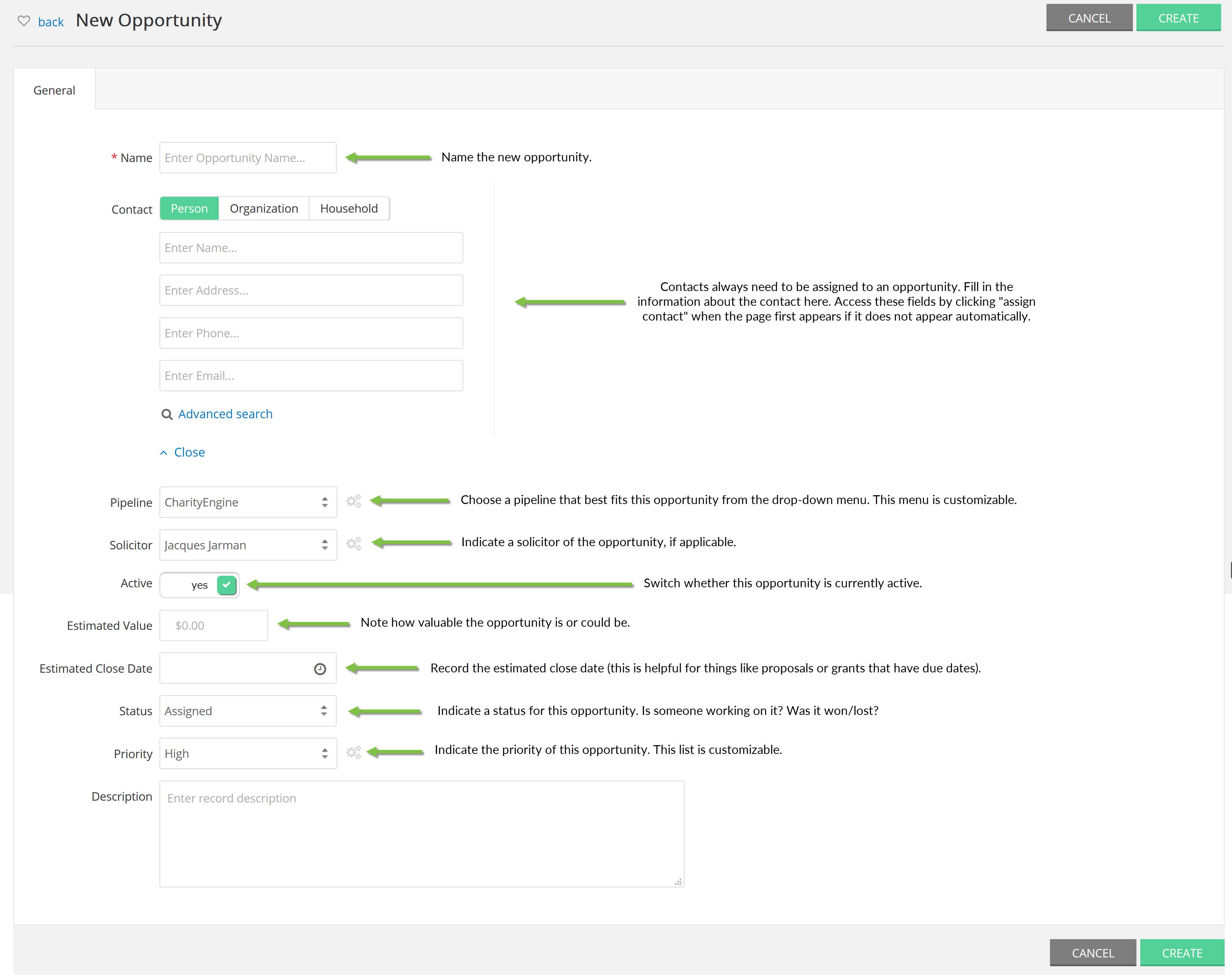 For documentation on how to manage existing opportunities, please click here!